Disclosure: In partnership with Toyota
From a prior post I mentioned our road trip up through LA and Santa Monica.  The second lag of our trip was over to Palm Springs and back to lovely San Diego.  We partnered with Toyota to try out the 2018 Toyota Sienna, a solid choice for a group of seven people, their suitcases, and plenty of gear for the pool.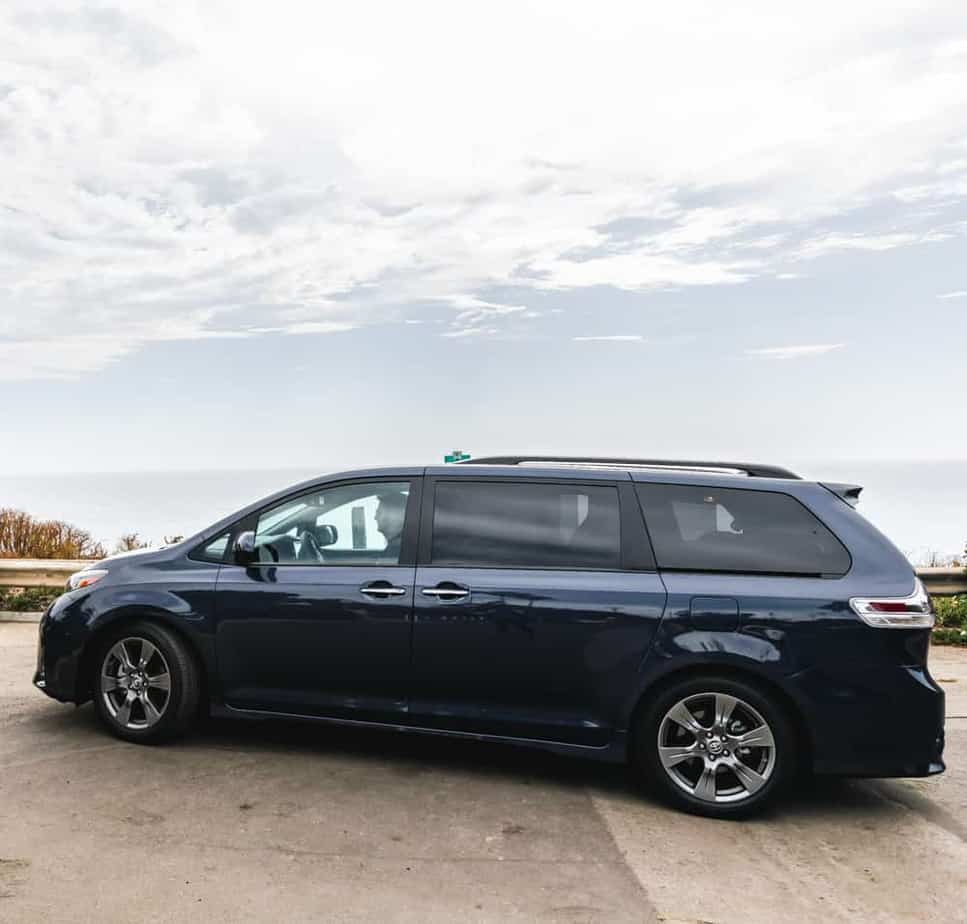 The first lag of our trip was to get out of LA and over to Palm Springs.  Depending on traffic this could take a couple of hours or much longer.  With a couple of toddlers in the car we picked up a few movies for the ride so the kids and the rest of the crew.  Brilliant decision.  We did hit some traffic but it didn't even phase the kids as they were laughing away at their movie.  Why didn't I get a Sienna a few years ago?  This feature alone made my day.  It's a widescreen by the way, very slick.
I can't go to Palm Springs without making at least a quick stop to the Cabazon Outlet Mall.  Outlet Malls can be hit or miss, many just have stale styles from mediocre brands.  That's not the case with this one, it's on another level and rivals any mall I've ever been to.  Maybe it's because of the proximity to a fashion mecca like LA… I bet New York has a similar one nearby.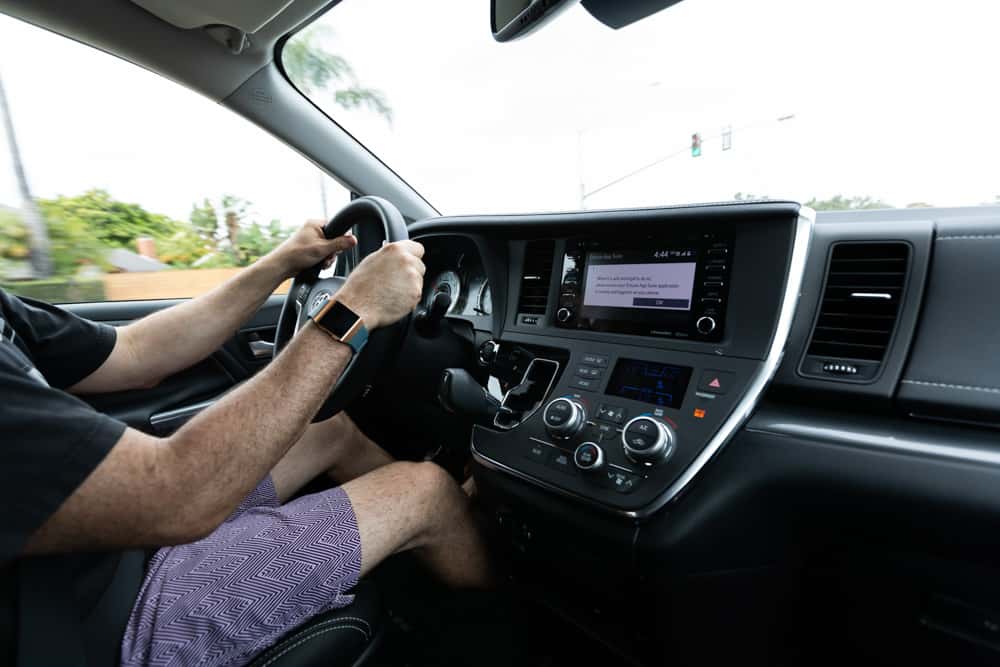 Our hotel in Palm Springs was par for the course in that area as it had multiple pools.  We stayed at the hidden one away from the crowds.  No matter how many hours we stay at the pool it's always a fight to get my kids to leave, I think I lured them away with the promise of dessert after dinner.
Before too long we headed back to San Diego, another simple trip for the kids with the help of a movie.  The Sienna is a smooth ride, it's roomy and comfortable and very easy to move the seats as needed.  My husband was surprised at how much he enjoyed driving it, I think the Toyota Sienna will convert a lot of folks that have minivan stigma.
Before my relatives boarded their plane we took them up and down the San Diego coast a bit more.  Visitors always seem to enjoy Coronado, Carlsbad, and all of the areas in-between.  Even if you're not a beach person you can get to some great vantage points to watch the surfers and sunsets without even putting a foot in the sand.  On that note, Torrey Pines is a gem with its trails that wind along cliffs that showcase postcard views both north to Del Mar and south to La Jolla.
The Toyota Sienna comes in some popping colors like Parisian Night Pearl [Blue]. The 2018 model went through some very noticeable redesigns, the biggest being the front end taking on a bold new look with its sleek grill and lines.  Even the lights look cool and I'd even us the cool word to describe how I felt driving it around.