This post is sponsored by Olympus® in partnership with Activate by Bloglovin, all opinions are 100% my own.
With my food photography I would originally panic when something boiled over, spilled or splashed in an unexpected way. I was so worried that my perfect picture would be tarnished and ruined with such blemishes. I later realized that these unplanned imperfections were oftentimes the highlight of the shot, and would give a more natural feeling. Unplanned moments are oftentimes the best part of our day and our overall lives, and capturing them in photographs can be many times more rewarding than a perfectly planned out photo shoot. I love to take walkabout while meandering through my hometown or especially while on vacation. While some days I bounce from one activity to another I try to have at least one day where I can bumble along at my own pace, and take in the food, culture, and true feeling and heartbeat of a city. My camera is my favorite companion on such journeys. Photographs of people often grab my attention, but I think I'm sometimes too shy or feel as though I may be imposing, so I usually stick to the photographing my surroundings, be it a bustling market or a calm, shadowy meadow. I have a few tips for capturing spontaneous moments, but of course the first one of keeping your camera on you often and at unsuspecting times supersedes all of these!

6 Tips for Photographing Unplanned/Spontaneous Moments:
1) Take your camera with you, even if it seems like somewhere that won't have great
photography.
2) Take as many pictures as you can. Trust me, you will be glad that you did!
3) Capture the mood, capture the details to tell more story, capture everything around the
subject.
4) Read your manual and know basic photography skills about lighting, etc. ( I mentioned this
in a previous article, it's crucial).
5) Find the right camera lens, depending on your photography purposes.
6) Always bring a cleaning cloth… there's nothing worse than a dirty camera lens!

A few of my enclosed pictures are from Barcelona (someplace that has unexpected art at every corner, a paradise for those of you who love spontaneous photography and a living in the moment philosophy). Others are from small towns here in California, where I constantly stumble-upon old and new treasures that I could sit and photograph for hours. While the Gold Coast here in Cali provides a lot of tourism and photographed spots, I actually long to tour the Midwest and South again soon (I'm obsessed with barns!).

To get us even more excited about photography, there's a free roundtrip airfare offer with purchase of the Olympus OM-D E-M5 Mark II camera. Check out all the details of the offer here. The E-M5 Mark II is lightweight, weatherproof and perfect for traveling. It has advanced image stabilization to keep your pictures sharp and blur-free, even when you're shooting on the go.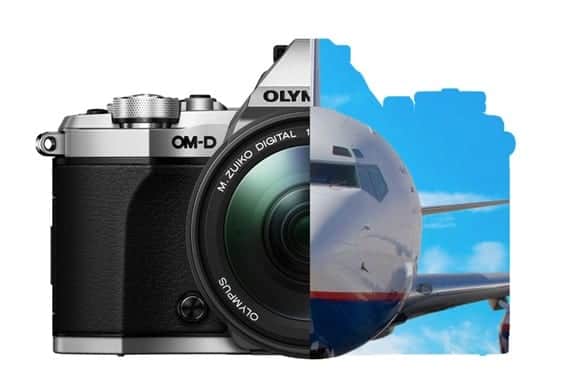 With a free flight,I think that I would go to Glacier National Park. It has a majestic beauty that translates to gorgeous photographs. Sadly those glaciers might not be there in a generation or two. I would also want to go to Washington DC. I've been teaching my kids about Lincoln, Washington and other important figures in US
history, and would enjoy capturing the kids in front of the different monuments. How about you, where would you go if you had a free ticket anywhere in the U.S.?
The post is brought to you by Activate by Bloglovin and its advertiser. All opinions are mine alone.
Powered By: