Want to visit San Diego on a tight budget? Here are 7 great attractions that won't break the bank!
San Diego is known as "America's Finest City" for good reason, it is gorgeous and evokes a laid back, life is good attitude. While some attractions are incredibly pricey, we found some gems that are either free or quite affordable.
1. A day in La Jolla
La Jolla has one of the most expensive zip codes in America with oceanfront mansions and probably more Ferrari's than a few US States. However, it's queen jewels are free to take in. Spend the day swimming around one of the most beautiful beaches in the US, La Jolla Cove for absolutely free. Afterwards walk along La Jolla Shores and check out the seals and take pictures of the many stunning viewpoints. The tide pools are nearby where, if the tide is low, you can see all sorts of crabs, anatomies, sea plants and more. The ritzy area of Prospect Street is a fun walk (even if you're not a high roller) as it has nice galleries and ice-cream for the kids.
2. San Diego Zoo and 3. San Diego Safari Park
The San Diego Zoo is pretty much a must-see on everyone's visit, but most people go about it the wrong way. Often people will buy a day-pass to the zoo and a few days later buy a day-pass to the Safari Park. If there are 2 or more of you, a great option is to buy a season pass or family pass which will get you into both parks for a very low price. The zoo is so huge (with very big hills) and a some tired legs or a high maintenance child may mean only covering ½ the zoo on your first visit. The membership works out great in these instances as you can come right back and see what you missed. Kids (up to age 2) at these two parks are free, and the money you spend on adult passes or memberships is going to a great cause. Each year, from October 1–31, children ages 3–11 are admitted free to the Zoo and Safari Park when accompanied by an adult.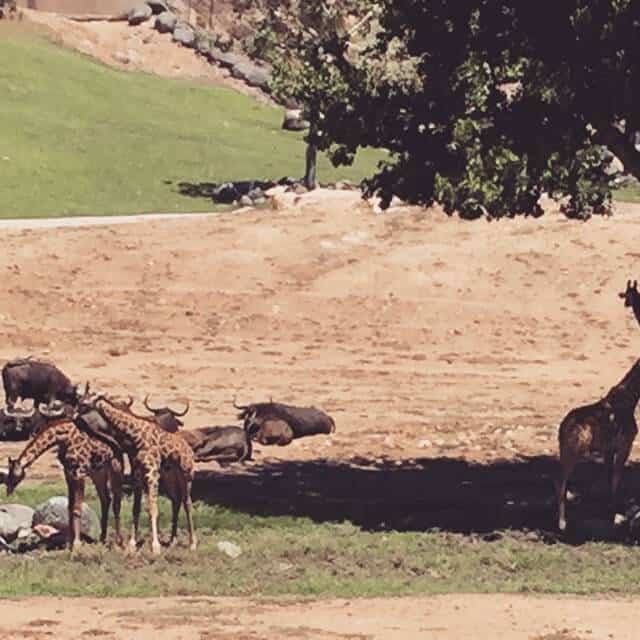 4. Old Town
Take a step back in time by vising Old Town, the center of San Diego during the 1800s. It is a beautifully restored area of the city with great Mexican and Early American charm. From horses and traditional dresses and outfits, to the hat shops and amazing Mexican food all around, it's a great place to spend hours walking around. There is some very talented live music in the outdoor square. You could have a great day there without spending a dime, although I highly recommend buying a margarita or two.
5. Torrey Pines State Natural Reserve
For the cost of a couple of sandwiches you can enjoy spectacular views and pristine hiking trails along Torrey Pines State Natural Reserve. It provides breathtaking views of the ocean amidst the sunshine, the freshest pine air and a nice variety of terrain. Most trails are easy in that they are only a mile or so long, but some are quite steep and present a challenge if that's what you're looking for.
6. Balboa Park
When it comes to size of metropolitan-based parks, San Diego's Balboa park is second in the US only to New York's Central Park. You can walk for miles enjoying the sprawling and unique plants and trees, top-notch museums and mission architecture. Every day there are a number of weddings as so many locals all find this park special and claim one of the many corners of it for their special day. Oftentimes one can stumble upon great music ranging from classical, jazz and afrobeat. Time it right and come on their free museum days, or an event like Earth Day, Christmas Nights or Diwali, the Indian festival of lights.
7. Pacific Beach / Mission Beach
Have fun people-watching in a place where people love to be seen! Pacific Beach and Mission Beach are packed to the rim with people who focus on the surfing, their figures and their tans. Switch two blocks East for a stroll along the calmer but almost as pretty San Diego Bay. Switch back to walk along the ocean's boardwalk and take all of the characters, then enjoy a priceless sunset alongside them on the beach. If you're looking for nightlife Garnett Avenue has plenty.