Many thanks to Poise for sponsoring today's story and encouraging me to try the new Poise* Impressa* Bladder Supports!
A Revolutionary Way to Help Stop Bladder Leaks!
The hardest I have ever laughed has been when my kids say and do funny things, oftentimes with them not even knowing they're being hilarious.  My daughter was in the supermarket a month or two back and needed help out to my car with my groceries as I was picking up some firewood and couldn't carry it all myself.  A nice man came over to help us and my daughter started giving her commentary on the situation which was in the earshot of many people as it was the busiest part of the day.  She is two and just starting to talk, and was saying things like "He nice man!  He happy, not sad, so nice and help!  He have muscles and push push!"  She kept this up for a good 60 seconds and quite a few people had stopped what they were doing to listen to her go on.  The man who was helping us was great about the whole situation and was blushing a little bit and laughing it up.  I myself was laughing the hardest I'm sure.  I was proud of my daughter for putting the sentences together as that was kind of a new thing for her at the time, and the things she was saying just got me going where I couldn't stop laughing.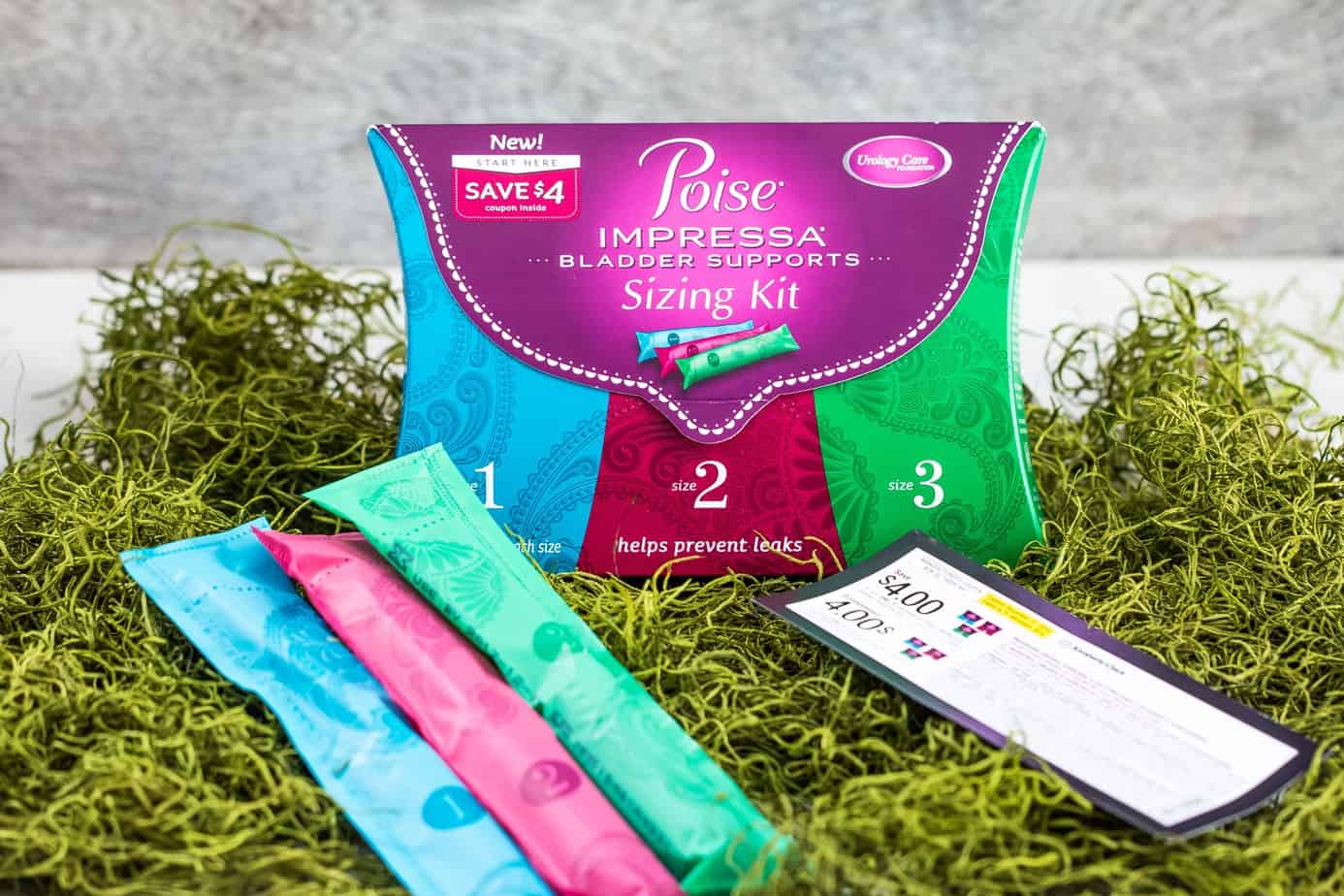 Laughter is the cure for so much, and being able to really laugh without having a care in the world is an unparalleled feeling.  For me that had been tough to do on more occasions than I care to remember.  With SUI (stress urinary incontinence) it can really make a lady self-conscious, where your laugh, cough, or sneeze are all things that you want to hold back on to prevent an embarrassing leak.  It can get in the way of fully exercising, and prevent a woman from feeling confident and free.  Those are some pretty important things in my life.
SUI is very common, too; in-fact 35 million women experience it.    Poise* Impressa will stop leaks before they even occur. Impressa comes in three different sizes, and the Sizing Kit helps you find your most effective and comfortable internal fit. Each kit includes six bladder supports (two of each size), along with a $4 coupon toward a 10-count Single-Size Pack of Impressa. It's a great product, something that's easy to put on and forget about for the rest of the day.  Feminine and free.  Why hasn't Poise Impressa* been around for ages?  There sure is a need for it and it is a product that just makes sense.