Disclosure: This is a sponsored post written by me on behalf of Adidas. All opinions are entirely my own.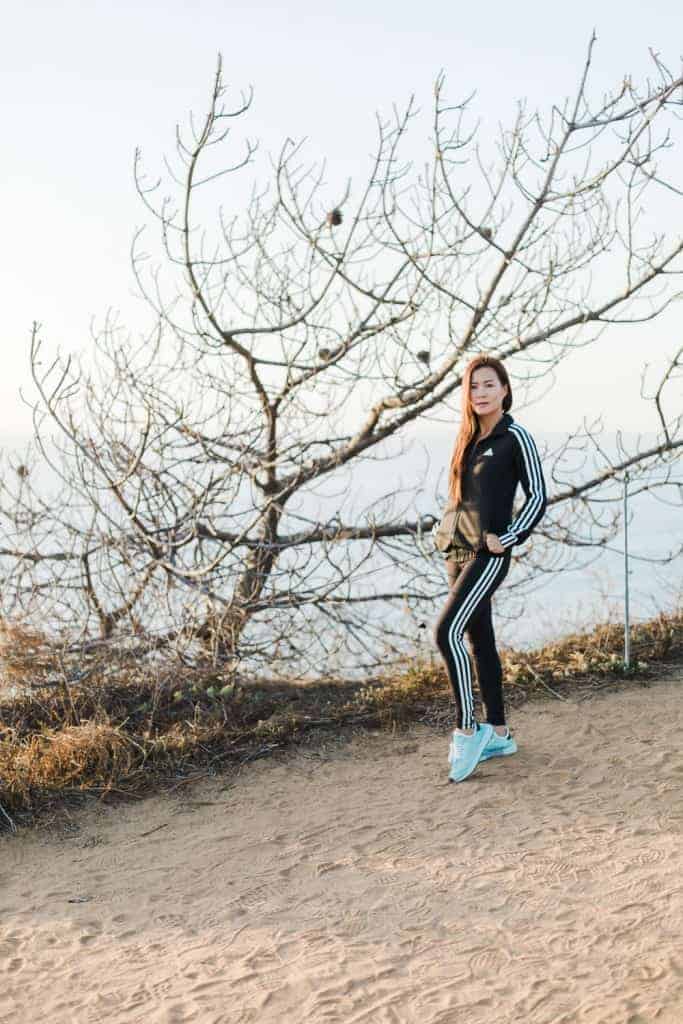 I keep seeing more and more disturbing videos and images about the plastic in our oceans. The statistics are haunting, like the fact that there's a giant island of plastic and other garbage twice the size of Texas floating in the Pacific. It's also sad and scary to think that we (humans) did that, and all in the last few decades. Although the problem can seem overwhelming, it's important to remember that each of us can play an important part in rectifying even the biggest of issues. At the bottom of this post I listed out some ways to take action on both a micro and macro level.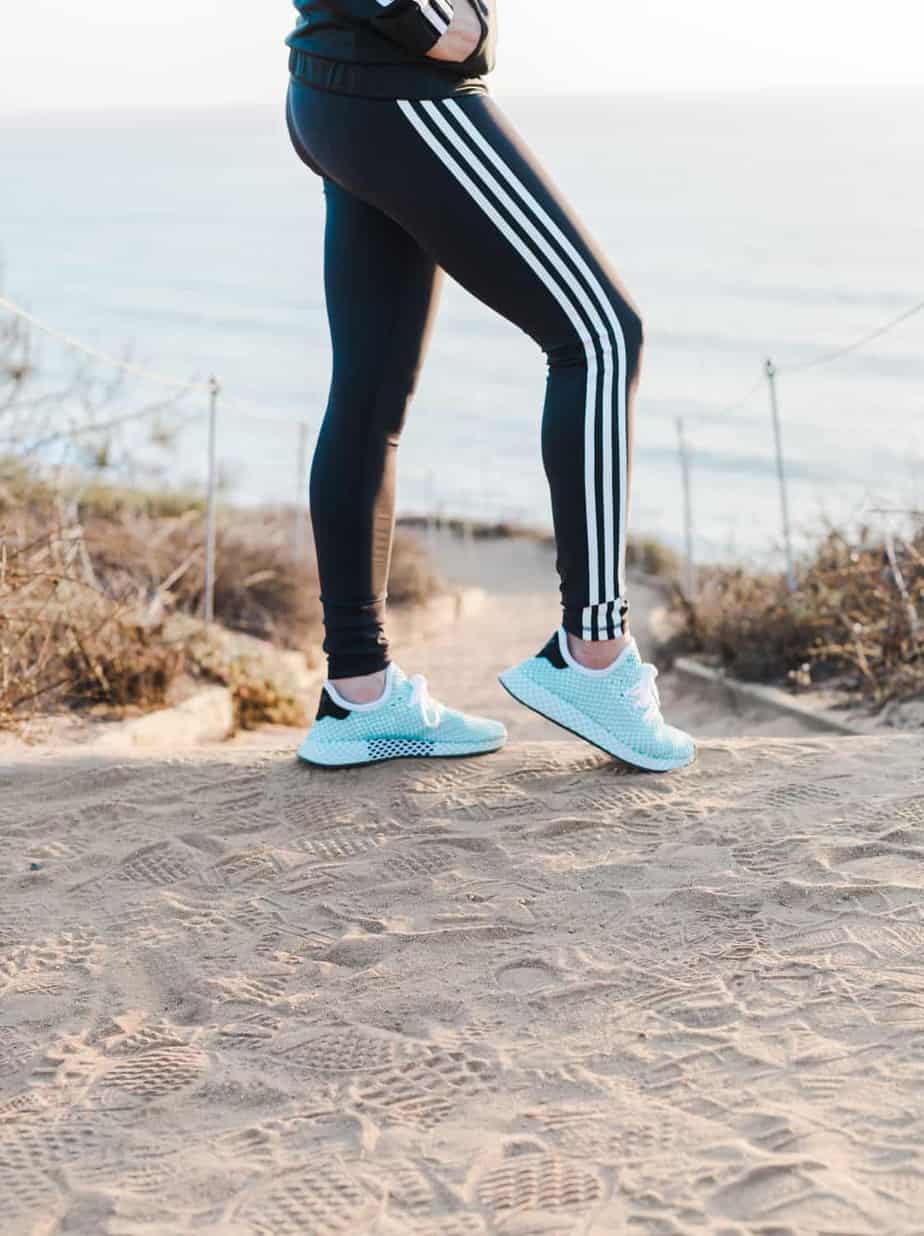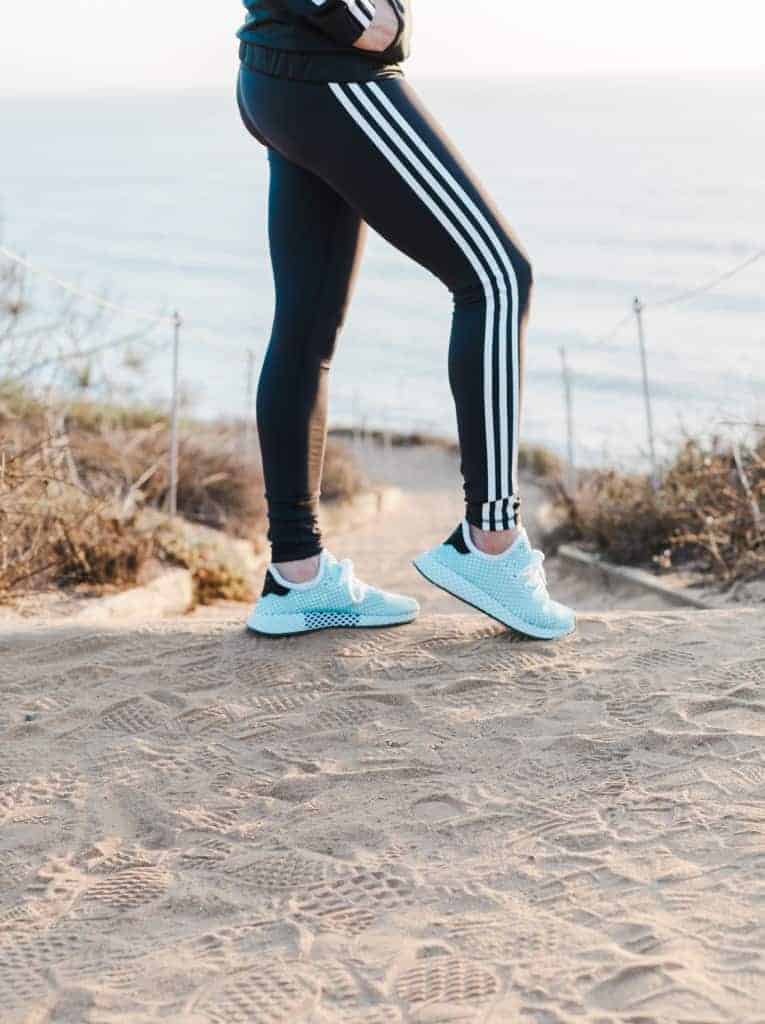 While it's important for regular folks like you and me to take action at the grassroots level, its an all-hands on board effort that companies also need to partake in. I've been proud to work with Adidas over the last few months, and am ecstatic to share about their partnership with Parley in making performance products made from ocean plastic. In these pics I'm sporting the Adidas Deerupt Parley Running Shoes. They feel amazing, look hot, and I wear them with pride knowing that recycled waste like plastic bottles went into the yarn to make them.
My husband is wearing the NMD_CS1 Parley Primeknit Shoes. These stand out for sure: easy slip on with no laces, unique design, responsive Boost midsoles, and maybe the funkiest design I've seen in athletic shoes. They breathe well and are actually snug and secure even though there are no laces. These too are made from recycled ocean waste, outstanding!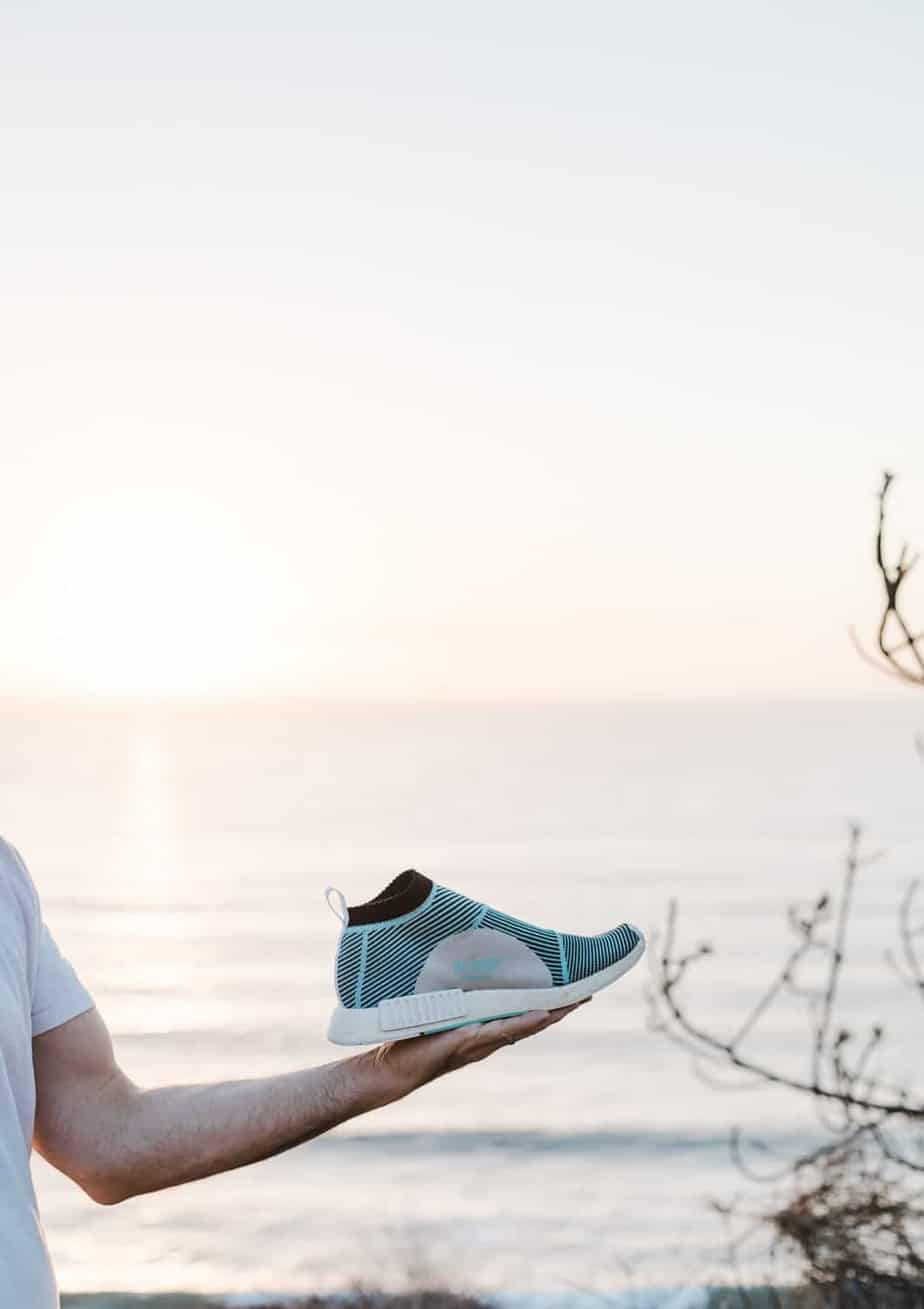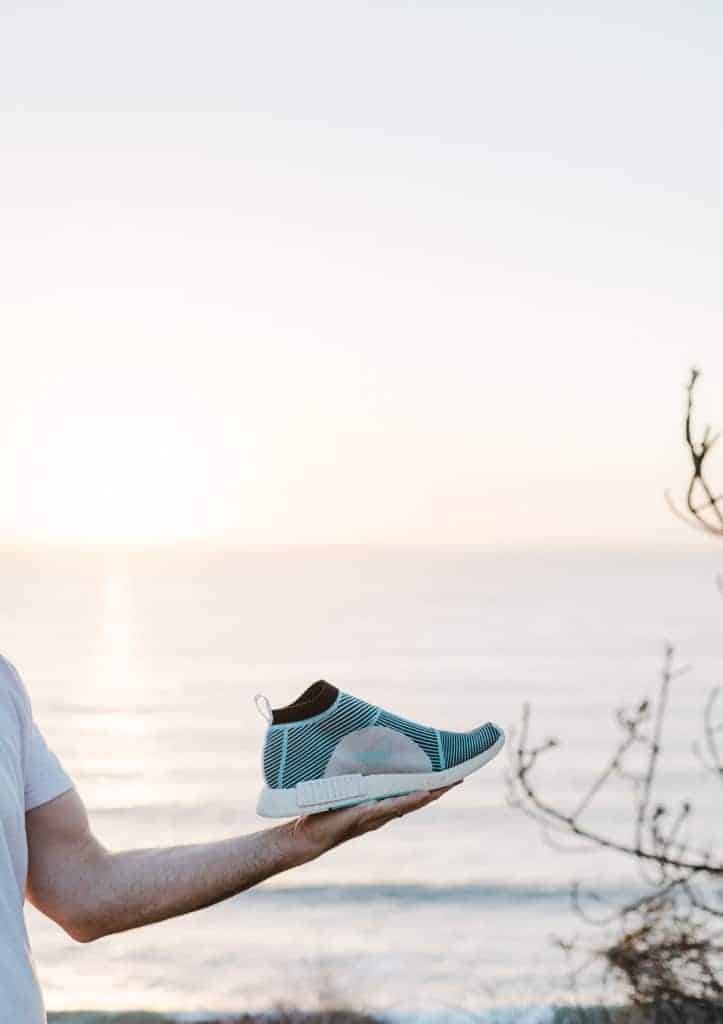 We took these photos up at Torrey Pines State Park. The area is most famous for its world-class golf course, but in my opinion these hiking trails are the true jewel of Torrey Pines. You can see for miles both north and south along the coast, and the raised viewpoint over the Pacific is majestic.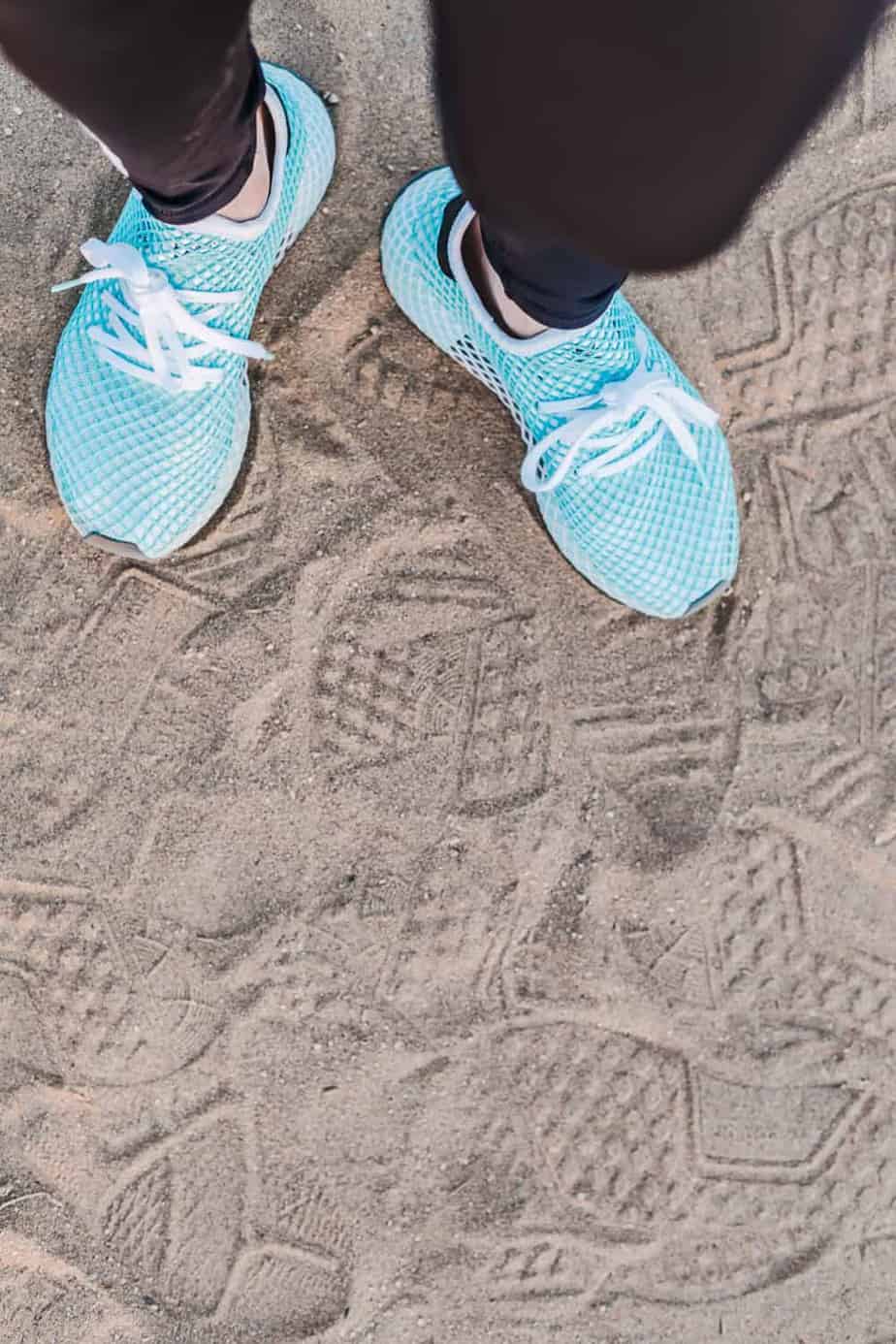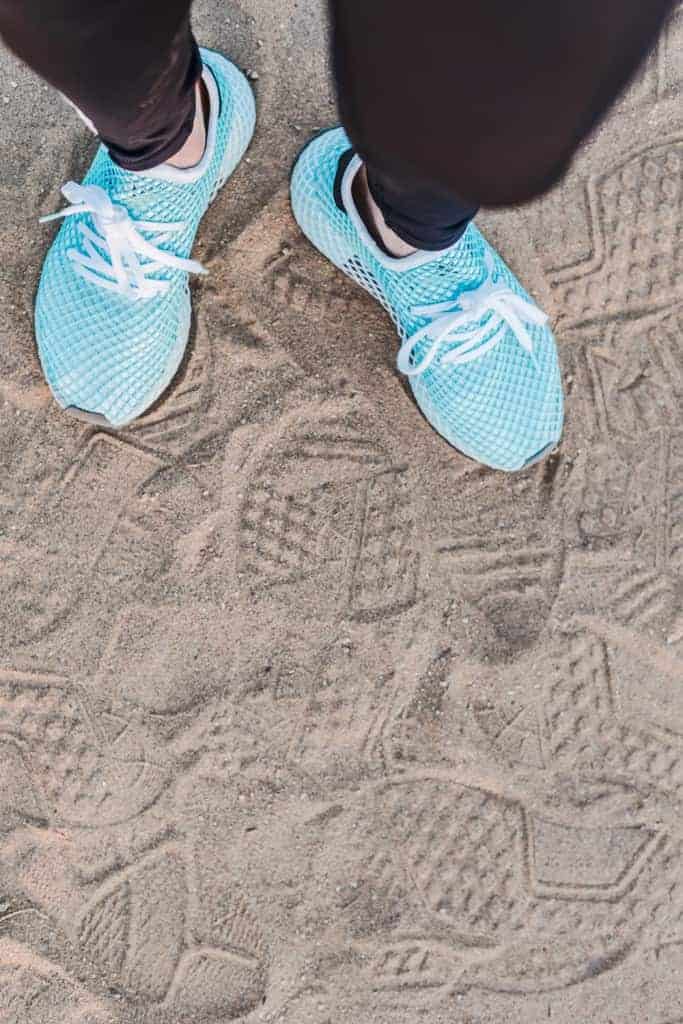 While many companies sit idly by, here's what else Adidas is up to when it comes to the ocean plastic issue:
create shoes made out of ocean plastic (1 million sold in 2017).

commit to using

only

recycled plastics by 2024

partner with Parley to host

Run for the Oceans

events

Recently Adidas announced that the Miami Hurricanes uniforms will be made from marine plastic waste.
You can shop Parley gear including shoes, sportswear, team jerseys here.
And here are some ways that we can pitch-in to take a stand for the ocean:
– Living in San Diego we get involved in beach cleanups and contribute to both local and large charities that take direct action in keeping beaches and other habitats clean. There are a lot of charities out there, try to give to the ones that are lean and put a high percentage of funds (over 85% or 90%) right towards the cause.
– Stop buying and using plastic bottles! Carry around a thermos instead, we have a lot of them stashed around our cars, home and work so there's no excuse to have to buy plastic bottles.
– Reduce usage of plastic bags by bringing cloth bags to the markets.
– Help to push along efforts from Parley, The Ocean Cleanup, Skipping Rocks Lab, and other groups that are at the forefront of ridding plastic from the ocean. It's all very exciting!
– Support Adidas and other companies that are talking-the-talk and walking-the-walk by taking a stance in this fight.
– Spread awareness via social media and other outlets.