I have been a skin care fanatic since I was a teenager. I used to make my own face mask from avocado and other fresh fruit, and for the most part avoided putting any make up on my face until I graduated from college. Whatever good I did for my skin was undone (and more) by the fact that I never wore sunscreen at that age; something I have always regretted with the long-term damage it caused my skin. I have noticeable dark spots on my face from all of that prolonged sun exposure. Now that I'm older, my skin care routine has becoming the most important part of my day. I am trying to make up for all of that mistreatment from my earlier days, and spoil myself a bit as it makes me feel like I'm at my best.

Skin care products can be far-too expensive, but luckily there are still some amazing products out there that are affordable and still give healthy and glowing skin. With so many products to choose from it can be difficult to find the right skin care formula that works. As a first step on that journey, I recommend identifying your skin type before making a beauty purchase. Knowledge is power and it can help in seeking out specific products and ingredients that are best suited for you. I personally have very dry skin and am dialed in to products that help me to best manage it. Today I am going to share some of my favorite skin care products that I'm proud to represent as I've actually been using them for years.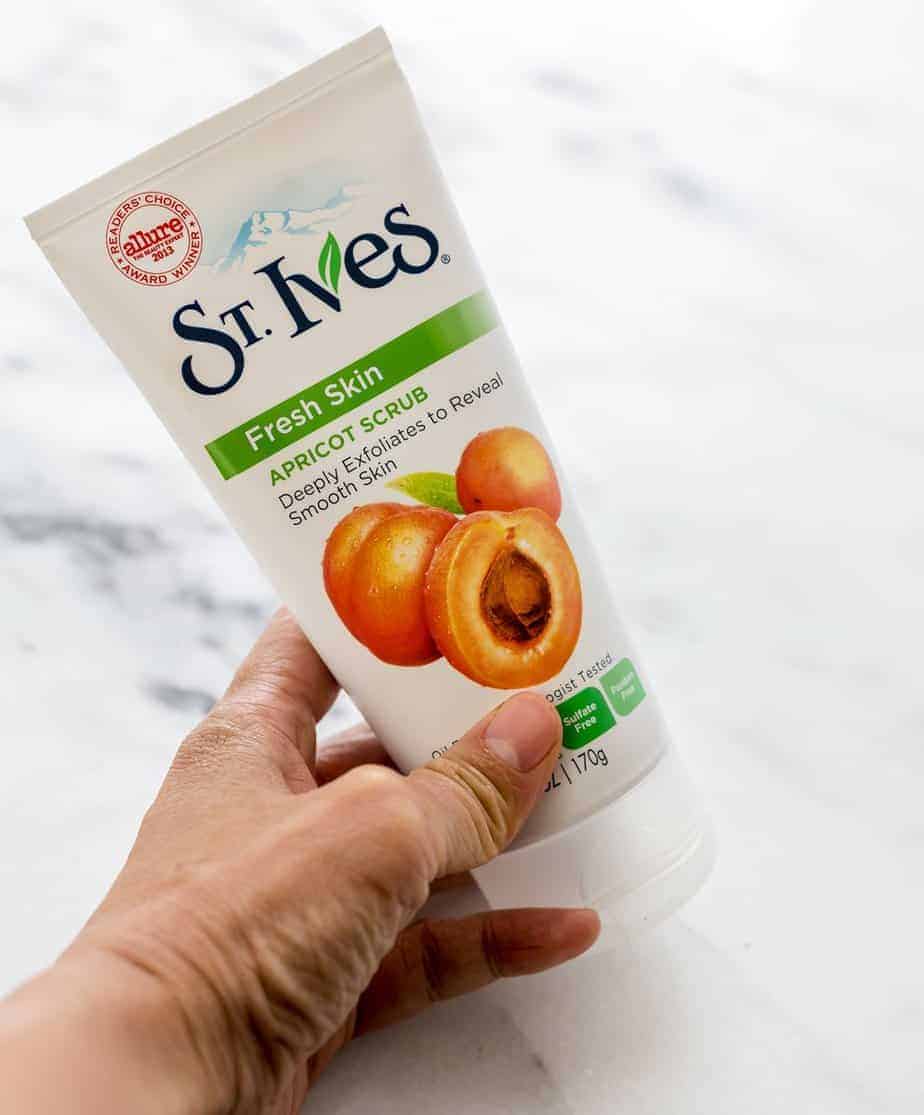 These products are so affordable and you can find them at Walmart.
St. Ives® Fresh Skin Apricot Scrub, I've been using the scrub for about 10 years now and i can't say enough good thing about it. St. Ives uses 100% natural exfoliants like crushed walnut shell powder to keep your skin soft and glowing. I personally only need to use this face scrub about 1-2 a week to rejuvenate my dull skin. It has a nice consistency and the scent is refreshing.
Simple® Cleansing Facial Wipes. This cleansing wipe is amazing! It's gentle and so effective at removing make-up or waterproof mascara. The wipes have no dyes or artificial perfumes. For those that have sensitive skin this product may be absolutely perfect for you. They're portable and easy to bring along wherever you go, even just to freshen up your face mid-day.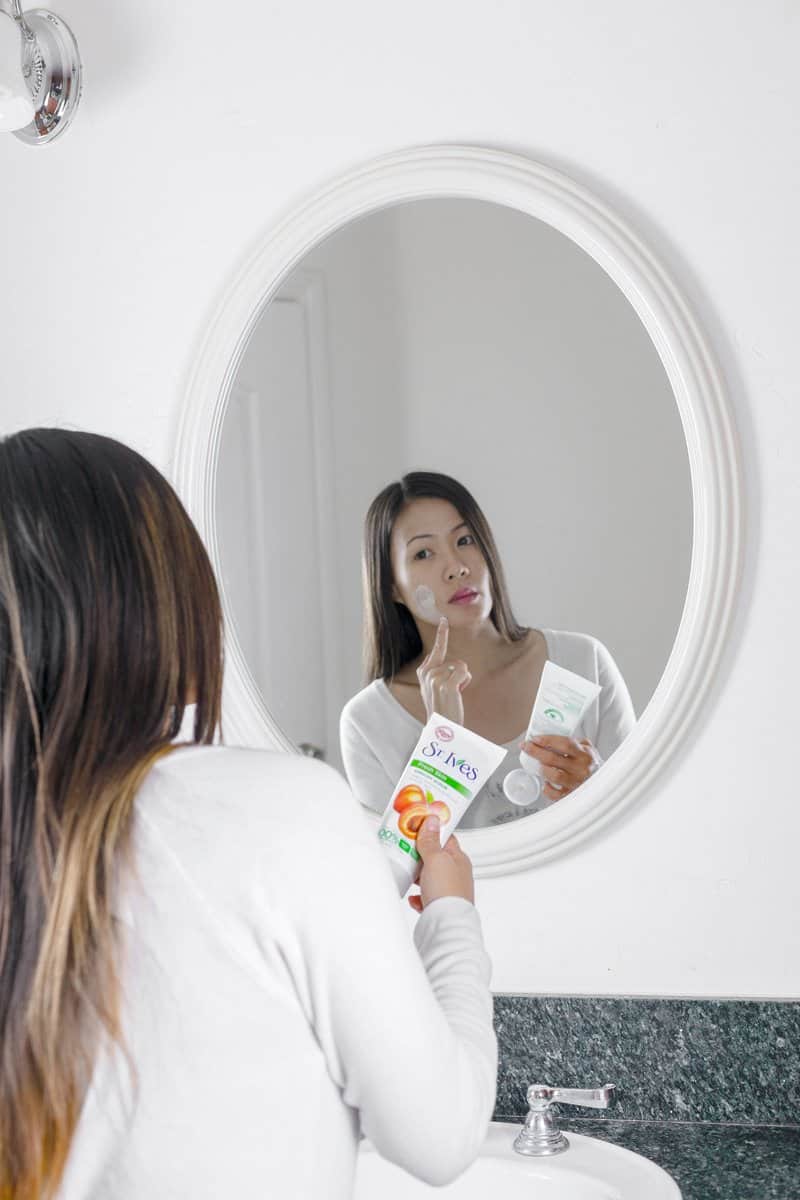 Affordable Skin Care Routine for Hydrate and Glowing Skin + Skin Care Tips:
Start the morning with 8 oz of water and squeeze in some lemon juice to detox body and skin. Try to use a straw with citrus drinks as not to damage your teeth.
Drink plenty of water through out the day.
Get enough sleep, shoot for 8 hours!
Sweat it out.. exercise regularly to help blood circulation and to speed up the cleansing process of your body.
Avoid salty or fried foods.
Eat plenty of fruits and fresh vegetables.
Exfoliate about once or twice a week (just once if you have a very sensitive skin). Exfoliating is a very helpful process to unclog pores, remove dead skin cells and to prevent blackhead formation. Find a product that uses 100% natural exfoliants like St. Ives® Fresh Skin Apricot Scrub.
Always remove make up after a night out. Wash your face with warm water and use high quality cleansing products like Simple® Cleansing Facial Wipes. They'll gentle remove your make up without irritating your skin. Another great option is Noxzema® Classic Clean Original Deep Cleansing Cream, which you can use to remove dirt, oil and make-up without overdrying.
On a clean face, deeply nourish with a good moisturizer like PONDS® Dry Skin Cream.
Try to minimize and maintain your stress, do something you love and keep smiling!