Big thanks to Tom Ham's Lighthouse  for inviting me to review their restaurant.
All pictures are PoshJournal's and opinions and viewpoints are based on our own experiences.
For your next visit to America's Finest City I highly recommend that the first thing you do is follow these quick steps:
Step 1:  Take the 3 minute cab ride from the airport over to the San Diego Bay.
Step 2:  Grab a seat at Tom Ham's Lighthouse and enjoy the sweeping views of downtown San Diego, Coronado Island and the glistening bay itself.
Step 3:  Order up some of their heavenly seafood and other extraordinary dishes.
Step 4:  Savor every bite.
And there you have it, four quick steps to pure bliss.
Tom Ham's Lighthouse has been a landmark restaurant in San Diego for over 40 years.  You'll know you're at the right place as it is based in an actual lighthouse, nestled up against the bay in a jewel of a location.  The commanding  views are simply outstanding day or night, with the downtown skyline, bypassing sailboats and other bay activity to soothingly observe.  The restaurant takes full advantage of this setting with massive windows and an outdoor seating deck, and especially after their 2013 renovations there isn't a bad seat in the house.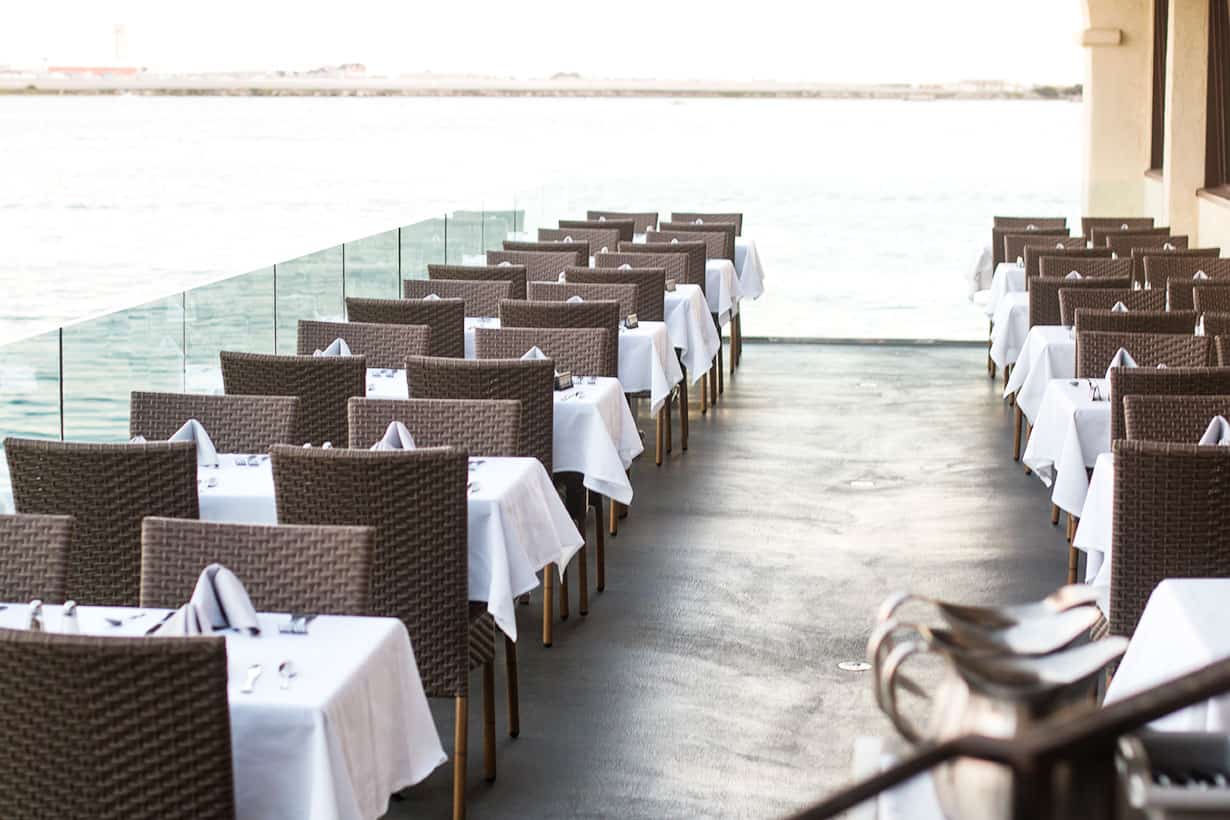 We have been fans of the restaurant for many years, but noticed that since the remodeling took place the menu and food itself were both elevated to new heights.  Much of this is due to the restaurant seriously upping their game by hiring Executive Chef Kyle Kovar and an overall new crew that really modernized the food, which could best be described as Local Mediterranean.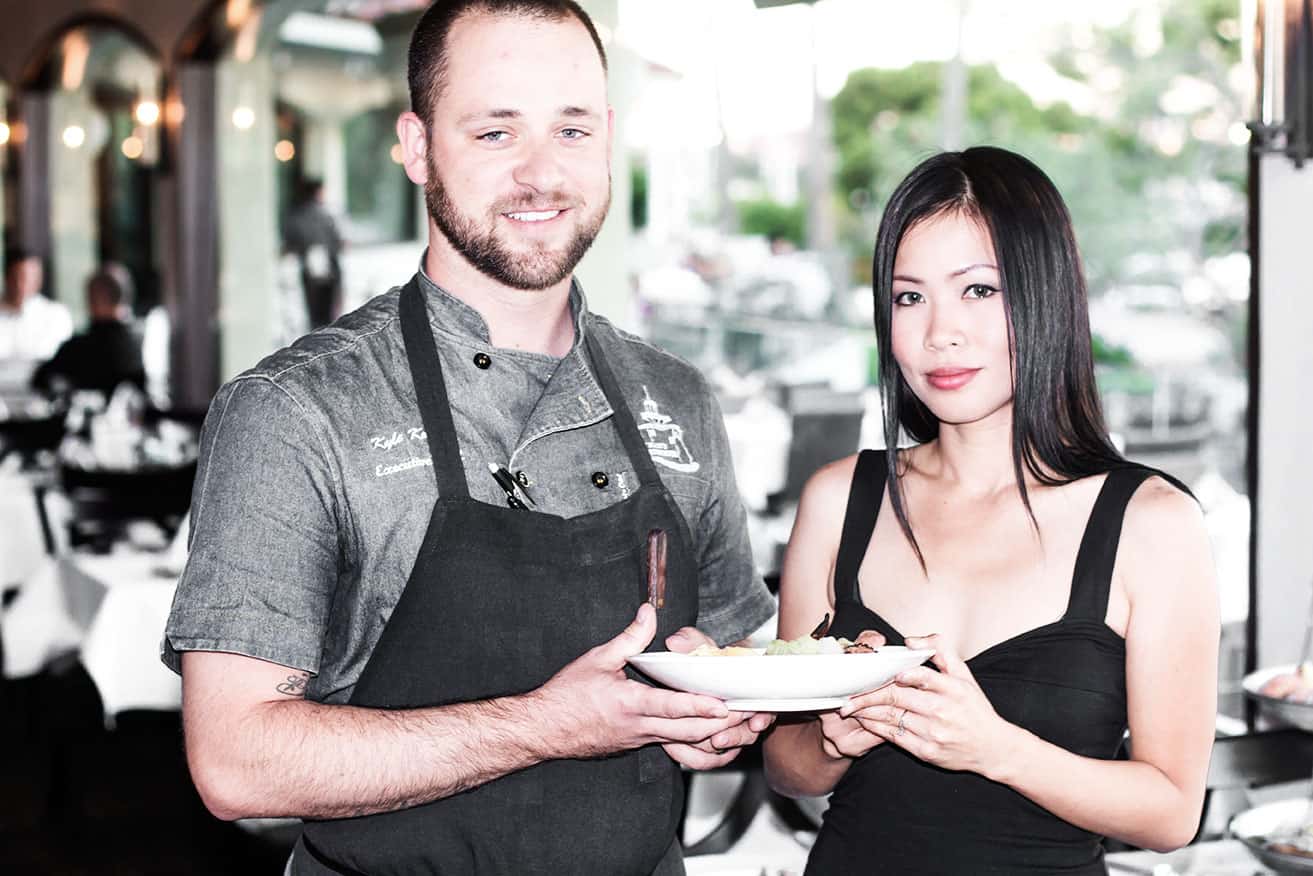 Chef Kyle broke away from his artistic craft to speak to us about their approach.  One thing he stressed is that they don't base a dish off of the protein or the vegetable, but rather make the entire dish the focal point.  After eating at Tom Ham's you'll see this makes perfect sense as the tastes are well rounded and intelligent.  A cheese plate at another restaurant is just that, but at Tom Ham's it is a triumph of flavors: sheep cheese, goat cheese, blue cheese, an amazing chutney, champagne mango liquid gel, fennel fronds and even a corn an scallion ash.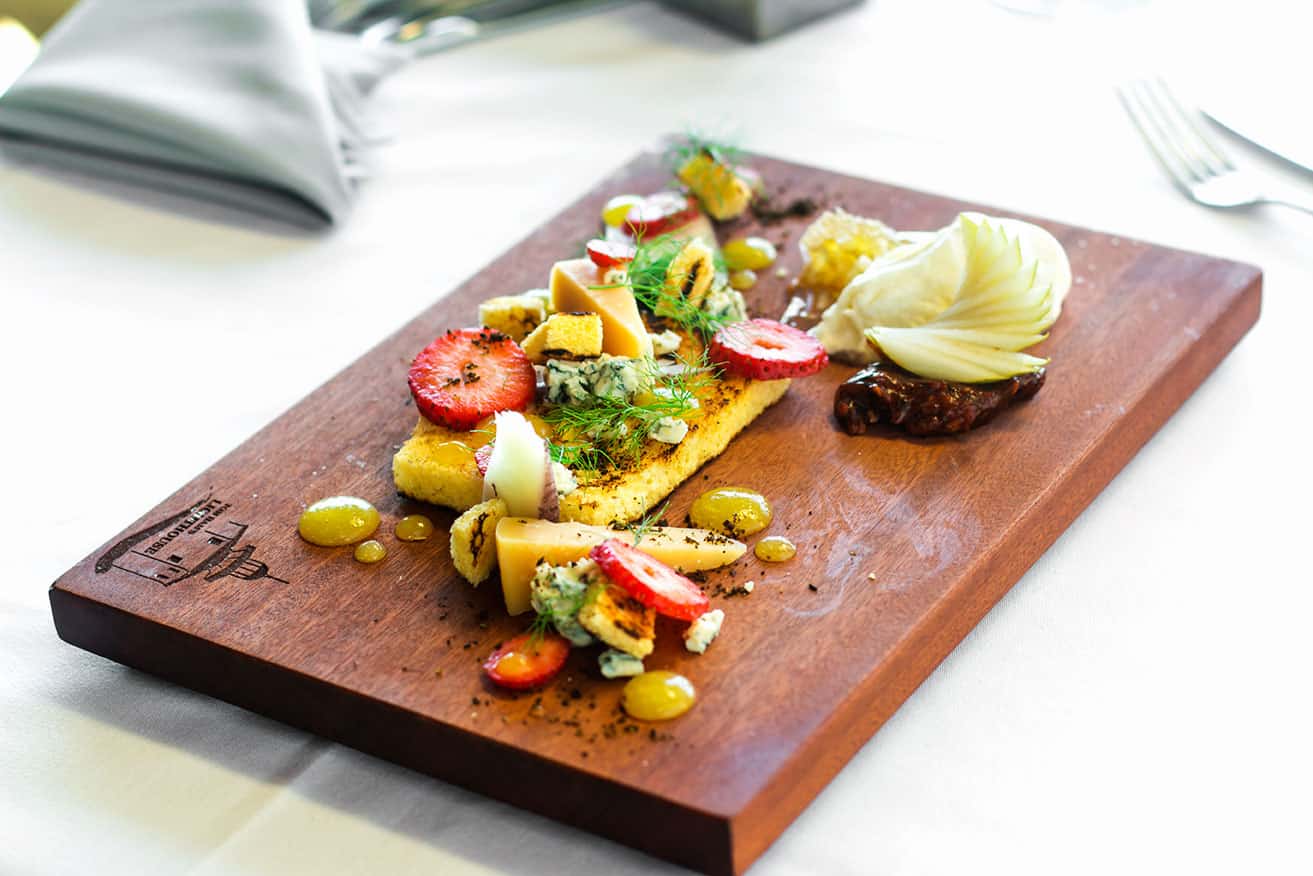 He also spoke of the premium ingredients being locally sourced, from places such as Point Loma Farms for much of their organic fruits and vegetables.  The food that cannot be sourced locally have an equally impressive path. For example Chef Kyle spoke of the Peruvian scallops (on the shell) which are about as fresh as you can get.  Their texture and buttery taste are some of the best I've ever eaten.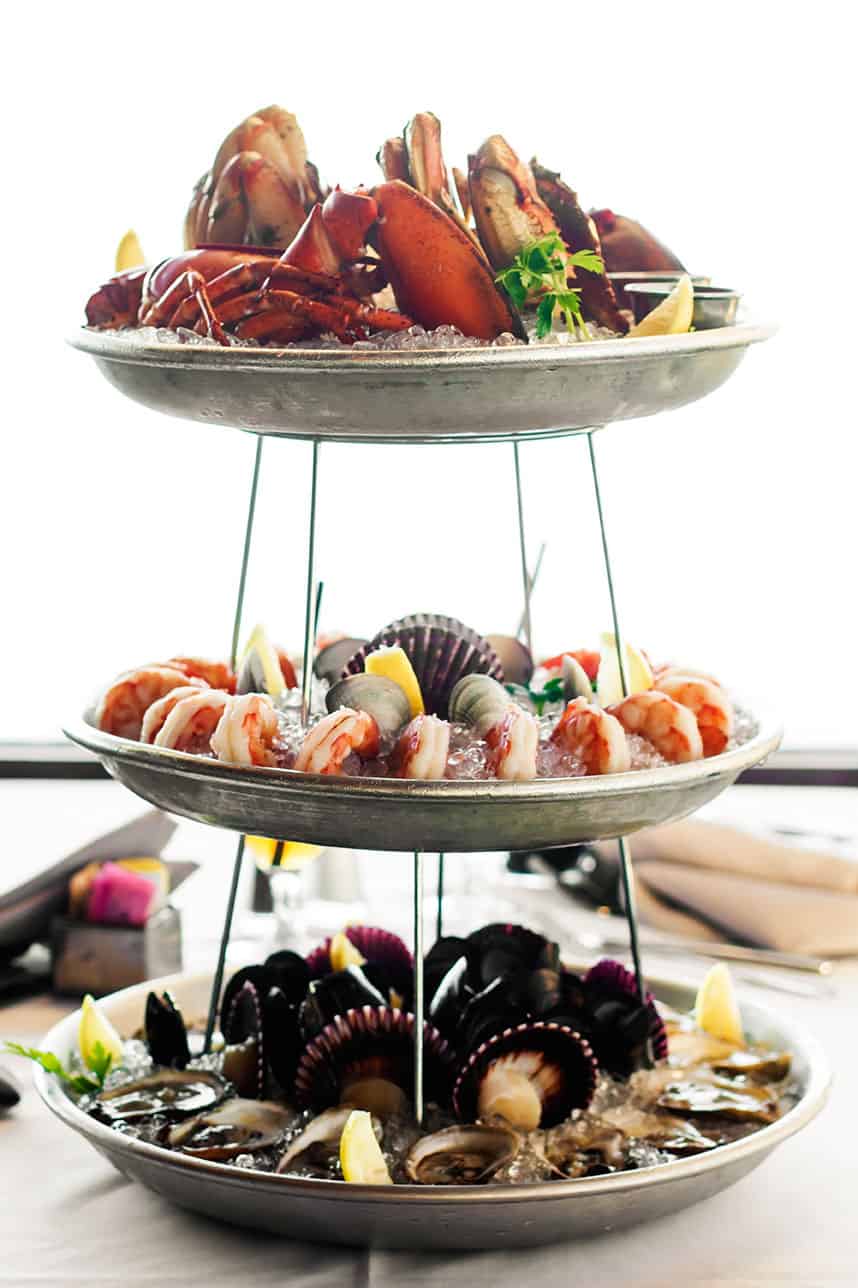 The rest of the seafood at Tom Ham's is right on-par: delicious mussels from right up the coast in Carlsbad, huge Baja Tiger Shrimp, and the finest clams, oysters Maine lobster and Dungeness crab: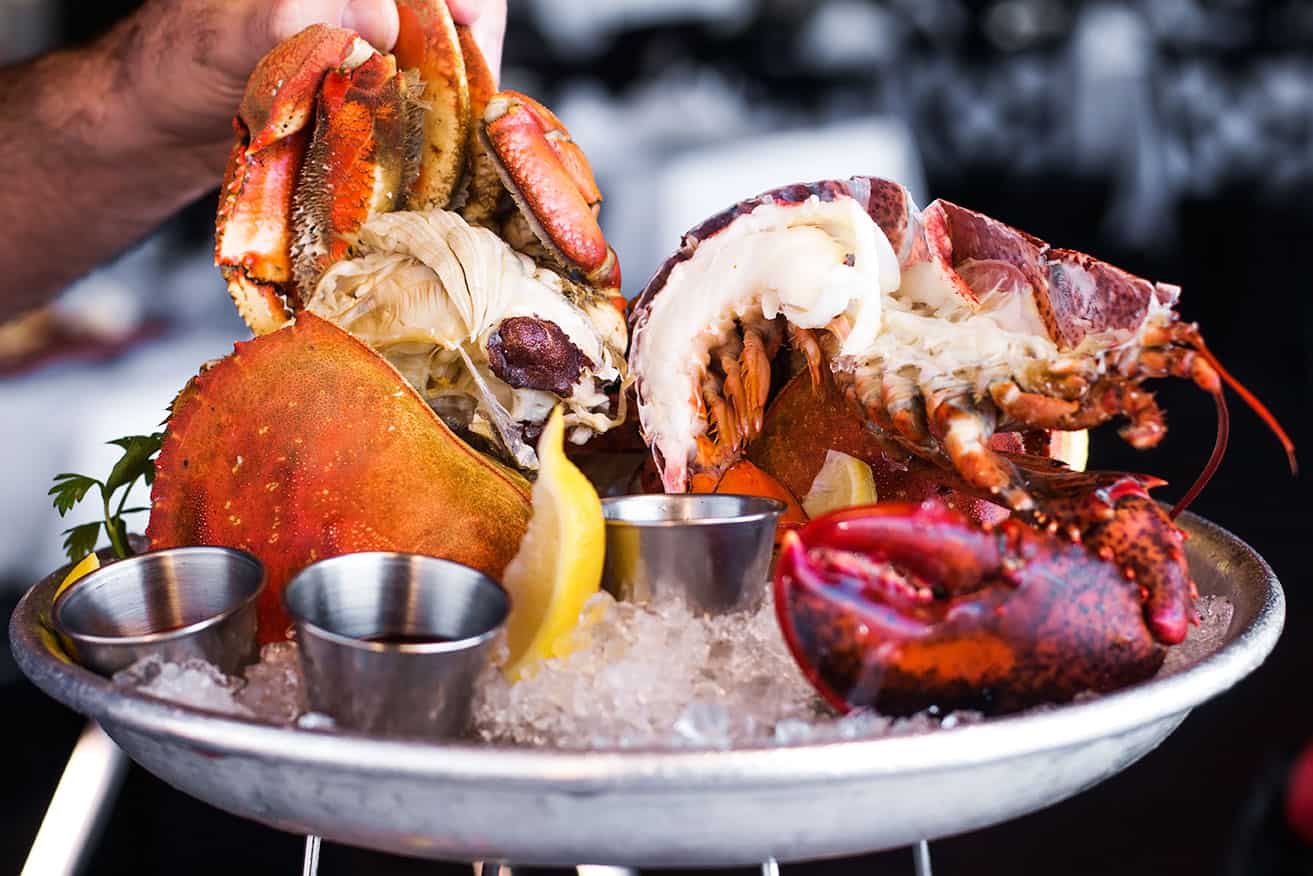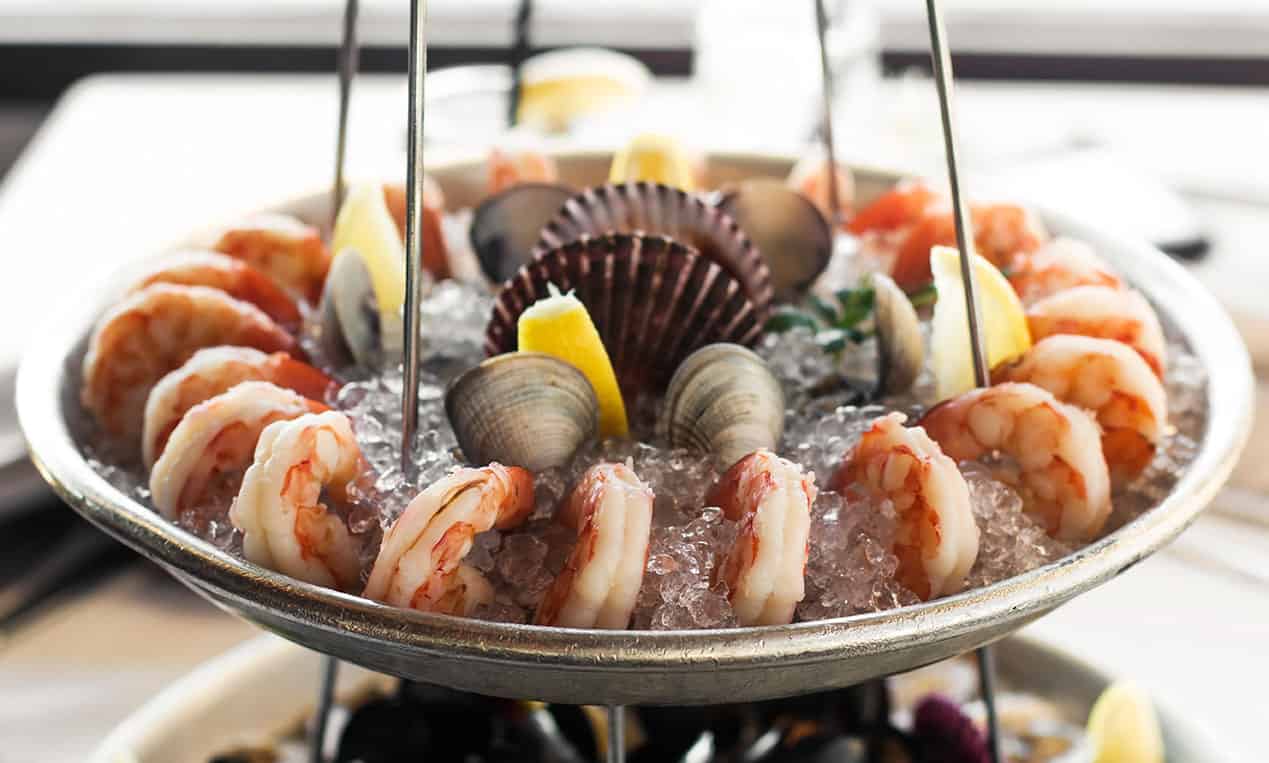 A popular seafood dish is the Seared Wild Caught Salmon.  The presentation is simply beautiful with salmon skins, fennel saffron aioli, black garlic puree and asparagus.  The salmon rest atop an asparagus infused white grits with burrata cheese.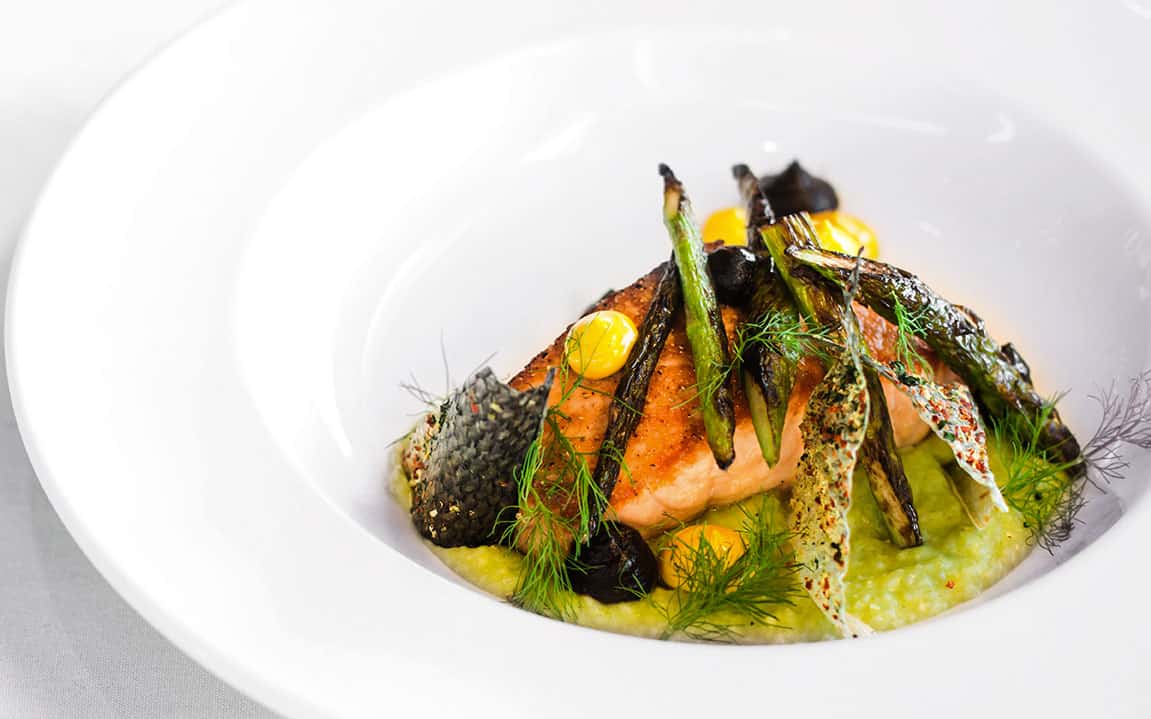 Some may think they don't like octopus, but have never tried it like this: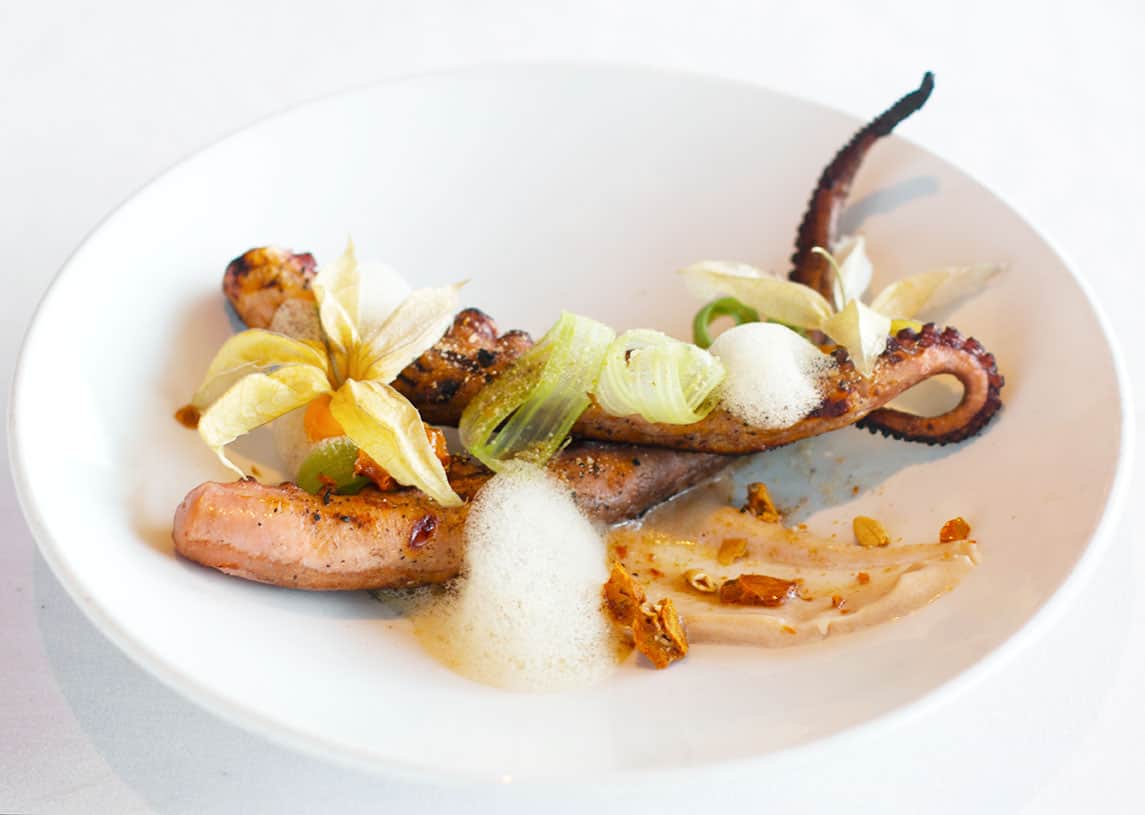 Ahi Crudo: Citrus, California Olive Oil, Sea Salt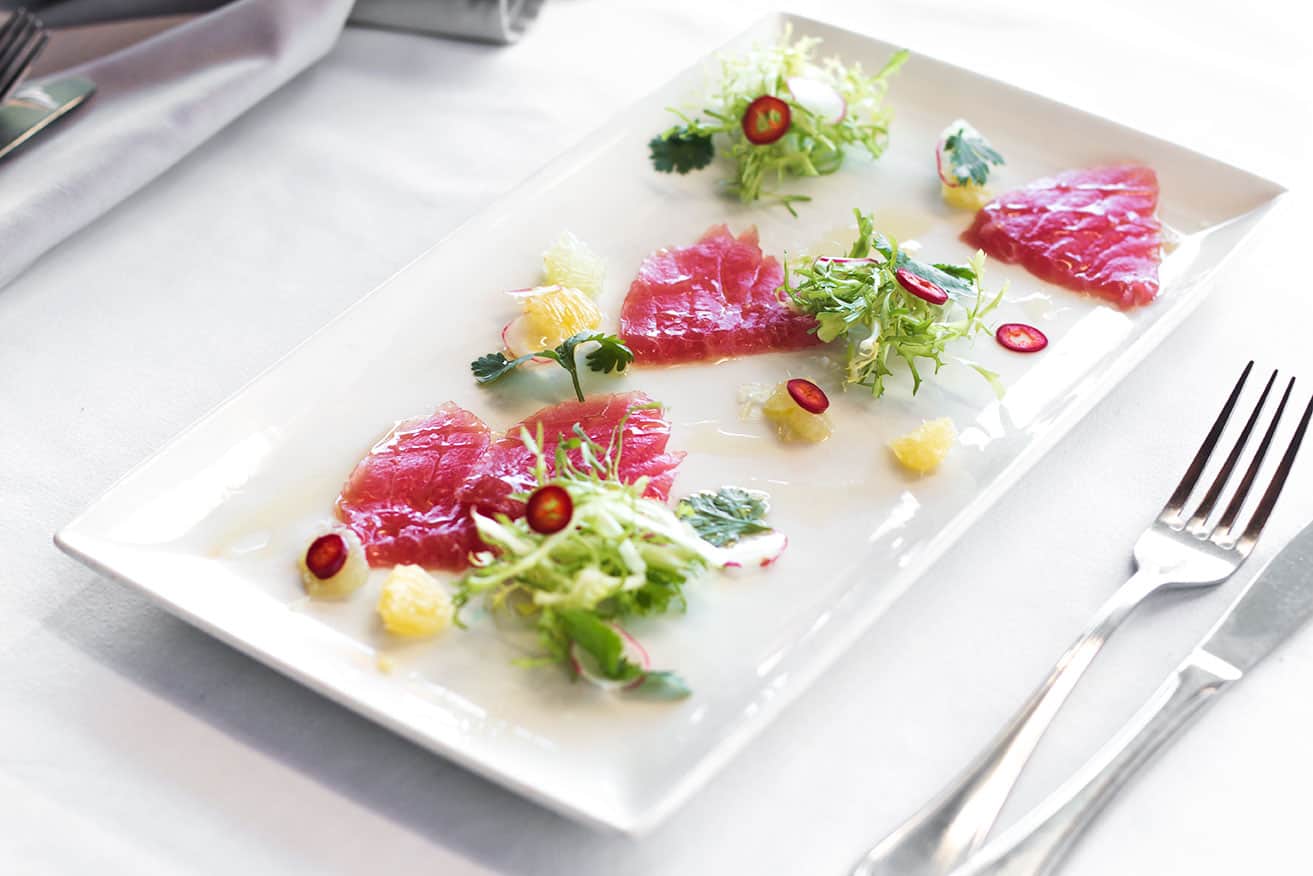 Chef Kyle mentioned that it isn't just their selection of the best seafood, but also their inspection process that sets them apart.  Their goal is to make sure every plate of every dish has the same excellent quality.  This is tough but necessary when working with seafood like oysters, which are extremely fickle.  At Tom Ham's they check to make sure each is completely clean and has the perfect freshness.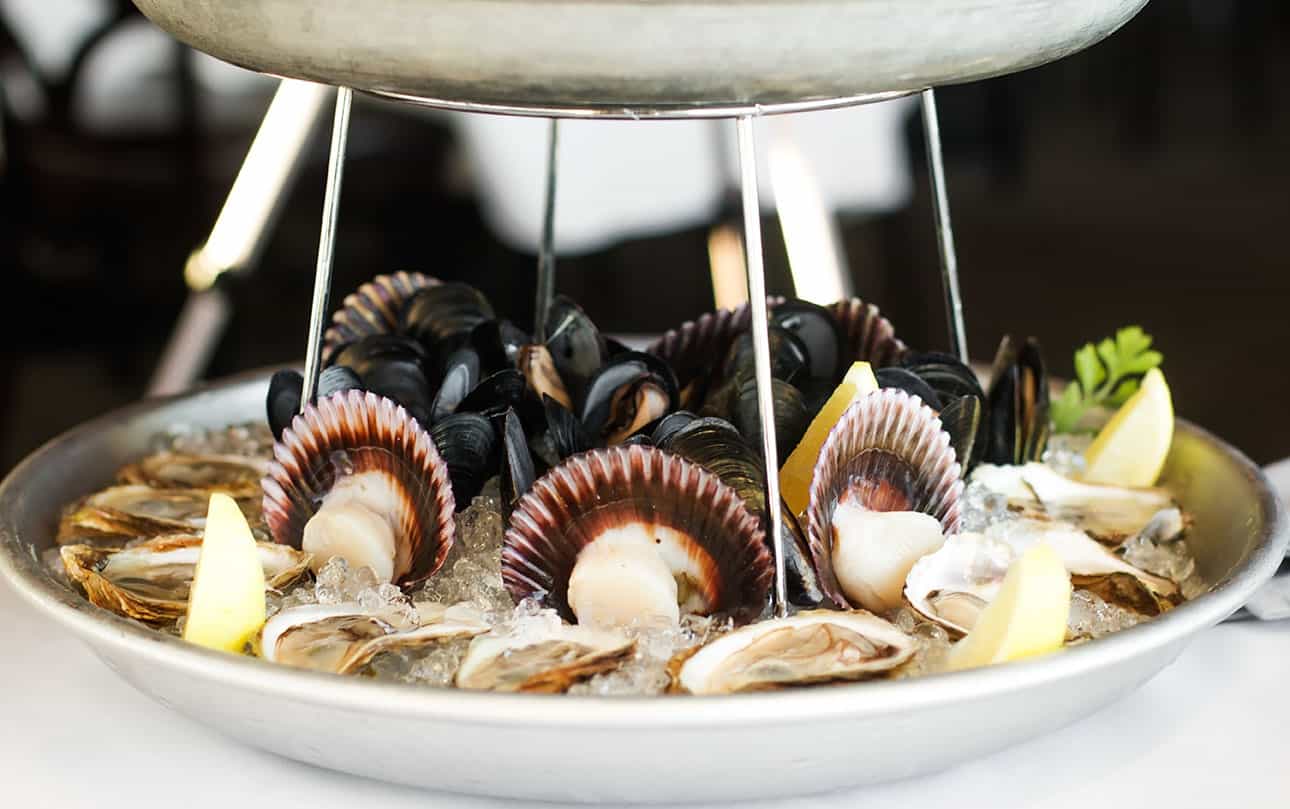 To be honest in all of my times going to Tom Ham's Lighthouse I had only ordered seafood entrees.  I'm sure this is true of many customers, but I urge you to try out their Prime New York grass-fed steak, with a pepper mushroom sauce and mustard greens that are sautéed to perfection.  I enjoyed this so much, the combinations on the plate would be a tour de force for a fine steakhouse and really shows off the restaurant's versatility.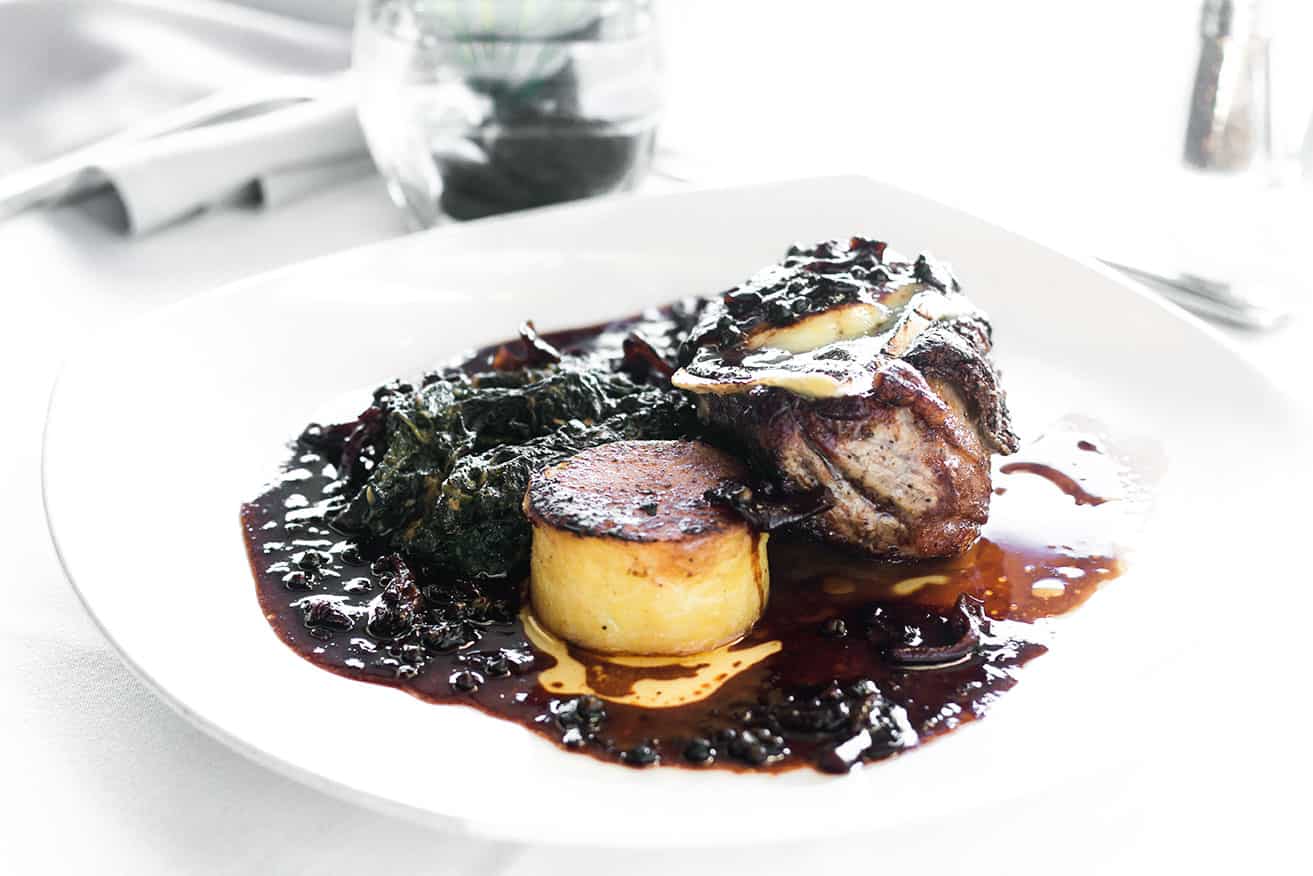 I love that Tom Ham's has been family owned and managed ever since it opened in 1971.  We were fortunate enough to meet one of the General Managers, Andy Baumann, who is the grandson of the late Tom Ham.  Andy spoke with such pride in telling the story of his grandfather and that of the restaurant, then and now.  Andy's personality shines and also sets the tone for the friendly service from the hostess to the servers, to those working behind the bar.  The atmosphere is anything but stuffy, and feels welcoming whether someone is there for a big anniversary or just for an impromptu get-together with friends.
A few other tidbits on Tom Ham's:
–         A lot of places use chicken stock on some of their items. Tom Ham's uses a superb fresh vegetable stock.
–         There is a ton of free parking.
–          Tom Ham's is a sought after location for weddings and other gatherings.  They have indoor and outdoor reception areas, all with the same pristine food and views.
–          The bar has over 30 craft beers on tap, including many from San Diego's flourishing breweries.
A lot of travelers take a taxi to Tom Ham's Lighthouse immediately before or after a flight.  I'm guessing those that stop by the restaurant after flying into San Diego make it a point to also pay a visit on their way out.  What a perfect way to round out a vacation.
Tom Ham's Lighthouse
2150 Harbor Island Drive
San Diego, CA 92101
 Want to be featured on PoshJournal? Email me via poshjournal@gmail.com