I created this post as part of a sponsored series with Socialstars and SPLENDA® Brand; all opinions are my own.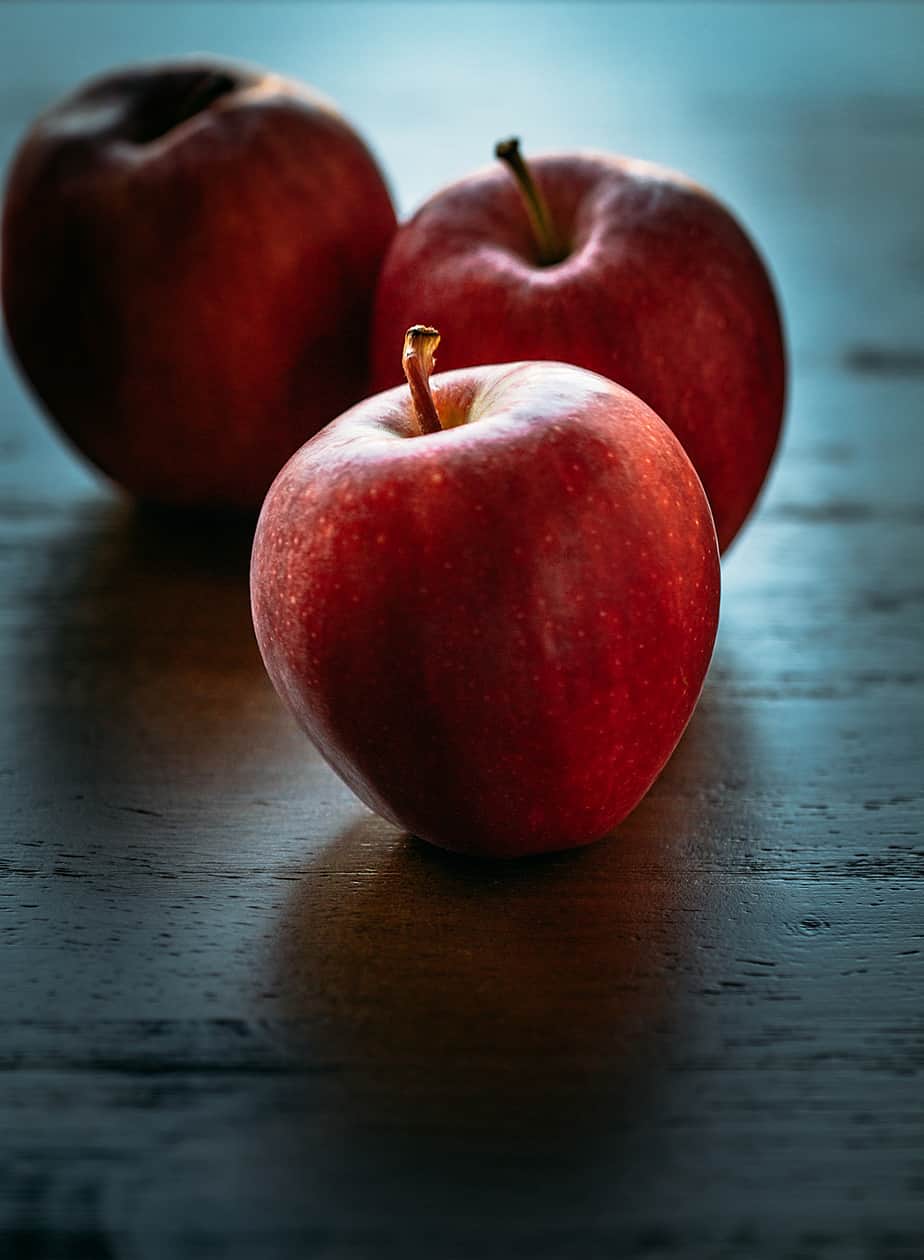 Easy, fall baking recipes with apple just seem perfect for this time of year. One in particular that hits the mark is this Apple Cinnamon Baked Oatmeal recipe using SPLENDA® Naturals Stevia Sweetener. It's a new Splenda product that offers great tasting, , no-calorie natural sweetener made with stevia extract. For more info on how the SPLENDA® Brand does naturals, visit splendanaturals.com. This apple cinnamon baked oatmeal recipe is very healthy and delicious. My husband tasted it and thought it could pass for a tasty dessert, almost like a bread pudding. He was thrilled to see the list of healthy ingredients (most of which you can grab right from your pantry). You can use almost any type of apple of your choice for this baking recipe, such as honey crisp, granny smith, braeburn, melrose, golden delicious or gala. For this recipe I used gala apples, the only apple that is available in my kitchen that day! 🙂 The result, is on-point. Since Gala apple is naturally sweet, I can use less sugar and the crispness helps it retain its shape throughout baking.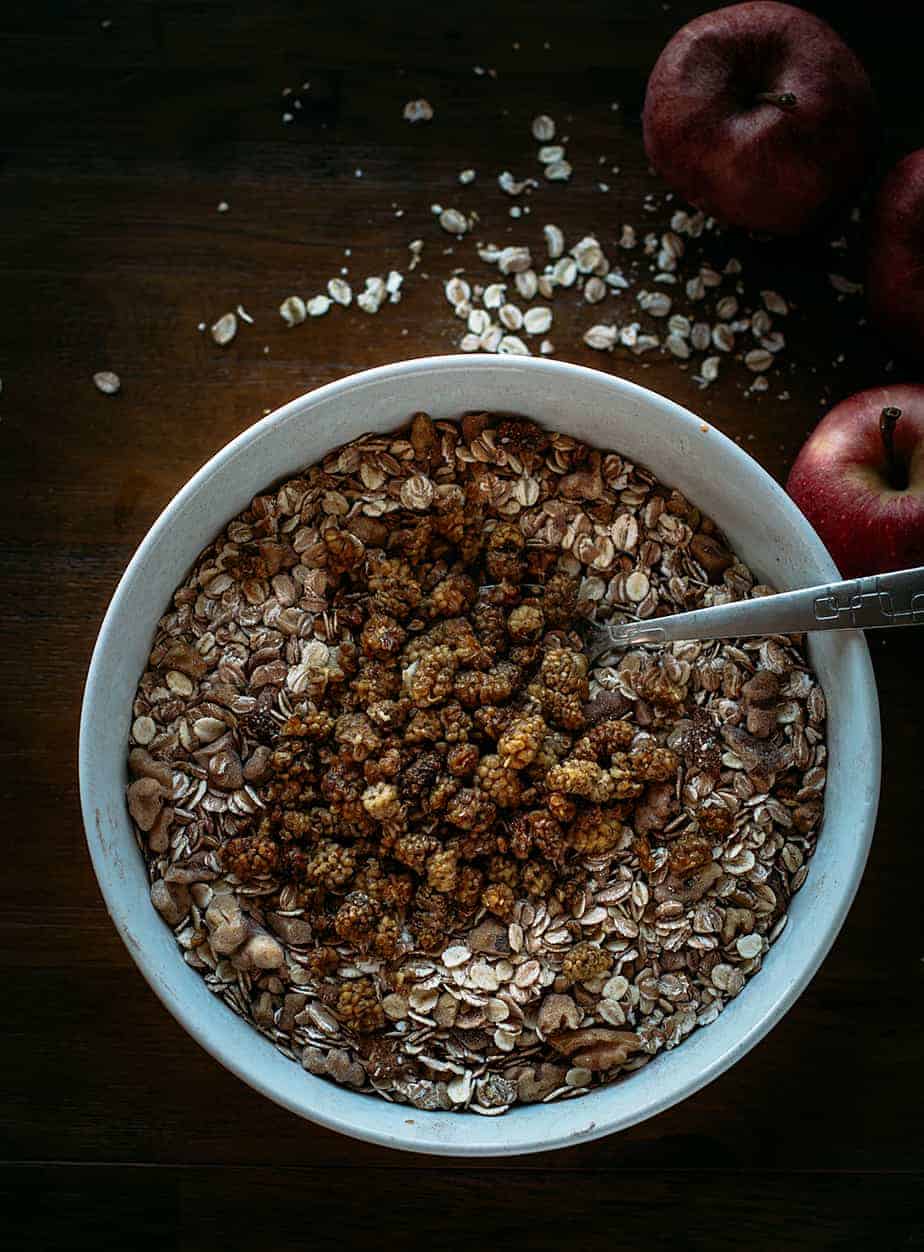 For this Apple Cinnamon Baked Oatmeal recipe, I only added 8 packets of SPLENDA® Naturals Stevia Sweetener. Of course you can adjust the measurement according to your liking. I also swapped the regular milk with non dairy milk (Coconut Milk or Almond Milk). Please note : Use Coconut Milk beverage and not the one for cooking.
Other ingredients for this baked oatmeal recipe :
1. Chia seeds to boost the fiber content, chia seeds are rich in omega 3 and fatty acids.
2. Coconut Oil to replace butter (a healthier blend of fatty acids)
3. Dried Mulberry (great source of protein, vitamin C and K, fiber, and iron).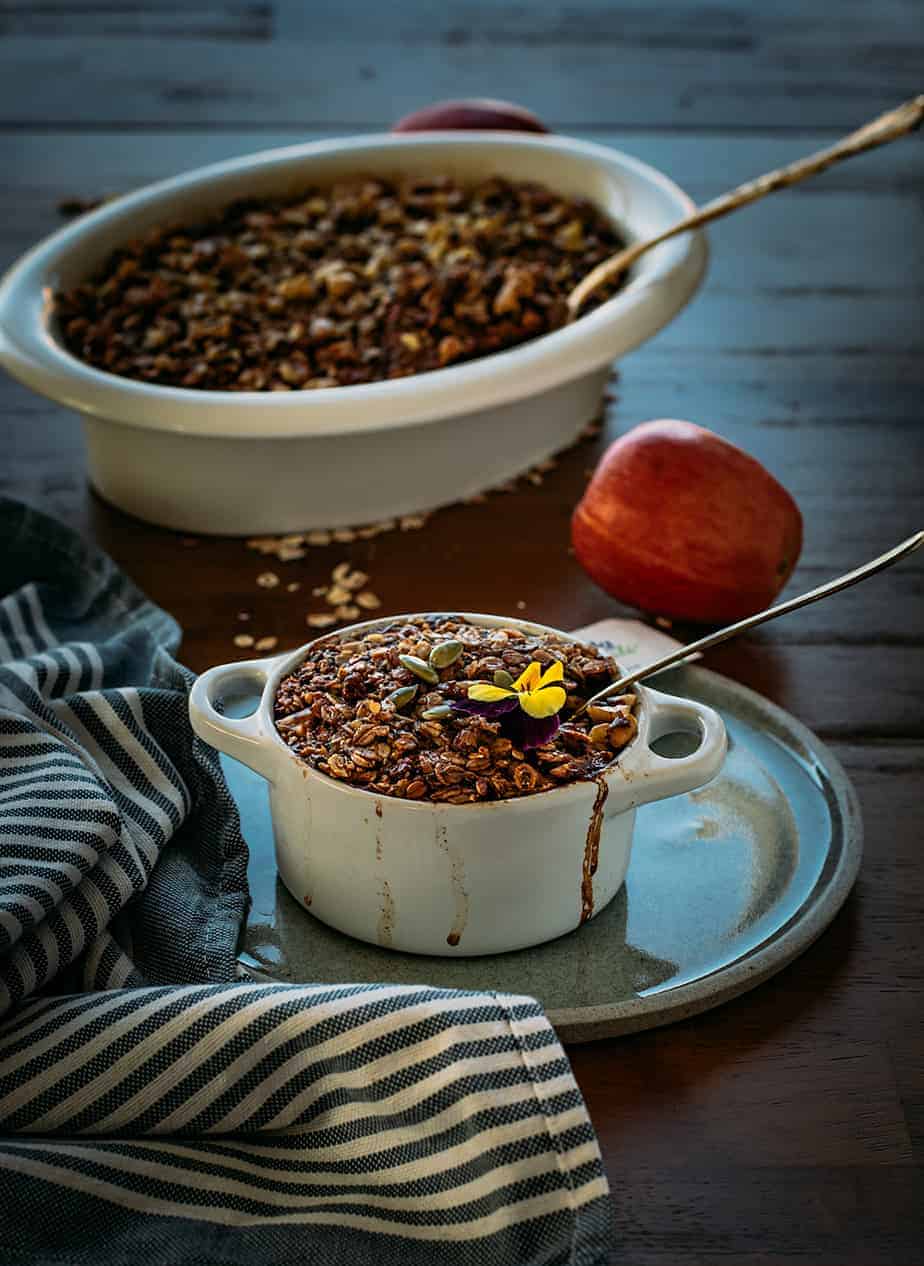 With the holiday seasons upon us, it is possible to save some calories with SPLENDA® Naturals Stevia Sweetener. Splenda® Naturals gets its unique sweetness from Reb D, one of the tastiest extracts from the stevia leaf which results in its great, sweet taste. You can still enjoy your favorite holiday meals without worrying about calories, carbs and taste!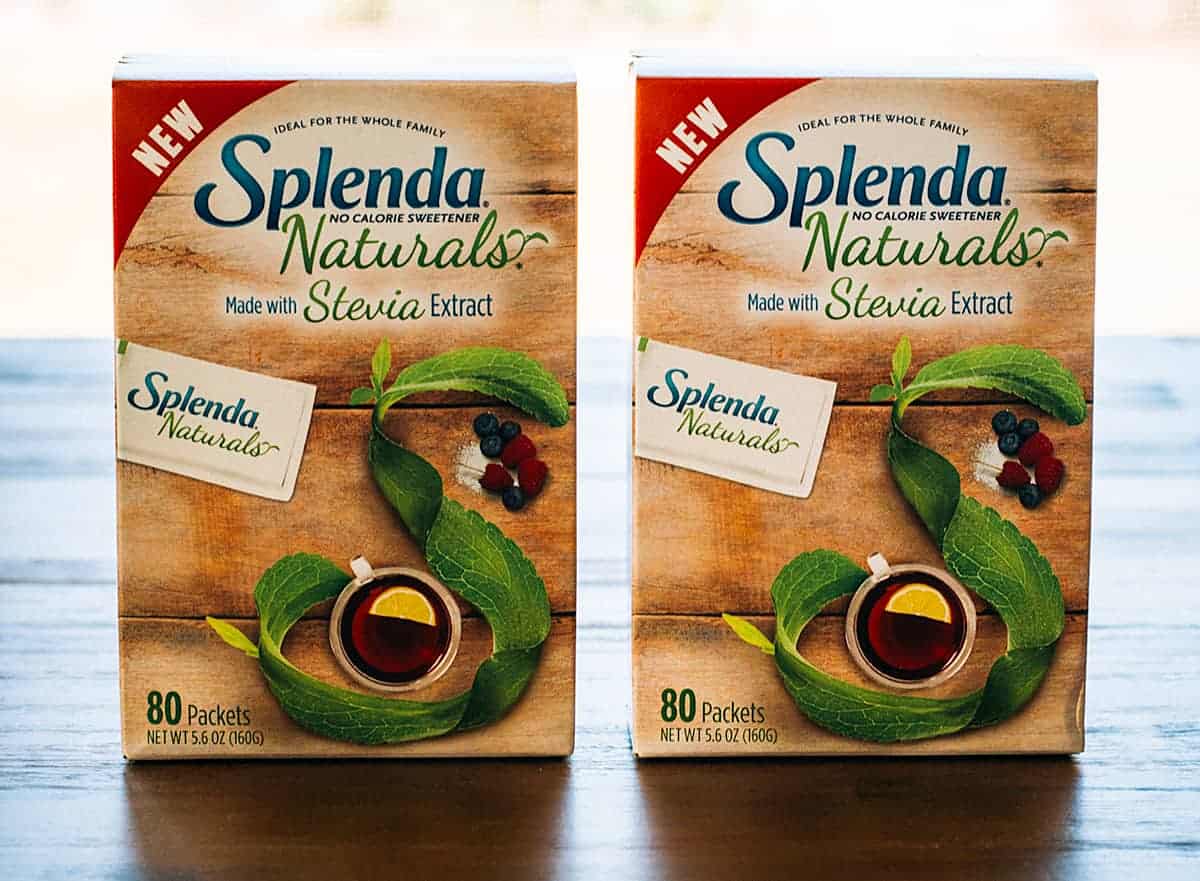 Stay happy and healthy. Think Sugar, Say SPLENDA®, Use SPLENDA®. So here's my Easy Apple Cinnamon Baked Oatmeal recipe .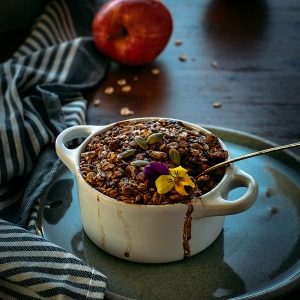 Apple Cinnamon Baked Oatmeal
Ingredients
3

cups

of your choice of apple

,

cut up into chunks

2

cups

old fashioned rolled oats

,

do not use any Instant / Quick ready oats

2

teaspoons

cinnamon powder

1

teaspoon

baking powder

½

cup

dried mulberry or raisins

¼

cup

chia seeds

1

cup

walnuts

,

chopped

½

teaspoon

salt

8 - 10

cup

sachets Splenda sweetener . Twenty-four packets of SPLENDA® Naturals Stevia Sweetener provide the sweetness of one of sugar.

,

you can use more according to your liking

1

teaspoon

vanilla extract

2

eggs

2

cups

coconut milk beverage . Please note : Use Coconut Milk beverage and not the one for cooking.

,

you can use dairy or non dairy

4

tablespoons

melted coconut oil or butter
Instructions
Preheat the oven to 350F

In a mixing bowl, combine rolled oats, cinnamon powder, baking powder, mulberry, chia seeds, ½ cup walnuts, salt, and Splenda sweetener

In a another mixing bowl, whisk together eggs, vanilla extract, coconut milk beverage and melted coconut oil until well blended. Slowly pour the liquid into the rolled oats mixture.

Place and arrange apple chuncks in the bottom part of casserole dish

Pour the rolled oats mixture on top and sprinkle with the remaining walnuts

Bake uncovered 40 to 45 minutes or until most liquid is absorbed