This post is sponsored by Discover Boating but the content and opinions expressed here are my own.
Last year we had a great experience on a deep sea fishing trip off of Dana Point, which is about an hour north of our home city of San Diego. We were ready for another boating adventure and thought this time we'd see some of the coastlines closer to our home city of San Diego. The last adventure was chartered so this time my husband wanted to us to take a boat out ourselves. We gladly partnered with Discover Boating again, which proved to be an outstanding resource for our needs as a beginner boating family.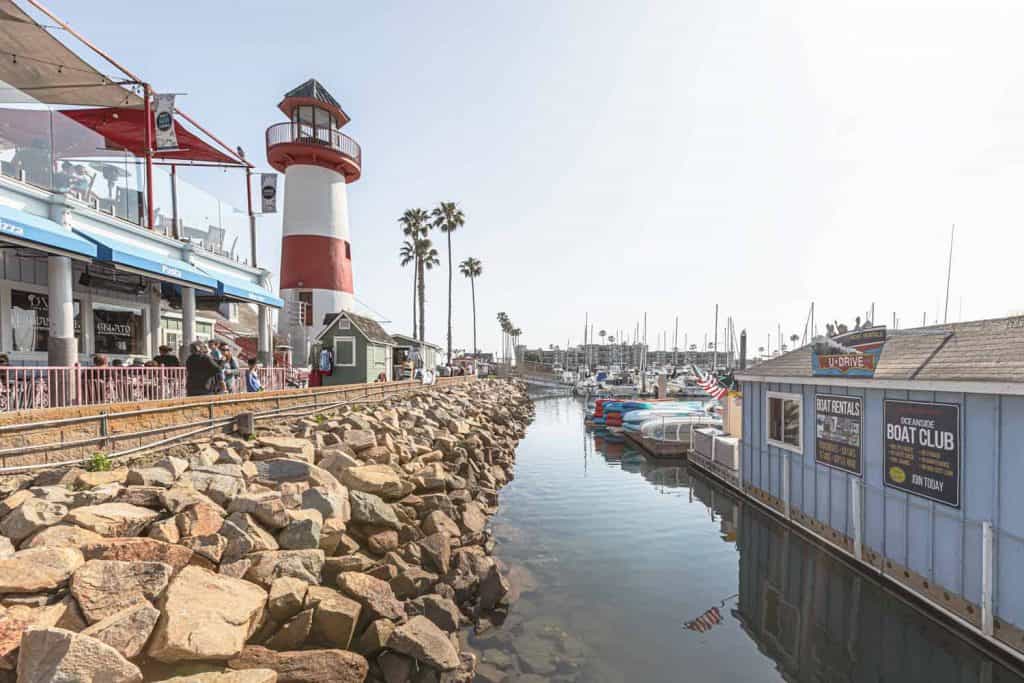 Where to Go Boating in San Diego:
Although we knew we wanted to set sail near our home, the big question was which part of San Diego to go boating. We started by looking at the different boat rentals in San Diego on www.DiscoverBoating.com. I like that it shows a map of the city with links to the rentals where we could then compare the types of boats, pricing and more. San Diego has a famous coastline, gorgeous bays, harbors, reservoirs, and lakes. Needless to say, there were a lot of areas to choose from! For fishing, jet skis, and paddle boats there are some fun options that are inland, but this weekend we were yearning to be on the coast. Since we're beginners we narrowed it down to the different harbors and bays as the water would be calmer than Ocean.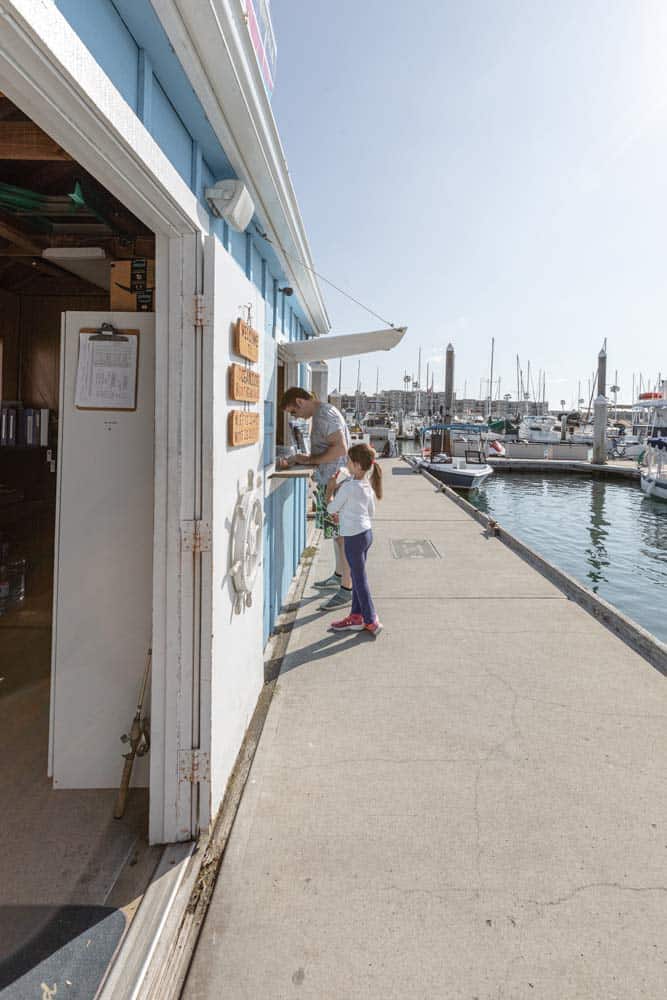 Oceanside – A Hidden Jewel and Boating Paradise
Oceanside is an up and coming city in North County. It's always been a place we've enjoyed visiting for its beaches and great restaurants (we grabbed Jamaican food this day). Over the last few years, there's been a lot of development there building up the main downtown area. The Oceanside Harbor is beautiful, with a choice selection of restaurants, lighthouses and beautiful boats both docked and constantly setting sail from the harbor. Many people know about the Sea Lions at Pier 39 in San Francisco and on our beaches here in La Jolla. Oceanside also has them swimming around in the harbor (which my kids loved seeing) and nestled up on a couple of docks.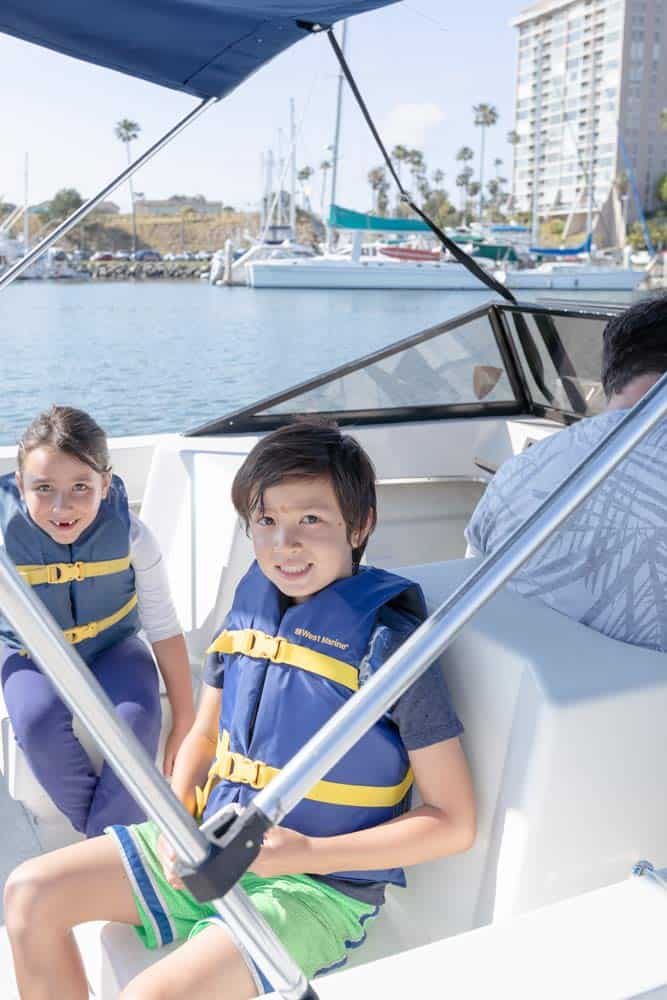 Best Boat Type for a Beginner Family
Through Discover Boating, we found Boat Rentals of America which offered a lot of different options for boats. We could book the boat and time from their website but thought it best to just go in-person so the kids could help decide on a boat. We thought they'd choose a pedal-boat or kayak but they went straight to the electric boats and power boat, which made my husband very happy! There were some different sized Surrey top electric bay cruisers that I'm planning on taking out on my next girls day out, perfect for packing a lunch and venturing around the bay at a low speed. My husband opted to go with one of the powerboats, which had a wide assortment of sizes and horsepower. We went with a lower hp option for the harbor and will graduate to a bigger hp option next time when we go out on the Pacific Ocean.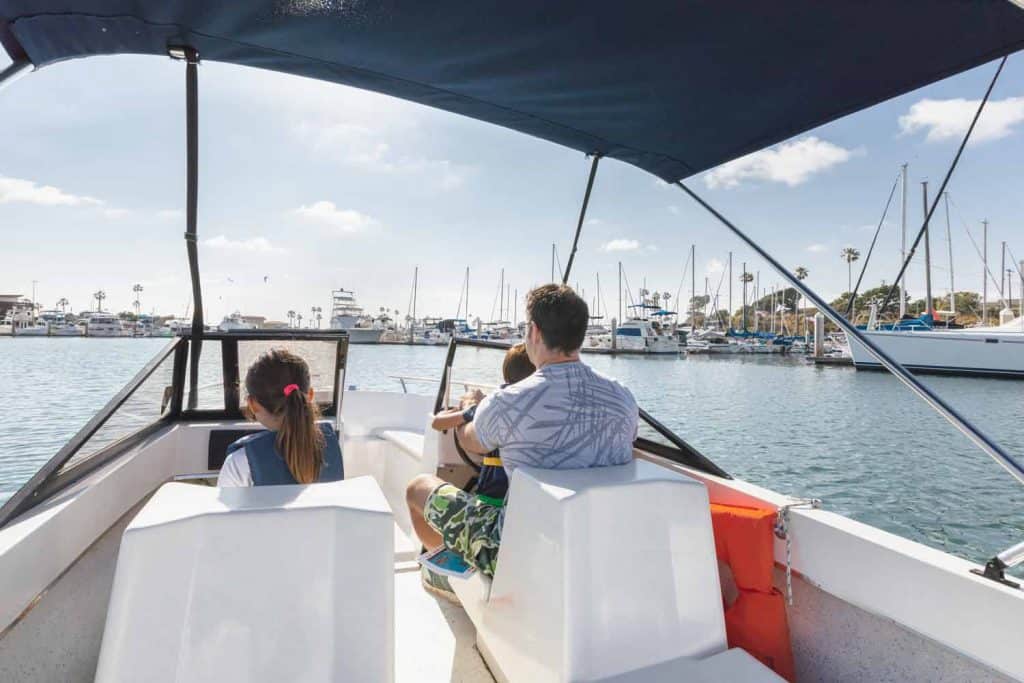 A Day Boating Meant No Screen Time!
We had one of those days that I'll honestly remember for years to come. We're spoiled with great weather in San Diego but this day was especially nice with just enough sun peeking through and a cool ocean breeze. My kids had huge grins as they pointed out the different boats to race, helped navigate and even help my husband steer a bit when no other boats were around. Based on a Discover Boating Survey by Wakefield Research, 84% of parents think their kids would be more likely to unplug on a boat trip versus a road trip. I saw this first-hand and was thrilled, there was no mention of anything but those things out on the water. Based on the same survey, 72% of Americans feel healthier after spending time on the water. We didn't even do the pedal boat, kayak or paddle boards and I still had an invigorating feeling. There's just something special about being out on the water, I guess.
We saw plenty of other people out fishing, standup paddle boarding, jet skiing and sailing around. There's a nice comradery with friendly waves back-and-forth between all of the boaters on the water. I saw quite a few people just hanging out on their docked boats for the day, too. It's an amazing setting with unbeatable views, so why not!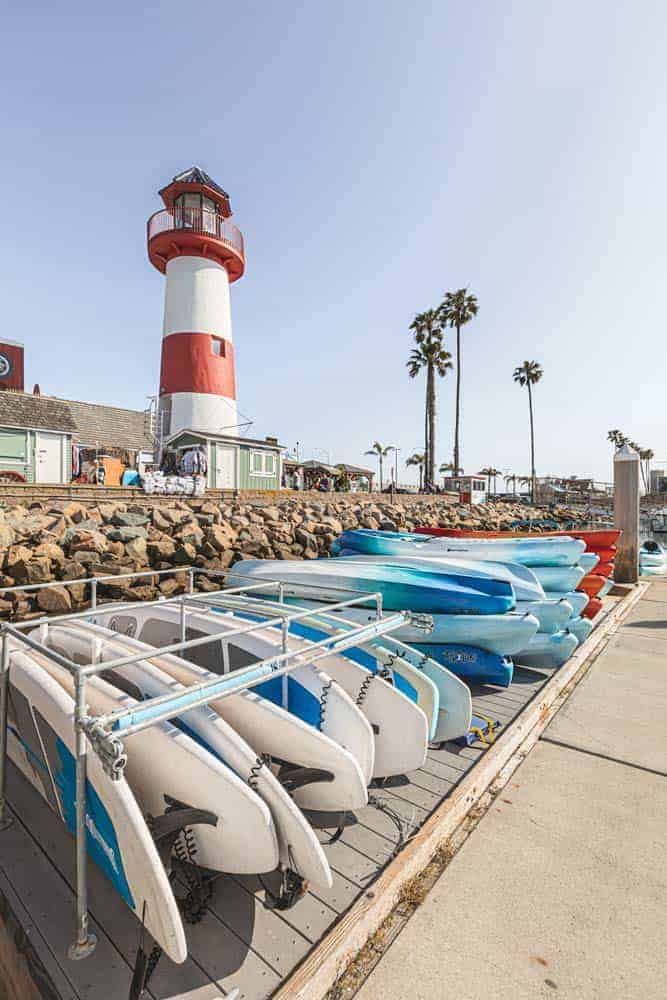 When to Buy your Own Boat
Based on the type of boat you like, buying a boat can be a big decision. It's good to have resources out there like a Boat Finder Tool to showcase the types of boats that fit each lifestyle, and a Boat Loan Calculator that brings in the different expenses involved. We're not yet at the stage of purchasing a boat as we're still having fun trying the different types out, but if we could have more days like this one owning a boat would be an absolute dream.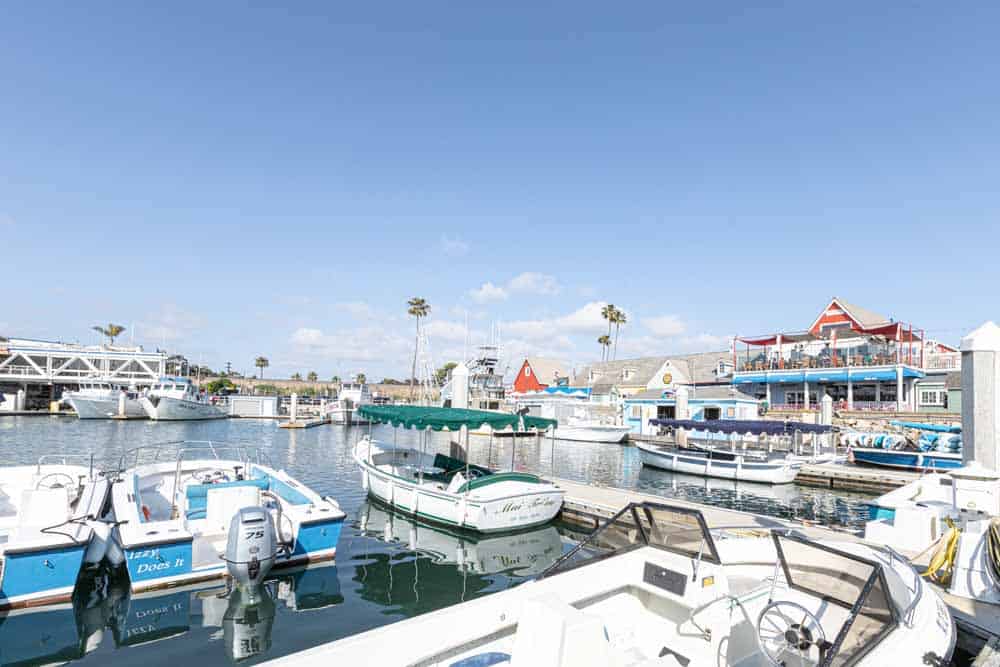 Know Your Boating Safety

On a final note, I thought it'd be important to mention When checking out our boat we got nice safety tips for the kids, all the ins-and-outs of the boat and a crash course on navigating the harbor. I wouldn't have it any other way, feeling at ease was a huge part of me being able to relax and have fun. There are Youth Boating Programs that I'm thinking about getting my kids involved in so they can gain confidence in boating at a young age and especially know all of the safety precautions like the back of their hand.