This nutritious morning meal is quick to prepare. Breakfast egg with Mixed Green Salad, fresh blackberries and lemon salad dressing. Enjoy them at home or on the go.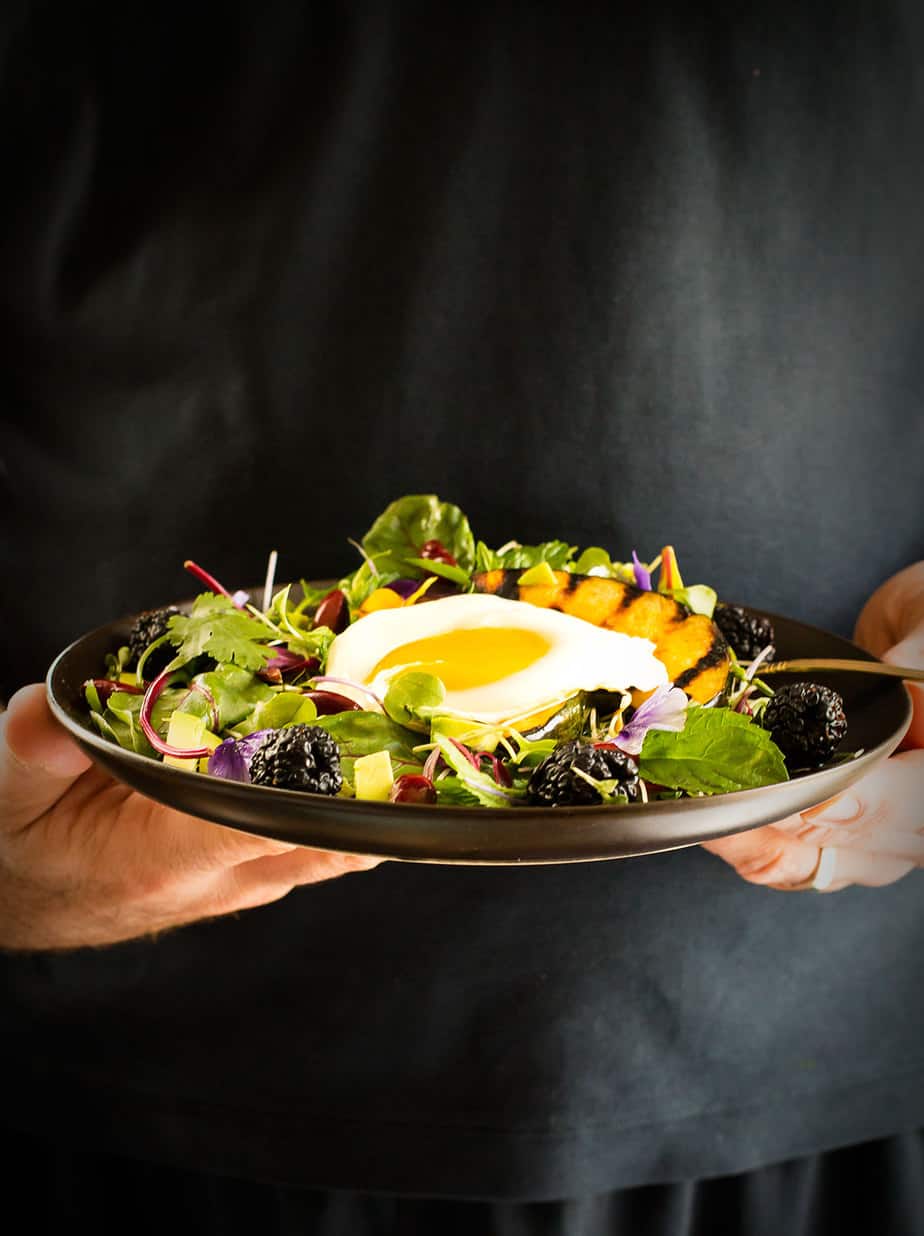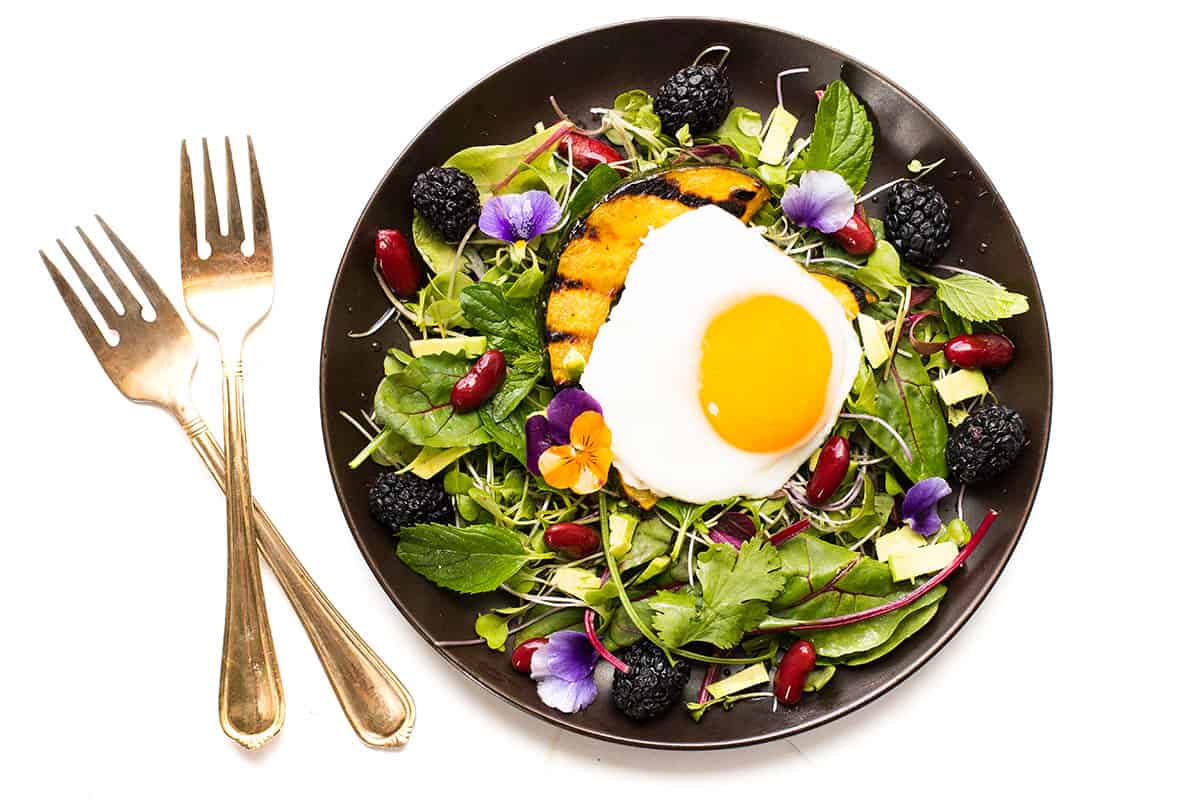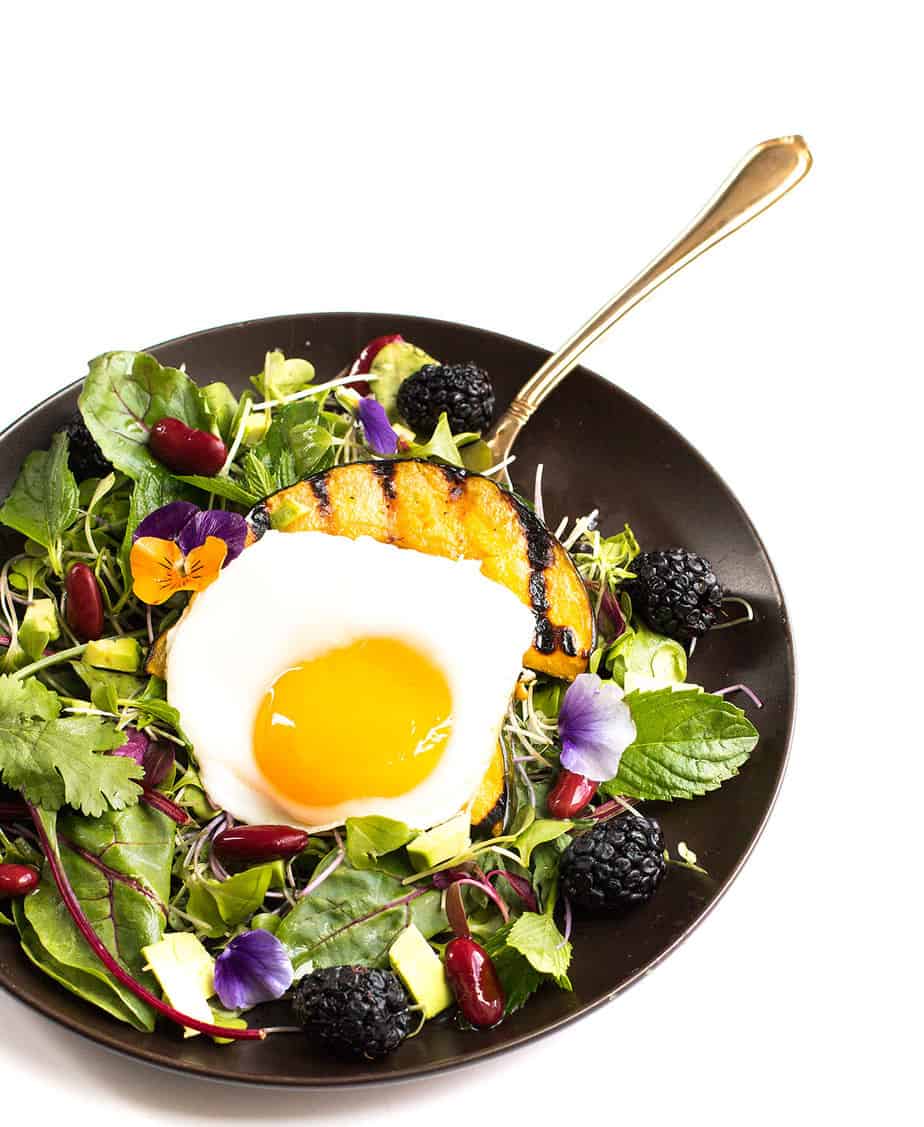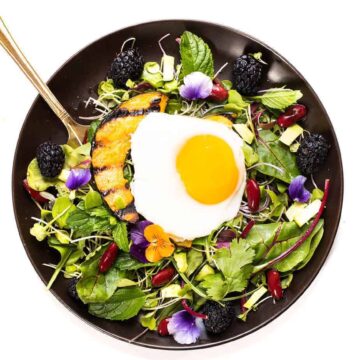 Breakfast egg with Mixed Green Salad
Ingredients
Salad Ingredients:

2

cups

Microgreens

1

cup

Baby Red Chard

1

cup

Cilantro

1

cup

Canned Red Beans

,

quickly wash to remove salt residue

1

cup

Fresh Blackberries or any berries of your choice

1

whole medium Acorn Squash

,

sliced

1

tablespoon

Olive Oil

⅓

teaspoon

of Salt

A pinch of ground Black Pepper

½

teaspoon

Lemon Zest

teaspoon

Note : You may also use ½ ground lemon pepper . Product recommendation : Ground Lemon Pepper from Trader's Joe.

,

no salt and no sugar

2

fresh eggs

Lemon Salad Dressing Ingredients:

½

teaspoon

grated Lemon Zest

2

tablespoons

fresh squeezed Lemon Juice

1

teaspoon

Honey

½

teaspoon

Dijon Mustard

¼

teaspoon

Sea Salt

4

tablespoons

Olive Oil

A pinch of ground Black Pepper to taste
Instructions
In a mixing bowl, place sliced acorn squash and rub with salt, black pepper, lemon zest and olive oil.

Preheat the grill to medium high then place the squash on the grill. Cook the squash until it softens and shows slightly darker color..

To cook a sunny side up egg : Crack the egg into a small bowl, and in a nonstick skillet set over medium-low heat, spray skillet with olive oil cooking spray and gently pour in the egg.

Cook until the white is opaque and the yolk has set for about 1-2 minutes.

For salad dressing : In a small bowl, whisk all salad dressing ingredients until well blended and dissolved.

On a salad plate, arrange and mix micro greens, baby red chard, cilantro, red beans, blueberries, acorn squash and sunny side up egg. Drizzle with salad dressing.