About 10 years ago, I felt a lump on my left breast. I was 25 years old with no history of breast cancer in my family. I was out of job due to relocating to another state and had no health insurance to cover my medical expenses. I also didn't have much money in my bank account. I was of course worried and my financial situation and everything else going on in my life. I went to see an OBYGN. I was scared but I knew in my heart that I need to seek medical attention. The hope that the lump wasn't cancerous was all I could think of and I needed an answer. My OBGYN also felt the lump and he referred me to a specialist. I had no other choice but to keep seeking out the final result. After a few tests, they declared that they didn't find any cancerous cells. They asked me to come back every 6 months to make sure that nothing was developing differently and that the cells still looked cancer free. I still go for regular checkups and recommend women and men do the same.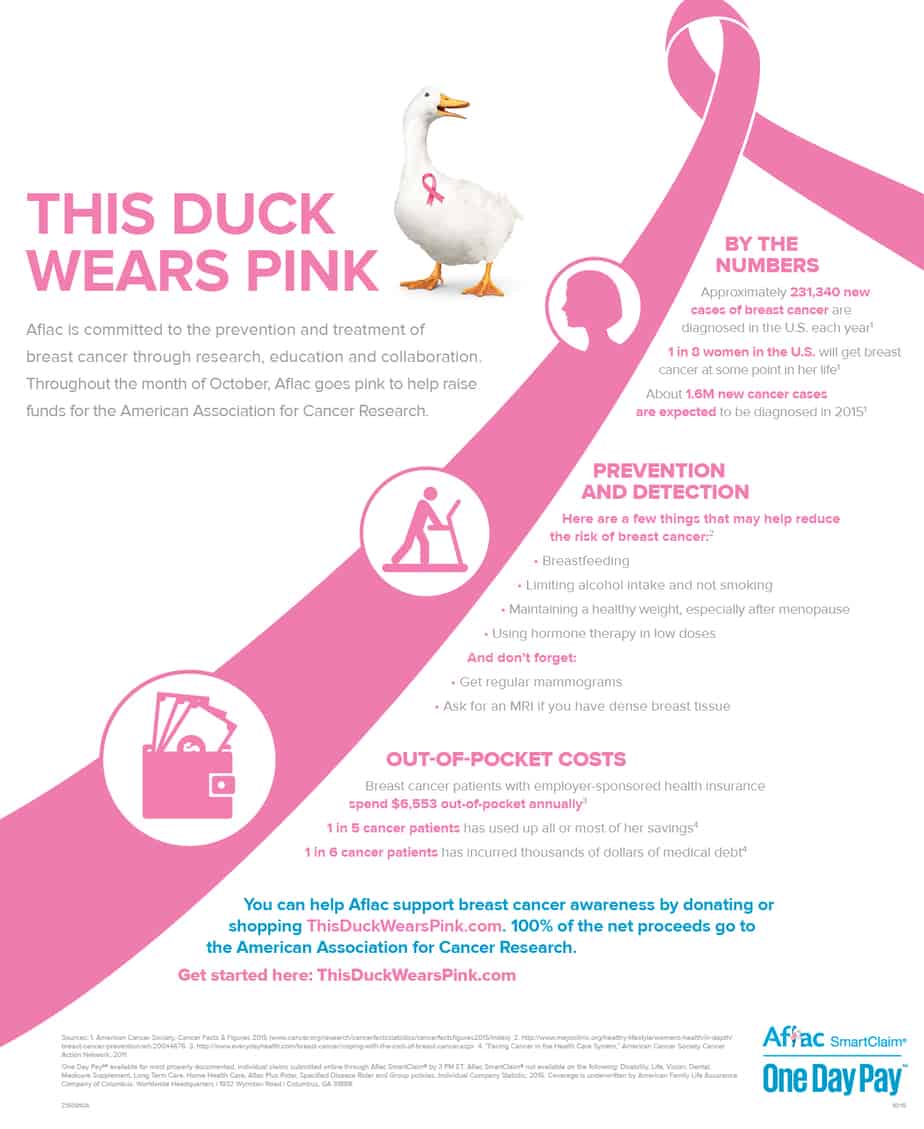 October Is Breast Cancer Awareness Month, and this is the annual campaign to increase awareness of the disease. About 1 in 8 women will develop invasive breast cancer, it's the second most common kind of cancer in women and Approximately 231,340 new cases of breast cancer are diagnosed in the U.S. each year. Those are some serious statistics. The great news is that millions of women are surviving breast cancer. It is so necessary to get those screening exams and early detection. Breast cancer affects women of all ages, so it's recommended that women in their 20s and 30s get regular clinical breast exams, while women 40 and older have regular mammograms. There are also breast self exams (BSEs) that we should all do as well.
In addition to regular exams, it is important to know about your insurance provider's policies. There is no better time than right now as most U.S. companies have open enrollment in the fall months. There are cancer insurance policies like the one provided by Aflac that can help with treatment expenses as well as transportation, and even living expenses like groceries. How great is that? One could focus their thoughts and efforts on what matters most, their health.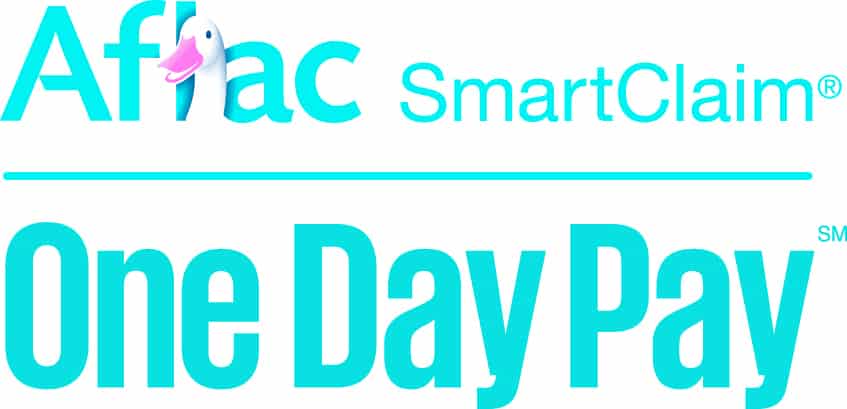 There are many other plans out there so it is so important to get as acquainted as you can with your benefit options. Some, like Aflac's cash benefits will help with the out-of-pocket costs tied to expensive cancer treatments (note: breast cancer patients with breast cancer patients with employer-sponsored health insurance spend $6,553 out-of-pocket).
I love that Aflac is a true ally to women with their offerings in this area, and also that they have a partnership with the American Association for Cancer Research Foundation. The best and brightest scientists are working hard to find a cure and I appreciate companies like Aflac that give their much needed support.
Check out This Duck Wears Pink website for more information about Aflac's partnership with the American Association for Cancer Research Foundation
I was selected for this opportunity as a member of Clever Girls and the content and opinions expressed here are all my own.