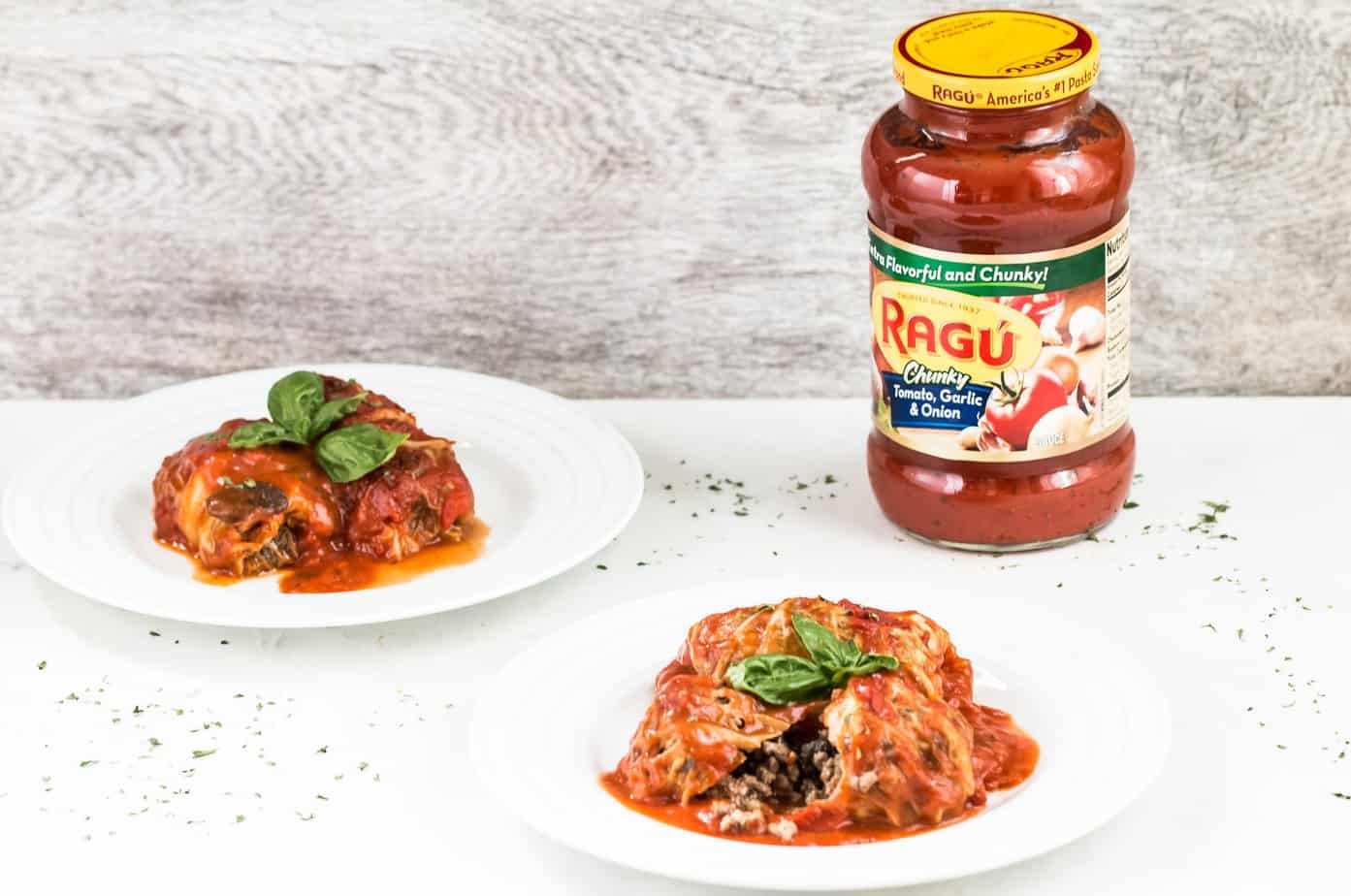 Cabbage Rolls with Beef and Mushroom - Ragu Traditions
Today's post is sponsored by Ragu, by my family's love for their pasta sauce is all my our own!"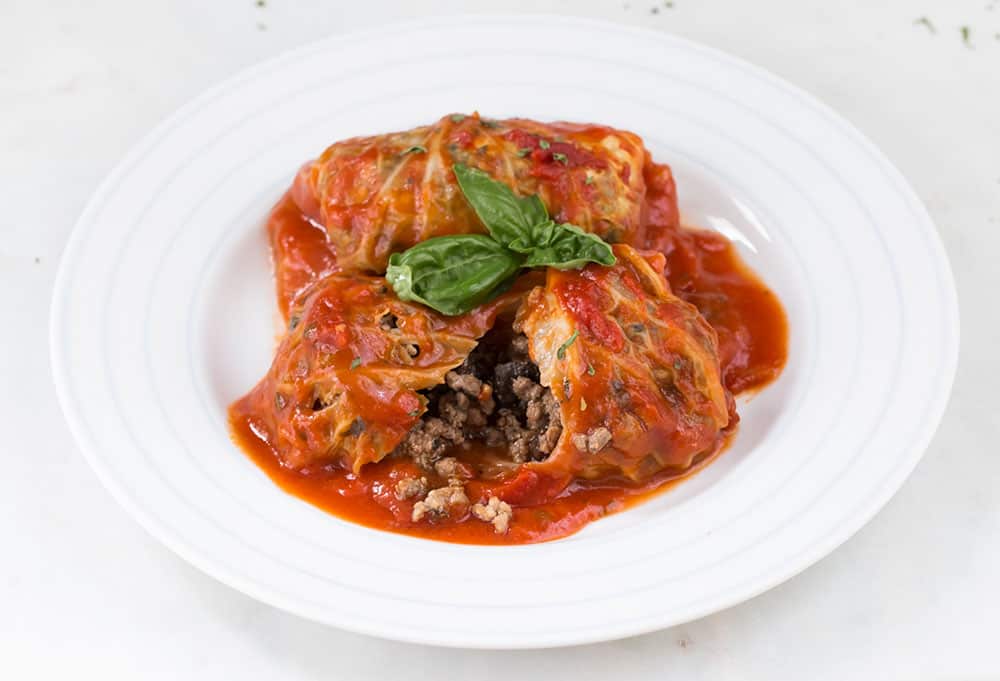 Relationships with in-laws seem to be an endless source of jokes in the comedy world and often bring the rolling of eyes as a first reaction from the average person. They can criticize your way of doing things or overstay their welcome, but at the end of the day they are family and there are usually many great life lessons that can be learned from them. I am fortunate that my mother-in-law has the same passion for cooking as me. Her dad was a baker and she learned some great lessons about cooking from him that I hope to glean as best I can. She also had a fearlessness to explore foods from different cultures and countries, and give her best effort to try something out of a cookbook even though she may have never even seen or tasted the dish before. She loved The Joy of Cooking and other famous cookbooks that I still see referenced today.
While her family has no roots in Italy, Italian cuisine has always been one of her passions and it reflects wonderfully in the many Italian dishes she prepares. Her favorite is rigatoni, but chicken parmesan and lasagna with meat sauce are close behind. I know that no matter which Italian meal she prepares, I will hopefully get to enjoy it with family (and maybe some extended family too), and that the dinner will be an event that will last for at least two hours (maybe four hours, depending on how the wine is flowing that night!). Every time I can count on walking away from the table feeling very full and having a huge smile on my face. We have made this tradition around big Italian meals and I think it is a good reflection of the family experiences that I want to have; sitting around a table and talking about anything and everything, getting to know everyone better and not worrying about work, what time it is or anything else going on in the world. I strive to carry on these traditions and pass them onto my kids. The recipes are amazing and I'm trying my best to take mental record of each step my mother-in-law takes in prepping her meals, but the experiences and values she holds on family are what I hope to uphold and pass down to my kids more than anything else. I want to have these same family gatherings whether eating Italian food or any other type of cuisine.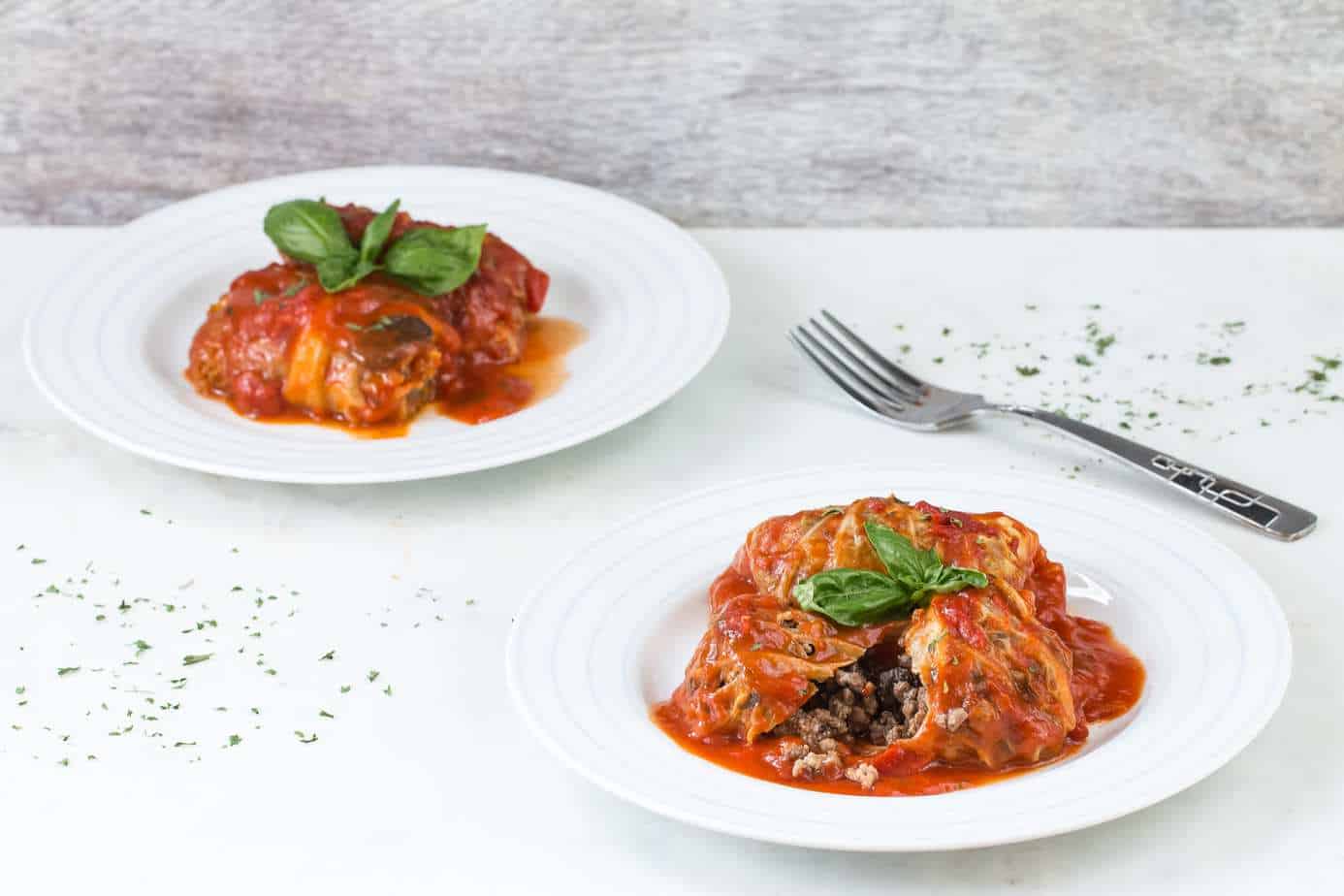 On that note, cabbage rolls are a delicious food that can be traced to different parts of the Middle East, Eastern Europe and other places like Western Asia. I really enjoy the below recipe as it brings in some Italian flavors to an ingredient that is more commonly used in other cuisines, cabbage. Ragu has a nice consistency and just the right level of sweetness, which pairs incredibly well with the meat (obviously) but also the cabbage. I think this dish will be popular and can work as either an entrée or an appetizer. Enjoy and please share any feedback on the recipe and also any family traditions in the kitchen that you have, I'm always looking to add more!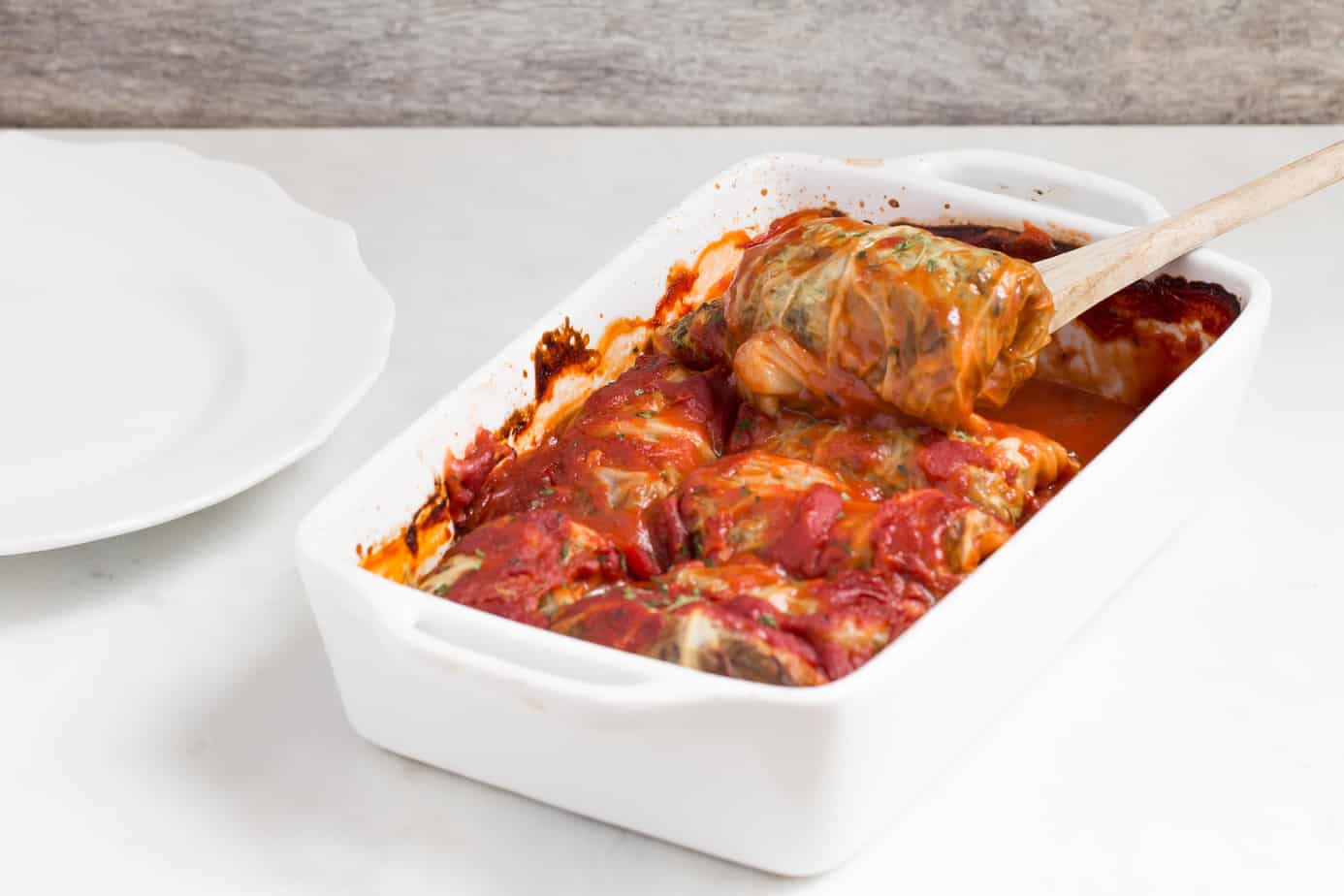 📖 Recipe
Cabbage Roll with Beef and Mushroom
Ingredients
1

Whole Cabbage

1

Lb

of Ground Beef

1

Lb

of Ground Chicken or Pork

½

Lb

of Mushroom

1

small can of Condensed Tomato Soup

1

Cup

of Ragu Sauce

Salt/Pepper

2

Cloves

of Garlic

½

Tablespoon

of Smoked Paprika

2

Tablespoons

of Worcestershire Sauce

2

Teaspoons

of Butter
Instructions
Separate the cabbage leaves, remove the spines then boil in hot water for about 4 minutes

Melt butter in a large skillet over medium heat

Add garlic and cook until soft. Then add mushroom and ground meat. Stir for about 3 minutes then add Worcestershire Sauce, Smoked Paprika, Salt/Pepper. Cook and stir for another 2 minutes.

Lay the cabbage leaves flat and spoon the filling into the center of each leave. Roll each one and place them in a baking dish.

Mix condensed tomato soup and Ragu Pasta then pour on top of the cabbage rolls

Bake at 350 degrees F for about 30 - 45 minutes