This shop has been compensated by CollectiveBias, Inc. on behalf of its advertiser, ZonePerfect. #SnackandRally #CollectiveBias
With a high stress job that requires me to be on all the time, I have to do a little bit extra to break away and make sure that me and my family are on a healthy path. Since I became a mom, I feel time has gone by too quickly and often leads me to become disorganized. The hardest part to living a healthy lifestyle for me is preparing healthy meals and snacks that are tasty and easy to make.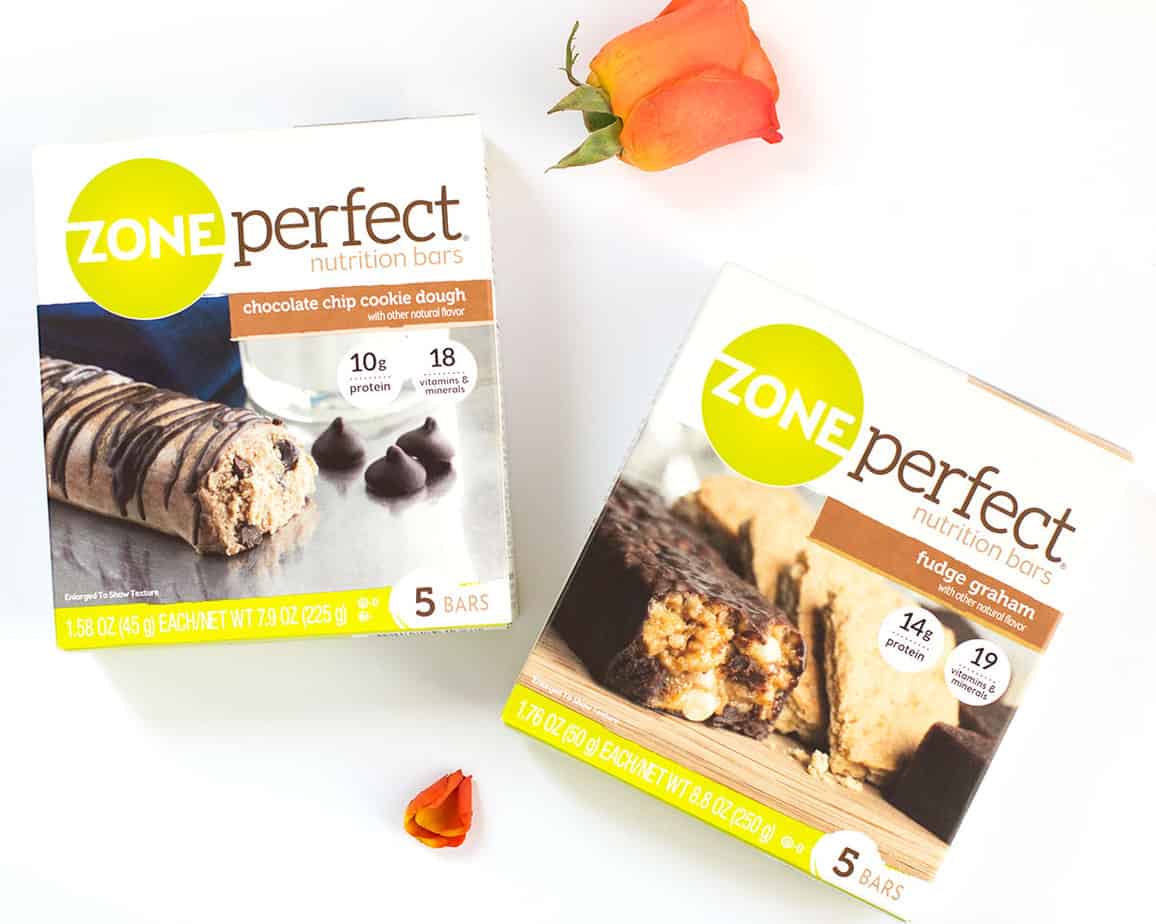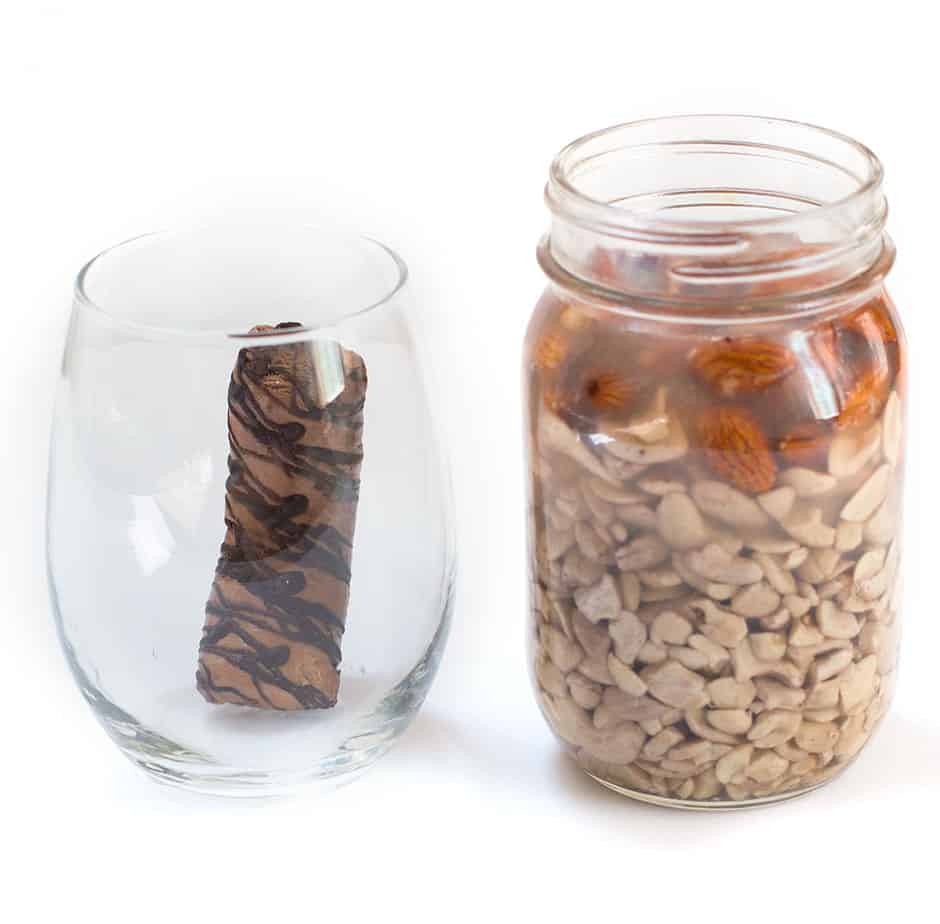 As I previously mentioned in some older blog posts, it is very important for my family to have 3 small-portion meals and 3 snacks each day. I personally enjoy snacking between meals as it keeps my energy levels high throughout the day and prevents overeating later in the day. Like many of you I'm sure I am forced to be a multitasker, and with my busy schedule I just don't have time to slow down. My life will turn upside down if I don't eat enough food or am forced to work on an empty stomach.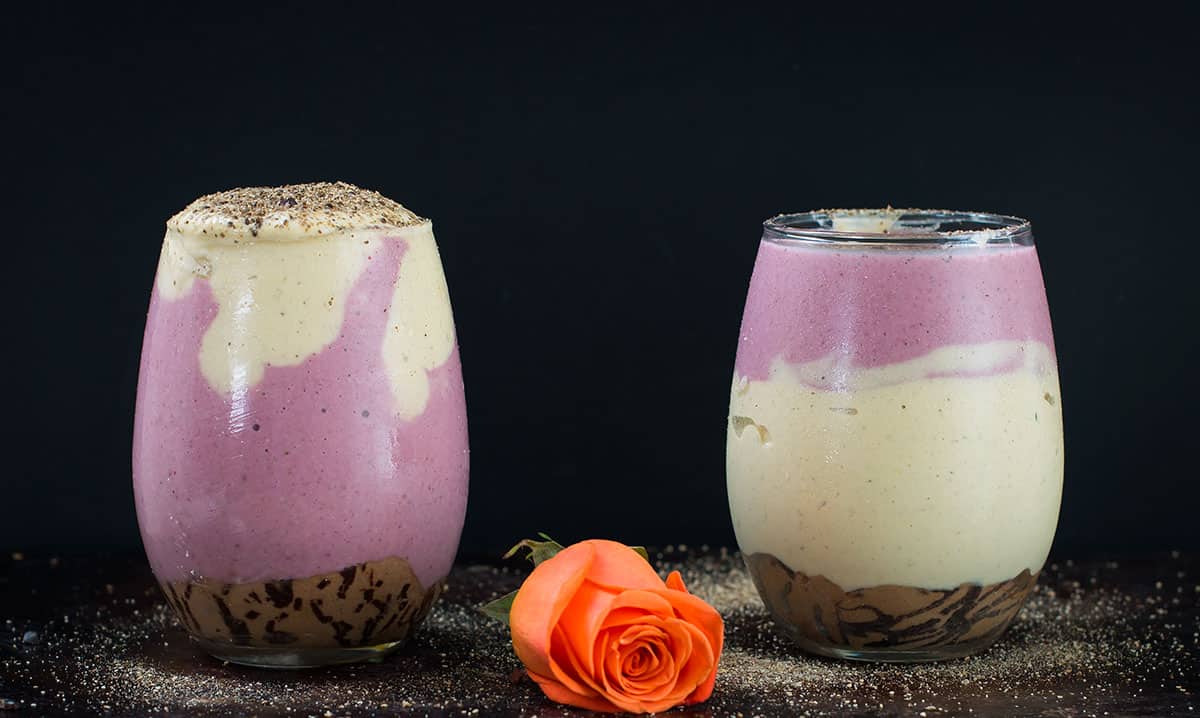 Food is always on my mind(!!) so eating right is something that I pressured myself to make a habit, and now really enjoy. I always sincerely liked foods that are high in fiber and protein. My kids and I also love eating fresh fruits as snacks but it's not-so easy to serve fresh food when on the road or practicing sports. Its very hard to take fruit in the car without getting it bruised or making a mess. One of the best solutions is to keep nutrition bars in our home and on the go. My husband has been a big fan of ZonePerfect® Nutrition Bar and keeps a stash at work. He and I both appreciate how each bar has no less than 10 grams of protein. The wide flavor variety of flavors to choose from keeps us craving ZonePerfect® Nutrition Bar over others that aren't so tasty or just have one or two flavors. They also have a good source of fiber with high quality taste and NO HFCS. It comes in a perfect snack size that is I have found first-hand is a great match for the high-energy lifestyle.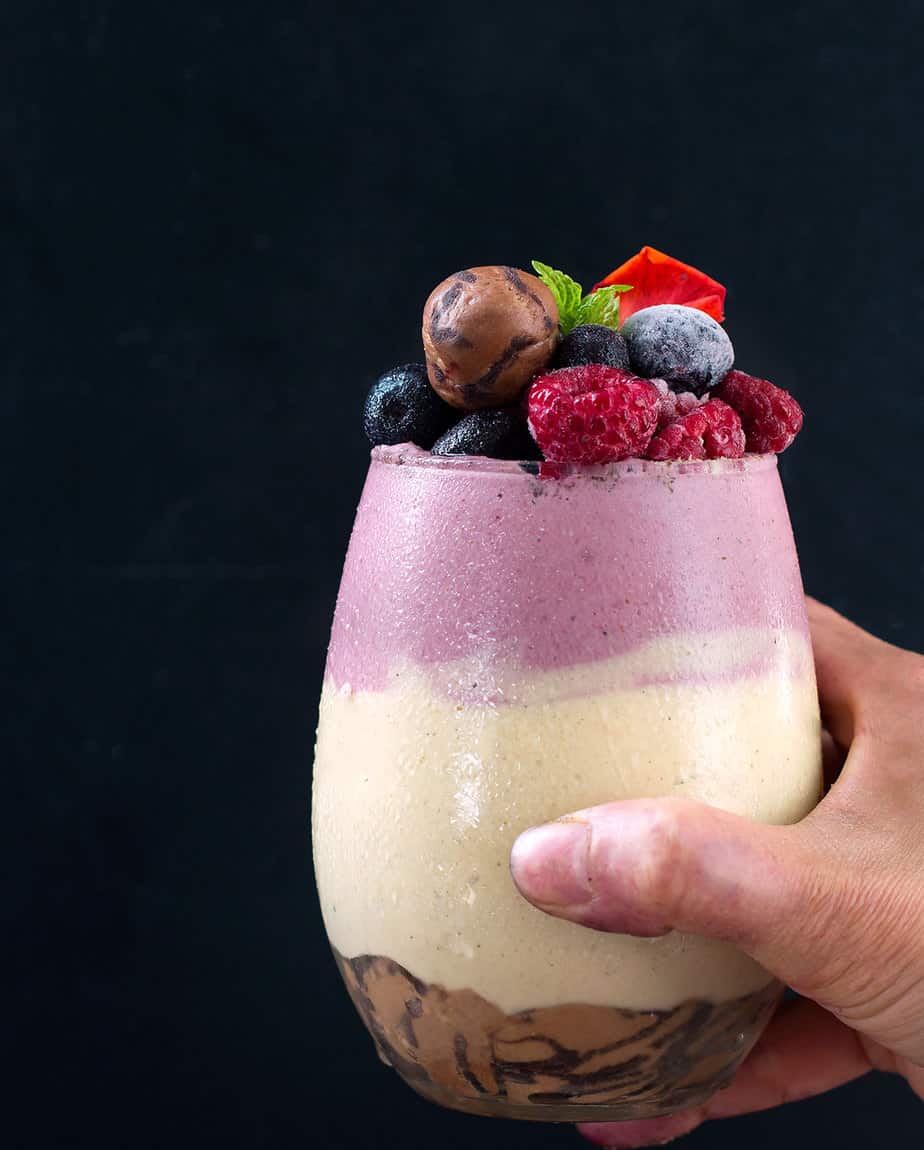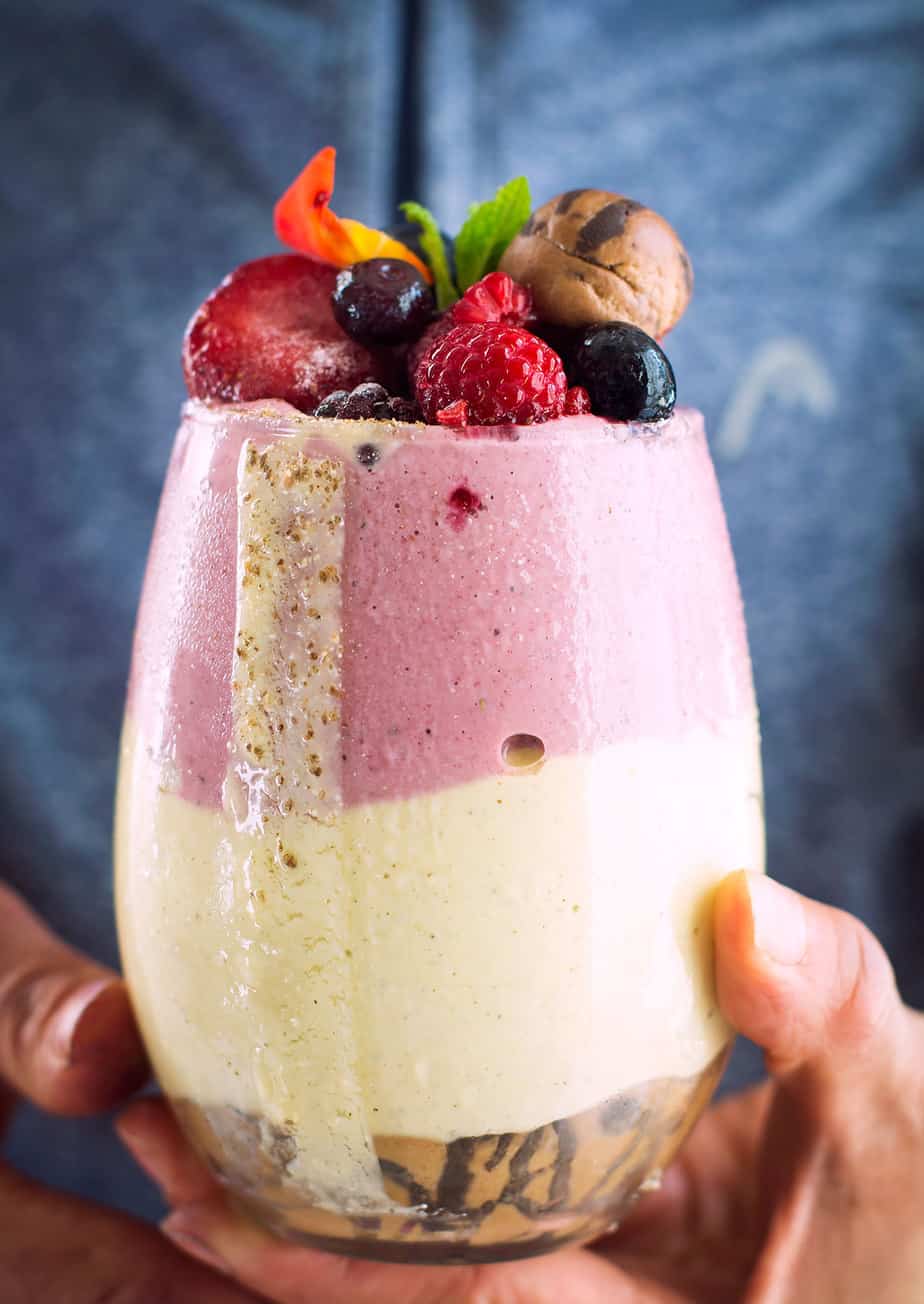 With the taste of ZonePerfect® Nutrition Bar I have found them to be a great ingredient to pep up some recipes, too. I recommend that you do the same, especially when in the kitchen and reaching for dessert-type ingredients, consider an alternative that may be a lot healthier and simultaneously bring the taste to a new level.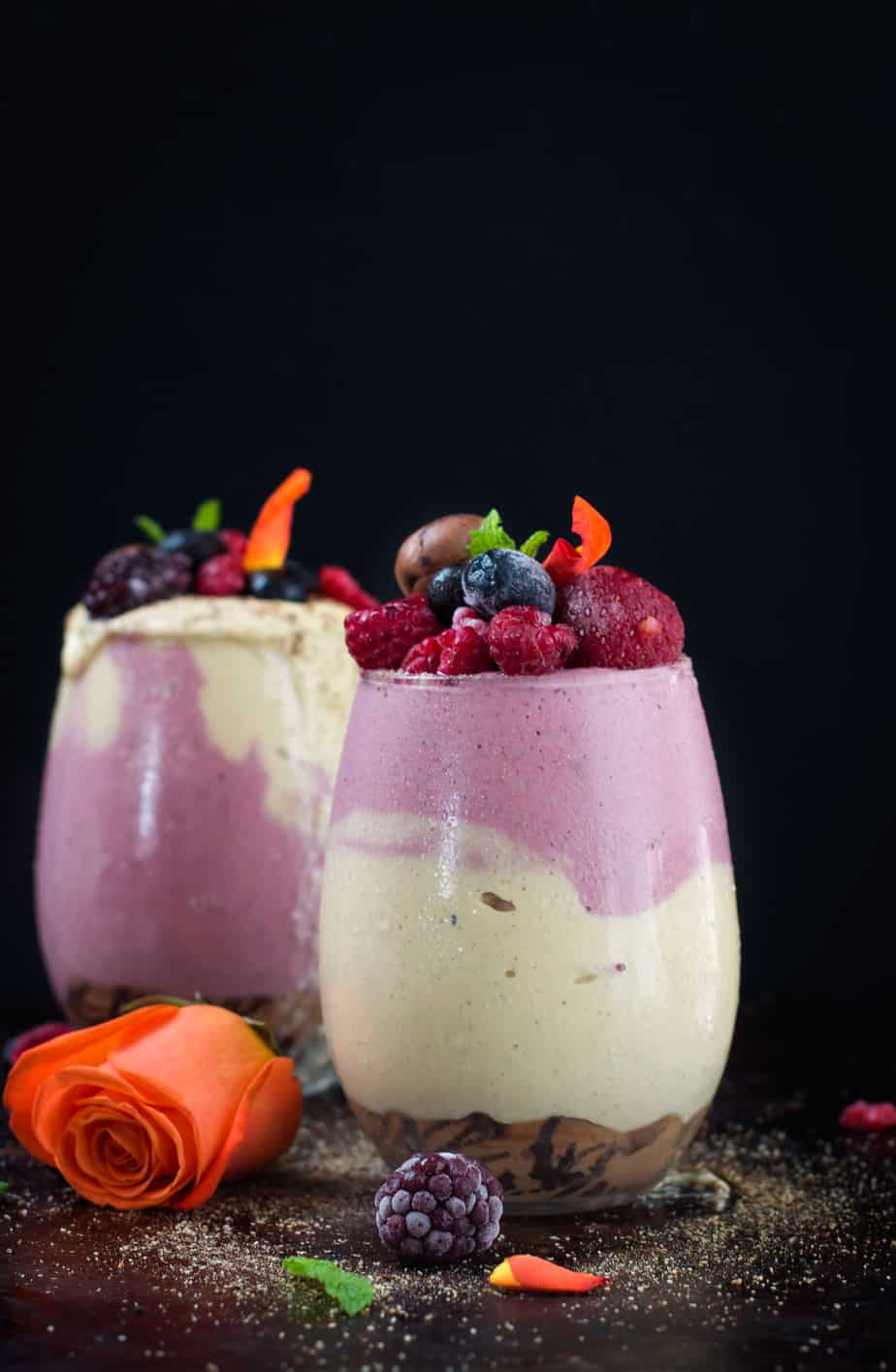 You can purchase at Walmart stores and check out the Walmart Bundle offer, Buy 2 boxes of ZonePerfect® and save up to $4!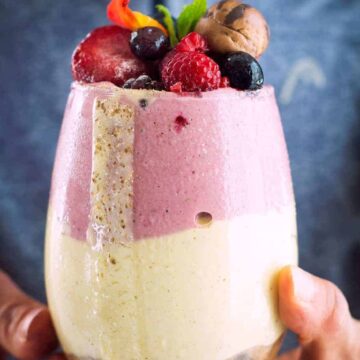 Chocolate Chip Cookie Dough Protein Smoothie
Ingredients
5

Zone Perfect Bar Chocolate Cookie Bar

For Yellow layer :

2

frozen bananas

1

cup

frozen mangos

1

cup

unsweetened almond milk

1

cup

soaked raw cashews

3

tablespoons

hemp seeds

For Red layer

1

cup

frozen cherry

1

cup

unsweetened almond milk

1

cup

soaked raw cashew

3

tablespoons

hemp seeds

½

cup

soaked raw almond

2-3

dates

,

pitted

fresh/frozen berries
Instructions
Press gently 1 (one) ZonePerfect® Chocolate Cookie Bar into the bottom part of mason jar or any wide smoothie glass.

Using a high speed blender, mix all ingredients for yellow layer and blend until smooth.

Pour the first mixture into the glass

Using a high speed blender, mix all ingredients for red layer and blend until smooth.

Create another layer on top of the yellow mixture.

You may create as many layers as you like, just be creative and make it look pretty!

Serve with your favorite toppings. For this recipe, I made a 2 inch balls out of ZonePerfect® Chocolate Cookie Bars and added frozen berries on top.