"This post was sponsored by Hawaiian Tropic as part of an Influencer Activation for Influence Central. I received complimentary products to facilitate my review."
Choosing the right sunscreen protection for the summertime outdoors can be a make or break decision that affects the rest of my day. There are the sunscreens that protect from the sun but completely clog my pores with thick, sticky cream that leaves me sweating profusely and just feeling gross! On the other end of the spectrum are the products that feel ok on my skin, but don't have a high enough SPF or just don't protect from the sun well, leaving me with dark spots or a sunburn. One product that hits the mark perfectly is New Hawaiian Tropic Silk Hydration Weightless Lotion Sunscreen SPF 30. This is my new favorite sunscreen for me and my family, and being a beachgoers living in San Diego that is saying a lot!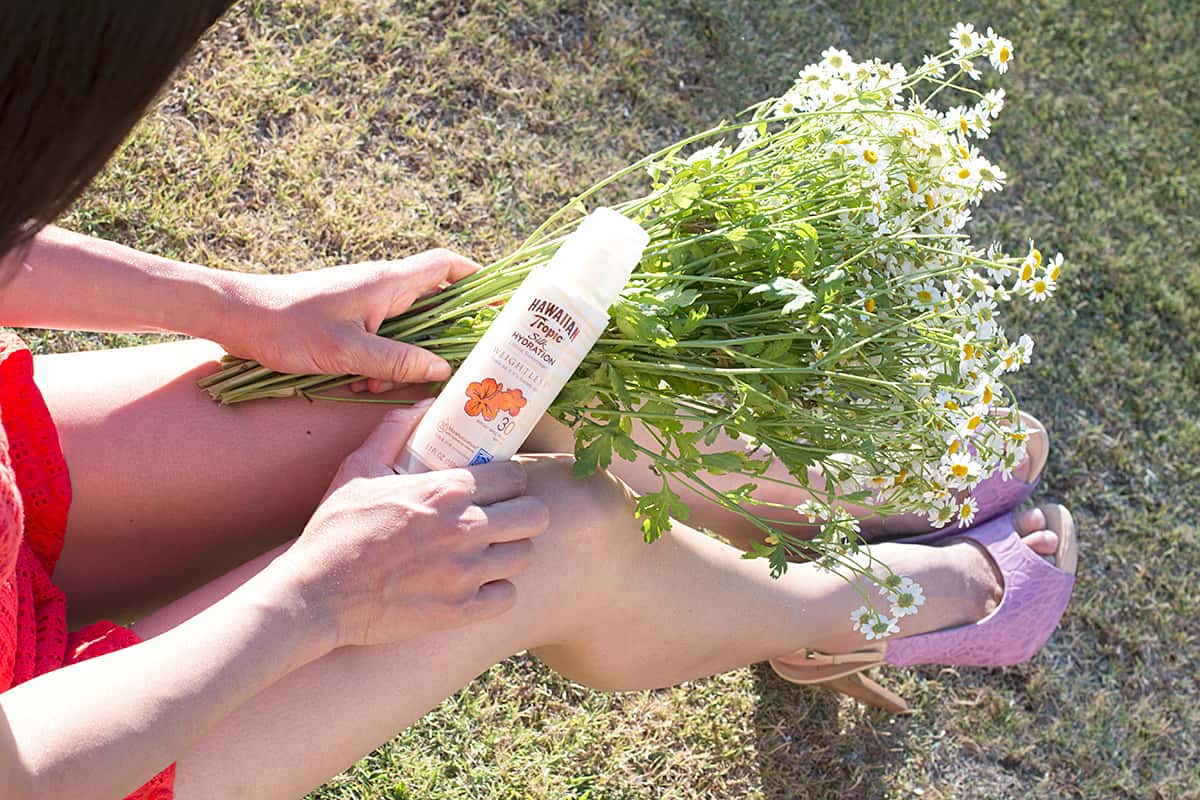 When I applied the New Hawaiian Tropic Silk Hydration Weightless Lotion Sunscreen SPF 30 I immediately noticed how nicely the product applies. I've been a big fan of the Hawaiian Tropic and their focus on the feel of their products for years. This is their best yet, it is so breathable and as the name states it really does feel weightless. It's so great to have found a product that is strong enough to take on the summer sun, and is versatile enough for the beach, the mall, a get together with friends, or whatever. I don't have to discriminate my lotion based on whether I'll be in a social situation or just laying out as New Hawaiian Tropic Silk Hydration Weightless Lotion Sunscreen SPF 30 is perfectly versatile.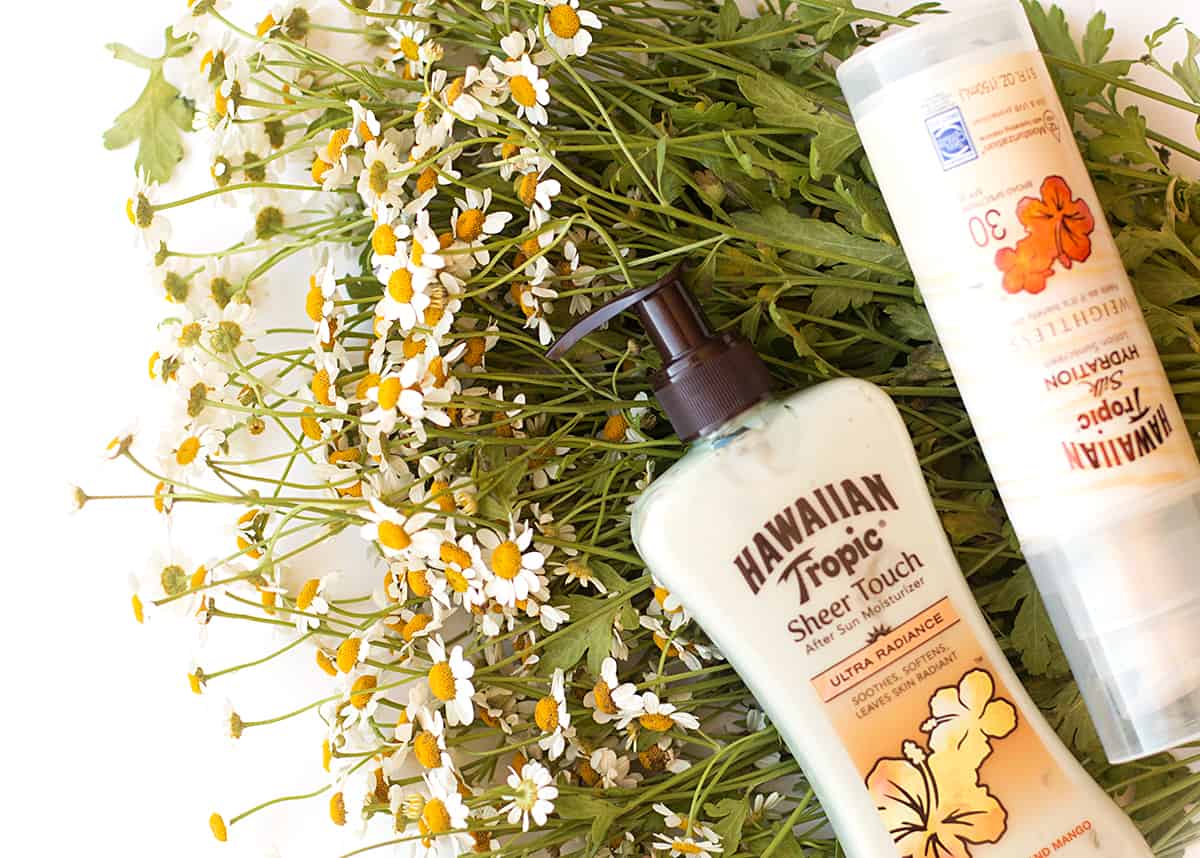 Another thing I noticed about this product is that when I reapply it I don't feel like I'm caking on another layer, it goes on smooth just like the first time. It absorbs quickly and it's like my skin is saying "thank you" each time I put it on. I am very strict about reapplying sunscreen every couple of hours so this is key. One huge plus for this product is that the smell transports you to paradise and is completely uplifting.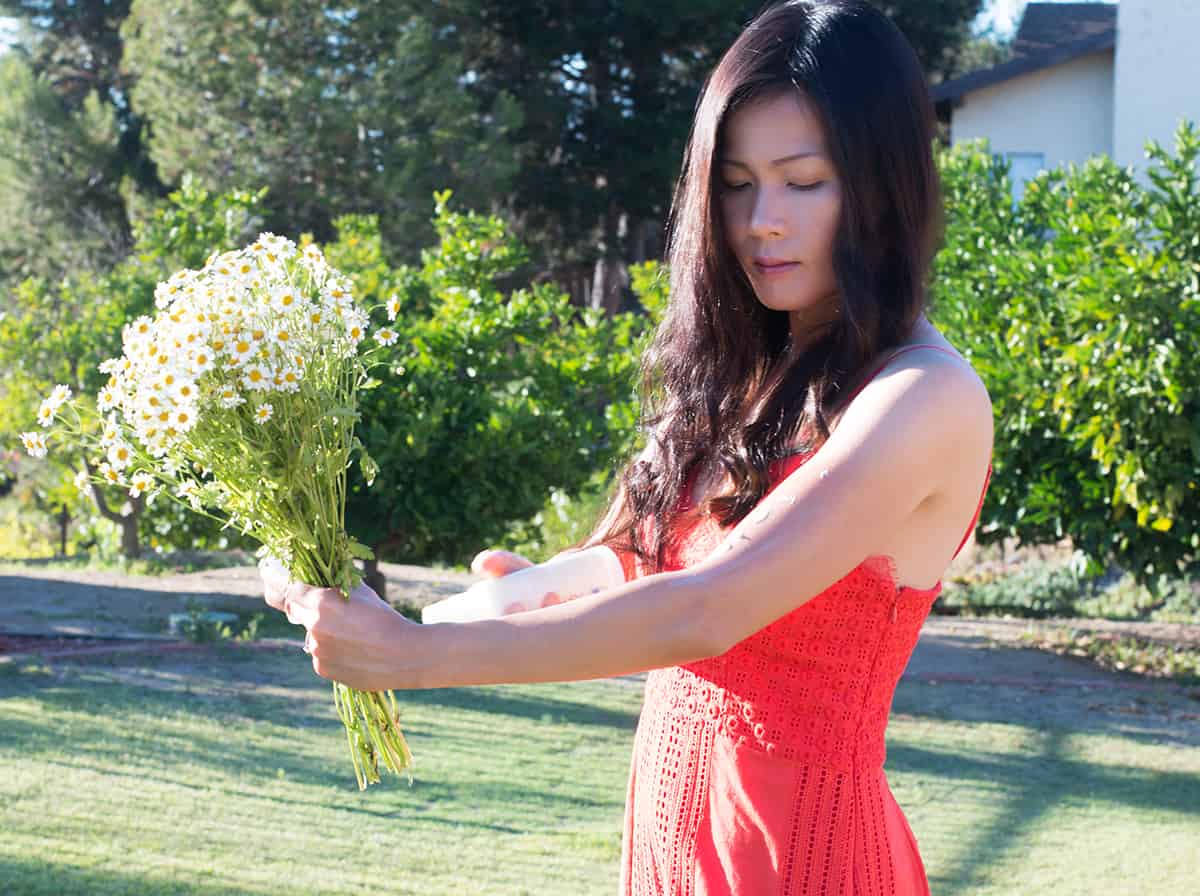 The New Hawaiian Tropic Sheer Touch Ultra Radiance After Sun Moisturizer is the perfect product to help my skin recover after a great day out and about in the sun. Let's face it, the sun is our best friend during the summer but we need to take extra steps to help our skin recover after taking in all of those strong rays. This moisturizer is geared towards helping skin show its radiance, and the fragrance and smooth feeling leave my skin feeling soft and ready for the night or the next day. I used to only use these types of products on a summer vacation trip somewhere. I found that my skin reacted so well to it that there was no reason not to mix this product into my daily regimen. The mango scent of this moisturizer is amazing too, and really adds to the whole feeling of spoiling yourself!
For more information :