This shop has been compensated by Collective Bias, Inc. and its advertiser. All opinions are mine alone.  #MeAndMyTea   #CollectiveBias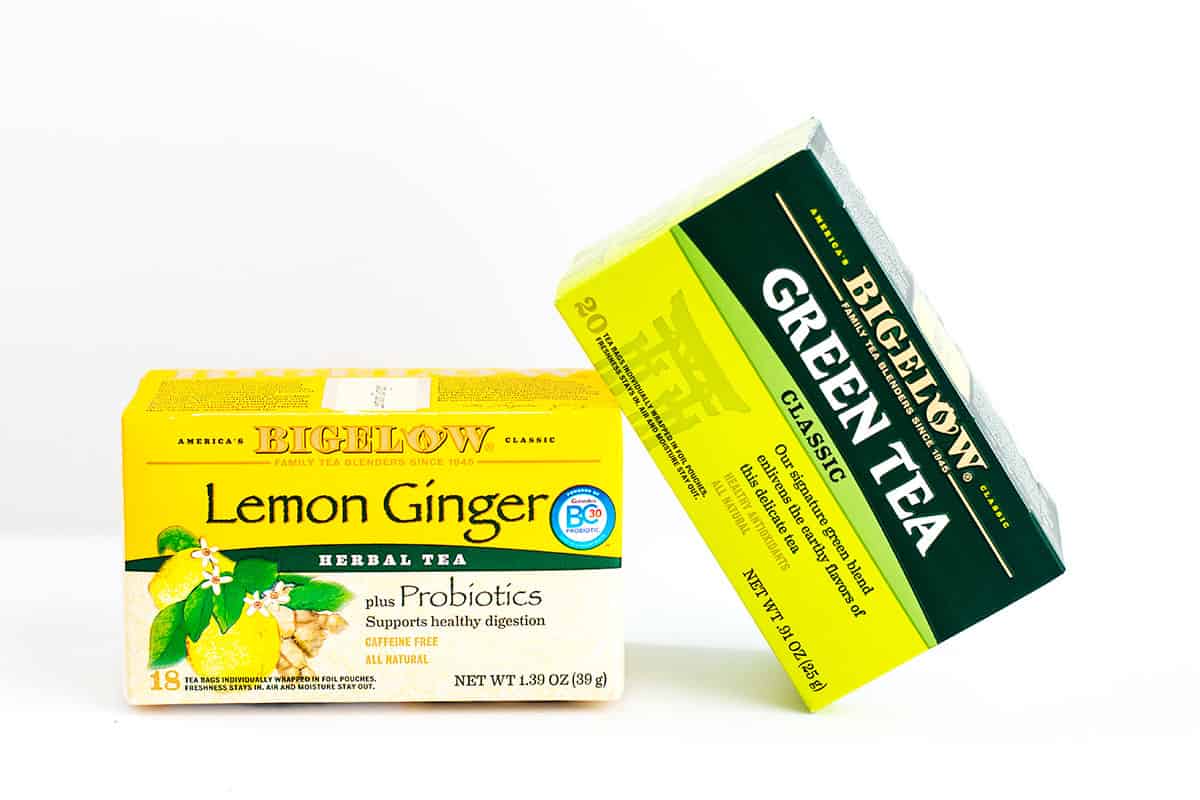 Today I am going to share some tips and tricks for combating a cold or the flu. Flu and cold season is here. Keeping our kids healthy during cold/flu season can be very challenging. As a parent, we also need to take care of ourselves and prevent from getting sick ourselves, as well as  watch out for our little ones. I do love the cold weather and for some reason always thought that cold weather was better for somehow keeping germs away or sterilizing them, but in reality cold weather is when the germs arespreading quickly and more people are sick. The potential impact of having a cold or flu is huge, from missing classes or work to not being able to take care our family.
As a mother of two, I try to be healthy and be happy everyday. Getting sick is a scary thing and can affect my daily routine as a mom and a full time blogger. My kids need me and of course i need to cook and take care my whole family including my husband.  It's a big deal when my kids get sick too, in-fact the last time they caught the flu they had to stay at home from school for a week.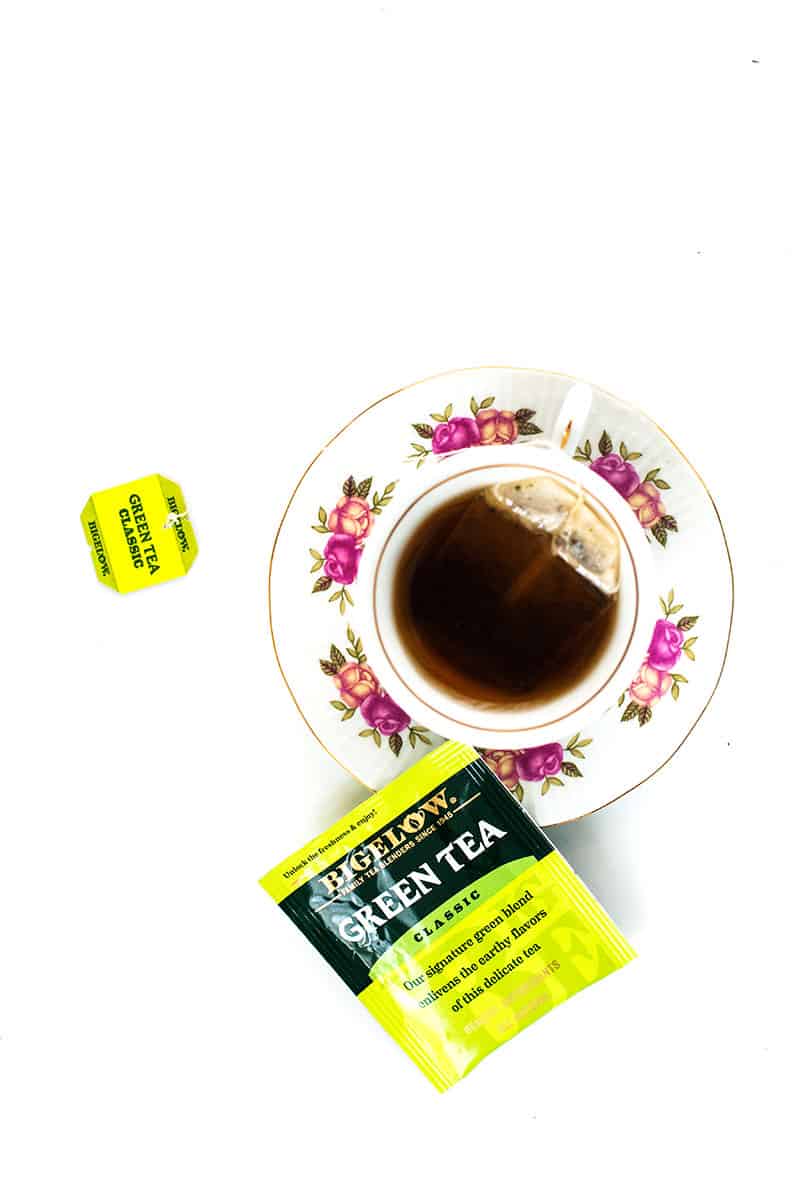 So here are some steps I do everyday to minimize and prevent the cold and flu:
Get plenty of rest.
I try to get at least 8 hours sleep every night and try to sleep more during weekends. Celebrate Lazy Sundays!
Drink plenty of fluids and drink at least 1 cup of green tea daily.
Drinking fluids like water, juice and soup is very important to keep our body hydrated. especially when we are sick. I try to limit drinking juice since it's very high in sugar. My favorite drink is green tea. Green tea is loaded with anti oxidants and nutrients that have powerful affects on our body and also prepared to ward off cold and flu.
Get active, do some exercise even only 30 minutes per day
I may not be as active as I used to be, but I still do get up and acitve. I often skip the gym but I still maintain to do a little exercise between my work or by going to the park with my kids. I believe regular exercise plays a good role in keeping us healthy and preventing illness. My body feels so much better, and having a healthier mind and clear perspective brings me a ton of happiness and confidence about my life.
Less stress
Stress affect our immune system and we therefore often get sick when our immune system is weak. I try to live day by day, enjoy every minute and try not to overthink things.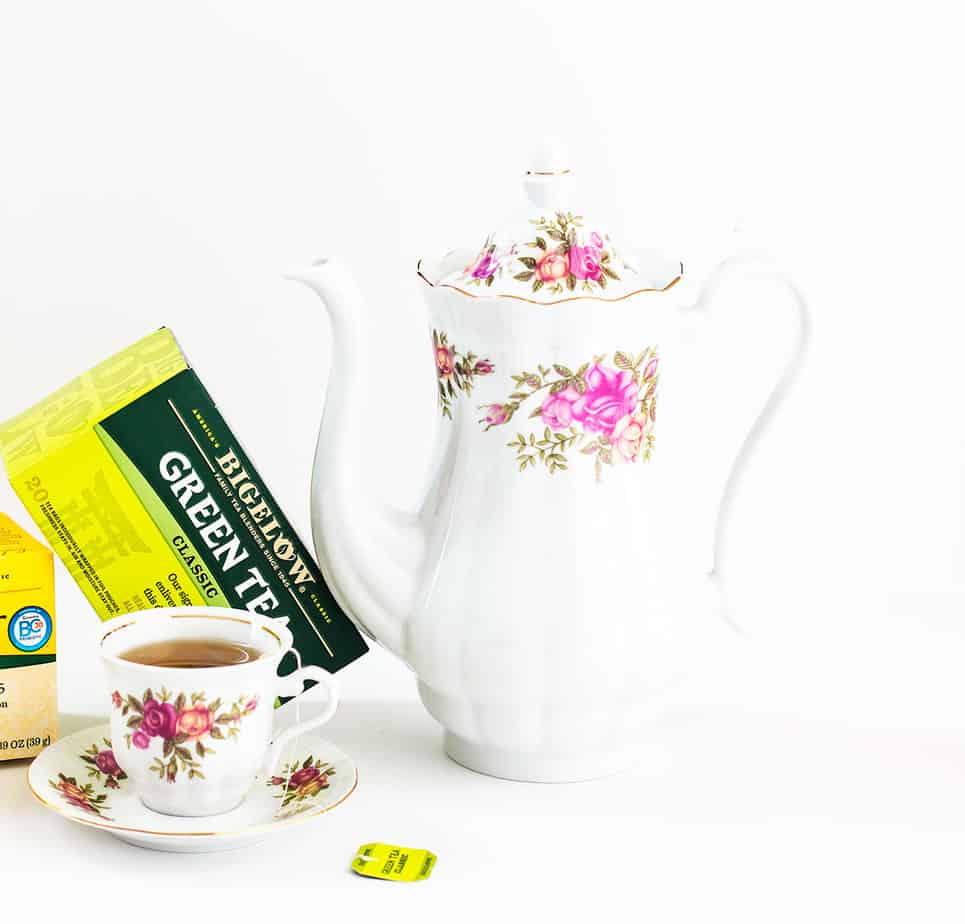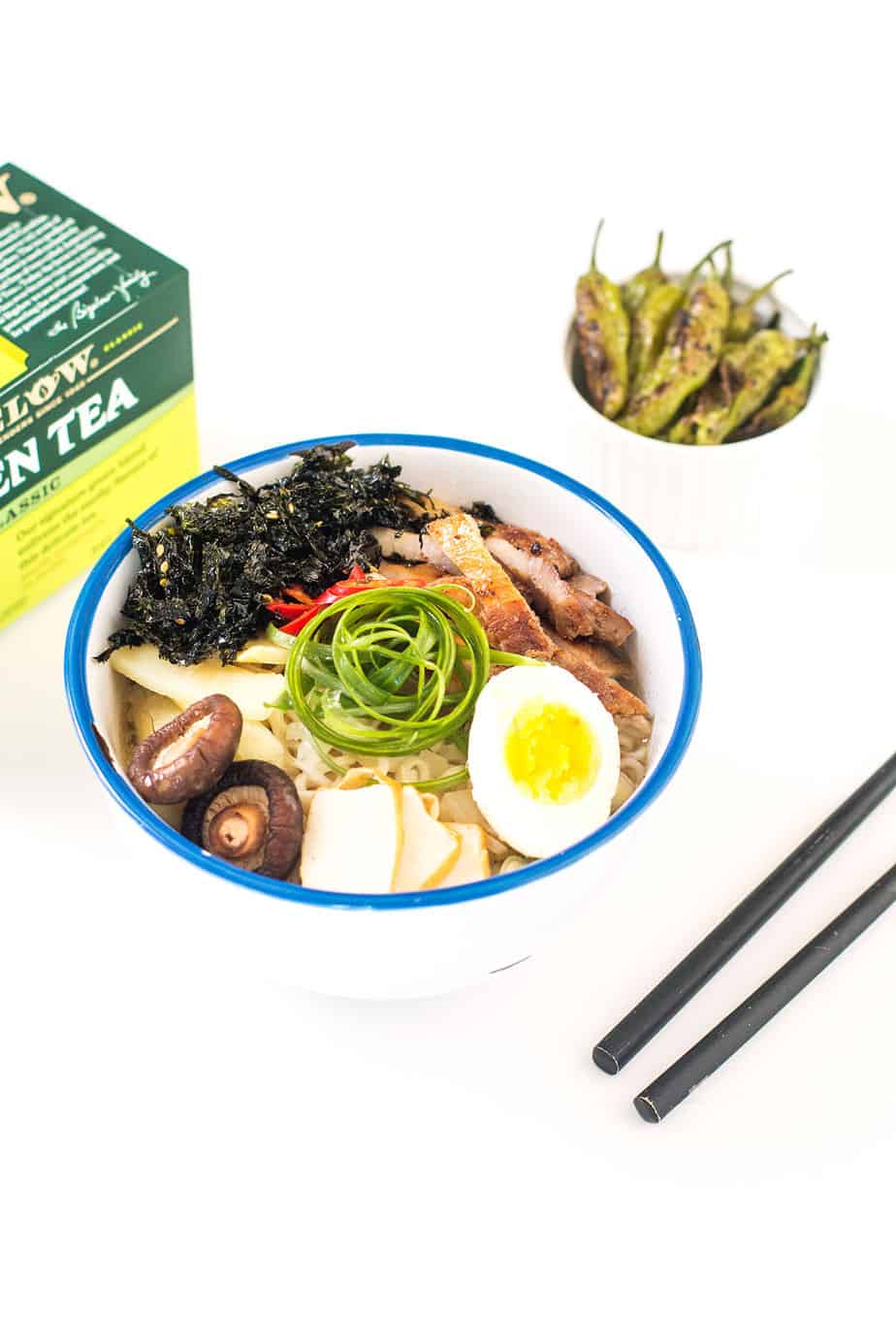 I stock up on favorite teas as part of my cold/flu survival kit. Bigelow has been a favorite tea brand of mine for years.  You can taste quality and I really do love the variety of teas they offer. Green Tea and Lemon and Ginger are a couple of my favorite teas.  You can purchase Bigelow Tea at Walmart stores. Eating soup is another part of my routine (almost daily!), and it definitely touches on a few areas to keep you from getting sick.   It has a lot of nutrients and gets some warm fluids into your system.  For me it is almost a comfort food, too, that seems to bring my stress levels down and happiness up.  I always have soup on my menu. Today I am going to show you how to make this easy delicious slow cooker ramen. You can find all the ramen  ingredients listed below at Asian market.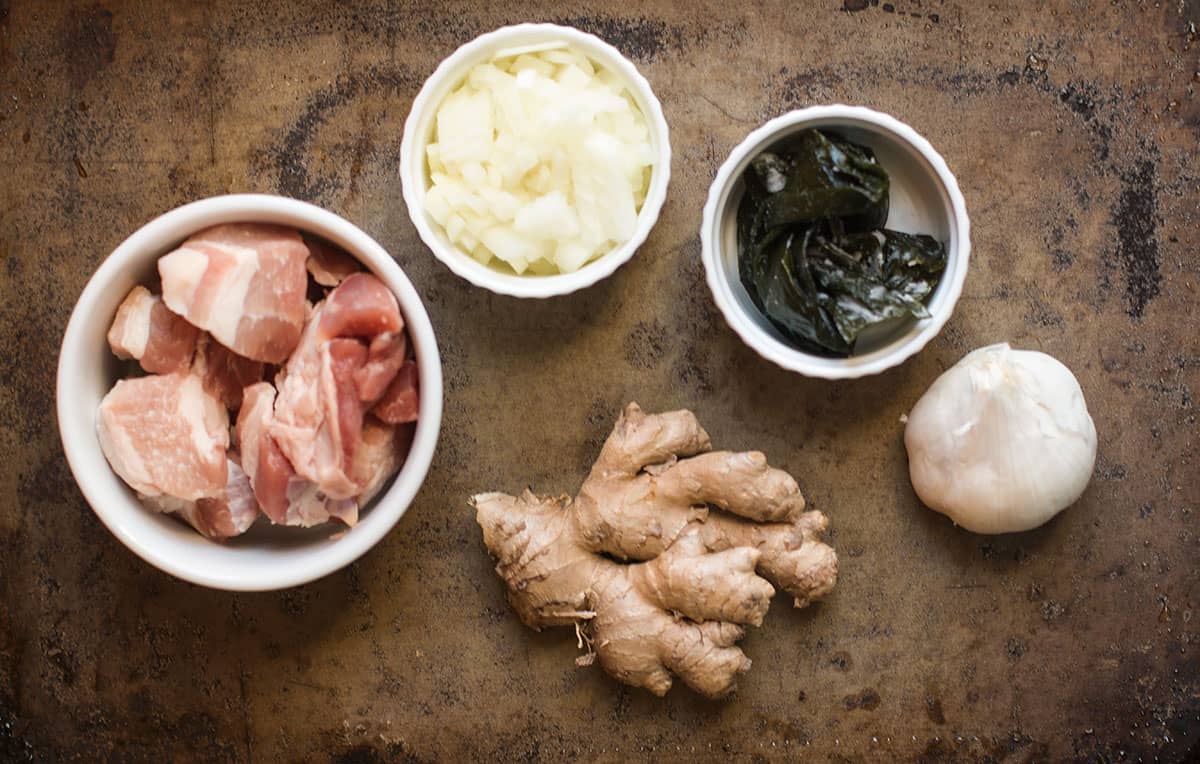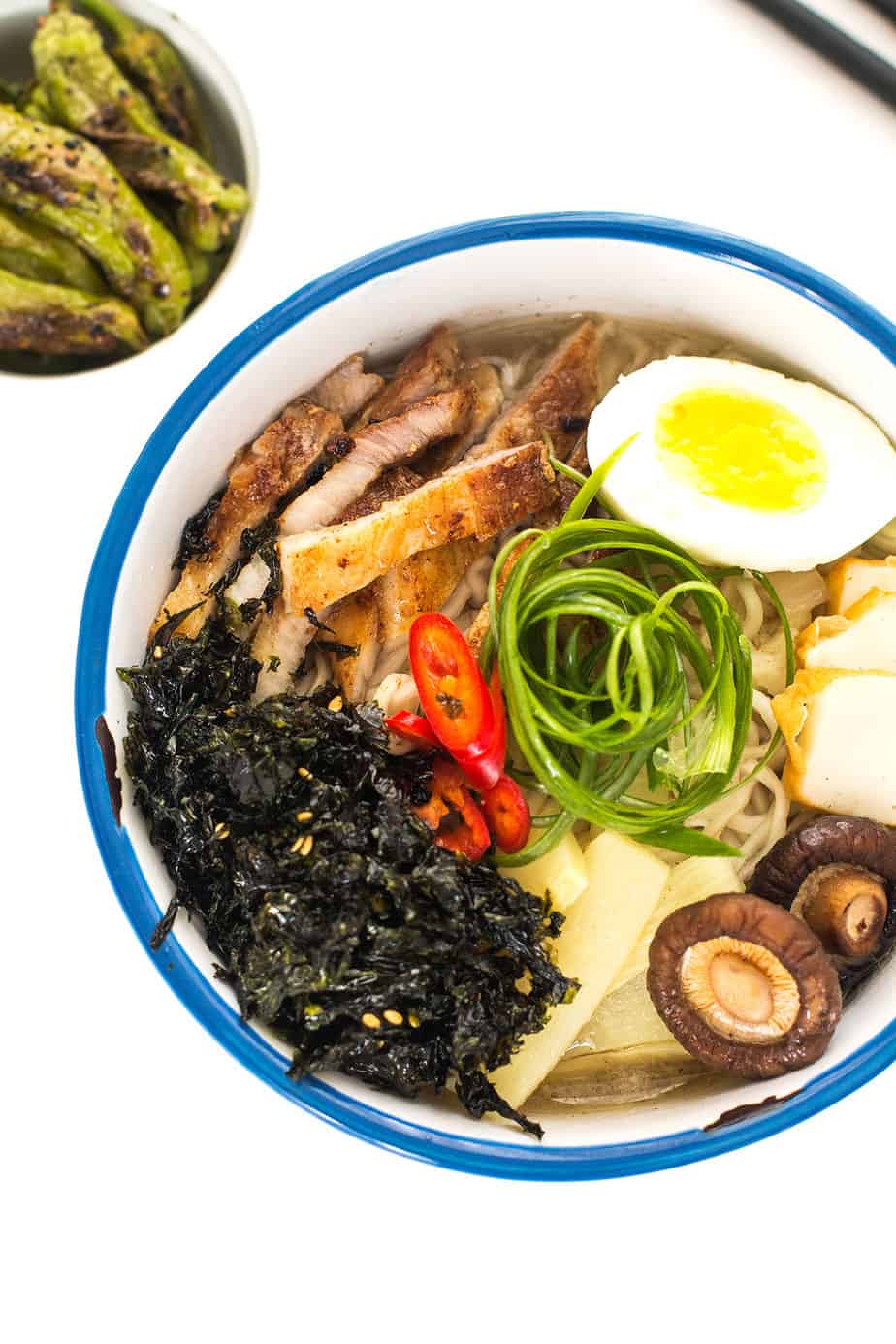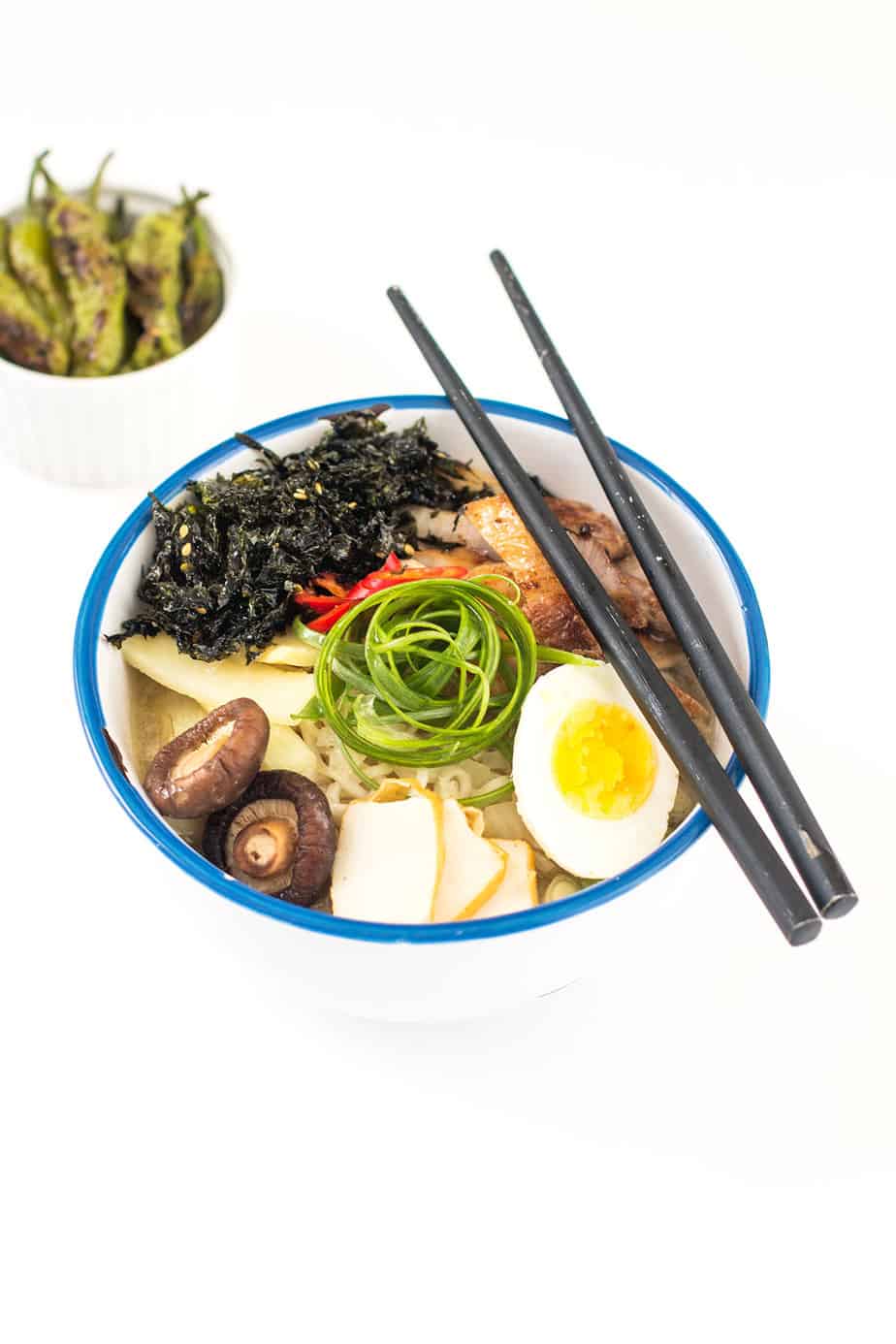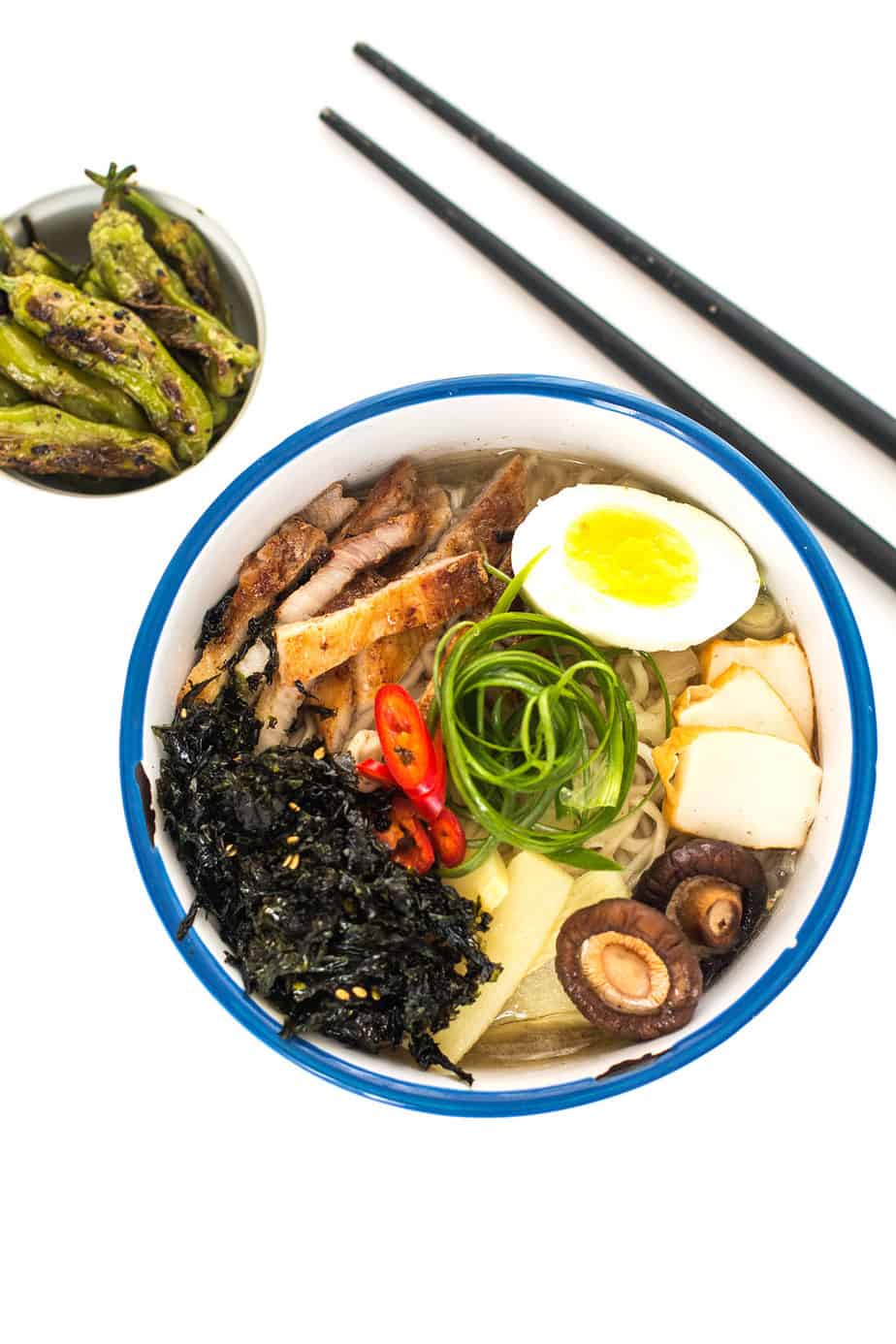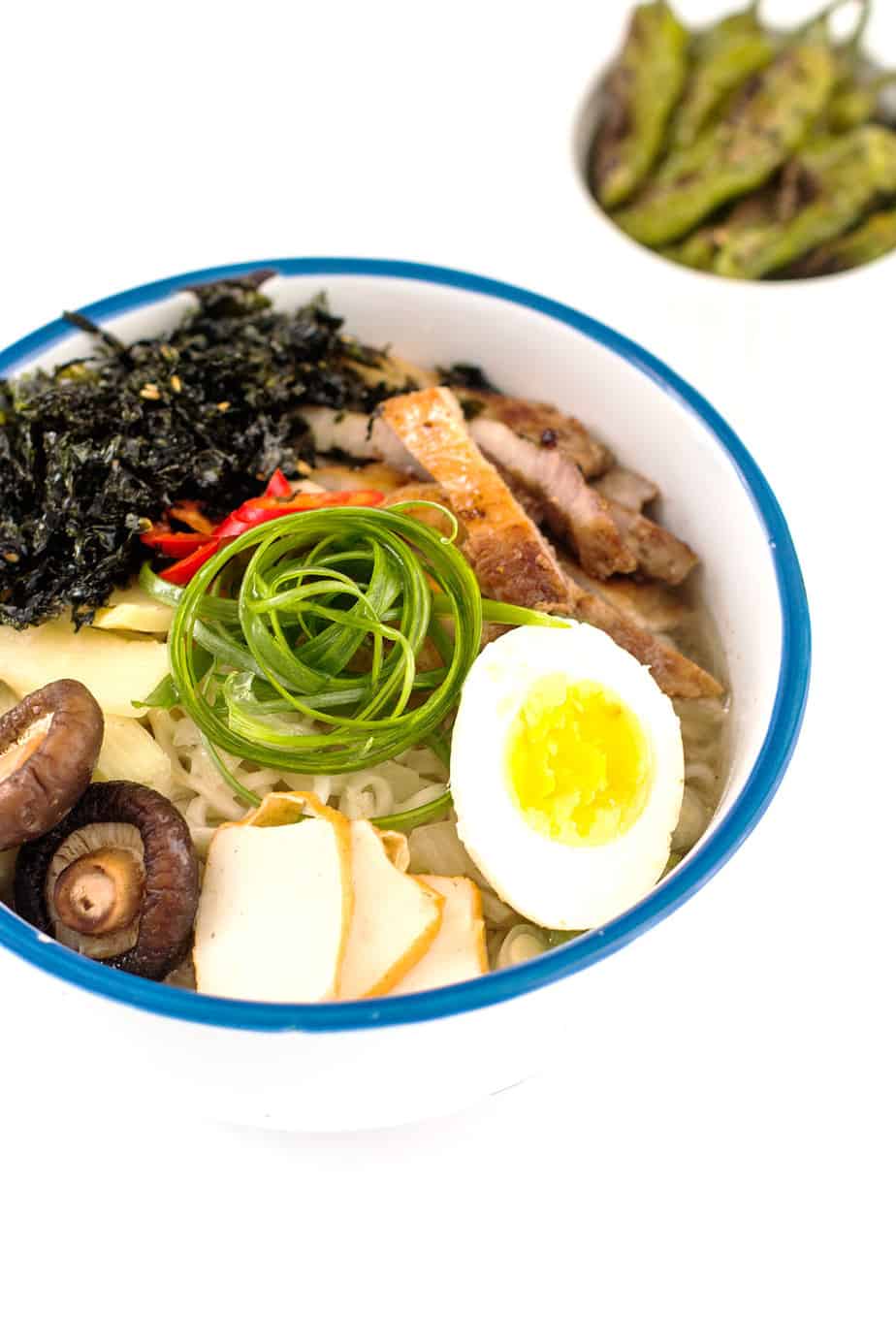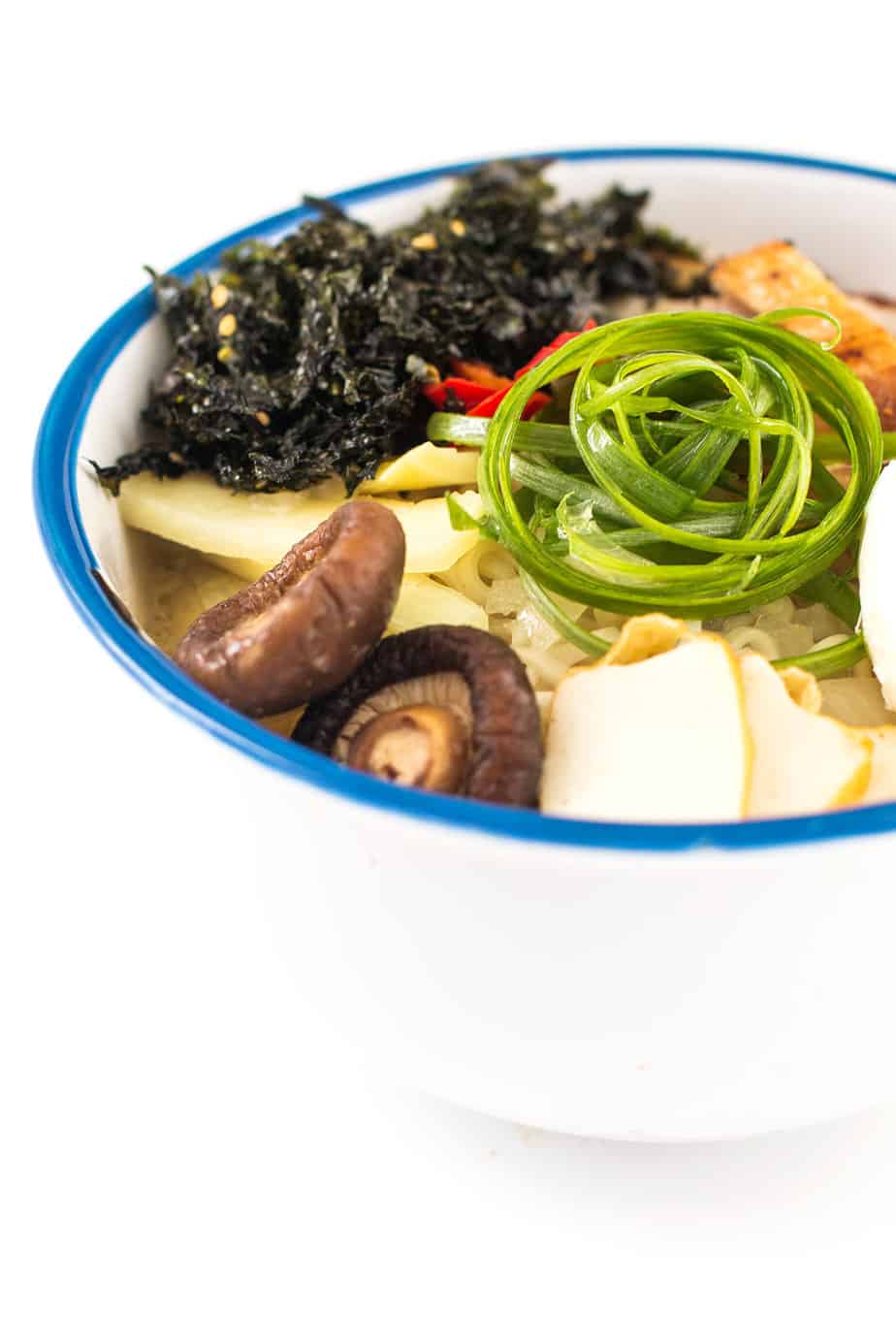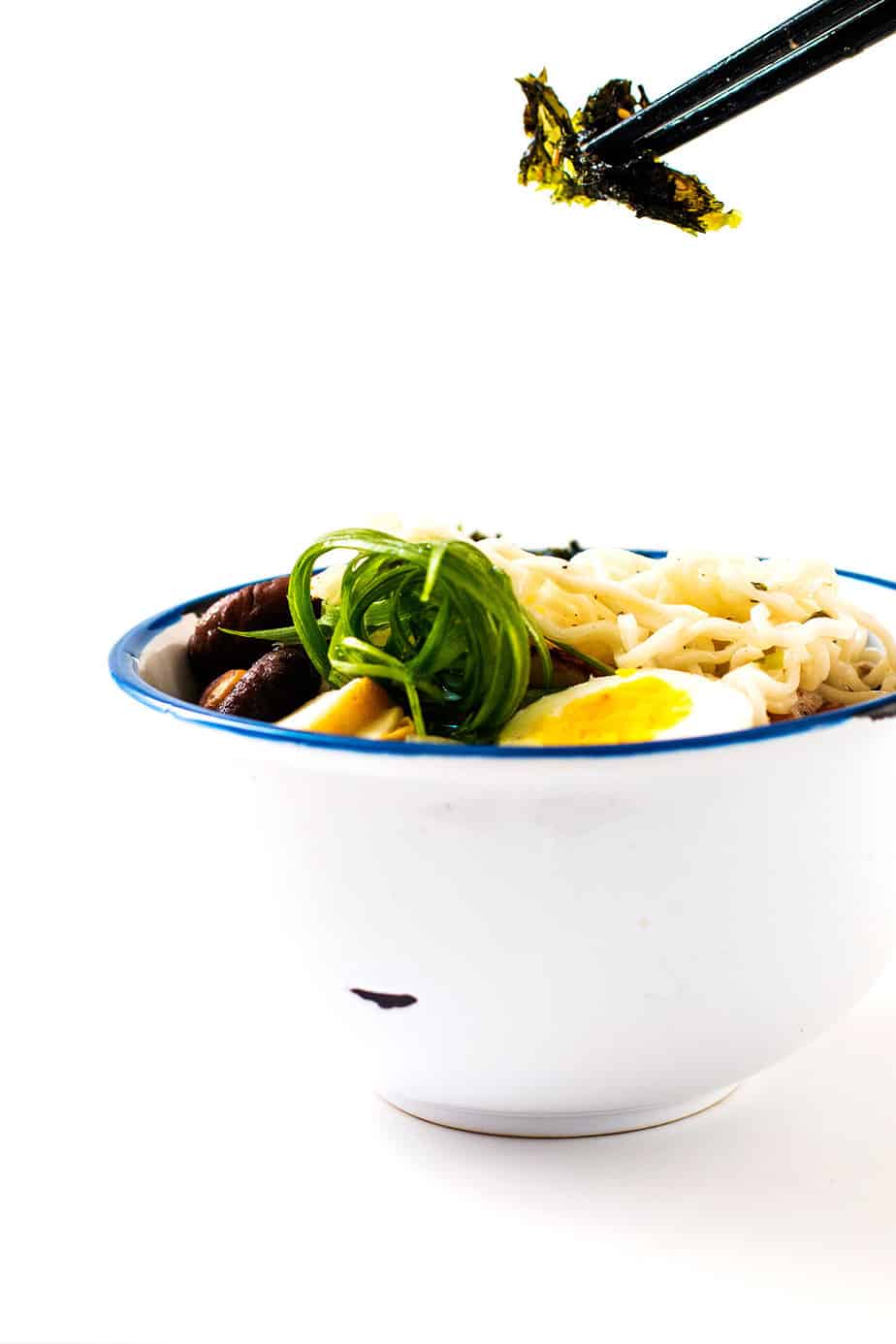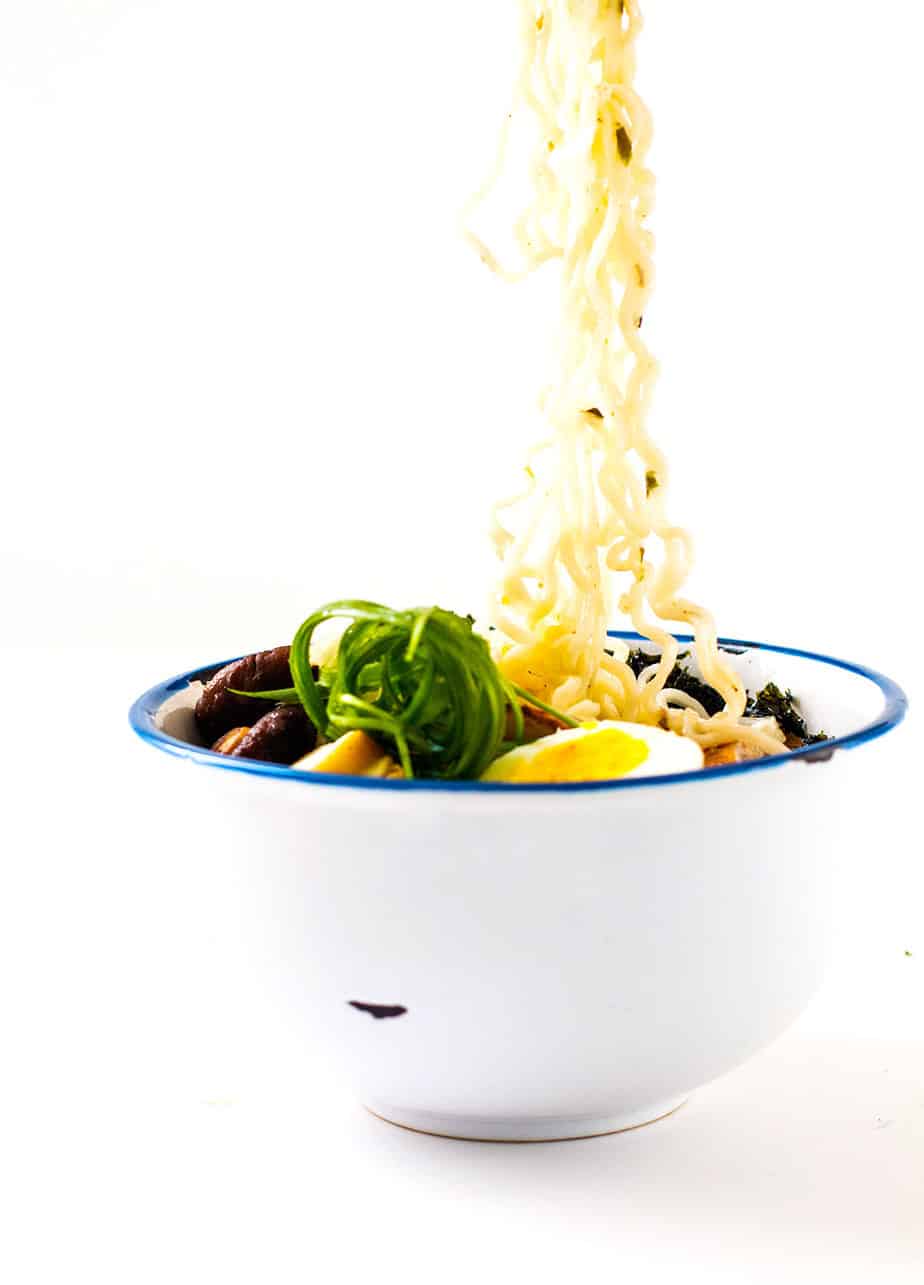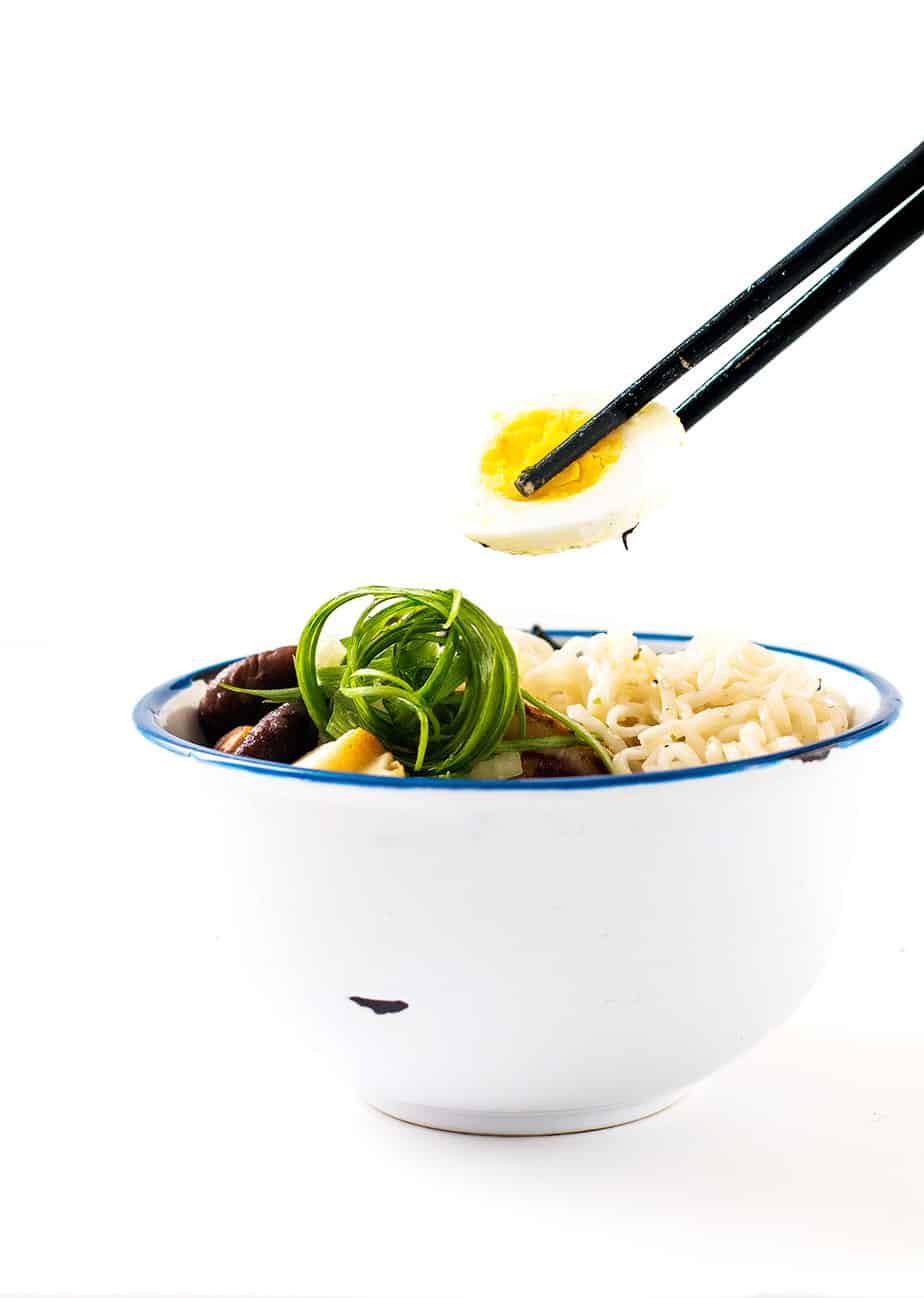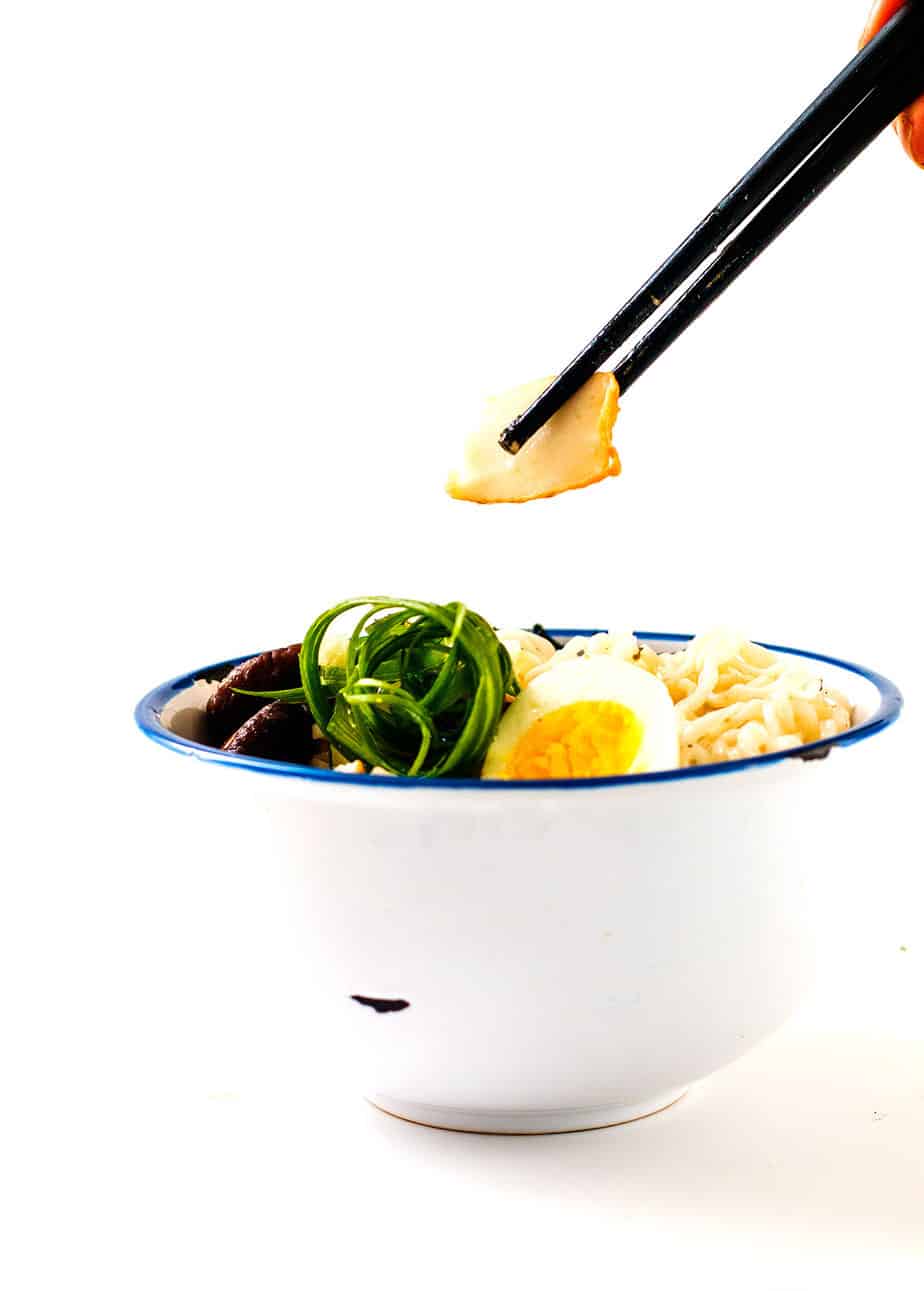 Be sure to check out Bigelow website to learn more about the products!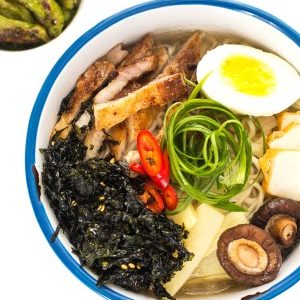 Ingredients
For Broth

1 1/2

pounds

pork butt/shoulder

1

yellow onion

coarsely chopped

2

inches

fresh ginger

sliced

4

cloves

garlic

minced

salt/pepper

1

liter

water

1

Bigelow teabag

5

tablespoons

white miso paste

may add more

1/2

tablespoon

white pepper

1

cup

Fresh Seaweed

1

tablespoon

mirin

1/4

cup

bonito flakes

For ramen and garnish

Dry Instant Ramen

(removed the seasoning)

Green onion

thinly sliced

Boiled eggs

halved

Dry seaweed flakes

Fish cakes

Bamboo shoots (very strong taste

you may skip this)

Fresh Red chilies

sliced if you love heat

For Roasted Pork Bellies

1

lb

Pork bellies

skin scored

1

tablespoon

Fennel seeds

1/2

teaspoon

Peppercorns

1

Cloves

Garlic

Salt/Pepper

2

tablespoons

Olive oil
Instructions
Season pork with salt/pepper then heat oil in a medium pan, add pork and cook until browned for about 3 minutes

Add yellow onion to the pan without stirring, cook for about 3 minutes

Add garlic, ginger, water and bigelow tea, let simmer for 1-2 minutes, remove the tea bag then transfer to crock pot/slow cooker

Add 4 tablespoon white miso paste, white pepper, fresh seaweed, mirin, bonito flakes then cook in high heat for 4 hours or cook on low for 7 to 8 hours, until the pork is extremely tender and falling apart.

Meanwhile, prepare the toppings while the broth is cooking.

Toast the fennel seeds and peppercorns in a frying pan for 2 minutes then pound them together in a pestle and mortar with some salt. Mix with olive oil and rub all over the pork

Sit on a wire rack in a roasting rack and roast for 1 hour at 350F

Follow the direction on the packaging to cook the dry ramen

To serve : place noodle in a ramen bowl then pour in soup, add boiled egg. Garnish with green onion, bamboo shots, seaweed, sliced red chilies and pork bellies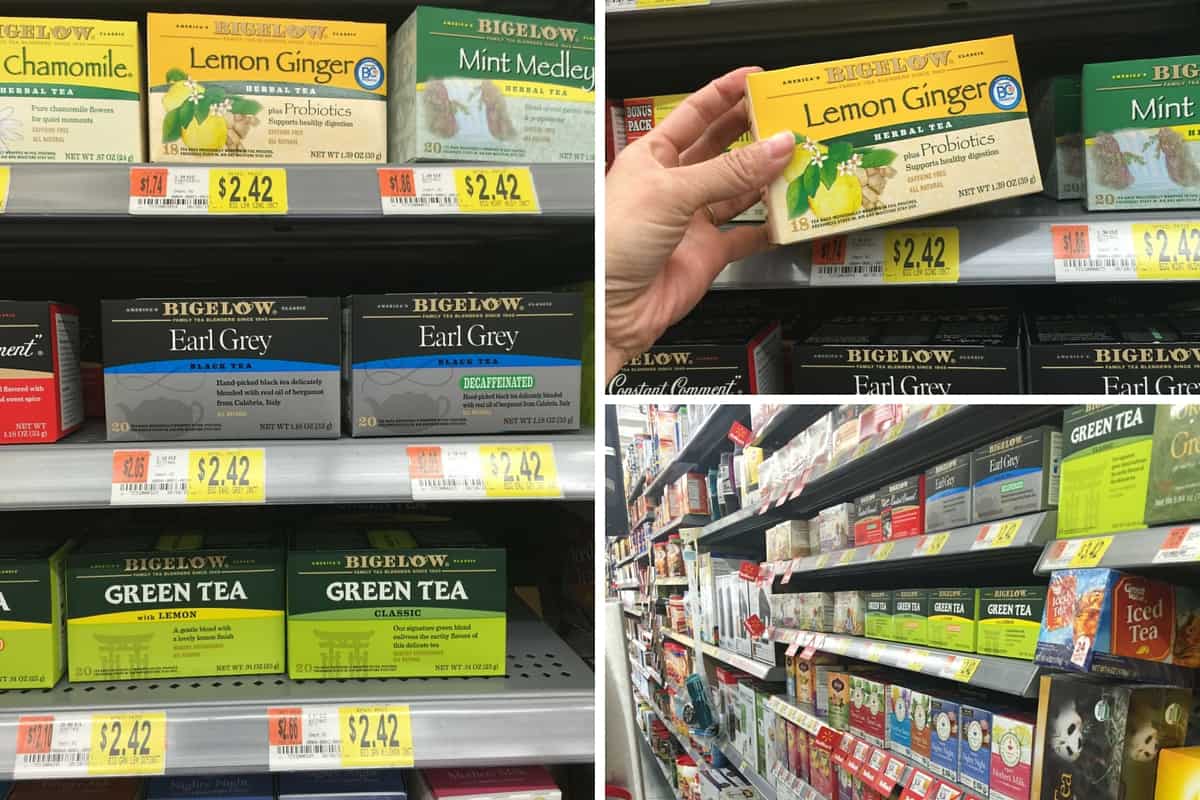 Disclaimer: All prices included in this post are accurate as of the date of posting; however, these prices are subject to change. Please refer to http://cbi.as/1k4np or your local Walmart for current pricing.