The post is brought to you by Activate by Bloglovin and its advertiser. All opinions are mine alone.
Powered By:
The Coravin Model One Wine System gets around the very familiar problem of wine going bad after opening a bottle. The product ingeniously takes the opening of the bottle out of the equation, and enables me to access and pour my wine without removing the cork! It is a thing of beauty. That means I can have one glass three glasses, however much I desire, but not feel like I'm on the clock to finish a bottle in a few days. The remaining wine stays encapsulated in the air-tight bottle to enjoy a week from now a month from now or at a much later date.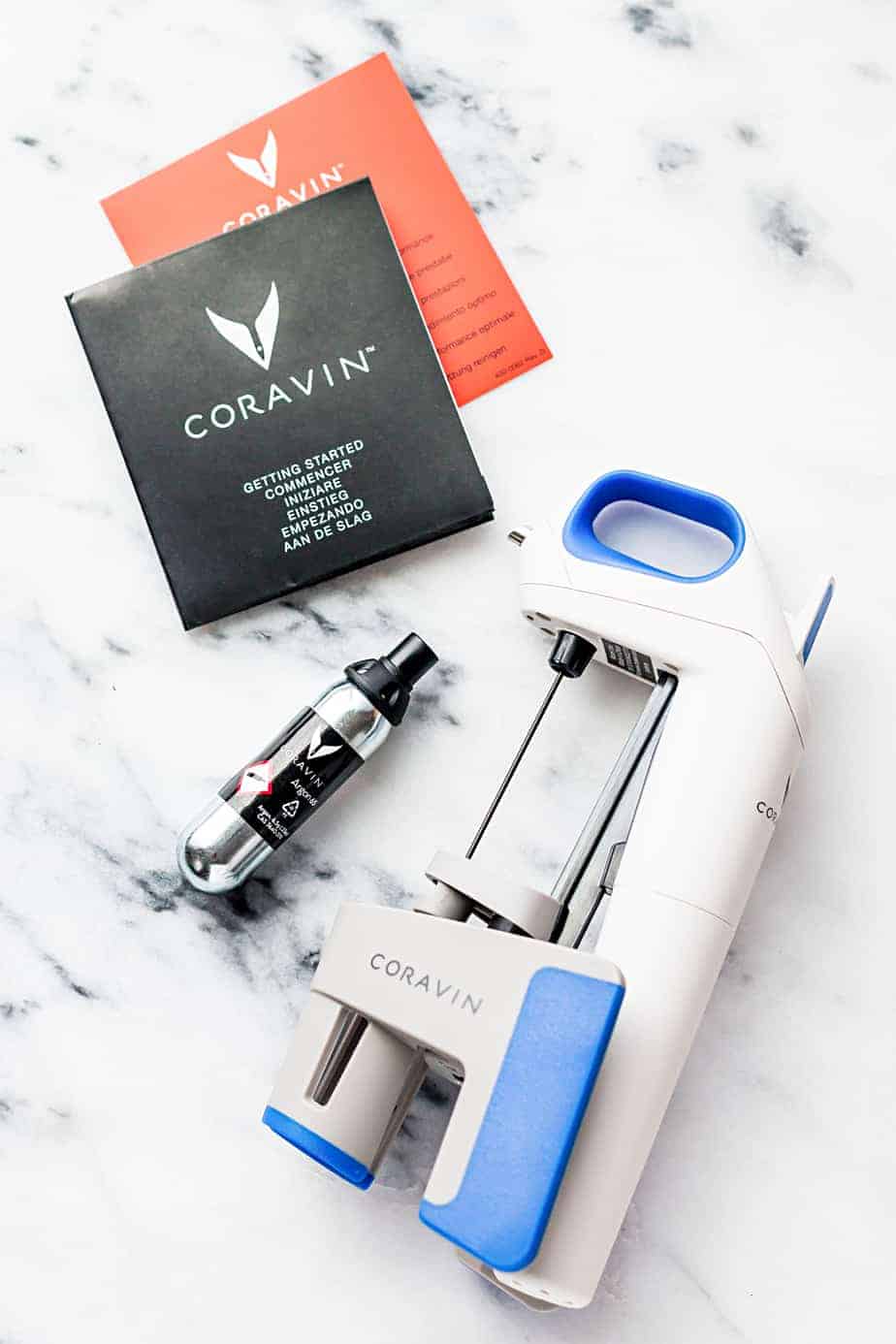 The Coravin Model One Wine System is revolutionary and helps me overcome the predicaments that I've encountered with wine:
The first battle I've had with my beloved wine is that I've had to sadly throw out some wine due to our not being able to finish a bottle. We almost always uncork our bottles on a weekend… if it's just us we sometimes just open one or two bottles and maybe half the time we'll have at least a quarter of the bottle remaining, sometimes nearly a full bottle. If we have company we might have more than one type of bottle with wine still remaining. Monday rolls around all too soon and our countdown to that wine going bad is already in full motion. A few weekends back I opened a bottle of port with dessert, and we each had a small glass. Like many other wines Port usually only lasts a few days after uncorking before the oxidation really starts changing the taste, but I wasn't in the mood to drink Port again for a while. With the Coravin Model One Wine System I can now pour half the bottle, and put the rest of the bottle back on our shelf to enjoy later, maybe in a month or so! The cork is right where it was when I bought it, air-tight.
The other issue we've run into with wine is that when we host a group of friends it's tough getting everyone to agree on the same bottles to open. One of my friends has allergies to certain red wines, my husband loves Malbec while most of my guests prefer Pinots and Cabernets. With our Coravin we bring all of these bottles out and each person drinks whatever they want. My mom can enjoy her white Zinfandel without having to hear my wine-snob sister complain that we should be opening a bottle of something else. No sweat and no judgements; each person enjoys what they want when they want it!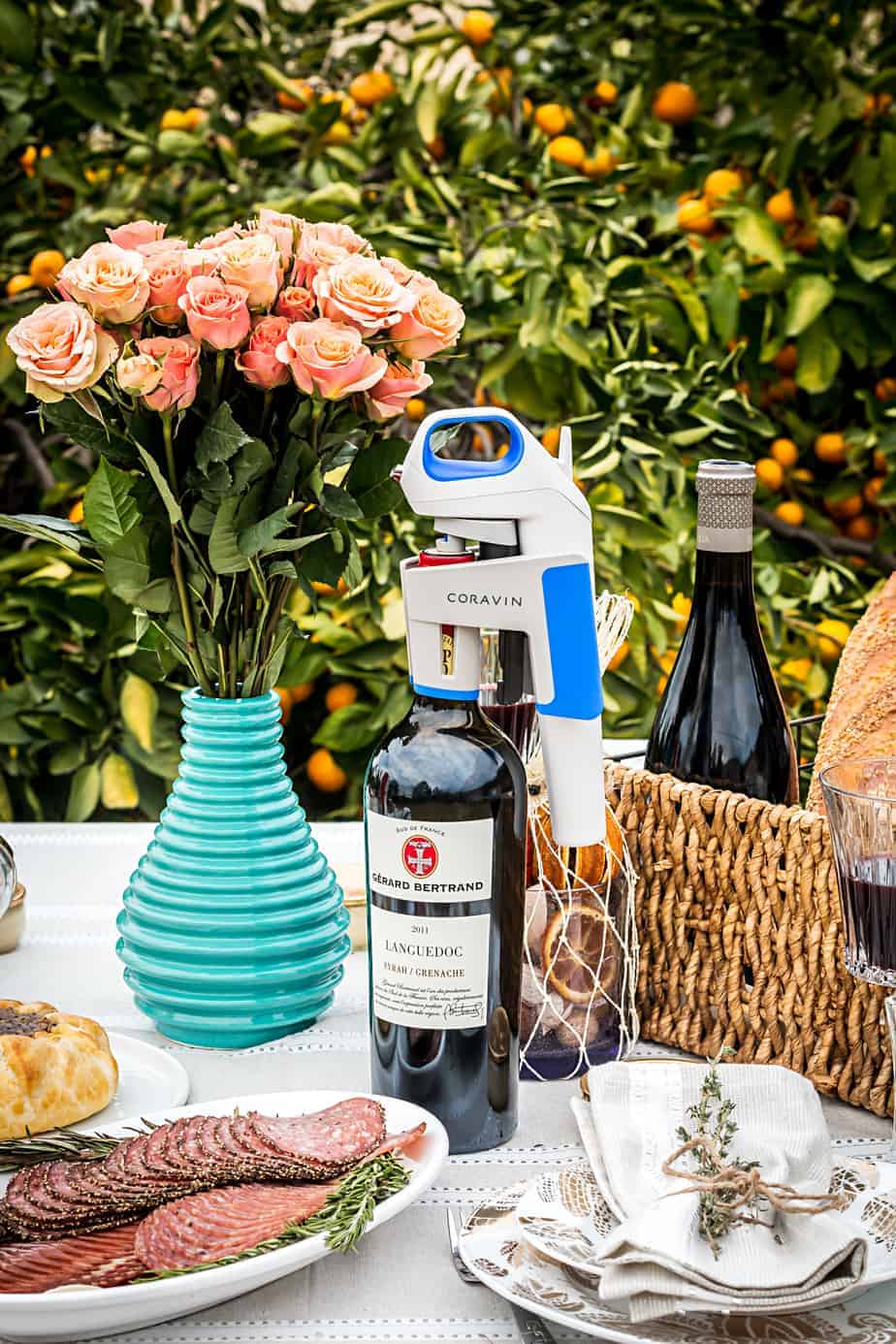 Just picking up the Coravin Model One Wine System I could feel that it was a premium quality product. The soft touch grips and easy to squeeze clamps made it simple to secure to the bottles and effortlessly pour each glass. I think that the biggest difference-maker is the Coravin Wine Needle (which is gentle on corks). With a pricetag of $199.95 this product is worth every penny. Let's face it, there's only so much wine that you can salvage for cooking purposes and pouring wine down the drain is obscene. Thank you Coravin for putting an end to that madness.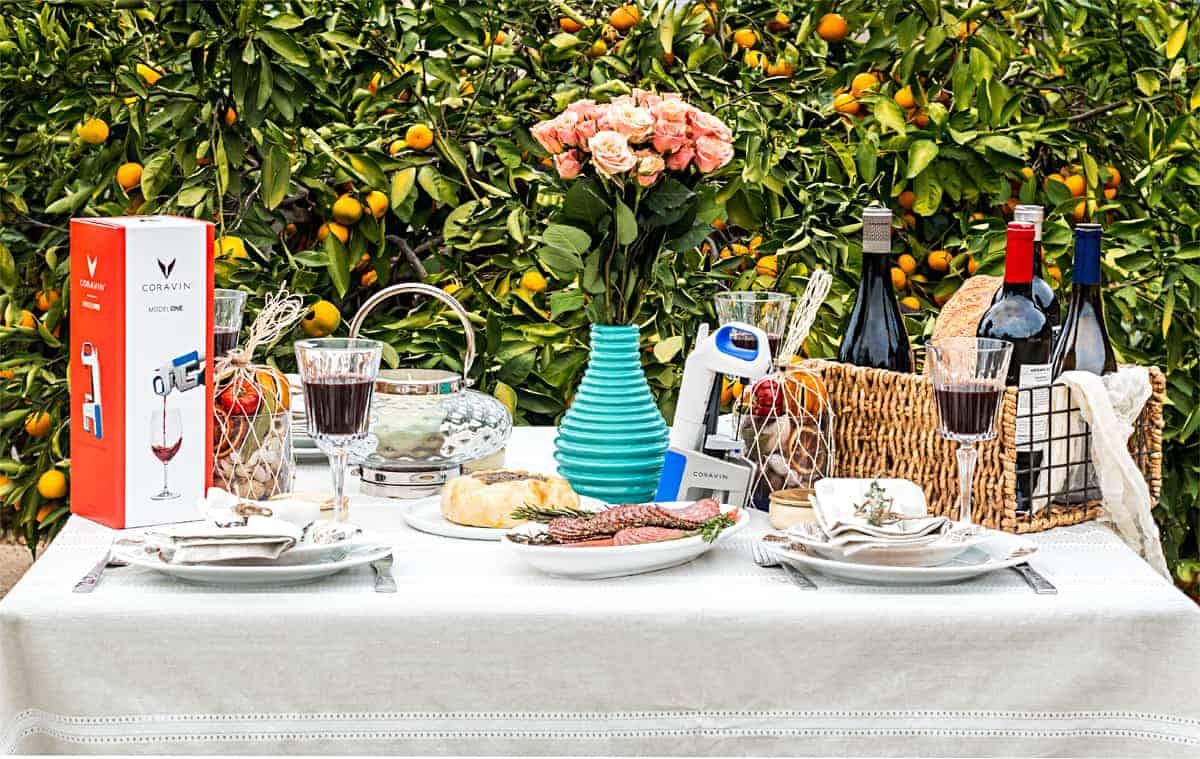 If you go to the Coravin website you'll find that their products are put through the ringer with grueling test from the biggest wine experts out there. Even they can't tell the difference between a brand new bottle and one that someone has been drinking with a Coravin product. They back their product with a 30 day risk free trial and a limited one year warranty. You can pick one up at Bed Bath & Beyond, Bloomingdales, Sur La Table, Neiman Marcus, Amazon, Total Wine and more. It's a great holiday gift for casual wine drinkers to wine enthusiasts. In return they should let you have a glass of that very special bottle that they've been saving… now there's no excuse not to pour a glass. 🙂
Overall I'm a huge fan of the product's design and ease of use. Everyone at our dinner party was asking all about how it worked and where to buy one. I'm even more impressed with the fact that the Coravin Model One Wine System changes when we drink wine and which glass we'll choose to drink. The entire wine drinking experience in our home just got a whole lot better.
The post is brought to you by Activate by Bloglovin and its advertiser. All opinions are mine alone.
Powered By: