Great news, the Cottonelle Clean Care Box is the easiest way ever to get the best products for a clean face and body!   The box has all of the premium essential personal care items I need for the home, in the car or even while travelling.   The contents of the Cottonelle Clean Care Box include some of my favorites and some new premium items for a better clean, one that will keep my skin smooth, healthy and feeling absolutely fresh.  You can find it at Target, below are some reasons why I found it to be a must-have purchase.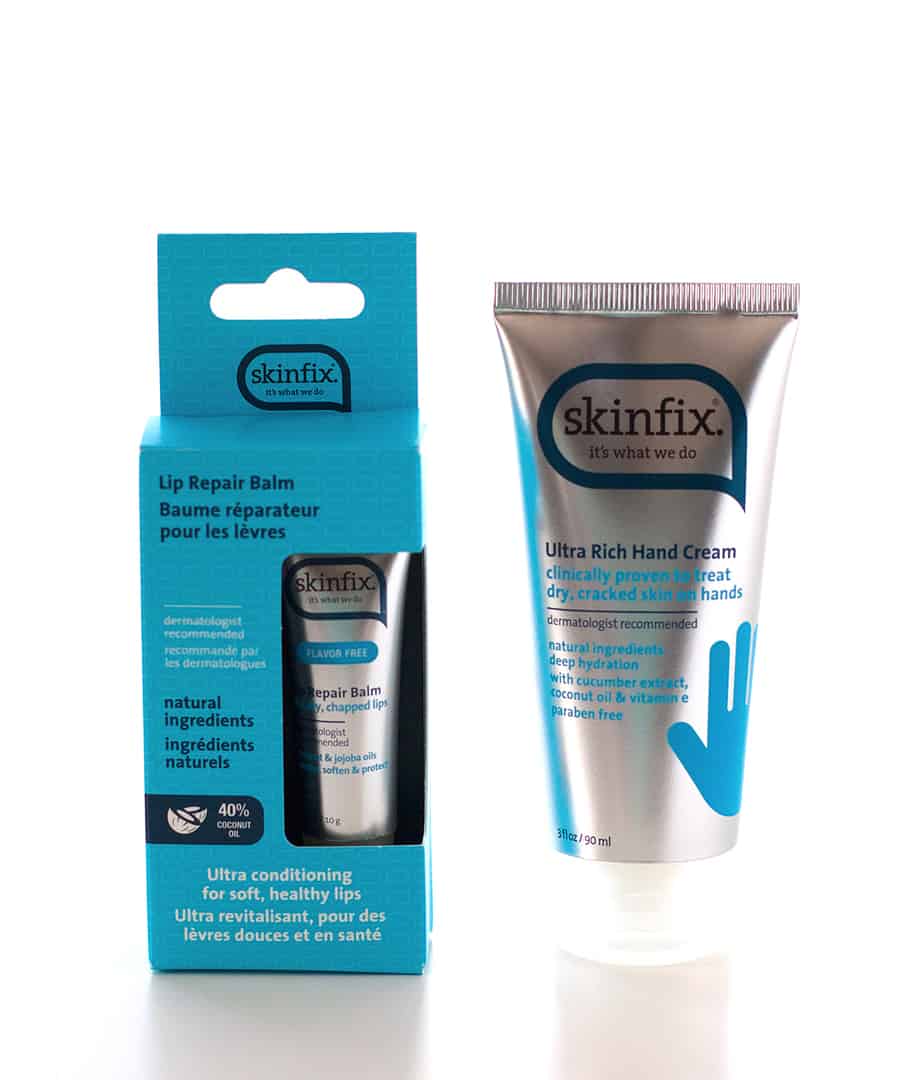 I personally fell in-love with the Cottonelle brand a few years back.  I discovered Cottonelle Flushable Wipes and loved the clean feeling they gave me, unlike any other cleaning cloth I've ever used.  From there I branched out and started using Cottonelle Toilet Paper which have a texture that is soft like a cloud yet extremely strong.  It's amazing how much engineering goes into things like toilet paper, the best brands really do stand out!  Both of these Cottonelle products are included in the Cottonelle Clean Care Box.  The flushable cleansing cloths are perfect to keep in the glove compartment of your car, the drawer of your desk at work, and of course at home.  Whenever we take off for a day trip with the kids we make sure to pack them into our bag and are sooo thankful every time!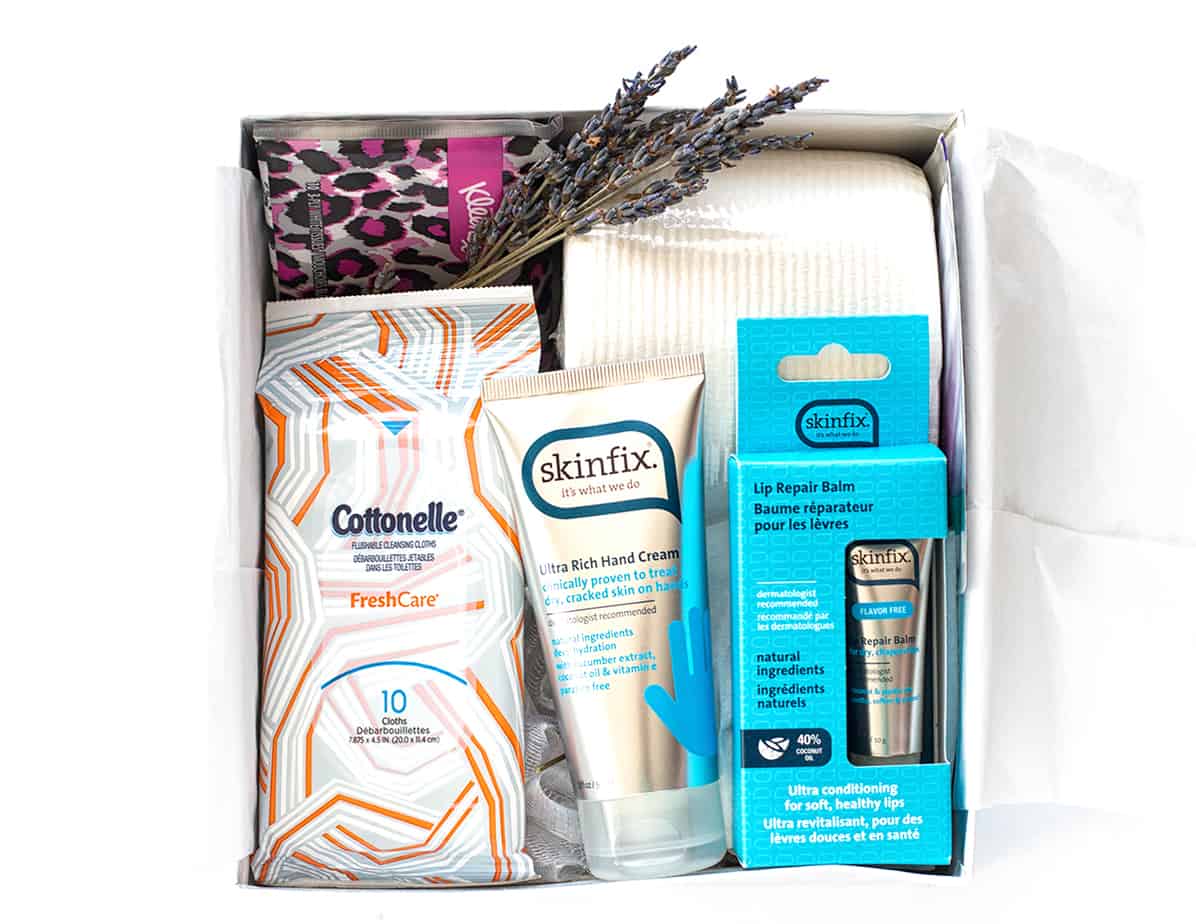 There are other great items in the Cottonelle Clean care Box.  I think my two favorites are items I hadn't tried until receiving the box.  The first is an Ultra Rich Hand Cream from Skinfix.  Skinfix specializes in repairing skin and preventing additional damages from occurring.  My skin is 5 times worse in the winter months but even in the summer I am dealing with cracks and dry spots.  It's paraben free and made of natural ingredients.  The box also came with a Skinfix Lip Repair Balm, which is dermatologist recommended for soft, healthy lips.  My other favorite item was a nice surprise, an elegant bath sponge from The Bathery.  You have to feel the quality of this gorgeous sponge, soft and silky even when dry!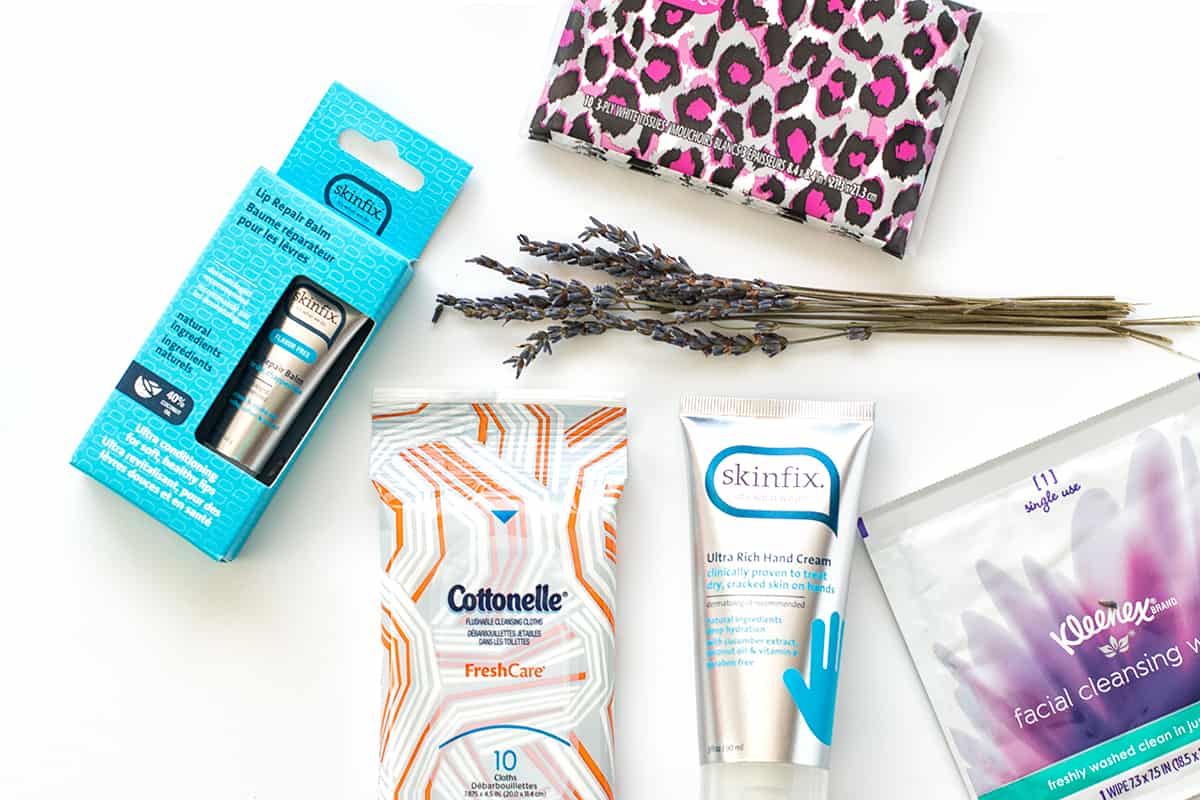 There are also Kleenex Facial Cleansing Wipes and a Kleenex Tissues in a travel size.  Kleenex is such a household name, people just ask for a Kleenex instead of a tissue!  For good reason too, they are durable yet soft on the nose.
So head to Target and pick up a Cottonelle Clean Care Box for yourself.  It's a great way to treat yourself well with top tier personal care items that work well for any occasion, from a swanky black-tie-affair to a gritty camping trip!