Crock-Pot Salsa Chicken
There's a certain spot in my soul (and belly) for Mexican food. For me it is comfort food and "takes me away to that special place", as the song goes. Within a few miles of my house I have a wide range of Mexican restaurants; some that are more upscale and have assortments of native cheeses, seafood and fine cuts of meat, and on the other end of the spectrum the taco shops that for just a few bucks can appease our midnight cravings of a killer burrito (extra guacamole, please!). When cooking Mexican dishes at home I also strive to make a wide range of dishes from both ends of that spectrum and most often somewhere in-between.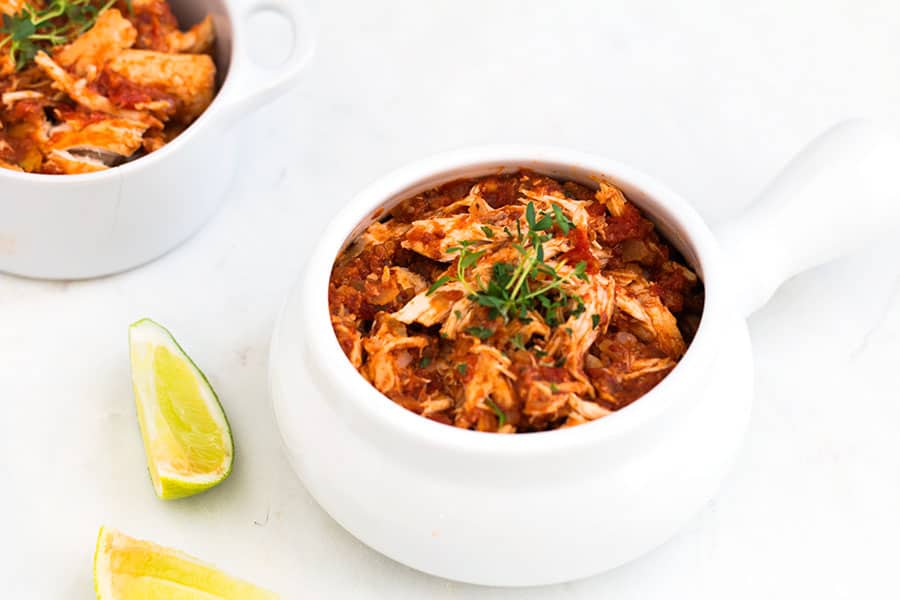 I find Mexican food easy to work with, staple ingredients like corn, black beans, tomatoes, avocados and cheese go blend amazingly well with one-another and with ingredients of your own that you decide to sub or add in. These will make most vegetarians very happy on their own, and for carnivores this base of ingredients meshes so well with chicken, beef or steak, oftentimes you can interchange any of the three. This simple recipe has only a couple of ingredients and is easy to prep. Crock-pots work great for this recipe, and are overall perfect for those of us with busy lives and provide an easy and effective way to soaked up flavors and make every bite all the more juicy. I hope you enjoy and as mentioned earlier in the article feel free to try subbing in beef or steak. The streak may not bring in the flavors as much as chicken or beef, but people rarely complain when someone cooks up a steak dish 🙂 .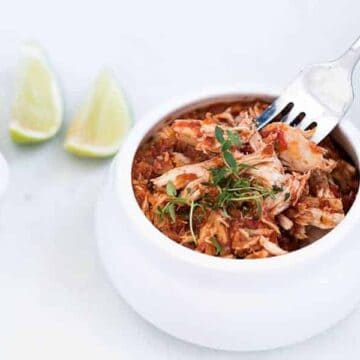 Ingredients
4

Boneless Chicken Breast

32

ounces

of Salsa

2

Cloves

Garlic

Minced

1

cup

of chopped Onion

1

Tablespoon

of Honey

2

Tablespoons

of Vegetable Oil

Salt/Pepper
Instructions
Heat oil in a pan then cook the chicken for 2 minutes per side

Place chicken and other ingredients in crock pot then cook on low for 6-8 hours or high for 3-4 hour or until chicken is falling-apart tender

Add salt/pepper to preferred taste

Turn the slow cooker to warm and shred chicken with fork.