Thank you to Betty Crocker for sponsoring today's post and helping me #SpreadCheer  this season! Click here to view #SpreadCheer recipes and you can purchase Betty Crocker products at Walmart.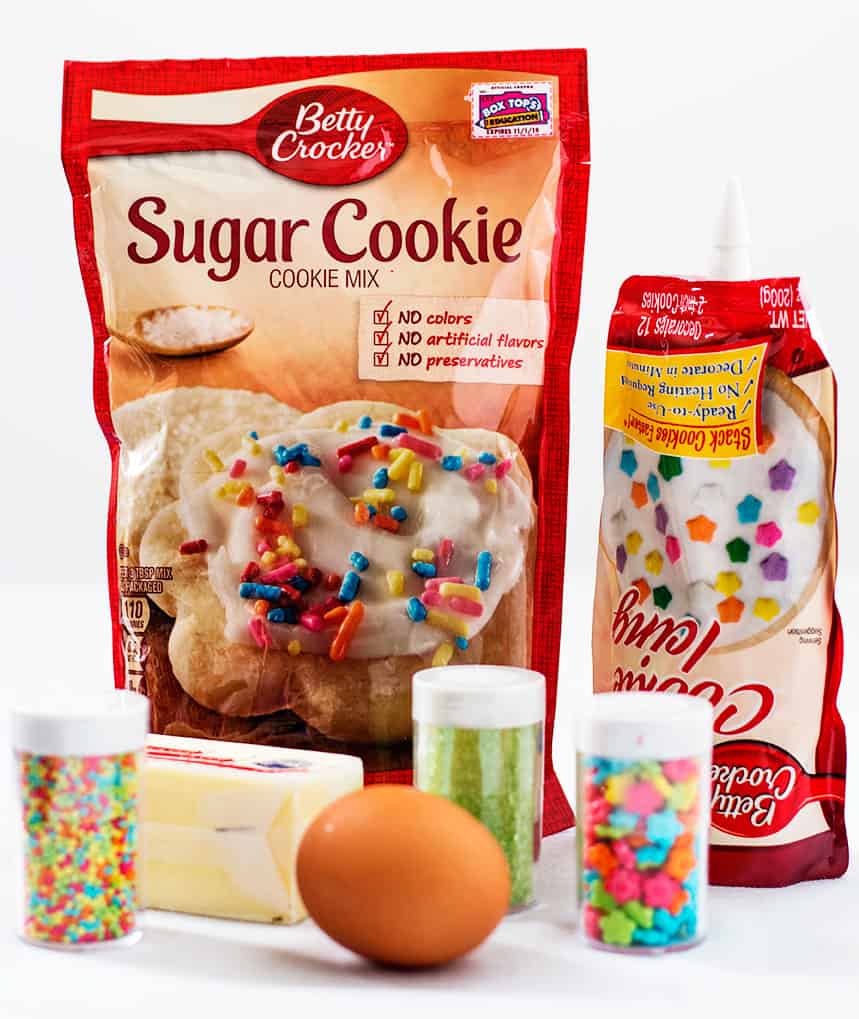 If you've never made a personalized gift basket for someone this holiday season is a great time to start.   It is a something that people always remember, in-fact I can recall gift baskets I received about fifteen years ago.  The way the basket looked, the contents and of course the person who gave it to me are all fresh in my mind. Being on the flip side of it is even better in that you get to pick out each little thing and have a blast making it more personal it with your own touches.  This year I'm going to give a basket to some teachers, an aunt and one of my friends who has been absolutely clutch in lending a hand with the kids.  When making baskets I like to add something homemade, like a small piece of art or something crafty like an ornament.  This year my homemade items are seasonal cookies.  They taste great and they really are from our whole family as my kids were very involved in making them.  Included in the gift basket are some other cute items, including a couple of things to get each person started on making their own cookie batch.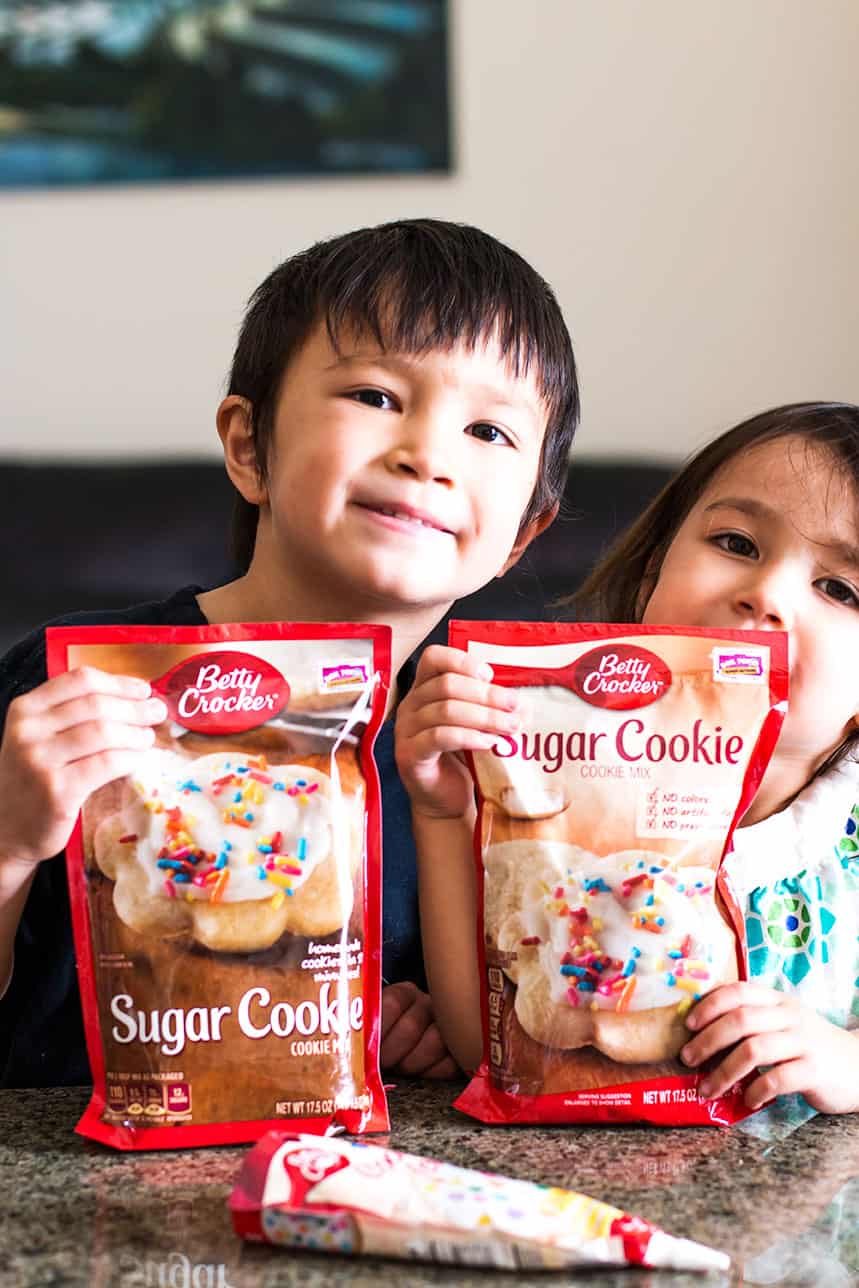 Baking is a great way to spend time with the kids and get them involved in a productive activity.  They get to use different motor skills like stirring and kneading dough, and the rolling pin duties which also helps build strength.  My son loved that part best but was also pooped after just a few minutes.  It was nice to have extra help on all the aforementioned activities, my hands enjoyed a little break.  Another thing I like to bring the kids in on is measuring out all of the ingredients.  Anything that involves math is a plus in my book.  The kids had the most fun with the last steps of putting on the frosting and sprinkles.  The anticipation had built up a little bit with each step of the process, and afterwards they were absolutely ready to wolf down the whole lot of them, so self-control was the final lesson of the day.  I took some pics of their whole baking process and may toss a few in with the gift basket's card.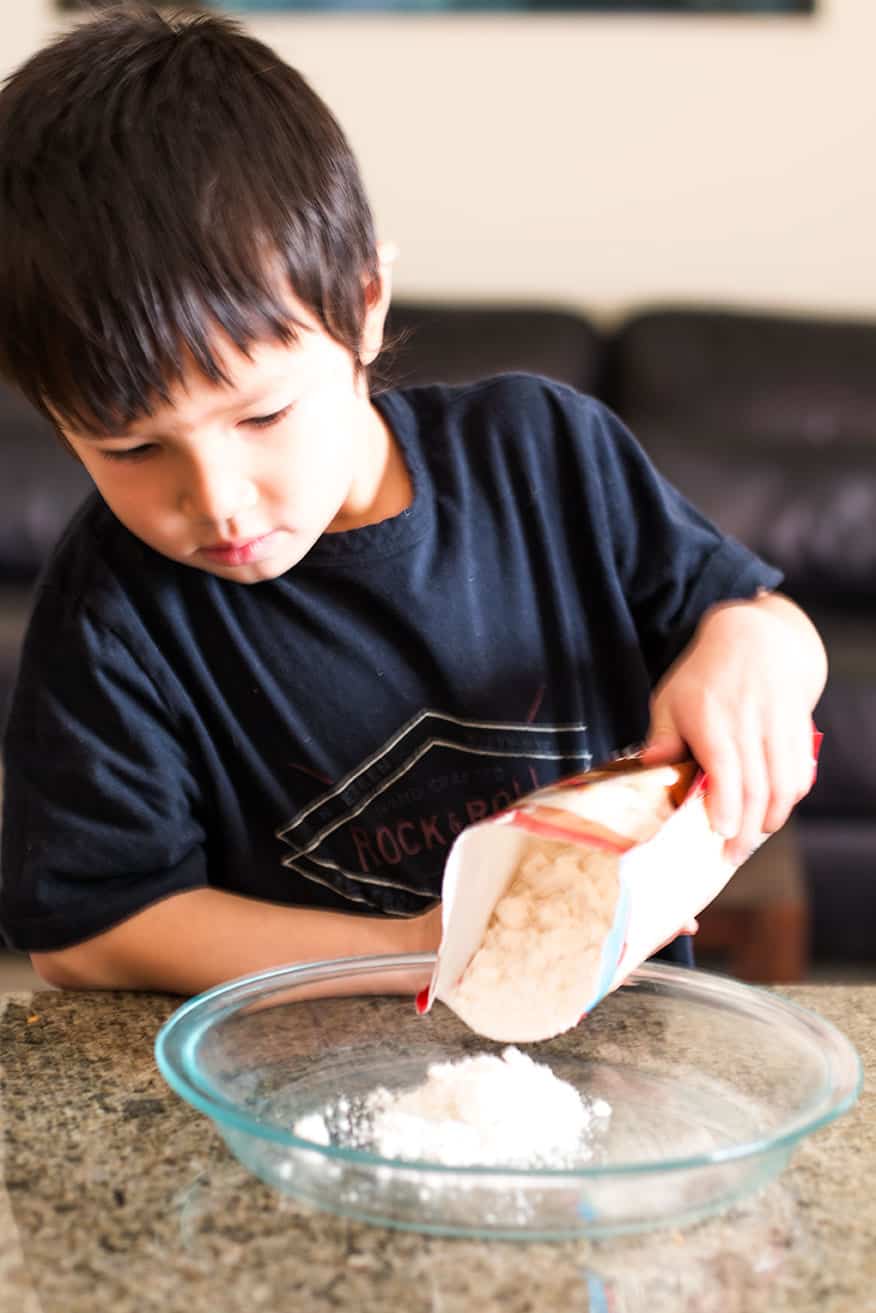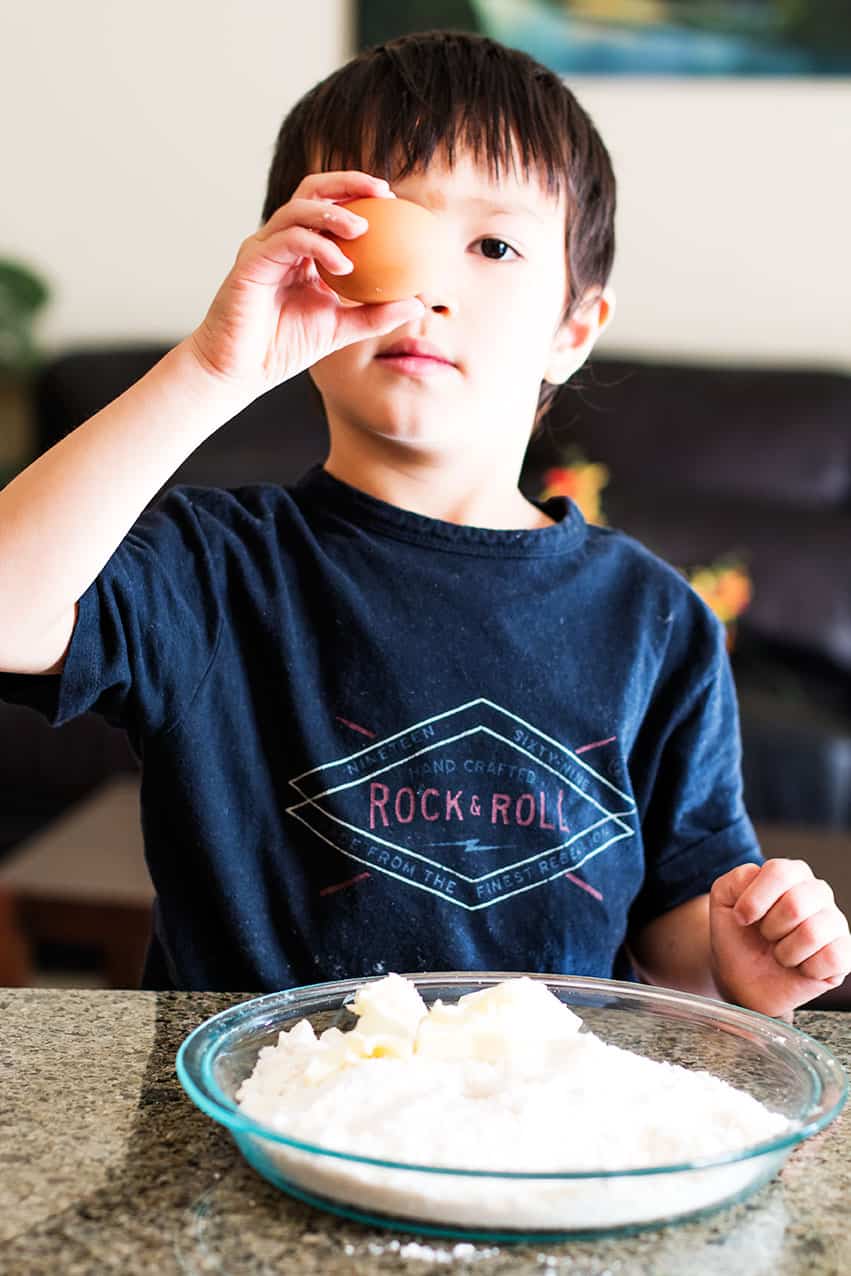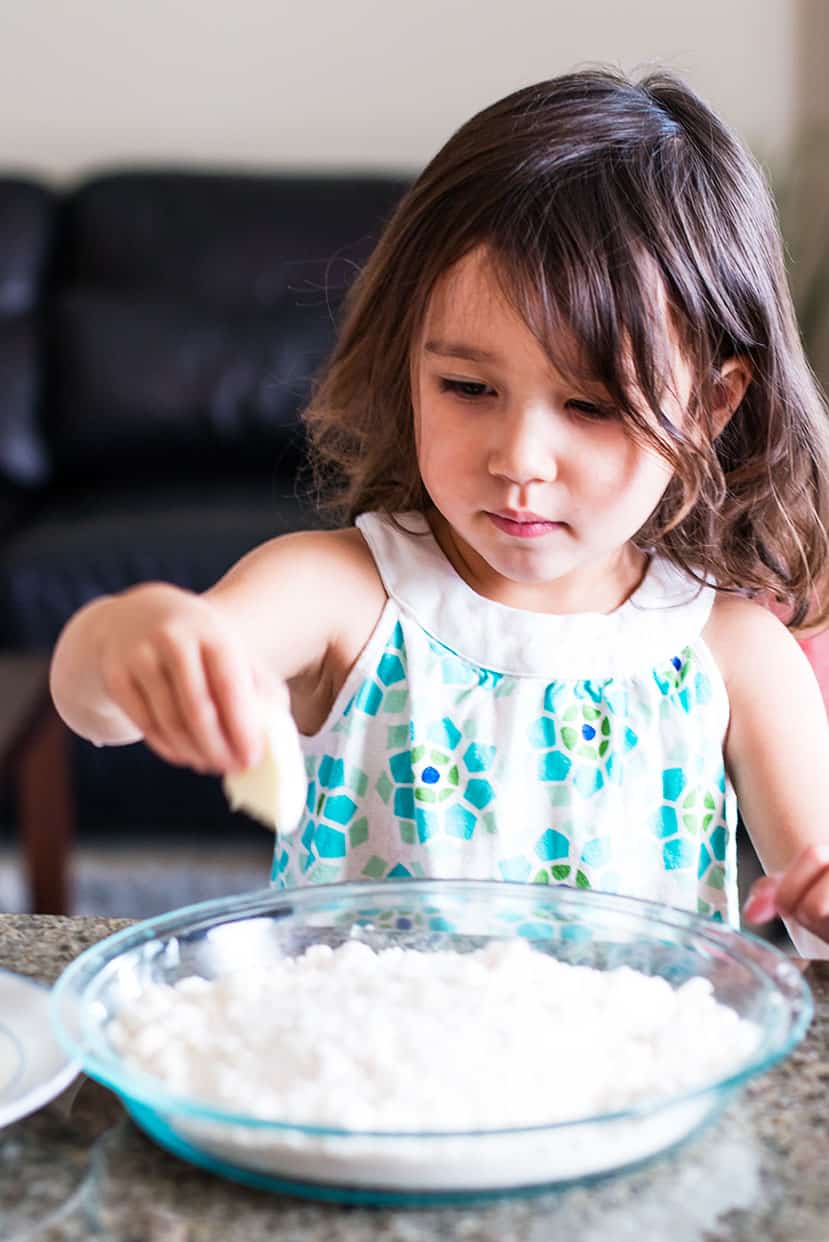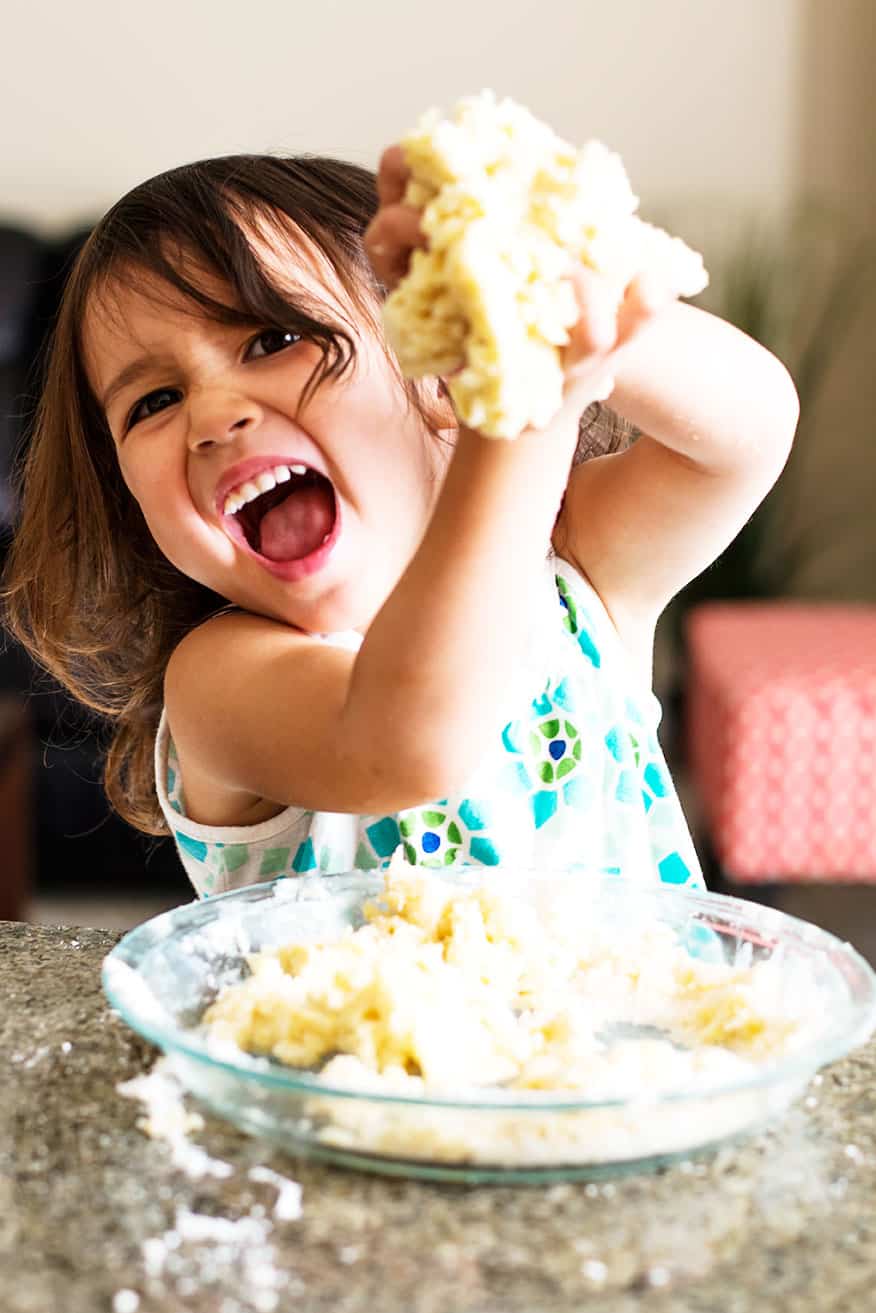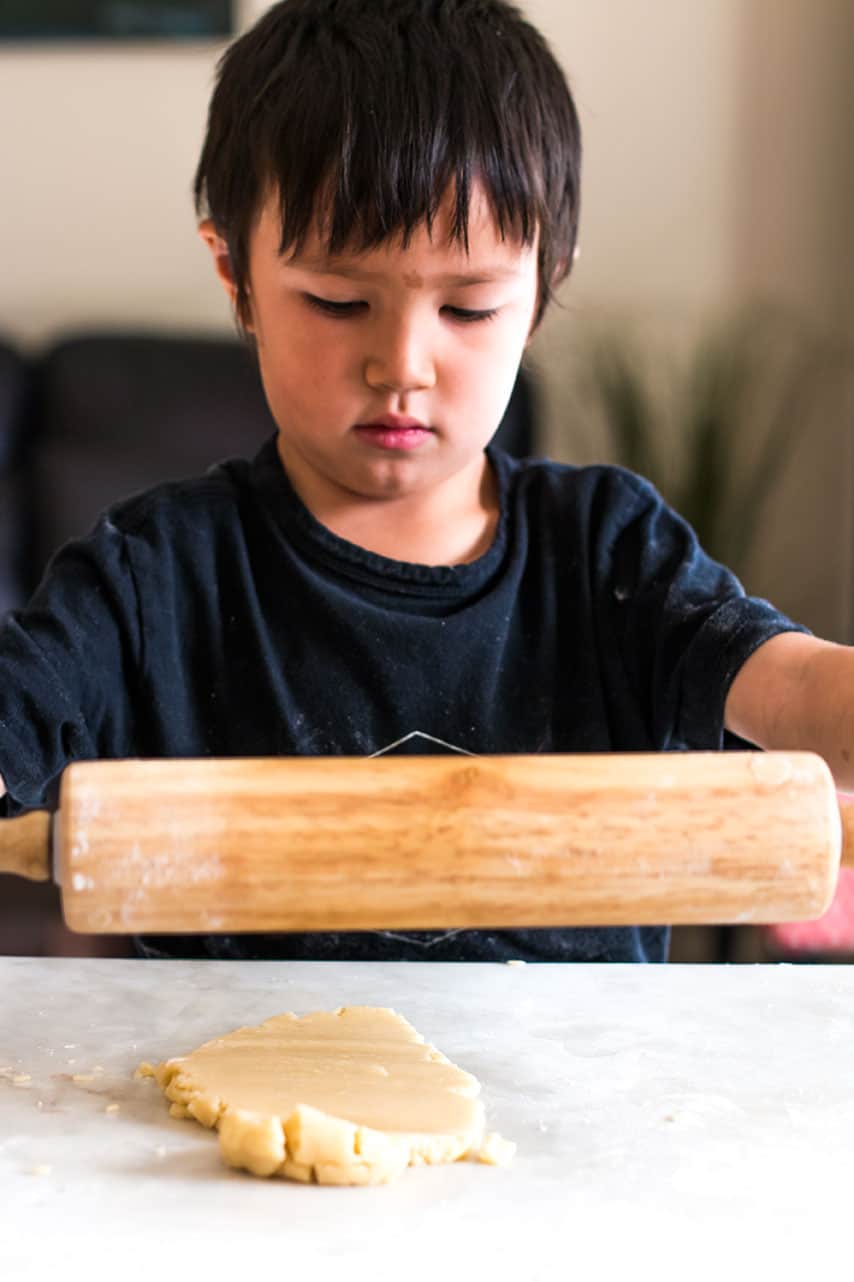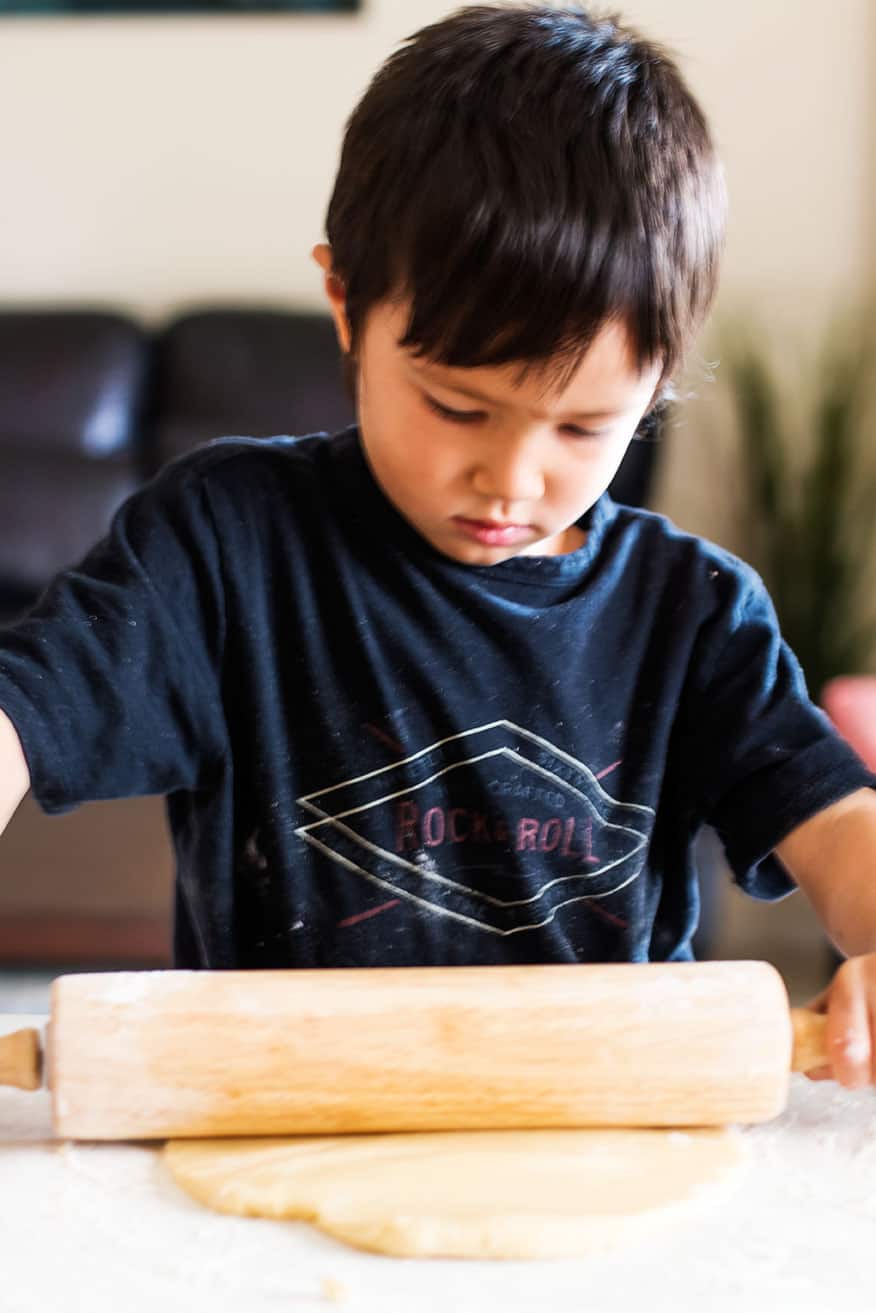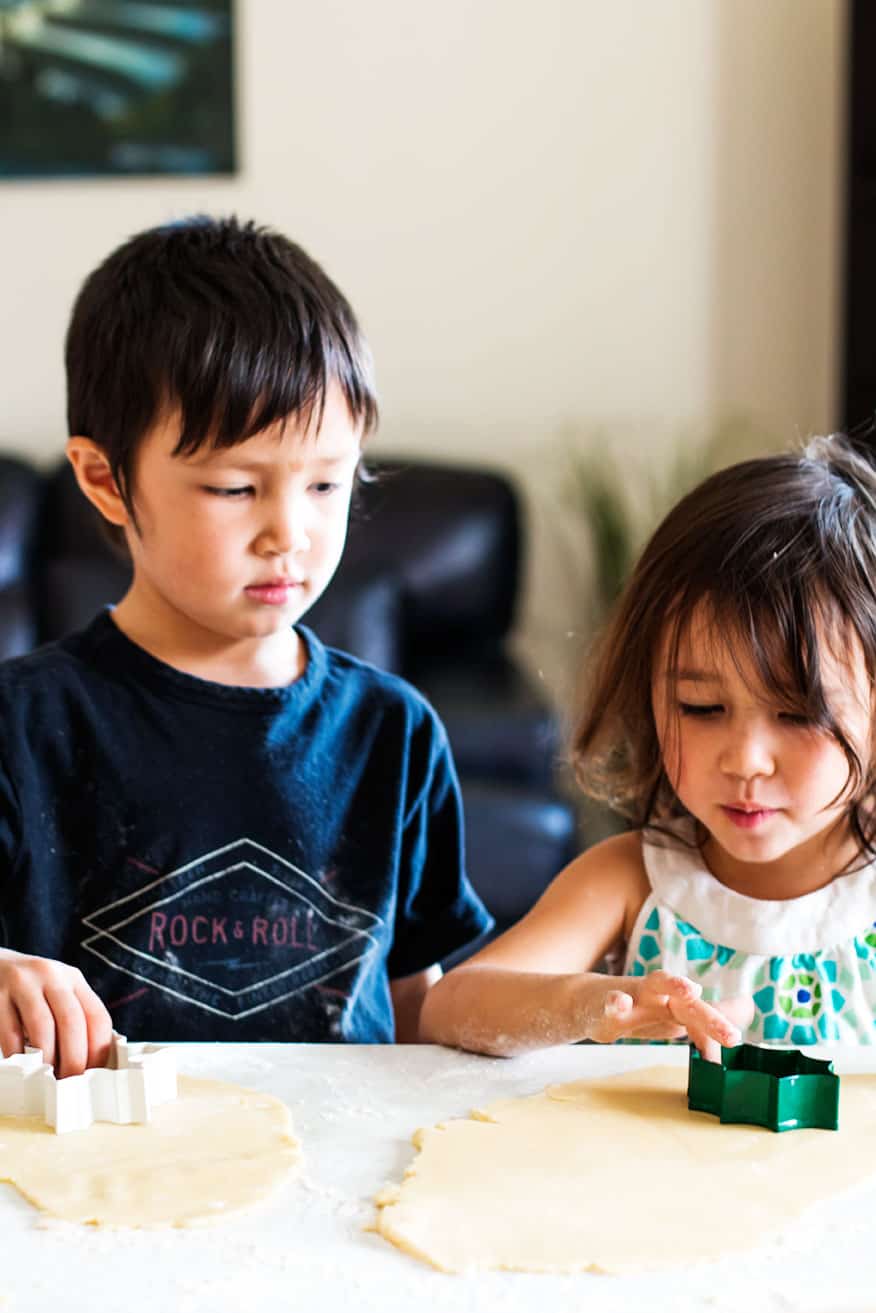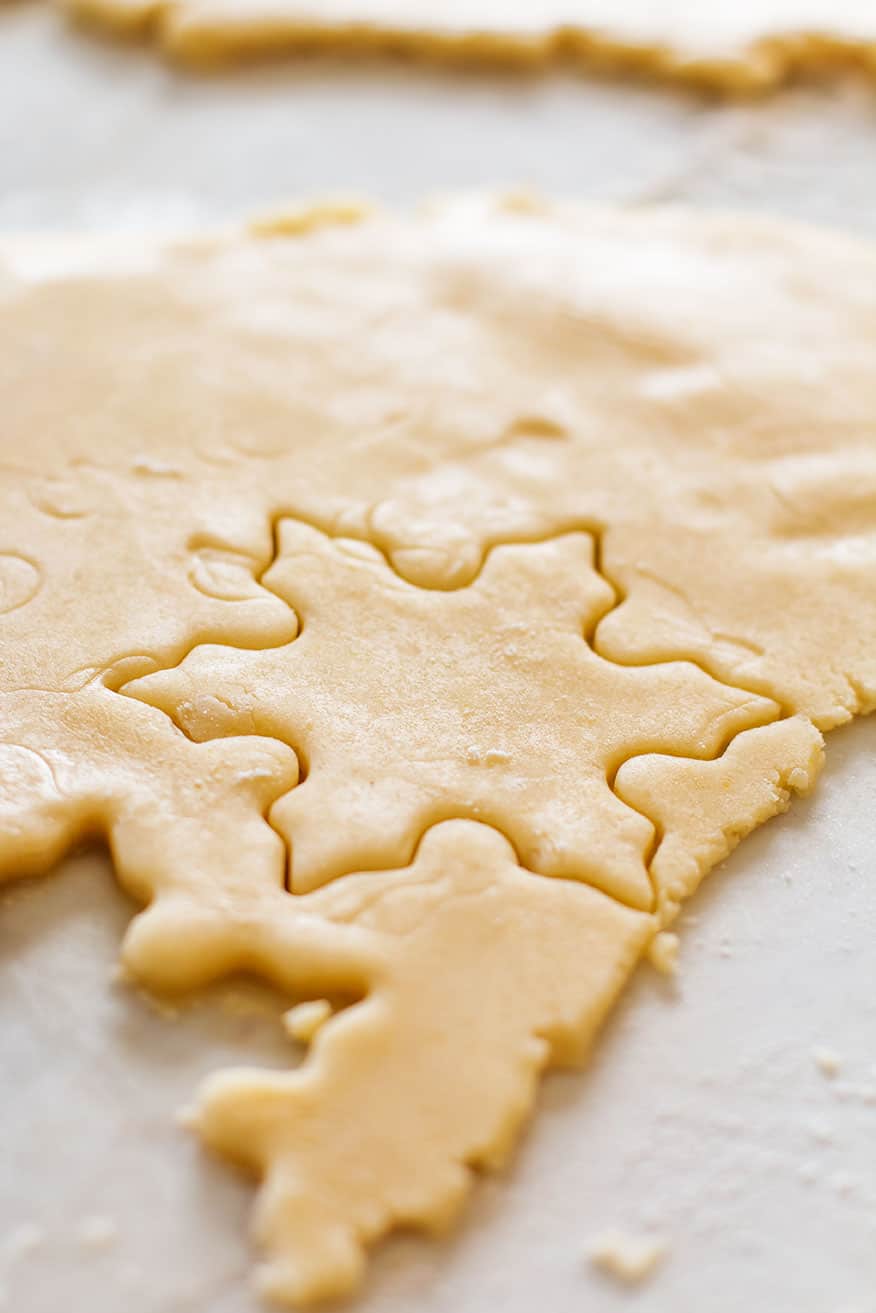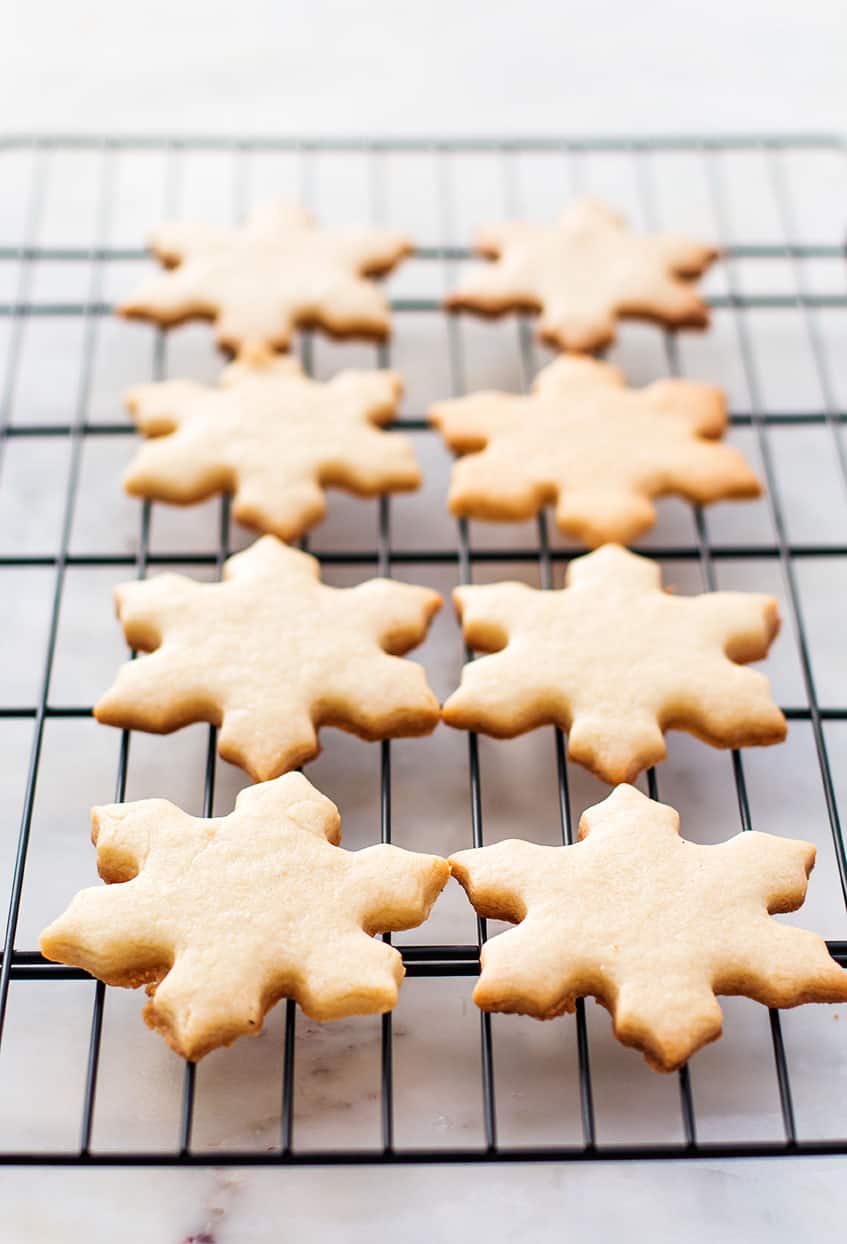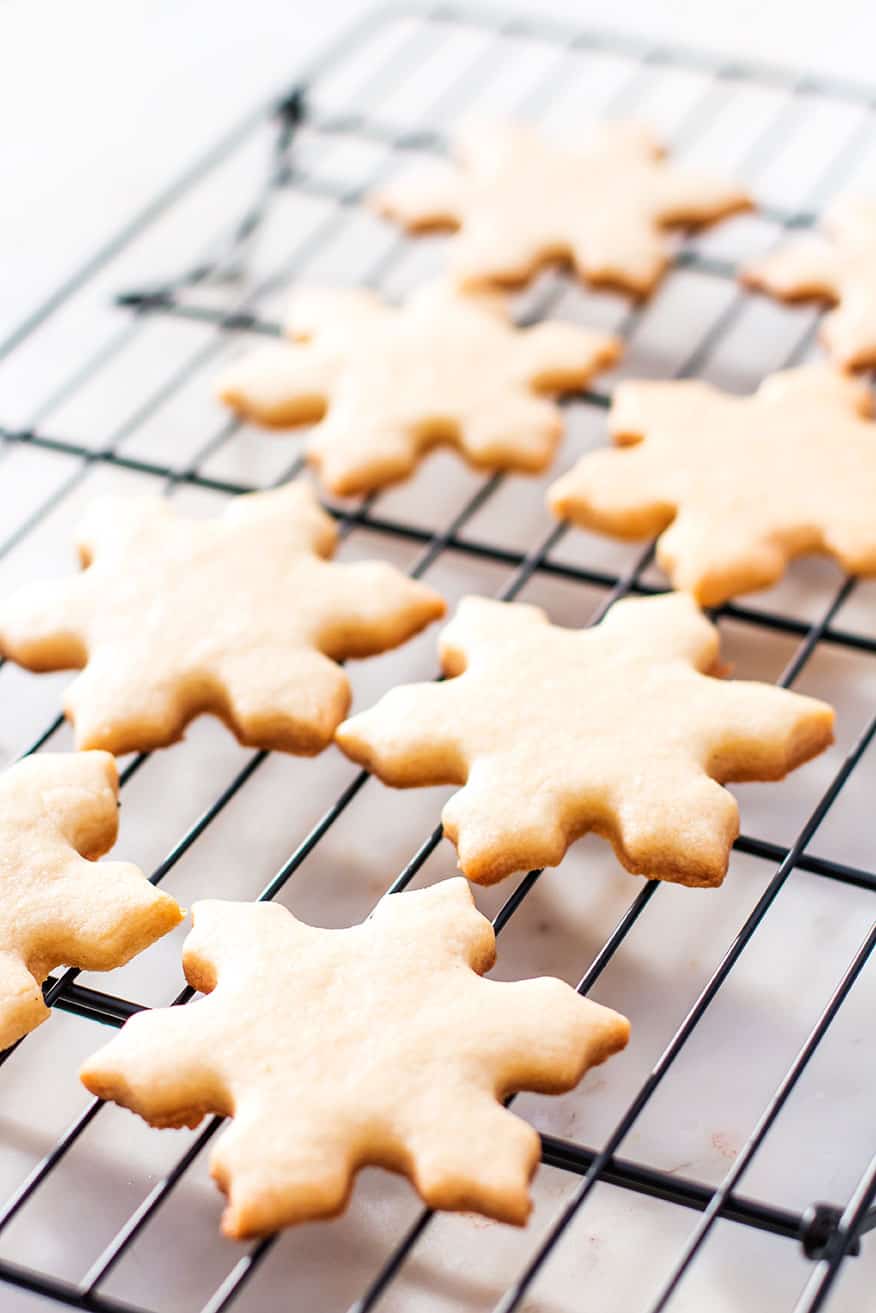 I have gone with Betty Crocker cookies for years.  I personally like them crispy as I feel that's what a traditional holiday cookie is all about.  My husband likes them the slightest bit softer and asks that I alter the baking time slightly for him (such high maintenance, that guy).  We tried the frosting from Betty Crocker this time and the tube was perfectly manageable for my little ones.  The frosting tastes great too, very satisfied customers here.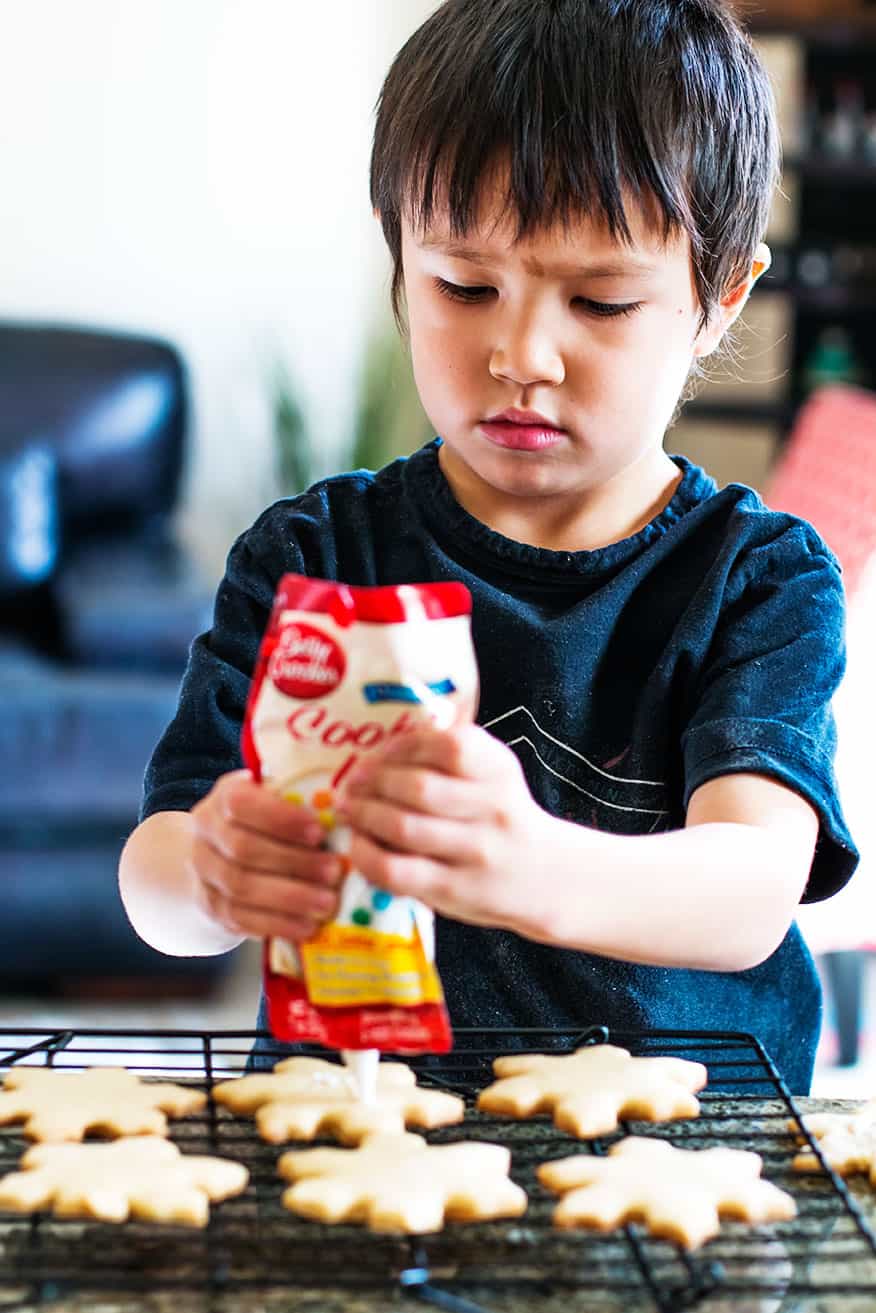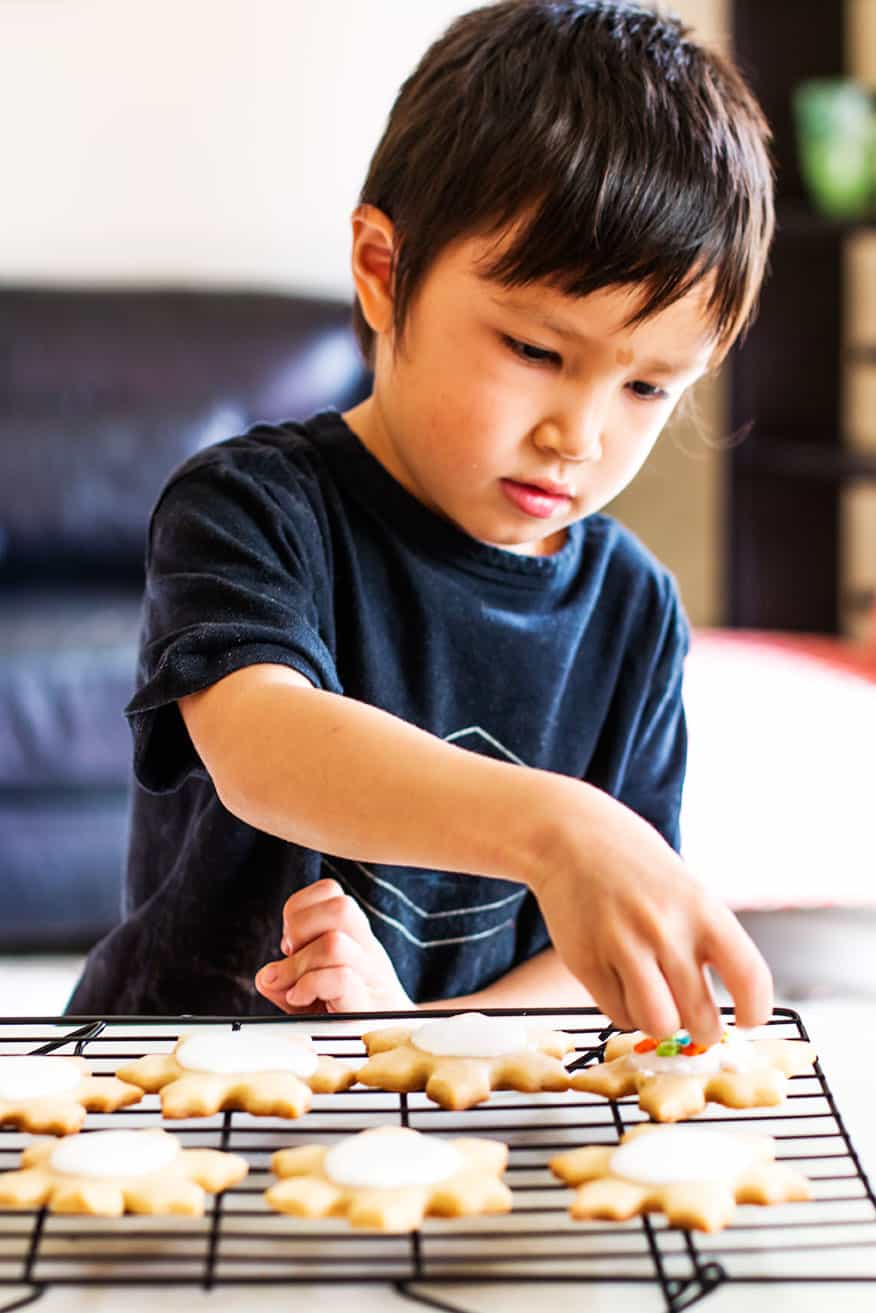 #SpreadCheer this holiday season with a personalized gift basket.  Add in some items that people can spoil themselves with (I went with some nice soap sets), something from the heart like a craft item or baked goods, and most importantly a big dose of love. You can purchase Betty Crocker at local Walmart Stores or online.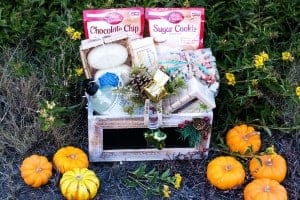 Ingredients
1

Box Betty Crocker Sugar Cookies

1

Egg

3

Tablespoon

All purpose Flour

1/2

cup

Butter

Margarine or Spread, melted

Candy Sprinkles

1

Package Betty Crocker Decorating Cookie Icing
Instructions
Preheat your oven to 375 ºF and lightly grease a cookie sheet

Stir flour into dry cookie mix in a medium bowl

Add melted butter and egg, stir until soft dough forms

Divide the dough in half and Roll each half with a rolling pin for about 1/8 inch thick

Using cookie cutters, cut your dough into desired shapes

Place the cookies into a cookie sheet

Bake for about 5 - 7 minutes or until brown

Transfer cookies to a wire rack to cool for about 5 minutes

Scoop a tablespoon of frosting into the center of the cookie using a small spatula or use Betty Crocker Decorating Cookie Icing

Sprinkle each with candy bits