Delicious Chicken Cacciatore. I have cooked chicken about a thousand different ways and my favorites tend to be those that keep the chicken the juiciest. This dish has succulent chicken that's cooked in Mezzetta Pasta Sauce alongside Onions, Bell Peppers, Chicken Broth and Kalamata Olives. The tastes dance together and the olives give a bit of salt. The taste is on another level than what you'd expect, but it has the flavor of something out of an expensive restaurant. The dish is simple to prepare and tastes amazing.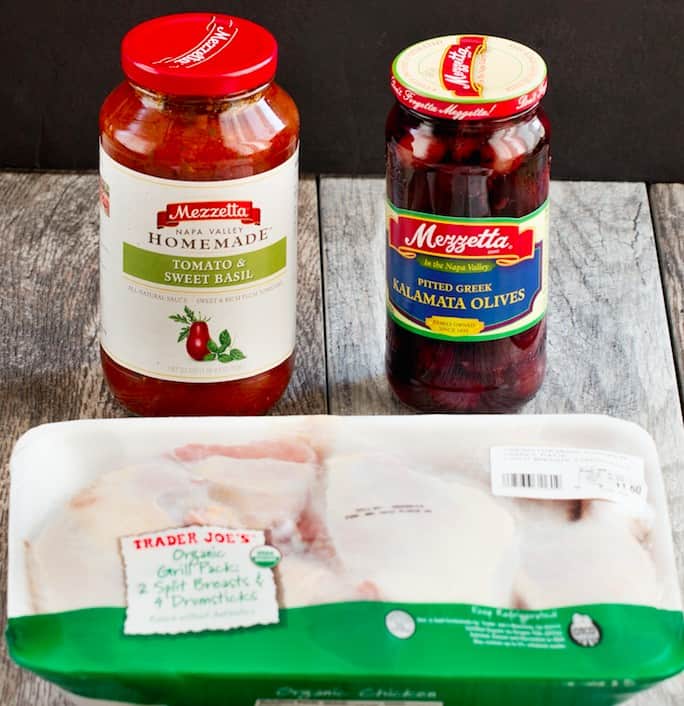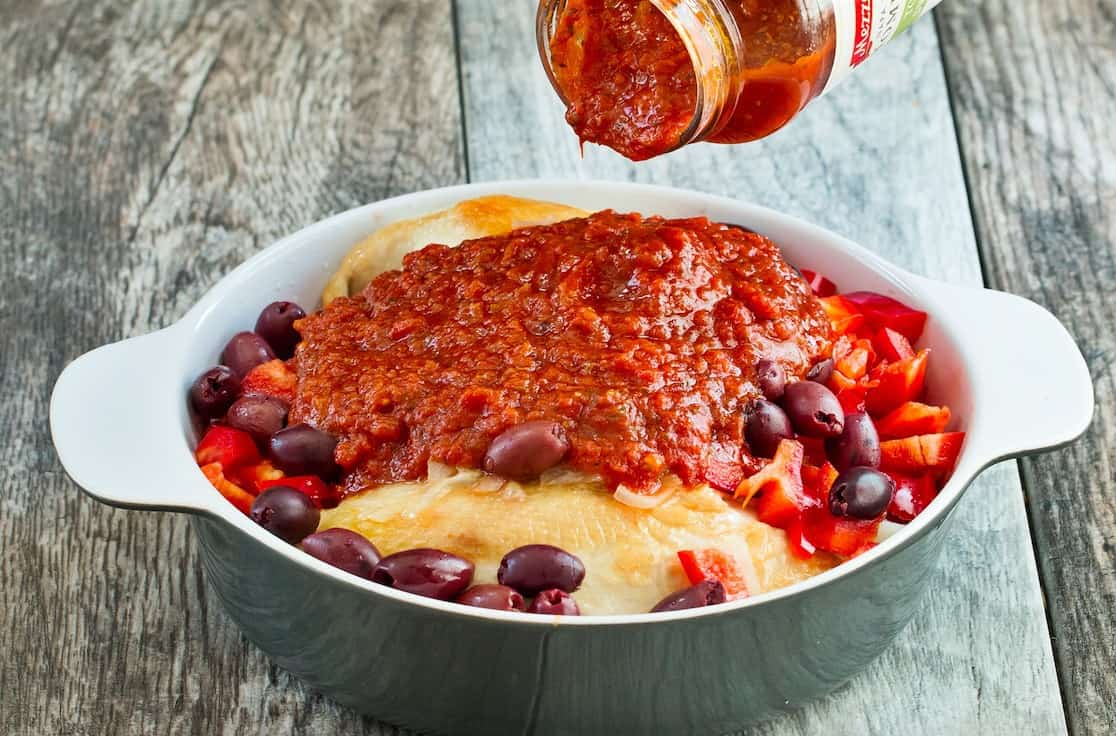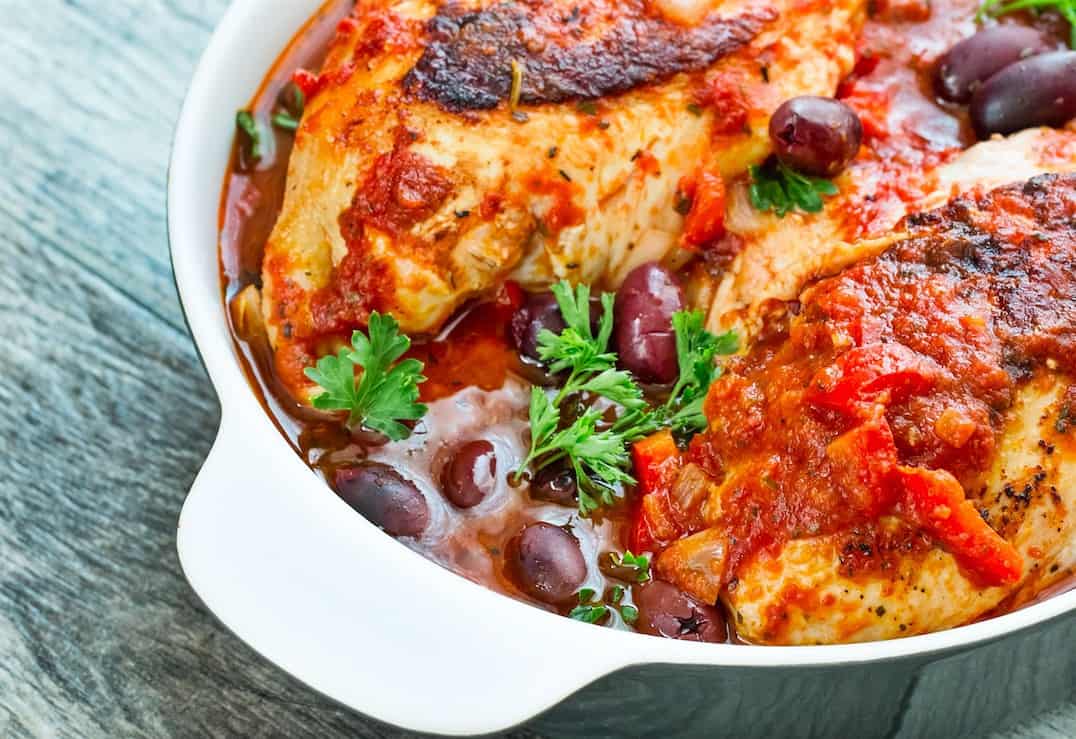 Be sure to check out this Polenta Parmesan with Chicken Sausage and Zucchini and hope you enjoy this Delicious Chicken Cacciatore recipe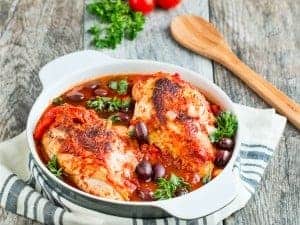 Delicious Chicken Cacciatore
Ingredients
1

lb

of chicken with skin on

2

Tablespoon

of Extra Virgin Olive Oil

1

Medium Yellow Onion

Fresh Red Bell Pepper

,

chopped

½

cup

of unsalted chicken stock

1

jar of Mezzetta Napa Valley Homemade Marinara Pasta Sauce

2

Tablespoons

minced fresh flat-leaf Italian parsley/ Dry parsley

¾

cup

dry white wine

3

Cloves

Garlic

,

mince

1

cup

of Kalimata Olives
Instructions
Season the chicken with salt and pepper

Heat up the olive oil in a large skillet over medium high heat.

Cook chicken for about 5 minute per side

Add onion and garlic, cook until translucent

Add Kalimata olive, red bell pepper, wine, chicken stock and pasta sauce. Bring to boil

Reduce the heat to low, cover and simmer until the chicken is moist

Transfer the chicken to a plate and sprinkle with fresh/dry parsley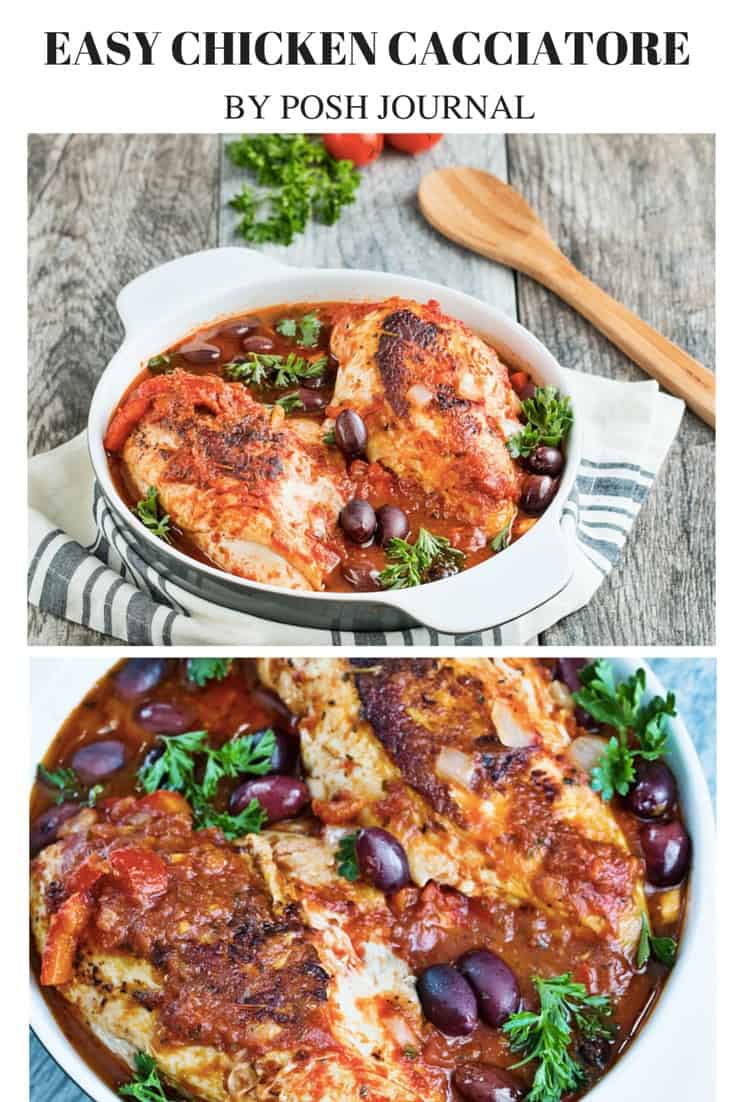 This recipe is adapted from Mezzetta
Today's post is sponsored by Mezzetta, but my love for their Napa Valley Homemade pasta sauce is all my own!