I have been compensated by Nature's Bounty, but all opinions are my own.
The post is brought to you by Activate by Bloglovin and its advertiser. All opinions are mine alone.
Powered By: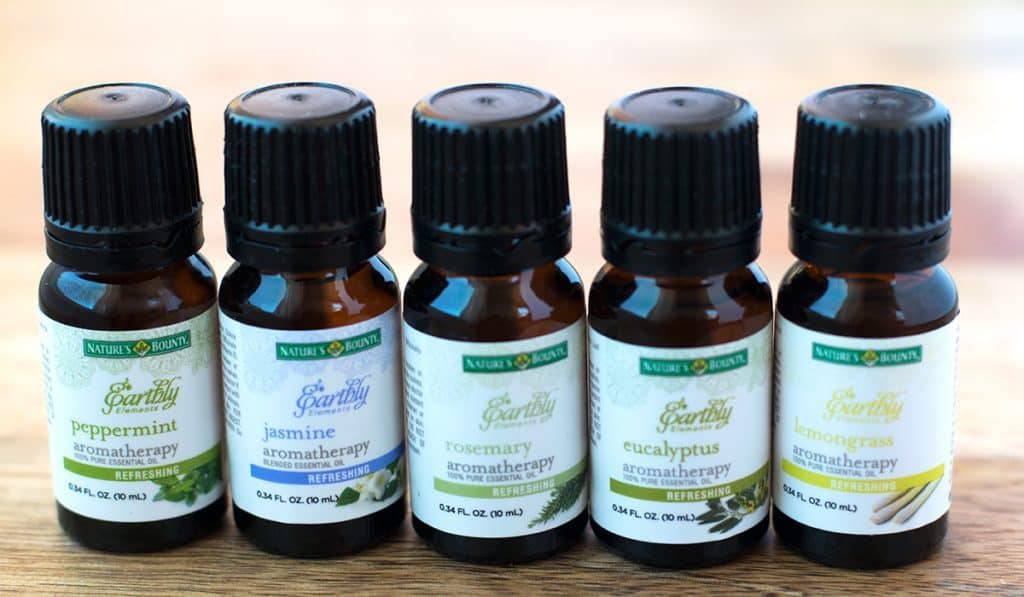 Essential oils, aka aromatherapy is extremely beneficial in so many ways. I am a big fan of aromatherapy and use essential oils to help me feel better, relax and rejuvenate. 
 
Many of us have been using essential oils on daily basis for cosmetic purposes as well as aromatherapy around the house. Essential oils can promote the health of body, mind and spirit, help reduce stress.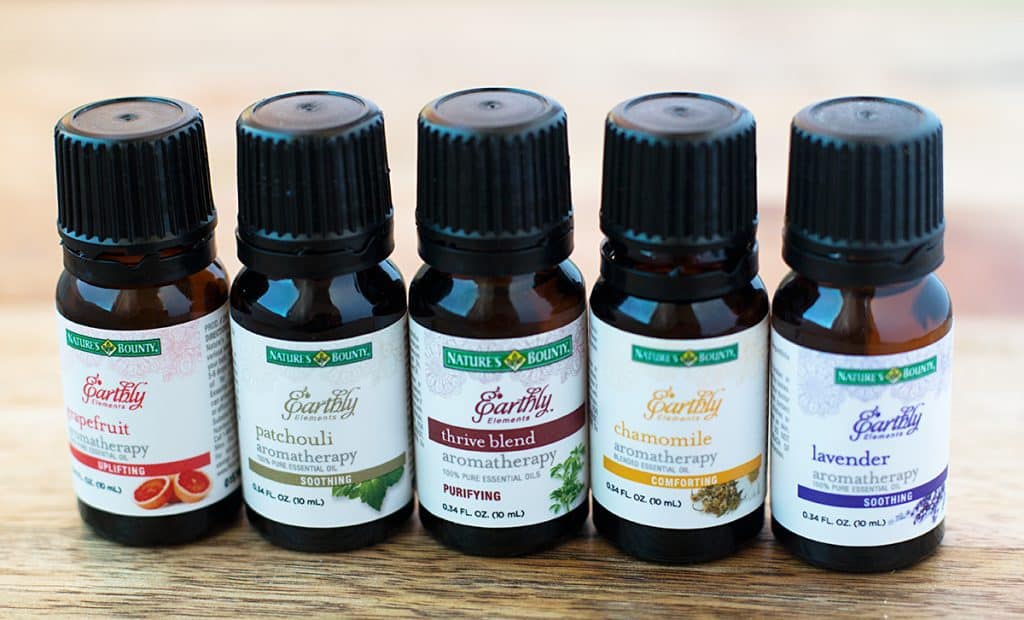 They have an effect that dually promotes calming and energizing. Whether in the bathroom, living room or any other room it can be use it around the house as a cleaning agent, and to give you the feeling and benefits of a relaxation spa right in the confines of your own home. Aromatherapy is the art of incorporating beautifully fragrant essential oils into our everyday lifestyle.
My favorite ways to use essential oils around the home is to incorporate them into other functional products and needs. For example bringing them into my all-purpose cleaner, natural insects repellent, air freshener, laundry refresher, linen sprays and even my DIY candle.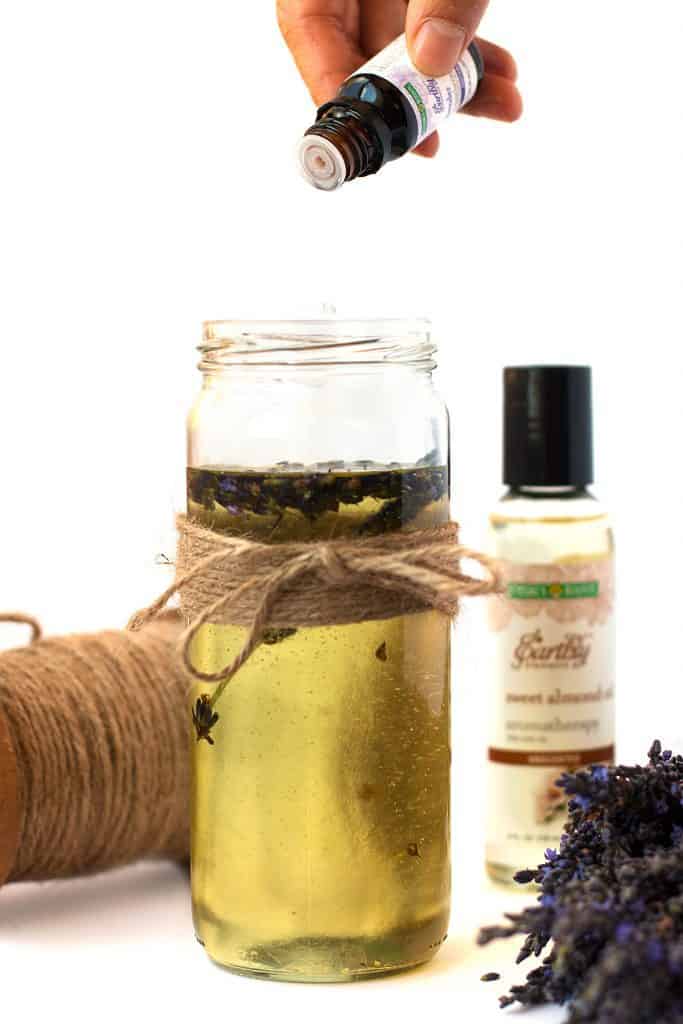 I often use a few drops of lemon oil and some boiling water to help remove burnt food from pots and pans. 
Today I am going to show you how to create this DIY lavender oil diffuser using Nature's Bounty® Earthy Elements™. This easy and natural lavender oil diffuser has a fresh floral character with soothing undertones that is used for tranquility and serenity. It's perfect for relaxation, or to create a calming environment and as mentioned keeps unwanted bugs at bay all year round. Lavender oil is traditionally used for massage. I have tried each kind of the Nature's Bounty® Earthy Elements™ line, from those that are more refreshing to those more aligned with soothing. I personally like to mix it up a bit and have at least 2 different oils going in different parts of my home. If you try that you might then be able to better determine which is your favorite, or as in my case figure out that you like them all and like different rooms associated with different scents.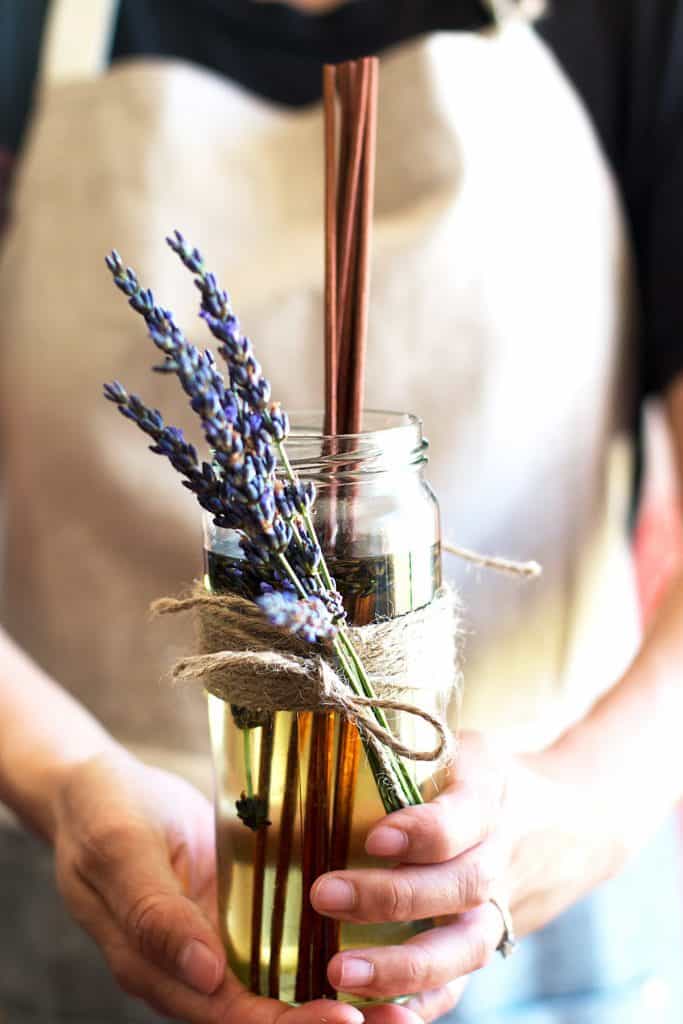 The difference in quality that you find in Nature's Bounty® Earthy Elements™ is rooted in their three process of creating the oils:
- They use steam distillation to manage both temperature sensitive materials and separate plant compounds.

- Secondly there is a cold pressed process which brings temperatures down as much as possible for the plant's fragrance oil,

- And third there is an expeller process which brings a high degree of pressure to crush the nuts and seeds, in a method that is mechanical and non-chemical. This helps the oils run freely and naturally.
Nature's Bounty® is a trusted brand and I always keep an eye out for their best and latest products. For healthy living they are one of the premier brands that sets the bar for quality products that I know will not only do the job but will also be safe for my family. With a product like this where there are hundreds of applications in our daily lives it's great to have the peace of mind to go with a brand you trust 100%.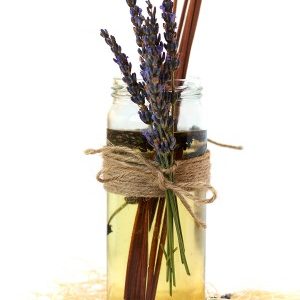 DIY Lavender Oil Diffuser
Ingredients
Any glass jar of your choice

4

oz

of Nature's Bounty® Earthy Elements™ almond oil

20

drops Nature's Bounty® Earthy Elements™ lavender oil

5

drops Nature's Bounty® Earthy Elements™ rosemary oil

7

Natural Reed Diffusers
Instructions
Mix all the ingredients (except reed diffusers) in a mixing bowl.

Pour the mixture into any glass jar of your choice

Put reeds into the oil and allow them to sit for one hour then flip