DIY Plates and Paintings
I have been painting for a while now but haven't shared anything on my website.  Here are 2 easy DIY pieces that I made.  One is a plate with just a couple of colors… no instructions needed, just a couple of colors of paint and a fun attitude and just a few minutes of your time.  The second one is an abstract painting that I made, with tons of colors, shapes and everything else!  It is very chaotic, and although it's not for everyone I really enjoyed making it and have a room that needs something really bright  and lively…this should do it!  I think abstract art is all about what is inside of you, but I do have some general tips on expressing yourself through art.
Express Yourself, Everywhere You Go
I love being able to express myself wherever and whenever possible.  I take advantage of the little opportunities to do so, oftentimes in what I wear and bring with me every day.  This may be a really funky pair of leggings, or a vintage handbag that I picked up from thrift store.  A lot of my favorite accessories are from brands and designers that I've never heard of, while others are from the most famous out there.  I would kill to have an old VW van that was custom painted in light yellow.  That's a steep purchase, there are some easier and more affordable ways to show your artsy side.  Do you have a plain looking phone?  After you check out the Moto X Pure Edition I think you'll see why it's a great time to upgrade.  They're designed by Jonathan Adler, an iconic designer whose work spans many mediums from pottery to interiors.  His patterns are gorgeous, eye catching and memorable.  It's so cool that you can now have his designs right on the one thing you take everywhere you go!  The phone's specs are shown below in the article.
Express Yourself Through Artistic Therapy
Creating your own art is another great way to express yourself.  The process in doing so is for me as important than the end result.  When I paint, even the first steps of mixing two colors to get a third is fun and soothing.  Painting is therapeutic, not so much an escape from my day-to-day but more an introspective discovery process.  I never did all that well in art class when I was younger so I figured I should steer clear from it altogether.  Much later in life I realized how much I enjoy it and really need to do art.  We all have a creative voice that needs to shout out and be heard every now and then.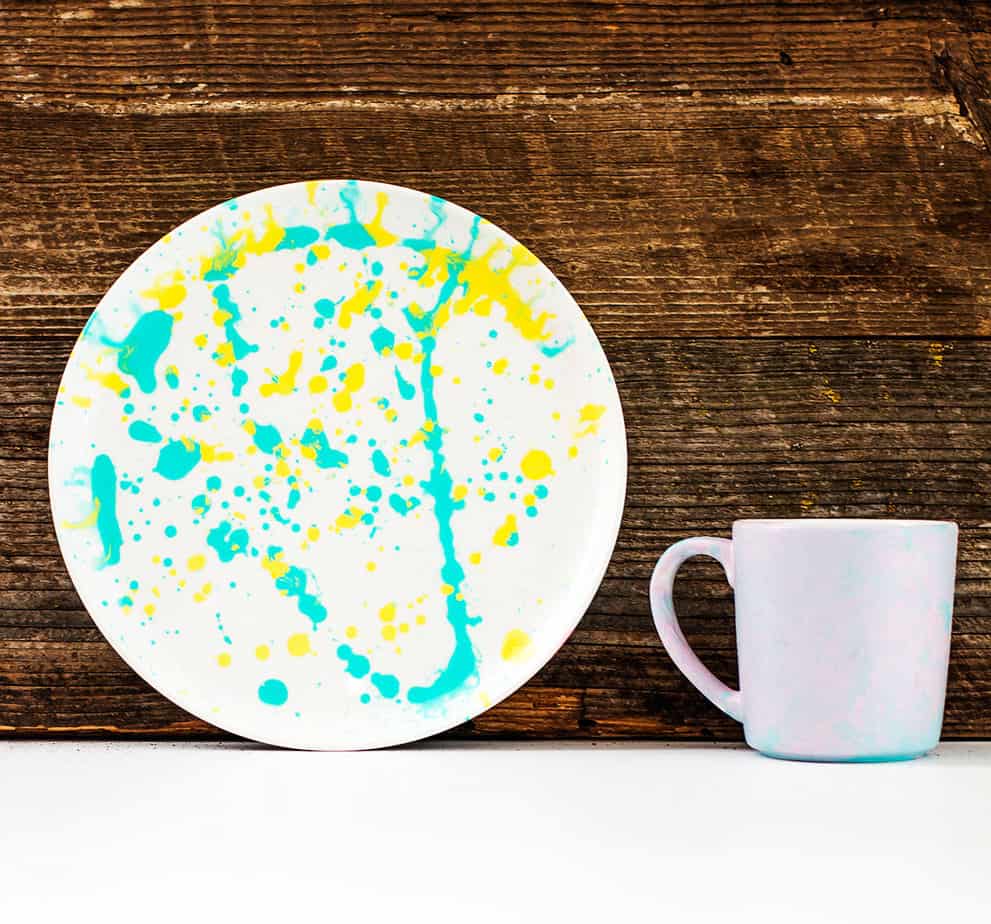 Tips for Artistic Expression and Painting
Painting has become my primary art form but my tips are applicable to most any art medium.
–          First and foremost, don't put too much weight into what you hear from anyone else, including me.  It's all about finding what works for you, so take all of these tips with a grain of salt.
–          The worst thing you can do when expressing yourself artistically is to worry about what other people will think of your work.  Keep negative thoughts far away.
–          I always turn the TV off, and instead listen to music.
o   For me the best music to paint to has an evocative edge to it… David Bowie (RIP L), Philip Glass, Santogold… find something that inspires your creativity.
–          I keep plenty of paper towels and water handy as things usually get messier than planned.
–          If you're using acrylic paints, be extremely careful!  Some unnoticed blue paint on your shirt can then spread to the carpet, chair and bed (yes that happened to me).
–          If you find yourself sitting there for more than 2 minutes with an intimidating blank canvas staring back at you, just start painting something.  Getting over that initial mental block is a huge first step, and if you have a set of lines or shapes or colors already going it will trigger more thoughts and ideas.
Moto X Pure Edition by Jonathan Adler – Phone Specs:
Top-rated 21 MP camera
All day battery
TurboPower for the world's fastest charging
A stunning 5.7" Quad HD display
Front-facing stereo speakers deliver crisp, clear, and powerful audio
Advanced water protection so spills, splashes, or rain won't ruin your day
It's unlocked, which means you can use your Moto X on any network, and switch carriers whenever you want – without having to buy a new phone.
Thank you to Motorola for sponsoring today's post and inspiring me to share about the Moto X Pure Edition!