This simple pumpkin bread recipe is so moist, spiced, tasty and fragrant! It's a perfect fall recipe and fits nicely with the upcoming holiday season, consisting of easy ingredients that you can find right in your pantry.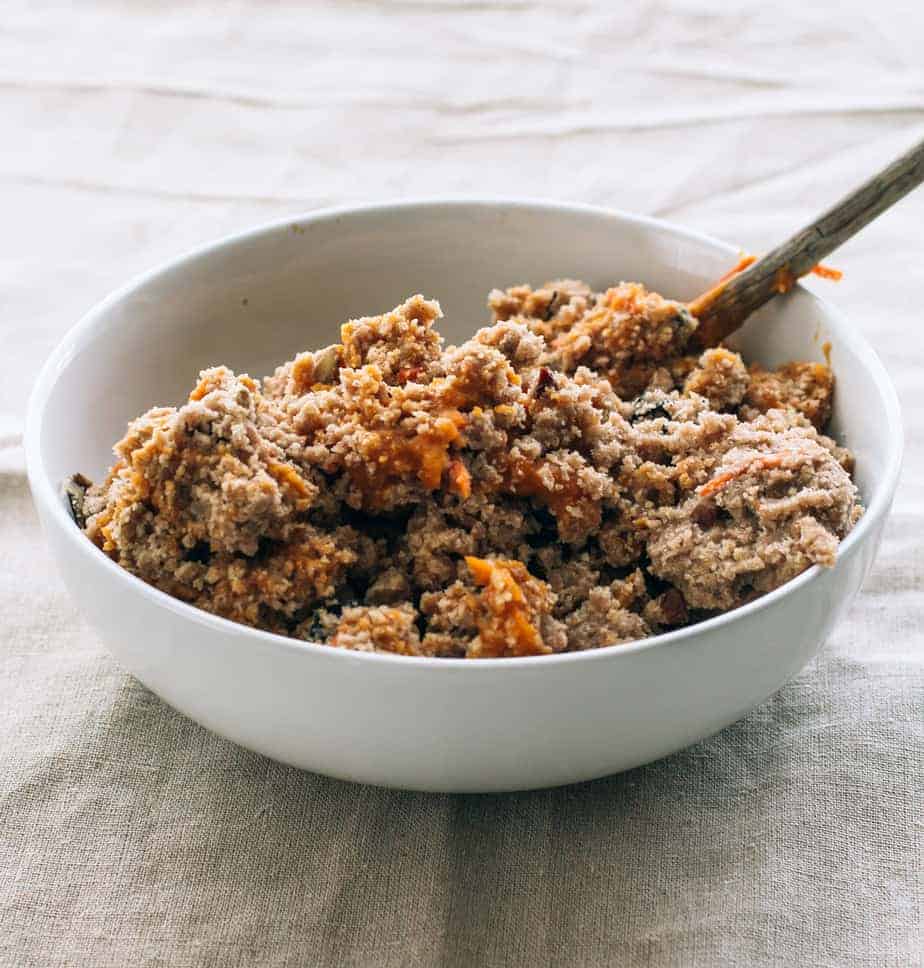 Spiced Pumpkin Bread Ingredients : As always, I try to incorporate as much veggies as I can into my family's diet.  I decided to add shredded carrots, which add a touch of texture and sweetness, plus additional health benefits. Optional : add ground flax-seed, high in antioxidant and omega-3 fatty acid.
Banana bread and zucchini bread are more common but I like a quick and easy  pumpkin loaf just as much.  For my kids I sometimes place some applesauce atop the pumpkin bread and wash it down with a tall glass of milk.  I myself think it goes great with tea, likely because of the spices in both. Hope you'd like this easy pumpkin bread recipe! Enjoy!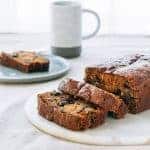 Pumpkin Bread
Ingredients
1 2/3

cups

all-purpose flour

1 1/2

cups

sugar

1

teaspoon

baking soda

1/2

teaspoon

baking powder

1

teaspoon

ground cinnamon

3/4

teaspoon

salt

1/2

teaspoon

ground nutmeg

1/2

teaspoon

pumpkin spice powder (I bought this product at Trader's Joe's

there are many good brands out there, or you can use 1/3 teaspoon nutmeg).

1/3

cup

walnuts

chopped

1/3

cup

raisins

chopped

1/3

cup

cranberries

chopped

1/3

pumpkin seeds

unsalted

1/3

cup

shredded carrots

optional

2

tablespoons

ground flax seed

optional

2

large eggs

1/2

cup

water

1/2

cup

canola oil

1

cup

canned pumpkin (puree

unsweetened)
Instructions
Preheat oven to 350°.

Combine all dry ingredients in a mixing bowl.

In a separate bowl, Whisk in the eggs, oil, water and canned pumpkin then pour the dry mixture and stir

Pour the mixture into a greased loaf pan

Bake for about 65 minutes or until a toothpick inserted in the center comes out clean.