I created this post as part of a sponsored series with Socialstars and SPLENDA® Brand; all opinions are my own. #SweetSwaps #SplendaSweeties. Check out this delicious Sugar Free Vanilla Cake Recipe with Fresh Berries and Cream Cheese Frosting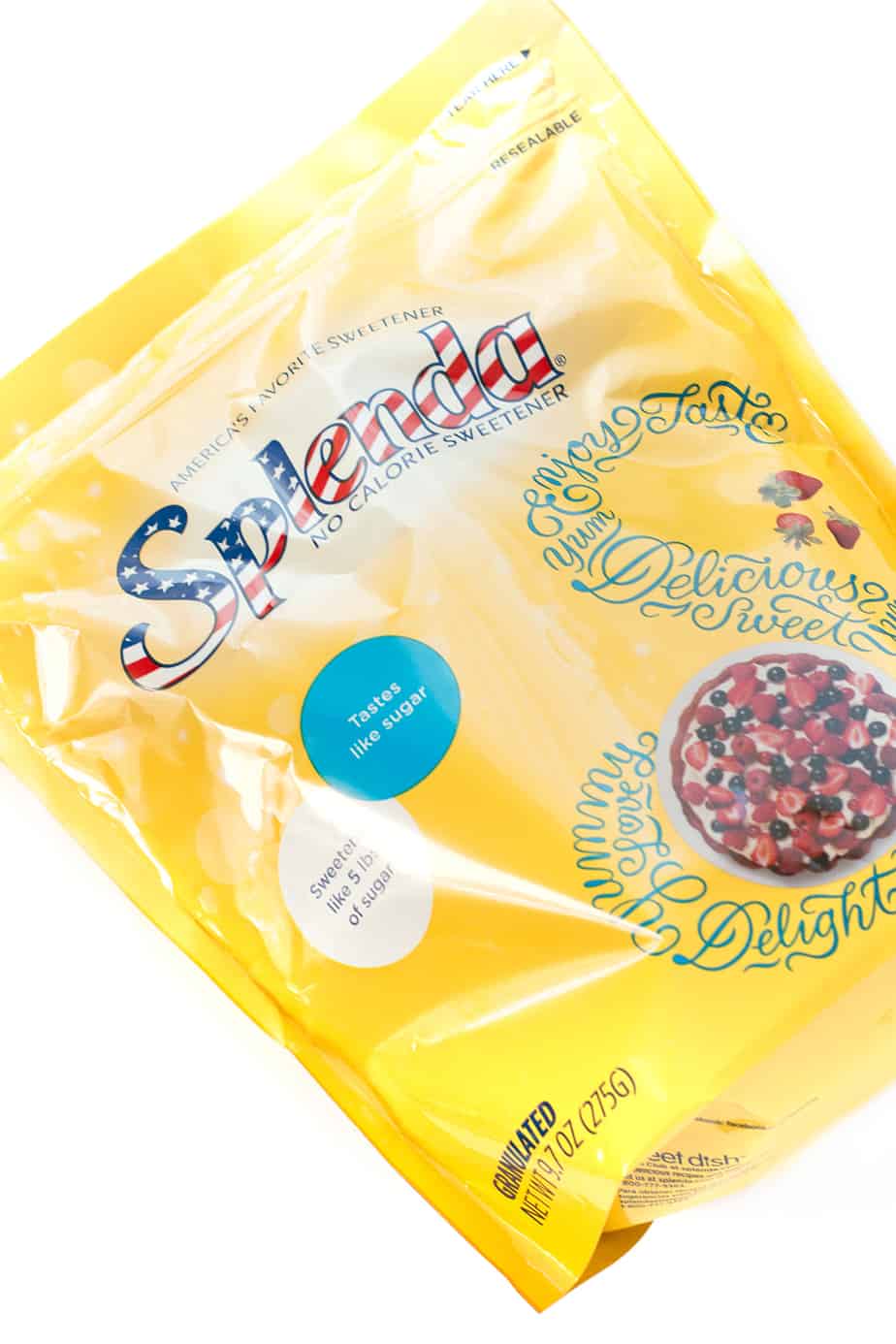 Cream cheese frosting is a favorite of mine, especially when incorporating it into a vanilla cake from scratch. I think it's the highlight of the attached cake recipe , which also has fresh berries and a nice red, white and blue theme. The recipe gets a lot of compliments, especially the frosting! The 4th of July may have passed but it's a very patriotic time with it being an exciting election year. That plus everything going on in the world makes me more proud of America than ever before.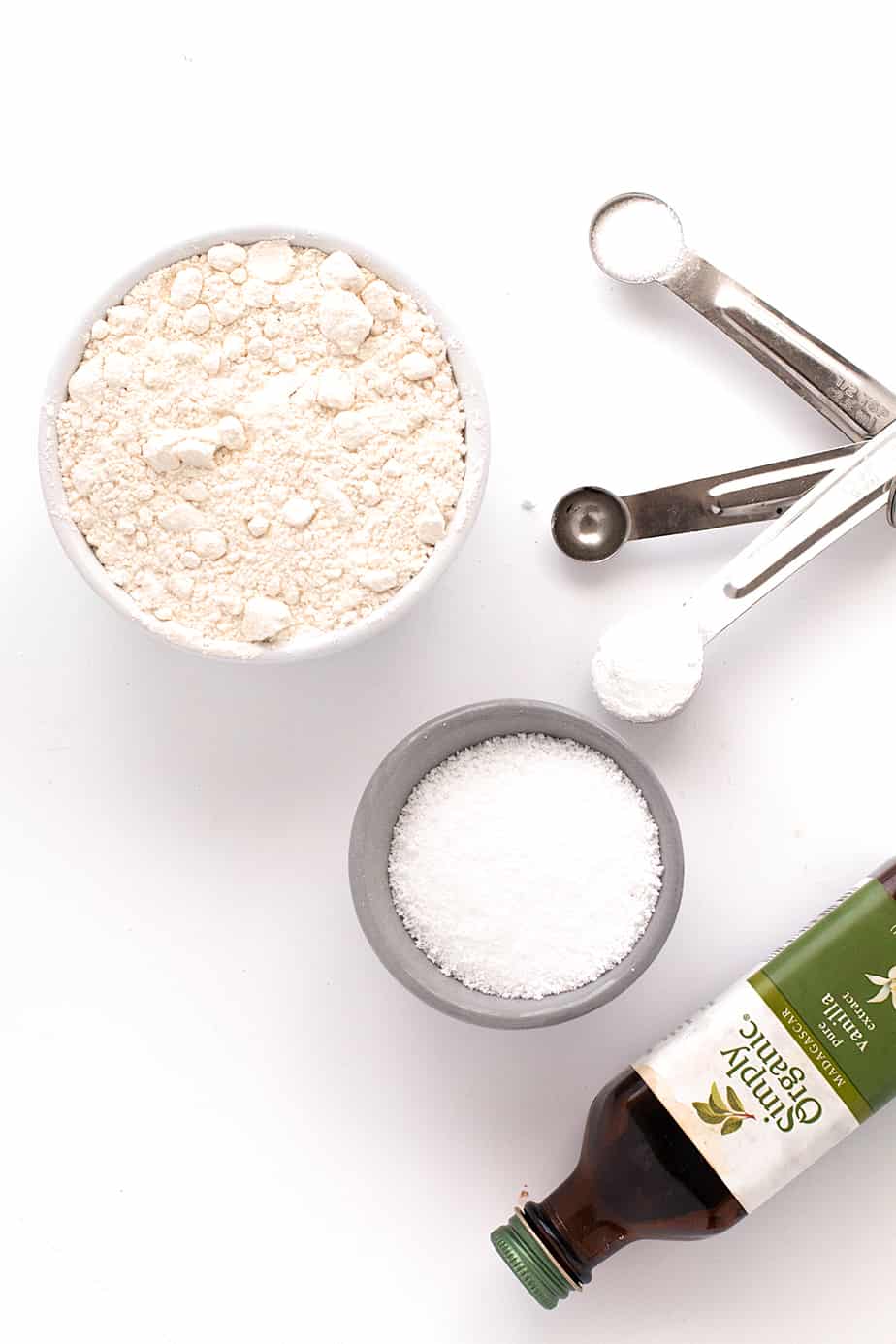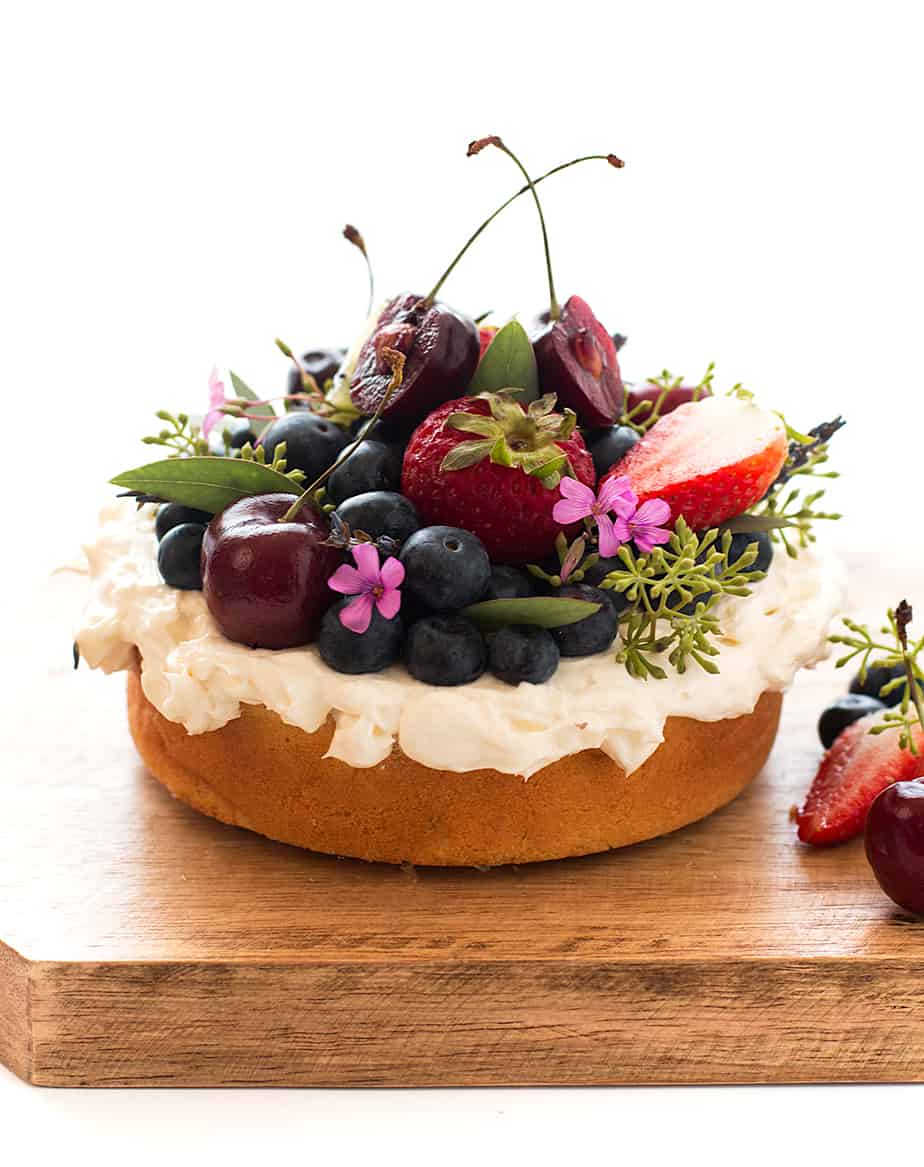 Cream cheese frosting recipes have been gaining traction, especially Splenda cream cheese frosting recipes. There's good reason for it: it tastes great yet won't spike your sugar intake. This recipe uses SPLENDA® Granulated which actually has a Made in America packaging... fits perfectly with my theme! The blueberries and strawberries pep up the taste of this easy vanilla cake and definitely help out with the presentation. I added a tad of kiwi and some flowers for presentation but those are optional. I love the way these smaller cakes look, they are cute and are a great size for two people to share.
Along with being proud of the USA, as mentioned in many of my previous posts I make a concerted effort to buy Made In America products. I trust products that are Made In America as they are of the highest quality and standards. By purchasing them I am also helping to create and keep jobs here in the US.
When swapping sugar for SPLENDA® Sweetener Products in your own recipes, please refer to the SPLENDA® Brand measurement conversion charts. Just a half-cup of SPLENDA® Sugar Blend replaces a full cup of sugar.
SPLENDA® Sweetener Products help here too as my sugar substitute to save on calories. When swapping sugar for SPLENDA® Sweetener Products in your own recipes, please refer to the SPLENDA® Brand measurement conversion charts. Follow SWEET SWAPS™ for recipes & tips to help you save calories all year! Click here to get Sweet SPLENDA® savings. Think Sugar, Say SPLENDA®, Use SPLENDA®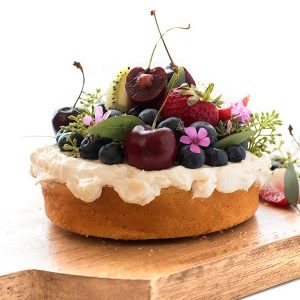 Easy Vanilla Cake Cream Cheese Frosting
Ingredients
Vanilla Cake Layers

5

eggs

3

cups

all-purpose flour

½

teaspoon

salt

3

teaspoon

baking powder

1

cup

unsalted butter,

room temperature

1 ⅓

cup

SPLENDA® Granulated

2

teaspoon

vanilla extract

1

cup

milk

Blueberries

,

cherries and strawberries (quantity to your liking)
Instructions
Pre heat oven to 350F

Grease an 8 inch round cake pan and dust it with flour

In a bowl, whisk flour, baking powder and salt

In a large mixing bowl, use a hand mixer to mix the butter and Splenda. Add eggs one at a time, then add vanilla extract

Add flour mixture from step 3, then add milk

Pour the batter evenly into the pan

Bake for about 30 minutes. Note: Butter cakes are done when a toothpick inserted in the center comes out clean.

Let it cool on a cooling rack for 10 minutes

Apply frosting to top of cake, then add berries to your liking for added taste and presentation.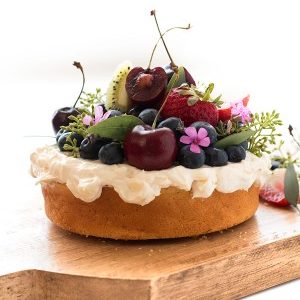 Splenda Cream Cheese Frosting
Ingredients
1

cup

unsalted butter,

room temperature

3

tablespoons

Splenda Granulated

16

oz

cream cheese

2

teaspoon

vanilla extract

1

medium lemon

,

juiced
Instructions
Beat softened butter and Splenda sweetener sugar blend

Add cream cheese and mix well for about 2 minutes

Add vanilla extract and lemon juice. Mix well