This post was sponsored by Think About Your Eyes as part of an Influencer Activation for Influence Central. I received compensation as a thank you for my review
We already know that our eyes are vastly important to us and a key thing to take care of for our overall health.  But many of us often take it for granted and forget to take necessary steps to protect our eyesight and to keep our eyes healthy for the long-run. We also tend to ignore warning signs and symptoms when things aren't going well with our eyes. There are many things that could impact our eye health: family history, UV rays, physical health, and possibly an old sports injury or newer injury from work.  Just like all other muscles, our eyes need regular care to maintain maximum performance.
I've been wearing my prescription glasses for almost 20 years.  Except for my mom, most others in my family are fine with their vision. When I was a kid, my mom taught me not to sit too close to the TV, and to make sure I had adequate lighting when reading books at night.  She even made fresh carrot juice almost every day.  I followed all of these but still ended needed glasses to help my vision. Wearing glasses isn't all that bad though, and I was so glad that I didn't ignore the symptoms to make it worse.  I've been getting an annual eye exam since then and keeping on-track.  The eyes are a muscle and just like other muscles they need regular care.  Think About Your Eyes has an interesting website where you can learn more about steps you should be taking, and why.  If you are like me and prefer visuals to consume statistics, facts and figures you'll be impressed by this gifographic.  I like it's quote that they eyes are the window to your soul, but from its statistics  not enough people take the proper steps for eye care.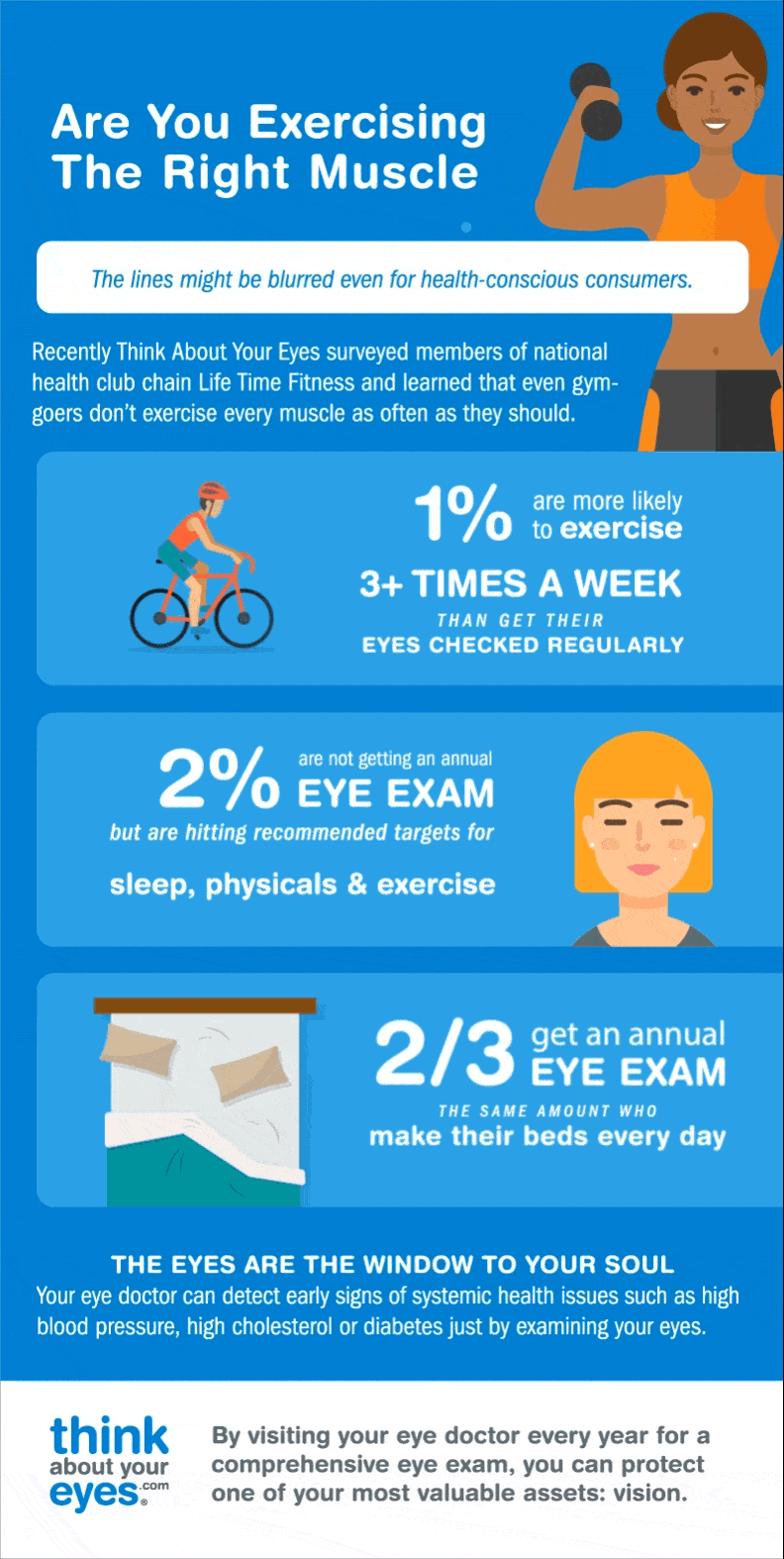 Based on my own experience, I believe in the importance of taking care of our eyes and getting annual eye exams. A few months ago, I was really worried about our son's eyes, as he was blinking his eyes more often than normal, at least in our unprofessional opinion.  We took him to an optometrist and luckily he had nothing unusual with his eyes despite suffering from seasonal allergies.  All it took was one hour and we now have peace of mind and are helping him out with medication for his allergies.  I suggest you make regular appointments with an eye doctor, here's an eye doctor locator from the folks at Think About Your Eyes Doctor .
Don't forget to follow Think About Your Eyes :
Think About Your Eyes Facebook
Think About Your Eyes Twitter