FarmFreshToYou: Save Time and Money on Organic Produce
This post brought to you by Farm Fresh To You
As a big proponent of organic food I was so lucky to be part of Farm Fresh To You product review opportunity. They deliver fresh organic produce to your home. There are a few companies providing similar services on a national and regional level, but Farm Fresh To You was the first one that I was happy to work with, and gladly accepted when they offered to send me a box of their products to review.
Take $10 off on your 1st purchase when use coupon code RIKA1222, simply go here to brow on Farm Fresh To You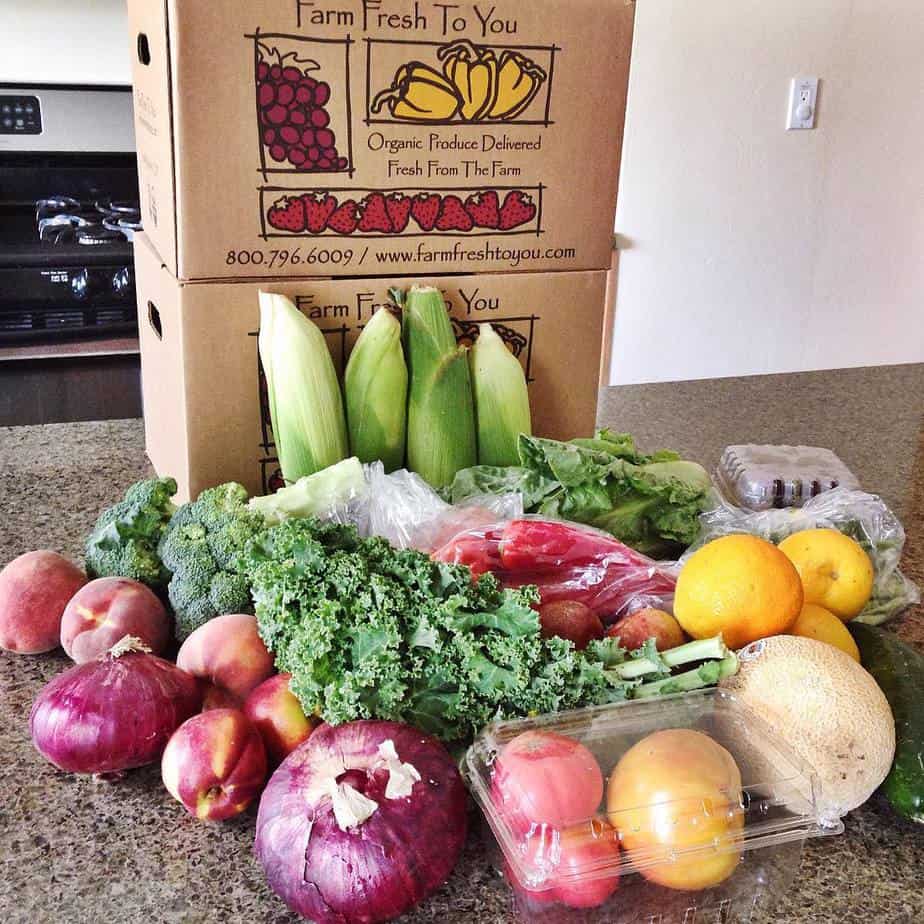 Here are a few reasons why I worked with them instead of their competitors:
They offer a number of different varieties of boxes to be delivered right to the doorstep of your home or office. The contents and frequency at which the boxes are delivered are entirely customizable.

Their produce is from a gorgeous family farm right here in the USA (and I trust organic food from our country much more than imported organic food).

They have grown their business by doing the right thing at every step of the way. The farm and business are quite large now, but they got that big by being taking the methods of clean organic farming to make their produce as healthy as possible and also being integral in their community (two things that fit hand-in-hand). I recommend that you read more about their farm at Farm Fresh To You

I haven't seen anyone match their awesome selection of fruits and vegetables. By my count they have15 different fruits, 18 veggies, and 10 types of greens. It's a great variety, with all of the standard veggies you'd expect, as well as figs, pomegranates, eggplant, beats, turnips, squash, leeks chard and so much more. See the seasonal selection for yourself at Farm Fresh To You
My Experience: As you know from my website I have pretty high standards for the products that I use, and I almost always buy organic products for anything going in or on my body. I often buy food at the local farmer's market, and produce is one area where I don't mind spending a little extra to get top quality. When I first opened the box Ioved how beautiful all of the produce looked, vibrant colors and a nice assortment. I'm not sure if they do a check on each and every item that is sent but it seemedthat way, I didn't have any one-off items that were brown, no little marks from bugs, or other things that I sometimes see when buying organic food. On the flipside, the food didn't look overly perfect as if it had been grown in a lab… not to call out Kirkland but sometimes I see their produce and it just looks engineered.. I don't trust it. The Farm Fresh To You was in that sweet spot of looking fresh and well put together, but also real.
The taste of their produce was on-point with some of the freshest organic food I've ever had. When I eat top quality organic food it always takes me back to two separate memories. Memory number one is the first time I had organic food. It was a carrot and it tasted so much better than any carrot I had ever had. Memory number two is the when I visited my favorite farmer's market, the Ferry Plaza Farmer's Market in San Francisco. I felt as though I was in heaven and that day I decided to make organic food to be a bigger part of my life. It has only the best of the best, and Farm Fresh To You's farm (Capay Organic) is one of the main player's at that market. San Francisco has some of the best cuisine in the world and I heard a lot of conversations going on between sellers of produce and chefs planning out their menu for that night, what an amazing scene to …ahhh, I digress J. In short, the produce from Farm Fresh To You tasted amazing on its own and was stellar to cook with. Just look at the colors pop in my pictures, the produce is the star of the show and make even simple dishes look that much better.
I would recommend anyone and everyone try at least a couple of boxes of Farm Fresh To You. It's so convenient and I'd bet that it's some of the freshest produce you've ever tasted. I am looking forward to plums, peppers and grapes that are all coming into season now, and persimmons and winter squash, cilantro and leeks (to name a few) that will come into season soon after.
Check out my recipes using fresh ingredients from Farm Fresh To You :