Disclaimer :  The reviewer has been compensated in the form of a Best Buy Gift Card and/or received the product/service at a reduced price or for free 
A fast and reliable router is the key to a stable and speedy internet connection.  A stable and speedy internet connection is, in-turn, the key to my business and much of my family's entertainment.   With work and play relying on my router you can see that buying the best router on the market is something very important to me.
I learned the hard way about the importance of a good router.  Taking a step back, I first tried a few different internet provider companies in the area and finally settled on the one with the best plans and best service.  Next, I went out and upgraded to a new and higher end modem than the one I'd had before.  I don't know why I thought those two things alone were enough.  We hooked it all up and then a day or two later it started, the dreaded buffering!  My husband first started experiencing buffering during his movie watching.  My work was suffering too, which is where I draw the line.  I told my husband that he probably set up the modem wrong.  When we ruled out the modem we called our internet provider and said it must be on their side.  They came out and showed us clear as day that our modem and connection speed were great, but that going through our sub-par router we were decreasing our speed to 1/4 of what it should be!!  From that day on I've been dialed in to learning about the best routers and making sure mine is at the top of the list.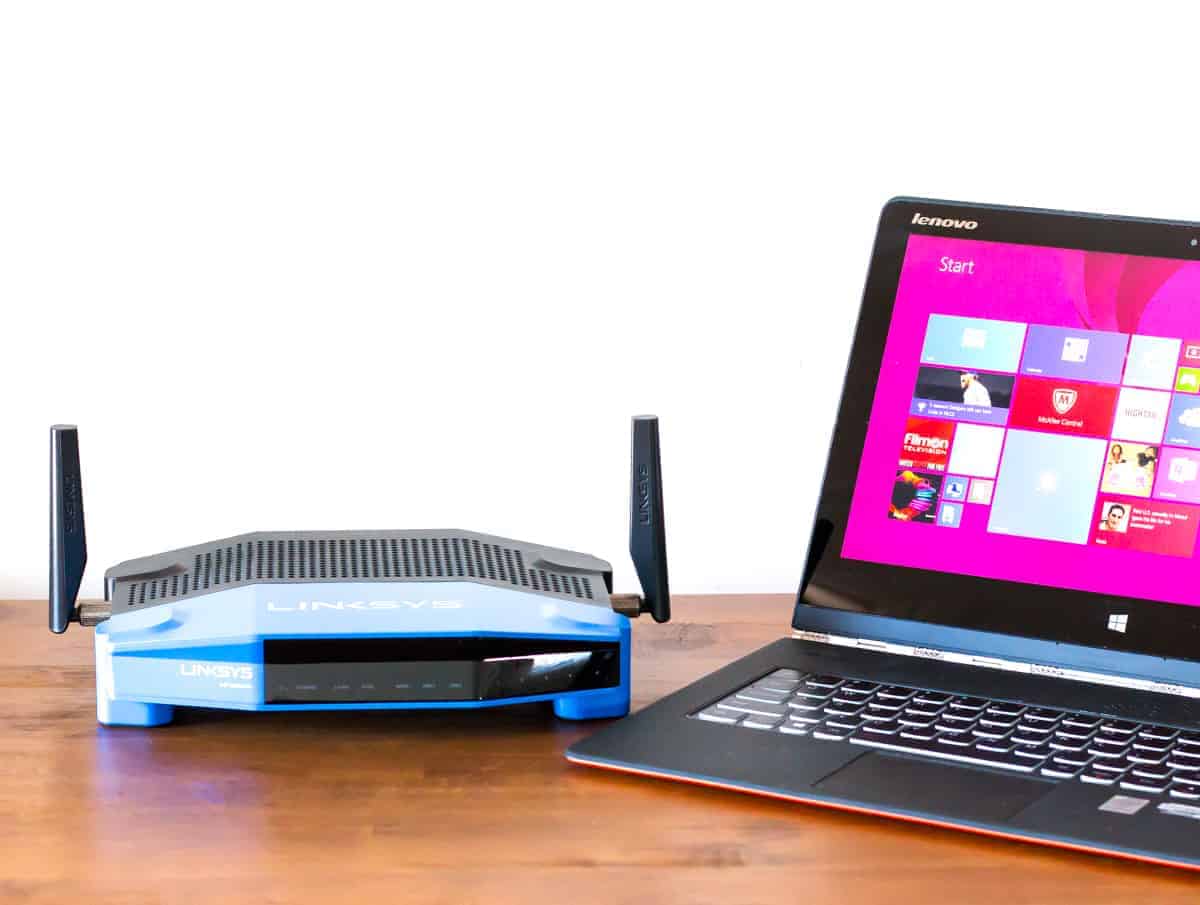 That brings me to the WRT… brace yourself, this router is a beast!
–          The first thing I should mention about the Linksys WRT3200ACM Wi-Fi Router is that it is the fastest dual-band router on the market.  With its Tri-Stream 160 technology it doubles the bandwidth on all if the spatial streams.  Basically the router gives access to channels at full bandwidth for clearest Wi-Fi that most routers won't be able to access.  While I'm no electrical engineer and don't fully understand the technology, within two minutes of using this router it is simple to recognize how insanely fast it operates.
–          Another huge feature of the WRT is the MU-MMO technology, which disperses the high speed Wi-Fi to our different devices so they're all churning at a fast speed (all at the same time).  Sometimes I lose track of all of the devices we have going on in our house: pcs, work laptops, kids' iPads, phones… I can't keep them all straight, but definitely notice when others are using up my bandwidth.  It would sometimes seem as though only one device had  a good connection and all the rest were picking up the scraps.  The WRT makes all of our devices get that same great speed.
–          There are some really cool extra bells and whistles on the WRT, like the open-source customizations, and the ability to monitor and even manage our home's Wi-Fi from a mobile device.  I didn't actually try that yet, but my husband is very keen on that one.  The router also boasts 256MB Flash and 512MB of RAM Memory.
–          The last point I want to make is that the setup of the router wasn't bad at all.  I bought a router about a year back that was extremely difficult to get up and running.  I was discouraged and hated it even before we had turned it on!  The WRT setup is easy-peasy.
In conclusion, don't forget that the router is an essential component and maybe the most important as far as delivering fast internet.  The  Linksys WRT3200ACM Wi-Fi Router is loaded and brings more features and options that will make your experience much more enjoyable, whether you are viewing movies, gaming, browsing, or whatever else online.  It passed the test for my tech family and I definitely vouch for this product!