Fendi Peekaboo Micro Satchel Bag is available at Neiman Marcus  or Barneys. These micro size already tiny bags don't fit much but we simply love the Fendi Micro Peekaboo as a charming evening bag. Especially the gorgeous Fendi Micro Peekaboo in Pink Leather.
Fendi's Micro Peekaboo is the perfect complement to your spring and summer style.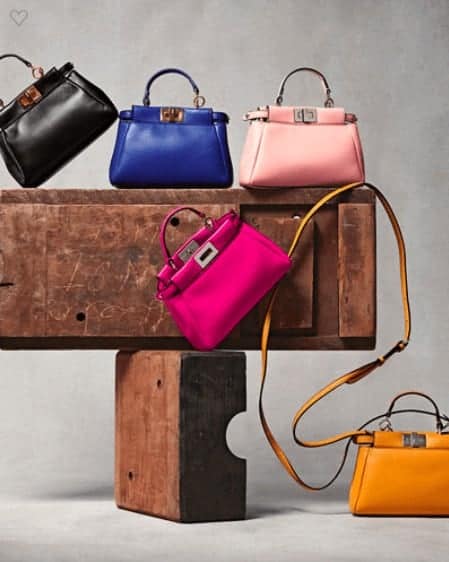 Features : 
Fendi leather satchel.
Golden hardware.
Top handle with rings; 2.5″ drop.
Detachable shoulder strap; 21″ drop.
Framed top with double-sided turn-lock closures.
Button tabs on sides.
Two individually enclosed pockets.
Inside, leather lining and zip pocket.
4.5″H x 5.9″W x 2″D.
Made in Italy.