I knew that I would have my hands full being a working mom, but I have to admit that I really didn't see it being this demanding and hectic! I used to take things for granted, like having the time to keep the house clean, working out, getting a full eight hours of sleep each night or having extra time with my girlfriends. I figured that when I had kids and a full time job I would still have time to keep up all of these things. Well hats off to the women that are able to accomplish that, teach me your ways oh wise ones! I have had to cut down a bit on my social time (sorry BFFs), my workouts are shorter and less frequent, keeping the house from looking like a "toynado" is a daily battle, and I think that for my last birthday all I wanted was 24 hours of sleep! My diet has been affected as well. I am passionate about cooking and buy healthy snacks/foods or myself and my family, but being so busy has caused me to miss meals or grab fast, less healthy options more times than I'd like to admit. I definitely don't want to sacrifice my time with my family so giving up time for hobbies and social stuff is fine. I have also come to terms with the fact that my home won't look spick and span about six days a week. I am not ok however with the fact that I am not sleeping enough, exercising less and eating sub-par food. For me and my family I need to stay healthy.
Download a coupon for $1.00 off ZonePerfect Perfectly Simple Bars!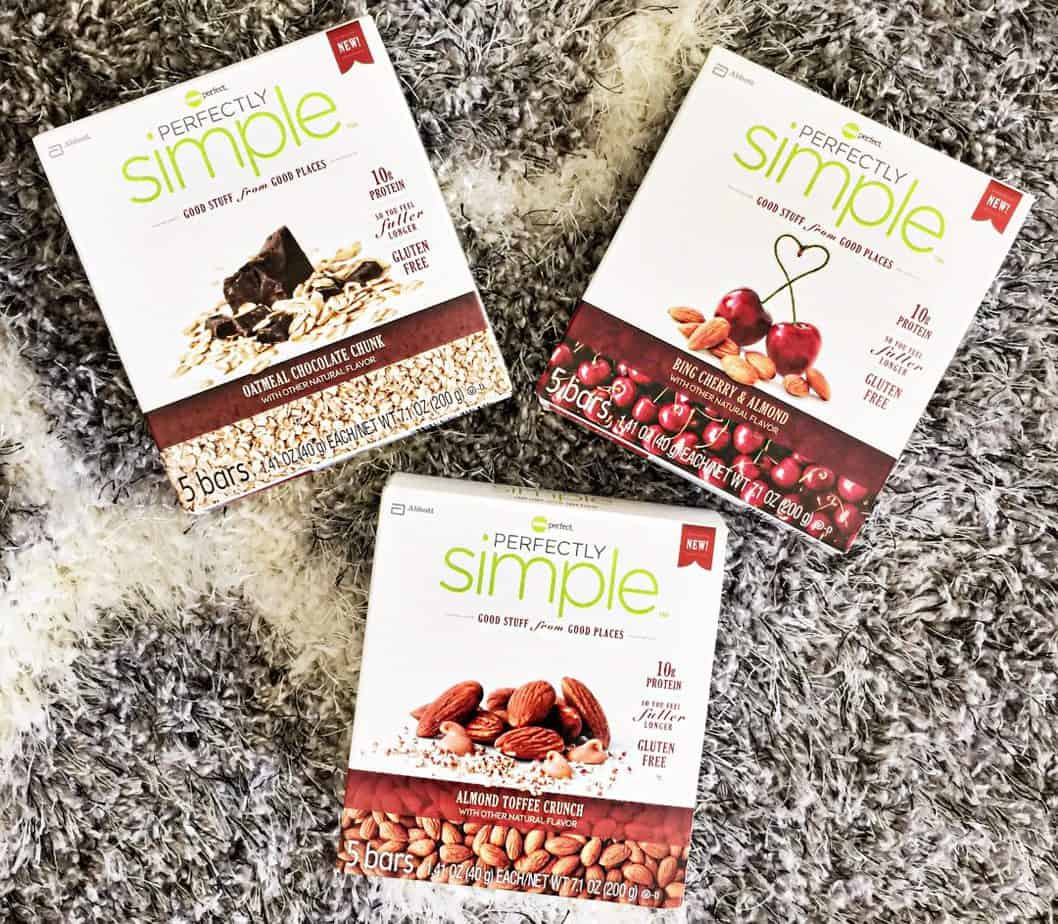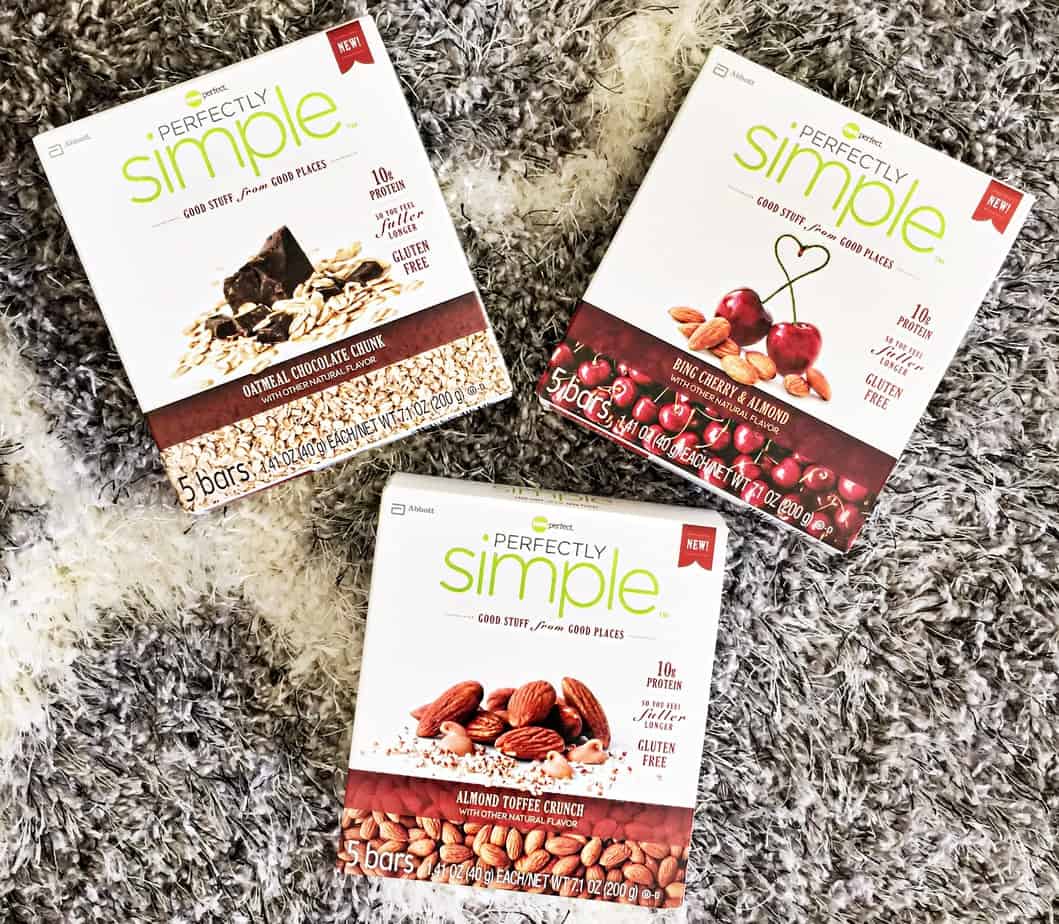 I have learned to exercise smarter by spending less time lollygagging in the gym and also choosing higher intensity workouts. I can now squeeze a darn good workout into 45 minutes. These High Intensity Interval Training (HIIT) exercises make me "FeelGooder". After each one I am completely exhausted, yet it gives me that uplifted feeling knowing that I just did something good for myself. For sleep I have recently made a few changes that I hope will help, such as making the room darker and turning off my devices an hour before bed. We shall see how that one pans out J. As far as eating habits, I am not ok with missing any more meals, already nixed most all fast food from my diet, and have found healthy options to grab on the go snack. Perfectly Simple Nutrition Bars are a new discovery of mine and they fit right in-line with the other food products I've written about in the past as their ingredients are simple and very high quality. The individually wrapped bars are easy to toss in my gym bag, keep at the office or snack on in the car. I like that there is a nice variety of flavors (including flavors that are much better than other bars, like Bing Cherry and Almond or Oatmeal Chocolate Chunk). The bars actually taste good, not chalky or foreign like some of the others out there. Like my HIIT workouts the Perfectly Simple Nutrition Bars make me #FeelGooder! I am satisfied in that I am both full and ate something tasty. Like other products from ZonePerfect, these protein bars are low calorie and high in protein, so I feel good mentally and physically, and am energized to take on whatever is next on my list. Let me know if you've tried out these great bars, and if they make you too #FeelGooder. I'm also curious to hear which flavors you like the most, the taste of Perfectly Simple really blew me away.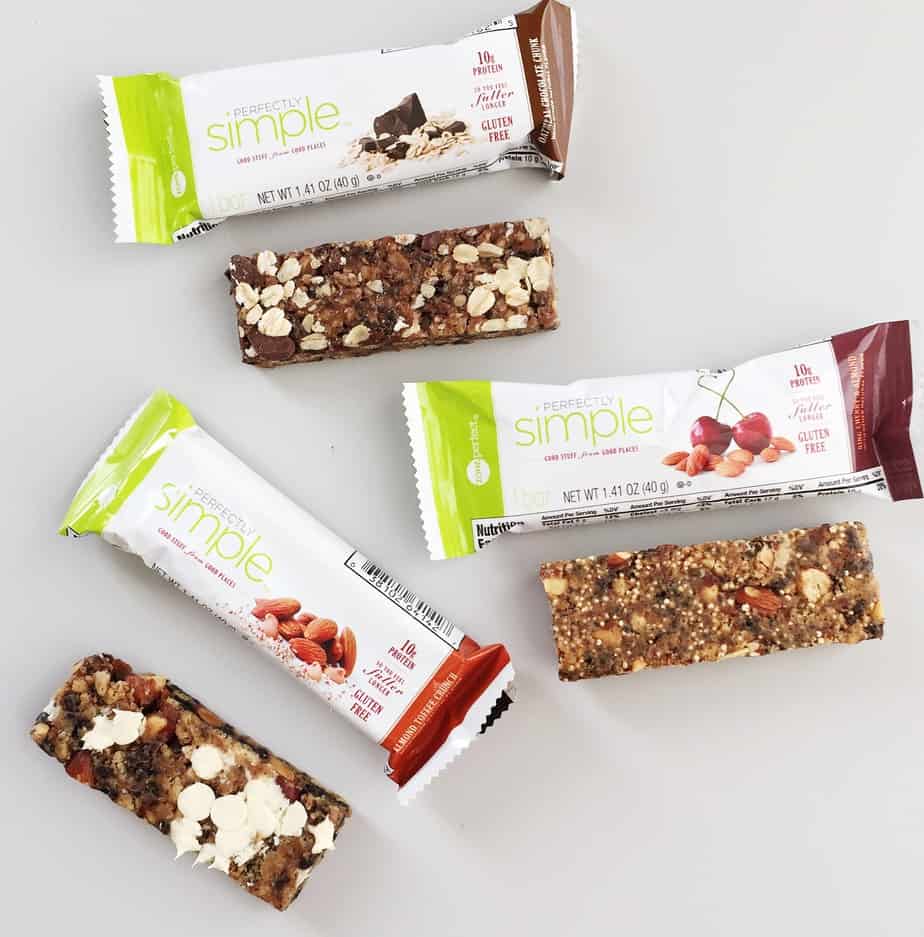 ZonePerfect Perfectly Simple nutrition bar flavors:
• Almond Toffee Crunch
• Bing Cherry & Almond
• Oatmeal Chocolate Chunk
• Roasted Cashew & Dark Chocolate
Thank you ZonePerfect for sponsoring today's post and inspiring me to try Perfectly Simple nutrition bars!