This shop has been compensated by Collective Bias, Inc. and its advertiser. All opinions are mine alone. #LALAOnTheGo #CollectiveBias
I can't ignore the benefits to my body and mind of eating healthy and exercising regularly.  They form the overall lifestyle that I strive for and help me find balance in just about every area of my life.   When I divert from good food and regular exercise even for one day I feel it in many ways.  Being extremely busy is probably the biggest culprit, as I often struggle to stick with my daily schedule.  Being so busy can lead me to skipping workouts and even entire meals, an important problem that I need to avoid.
One of the solutions to keep me in a good shape is to create my meal + workout calendar. For me, having smaller portion meals and snacks every 3 hours is very important to stabilize my blood sugar levels, to recharge my energy and control my appetite so I don't overeat during a later meal. Snacking the right way is a very important part of my eating plan, as it helps me feel full until my next full meal. For that reason, I choose snacks that are high in protein and fiber and small amounts of  fat and calories.  Fresh fruits, veggies and yogurt are three of the best examples of snacking right.
Can an on the go snack be healthy and absolutely delicious?  Most definitely!  LALA® Yogurt Smoothies have amazingly healthy Greek yogurt and real fruit, yet packs such a great taste.  I bring them with me to the gym, running around with the kids, and throw them in with my husband's lunch.  I love that we'll crave the taste, yet not have any guilt drinking them down. LALA® Yogurt Smoothies offer great tasting source of calcium and protein and also offer convenience of portability.
 Save $1 on any ONE (1) 4-PACK or ONE (1) 10-PACK of LALA® Yogurt Smoothies when you also purchase any fresh produce item (this is with an in-store coupon)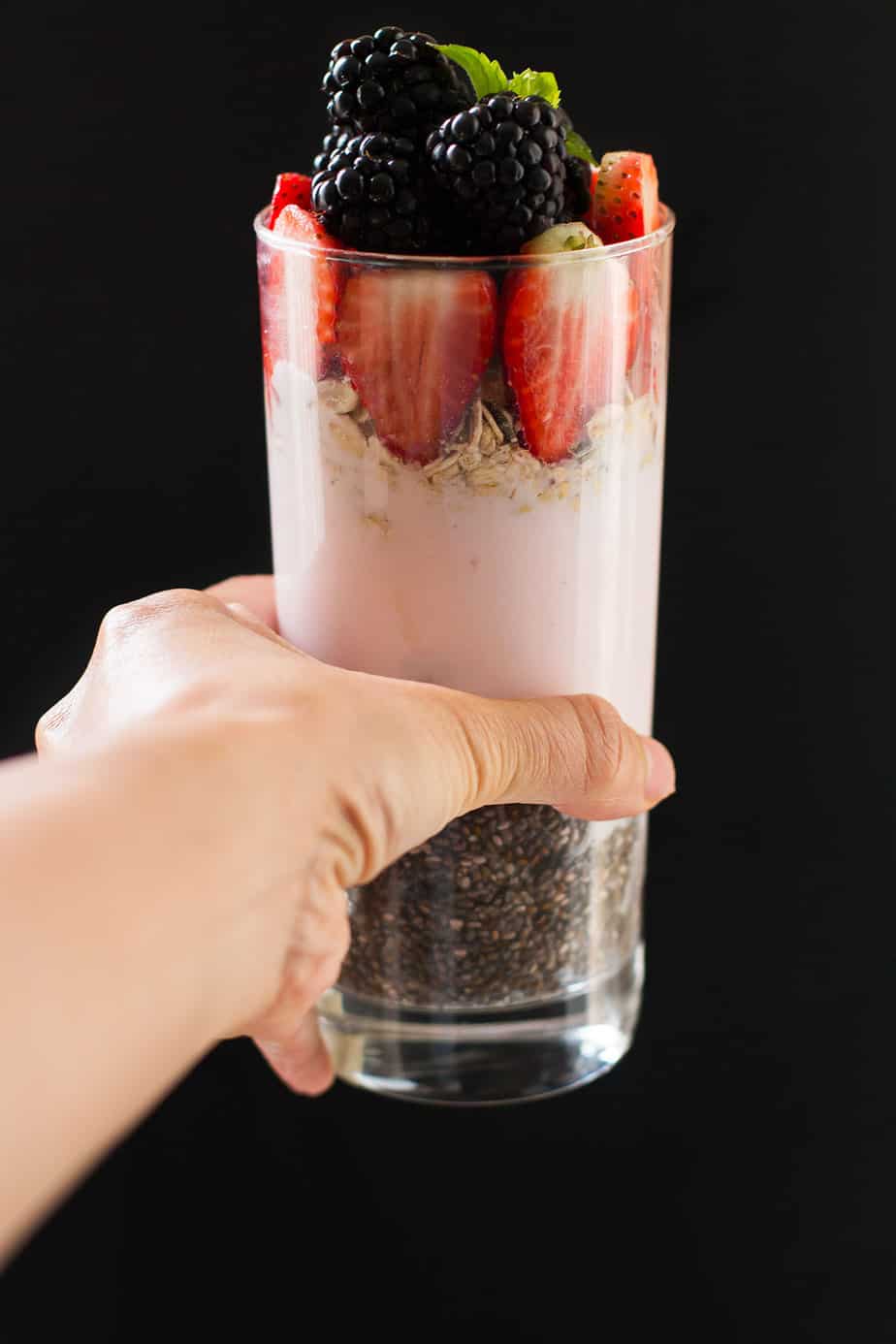 My tips on how to reach your fitness goal:
(1) No excuses. If you really don't have time for a workout, be sure to go out for walk for at least 15 minutes
(2) Drink plenty of water each day and limit sugary drinks
(3) Don't skip meals. Try to eat a total of 6 meals over the course of the day spreading the following out (every two or three hours) : Breakfast, Snack, Lunch, Snack, Dinner, Snack
(4) Download any available app on your phone to keep track of your workouts/healthy eating progress.
(5) Find fitness friends to join your fitness journey
(6) Find work out schedule that fit with your weekly personal schedule so you can stick with your training frequency.
(7) Get enough sleep! It's the other crucial component to a well-rounded, healthy lifestyle. Without enough sleep, your exercise and diet are deeply compromised.
Below you can find an exercise calendar, which you can download or print out to keep handy at home or work. Hopefully this workout calendar will help you stay on top of your fitness plan and goals.  Even if you don't hit your overall goal, regular exercise will do your body so much good.  Even 5 minutes a day is a start in the right direction!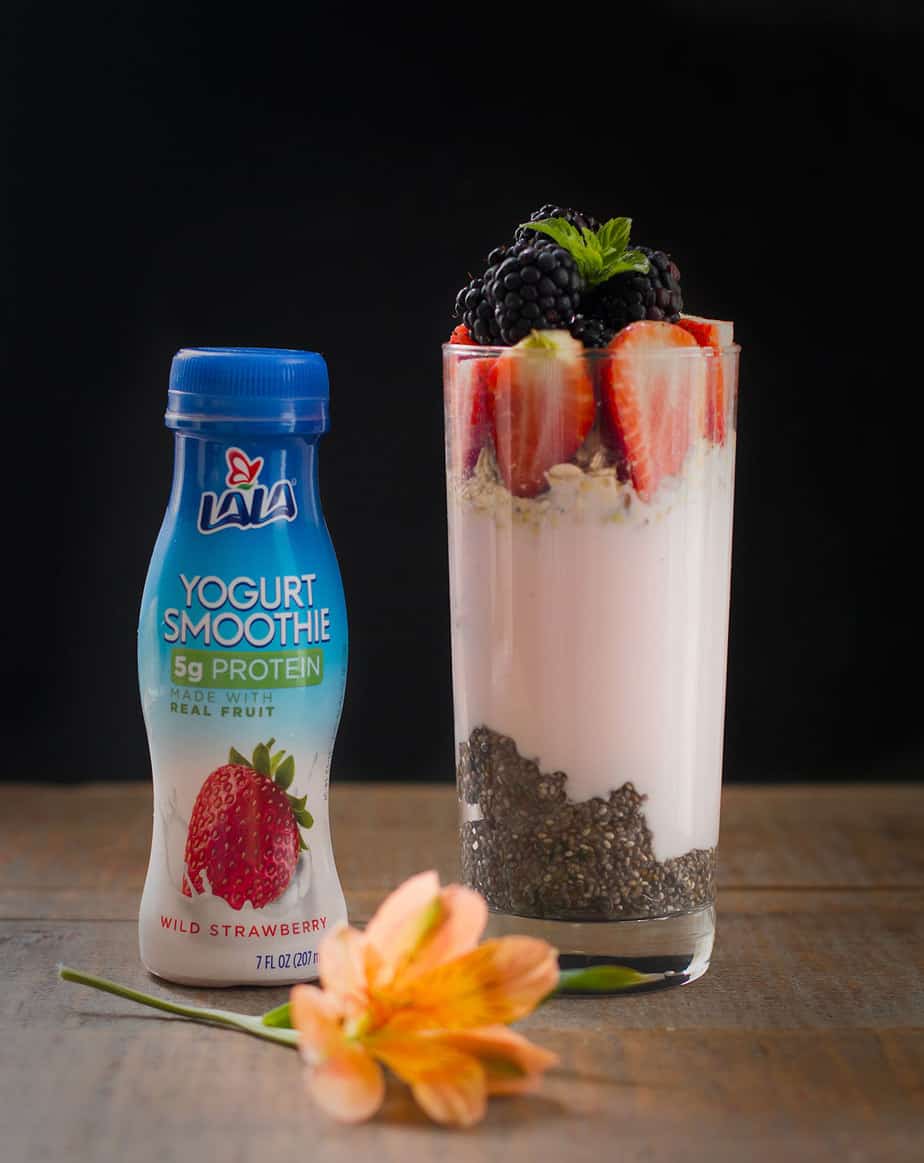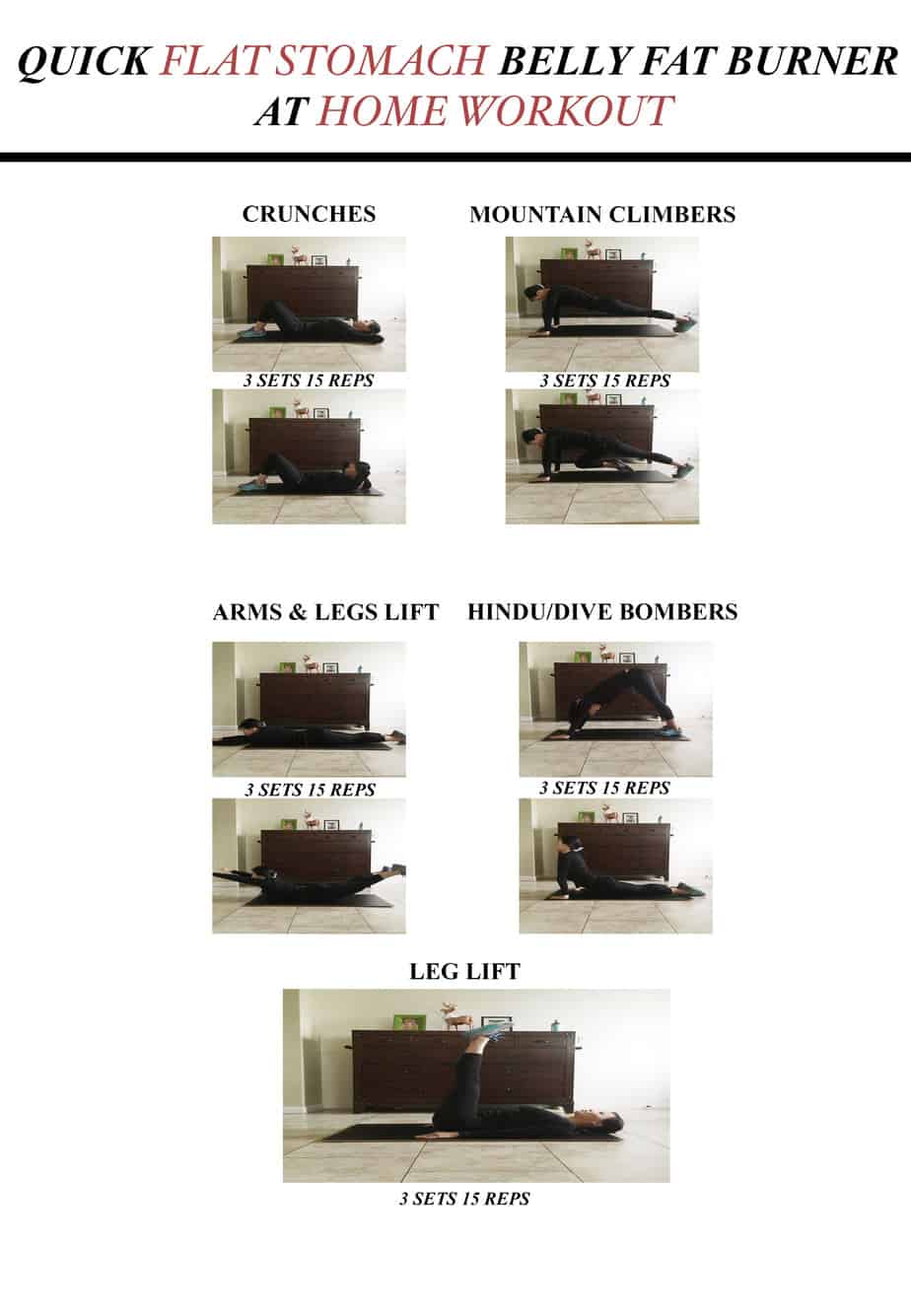 Full Body Burner & Flat Stomach at Home Workout
Jump Squat 2 sets 15 reps
Spiderman Push-up 2 sets 15 reps
Squat Jumps 2 sets 15 reps
Clap Push-up 2 sets 15 reps
Bodyweight Walking Lunge 2 sets 15 reps
Mountain Climbers 2 sets 15 reps
Bodyweight Squat 1 set 15 reps
Burpees / Squat Thrust 1 set 15 reps
Crunches 2 sets 15 reps
Leg Raise / Lift 2 sets 15 reps
Windshield Wipers 2 sets 15 reps
Extended Arms & Legs Lift 2 sets 15 reps
Leg Pull-In Knee-up 2 sets 15 reps
Side Plank 2 sets 15 reps
Inchworm Walk Out 2 sets 15 reps
Plank 2 sets 15 reps
You may increase the sets to 4-6 with 60 – 90 seconds break between the set. This exercise should last about 30  minutes
Perform the workout 2 to 3 times per week. Consult your doctor on workouts as needed.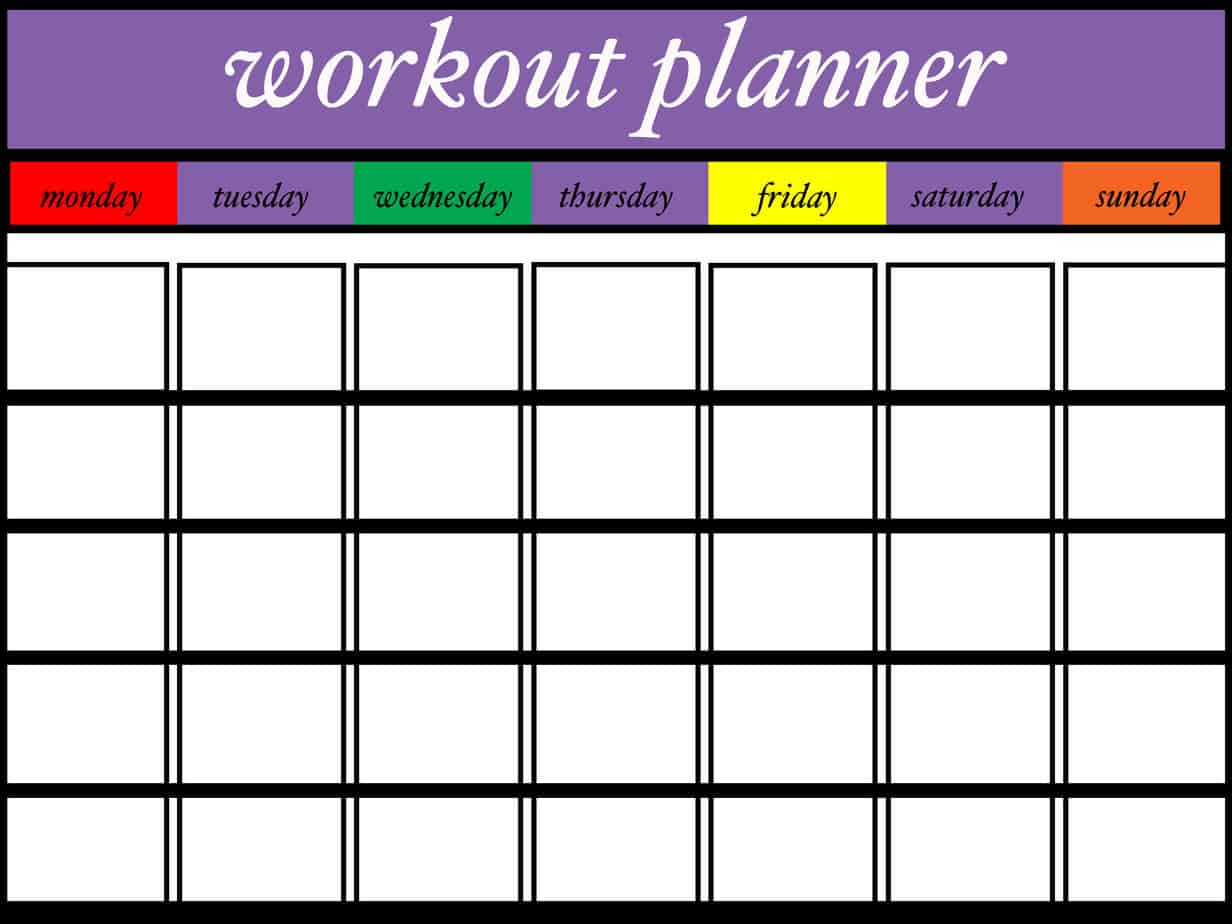 You can purchase  LALA® Yogurt Smoothies at Walmart.