When buying a home, finding the right real estate agent can make a world of difference in both the process and the resulting home that you purchase. My family has twice been involved in the purchase of a home and had two very different experiences with agents. The first time around we just went with an agent that we had stumbled upon through a referral from a coworker. We didn't really know his credentials or track record, or how he compared with other agents in our area. We definitely didn't know any statistics on his commission or rebate rates. Looking back on that experience he was not a bad person, but definitely didn't have our best interest in-mind. The process was rather rushed and focused around one property, without having other properties to compare it to. To this day I don't really know if we got a great deal on that property, and I think that agent got more than a fair cut for very little work done on our behalf. We no longer have that home, things did not end well.
The second time we purchased a home was night and day from the first. We found an agent that guided us through the process from a very early stage. We were pretty head-strong on a particular property but she had us pump the breaks on such an important decision, and really survey our options with a holistic approach to assess our finances, home types, market growth and more. She has tons of great reviews and accolades and it all makes sense as to why. Even though she had other clients that she was working at the time we really felt like her only client, she was responsive and proactive at every juncture. There were a lot of extras too that helped us out, like the fact that she seemed to know all of the selling agents really well and is active in the community and knew all of the details about the different communities around town.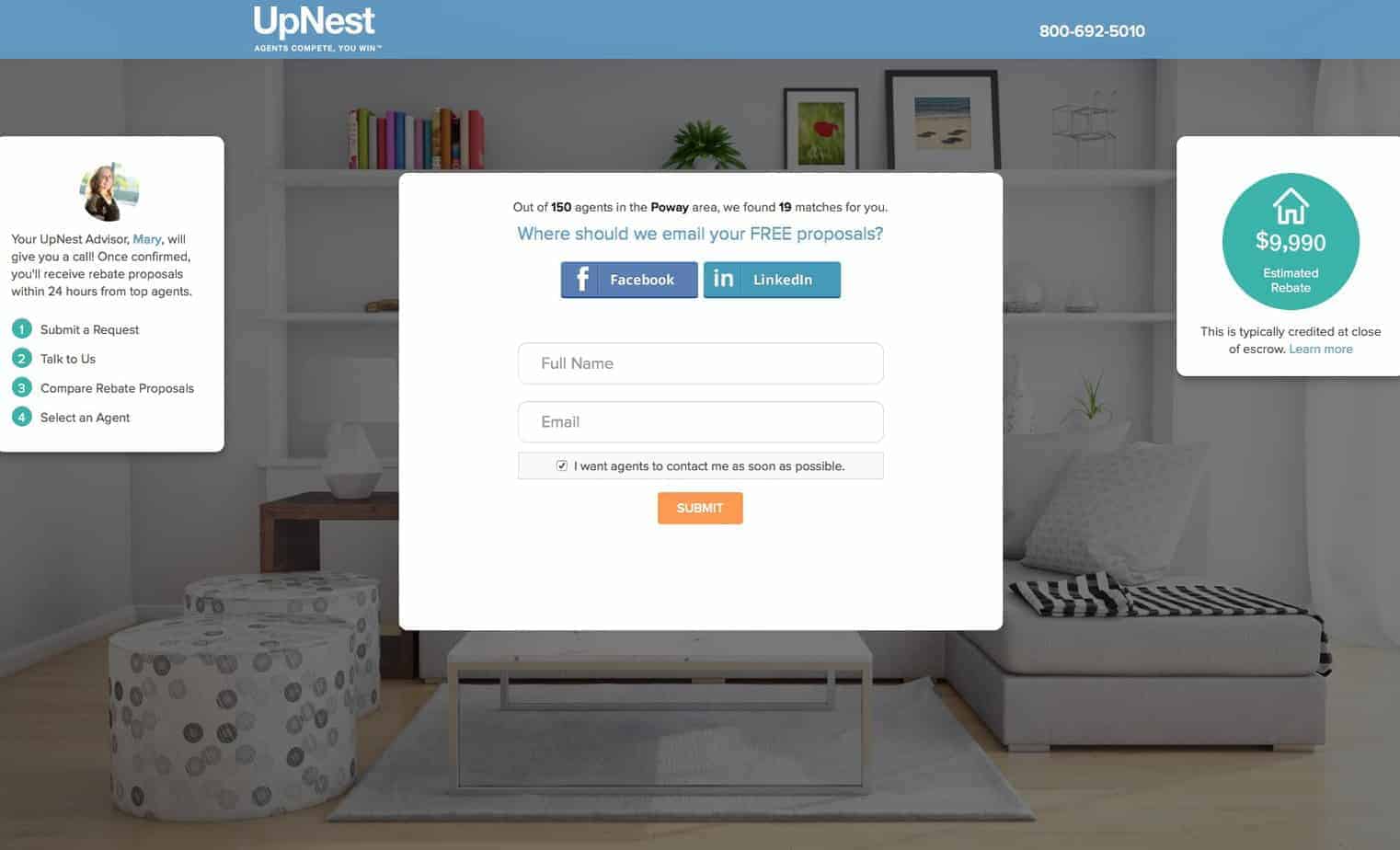 We have nobody but ourselves to blame for not doing our due diligence in researching an agent the first time around. If I could go back in time I would have compared many agents side-by-side and I'm sure I would have landed on a great one. Today the process of vetting and comparing agents to land on the best one is very easy thanks to UpNest. UpNest brings all of the critical information on agents together to make comparing them side-by-side very hassle free. I love the interface and how you can see the most important stats side by side in a cool dashboard view with charts that make narrowing down your top agent candidates a snap. It was impressive to see agents' objective data which oftentimes speak for themselves (years of experience, number of transactions and gross sales in last 12 months, etc.), . I also liked that I could read a profile on each agent to get some of the subjective background and on what sets them apart from other agents. It's almost like reading a company's mission statement, and some pulled me in while others didn't which helped my narrowing process even more. Some had personalized recordings, too.
When signing up with UpNest you personalize the criteria based on what's important to you. This is great, a broad stroke algorithm would never work as each of us has such different preferences when it comes to home buying and working with agents. The UpNest process is also very expedited, with 3 to 5 rebate and commission quotes coming in to you within 24 hours. There's no obligation with UpNest, it's basically an amazing tool that you'd be wise to use with no risk involved.
I've made more than my share of poor decisions in the past, but don't get too down on myself as life is a journey and I'm getting wiser each day. I like that I'm arming myself with more knowledge and insight on important topics like real estate. It's important to also realize that we can't do everything ourselves, and that when faced with the most important choices in life it helps to tap into helpful resources like UpNest.