This shop has been compensated by Collective Bias, Inc. and its advertiser. All opinions are mine alone. #BowlTimeSnacks #CollectiveBias
Game Day Party Preparation
Game Day recipes and party planning are essential this time of year. We are of course all gearing for the big game in a few weeks, but let's not forget the awesome games slated for this weekend. There are also some great college b-ball games going on, such a fun time of year for a sports fan. If you have more than a couple of guests coming over then you may want to do some pre-planning preparation on how to make the day completely enjoyable. For my husband that means planning of "backyard macho competitions", (just his code-word for horseshoes or cornhole). For me that means getting a headcount, cleaning, make sure the cable is working (doh!), and most importantly having some great snacks and dishes ready and presented in a fun way. For presentation keep it fun and easy if you'd like. The accessories in these pics were no hassle and got the job done.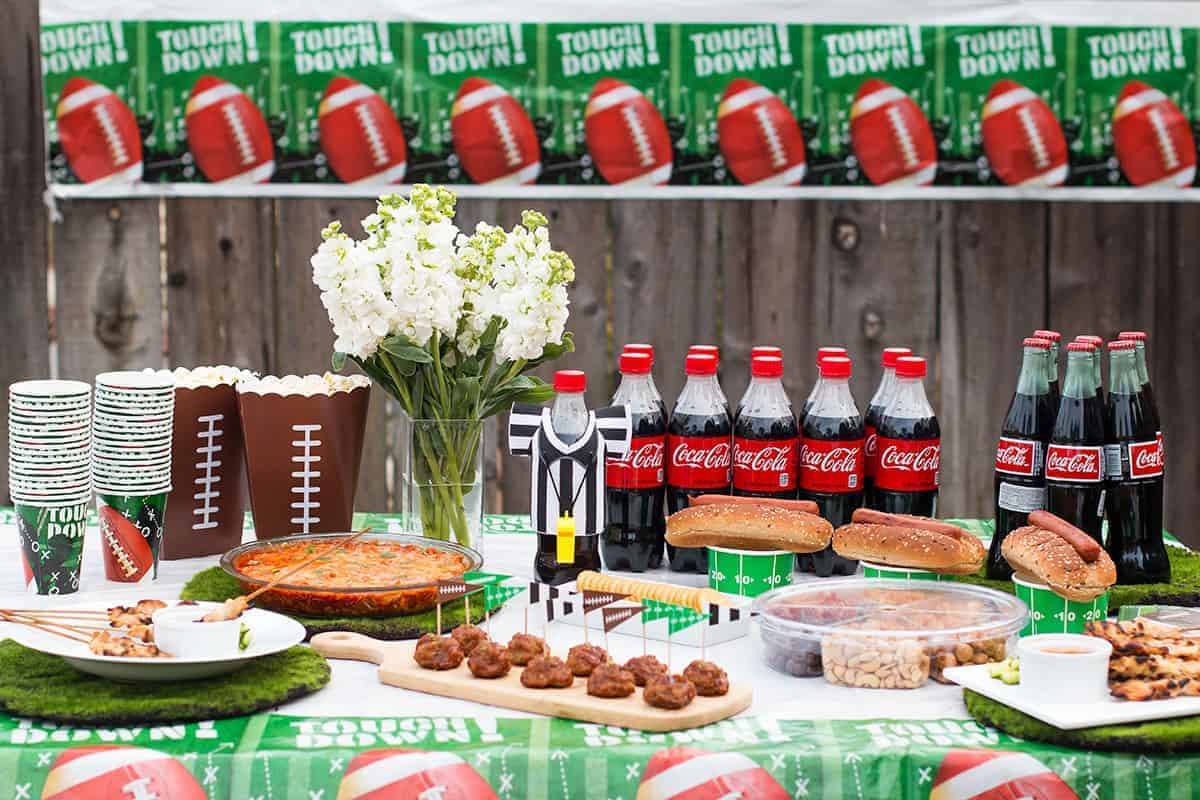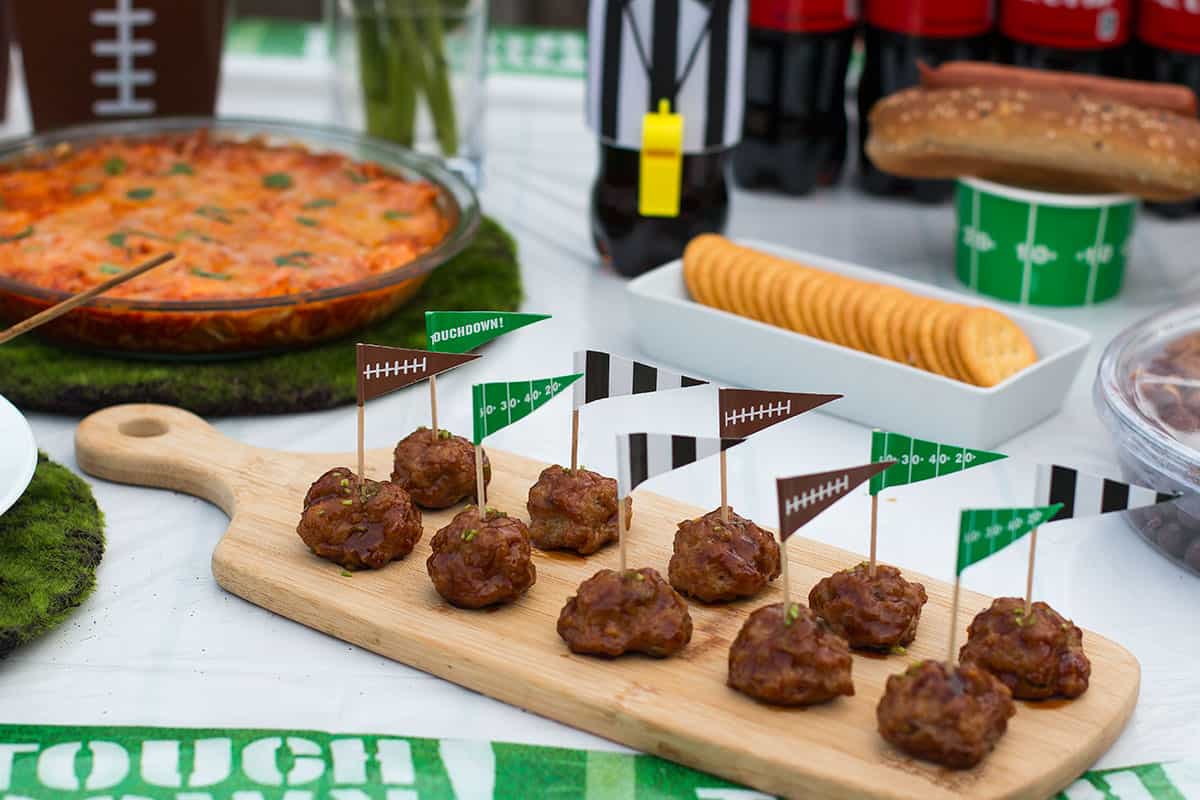 Game Day Snack Essentials
Game Day snacking is a must! I always make sure to have a few of my go-to items ready for any party. In some of my other articles I have shown how RITZ® crackers are versatile and make tons of different foods taste better. Game Day is no different, and the below Chicken Enchilada Dip are a little slice of heaven when topped on a RITZ® crackers. I love the crunch they give and the contrasting texture to the smooth and soft dip. Like RITZ® crackers another brand that has been head and shoulders above the rest long before I was born is Coca-Cola. It's probably the drink I first had while watching a game with my dad on our old black and white TV many years back, and will probably be what I'm sipping on while teaching my kids the rules of football and the importance of rooting for daddy's team. Enjoying a Coca-Cola is an American tradition, right alongside football.
Asian Meatballs Recipe
For the best Asian Style Meatballs I love this Sweet and Spicy recipe. I had an ego that I had tried every type of meatball out there but sure enough these were very unique, and quite popular for kids and adults alike. As a mom I love that, my kids are getting to be pickier eaters and it's like a dream when they chow down on protein without me having to say anything! These are another fun game day food, Just make sure to keep them warm as it makes them taste that much better!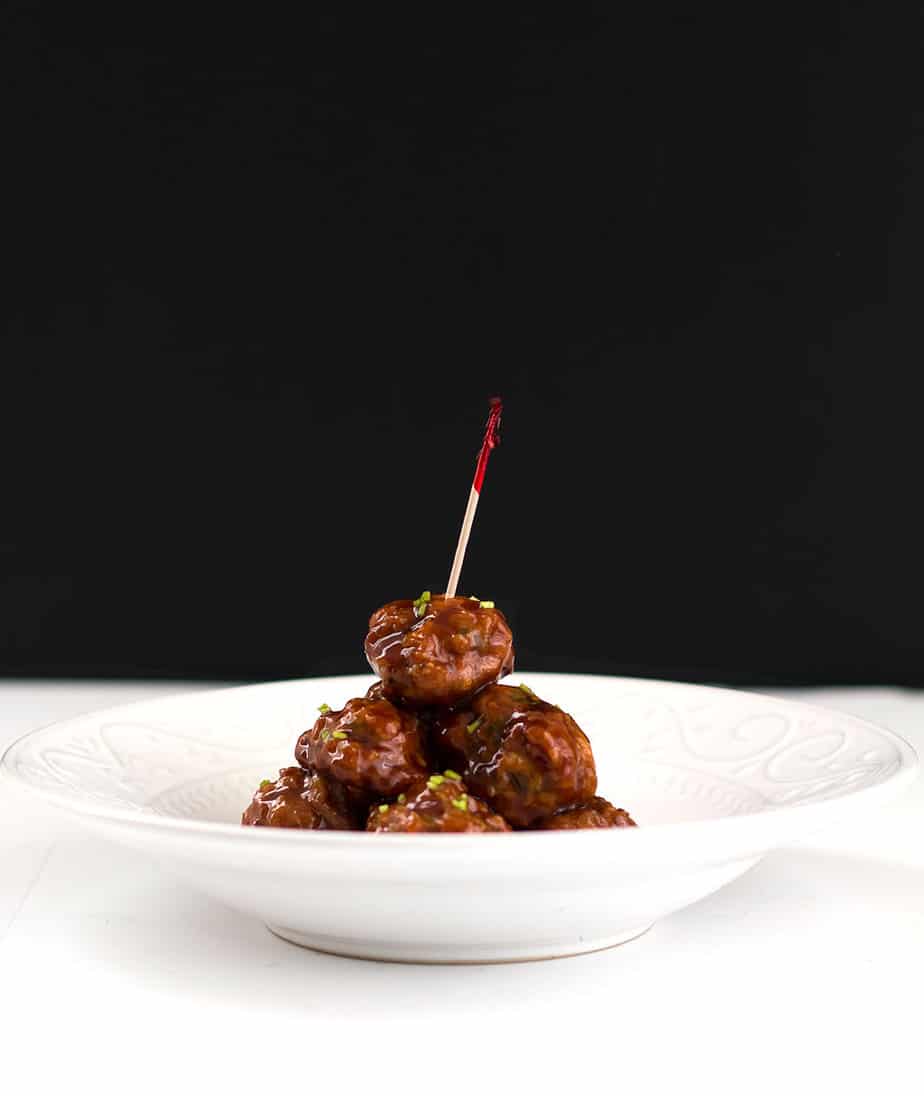 Chicken Satay Peanut Sauce Recipe
Look no further for a Chicken Satay Peanut Sauce Recipe that will keep your guests cheering during halftime! The sauce is just as important as the meat itself in this dish, and of the different easy satay recipes I've tried I prefer this one as the sweetness of the sauce is perfect.

How to Make Chicken Satay Peanut Sauce Recipe :
Chicken Enchilada Dip Recipe
I seek out chicken enchilada recipes, it's one of my favorite Mexican foods to cook. While they make an excellent entrée, in dip form they bring the same great taste and aren't as heavy with the smaller portion. If you prefer chicken enchiladas verdes or even beef enchiladas, the ingredients are simple to swap in.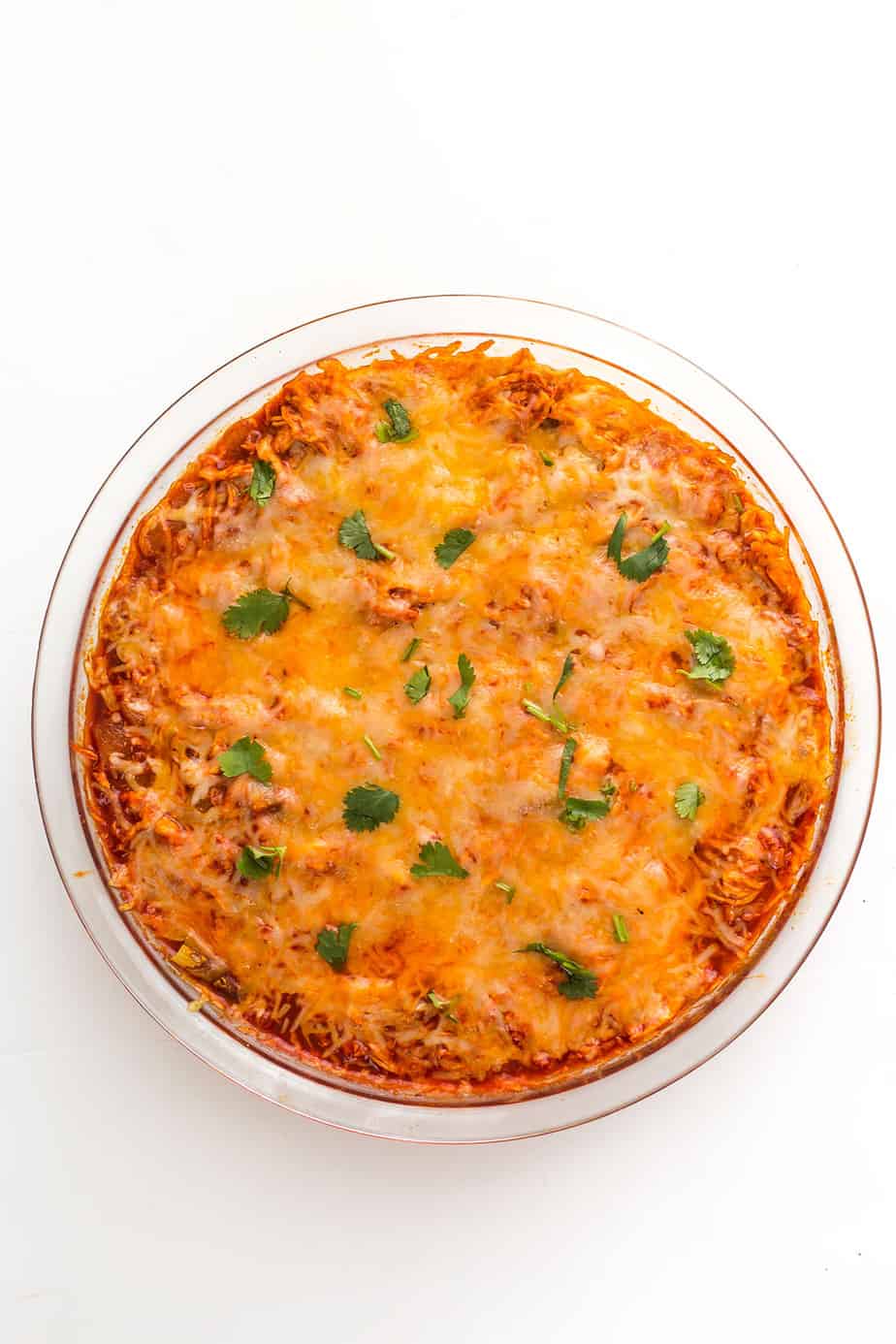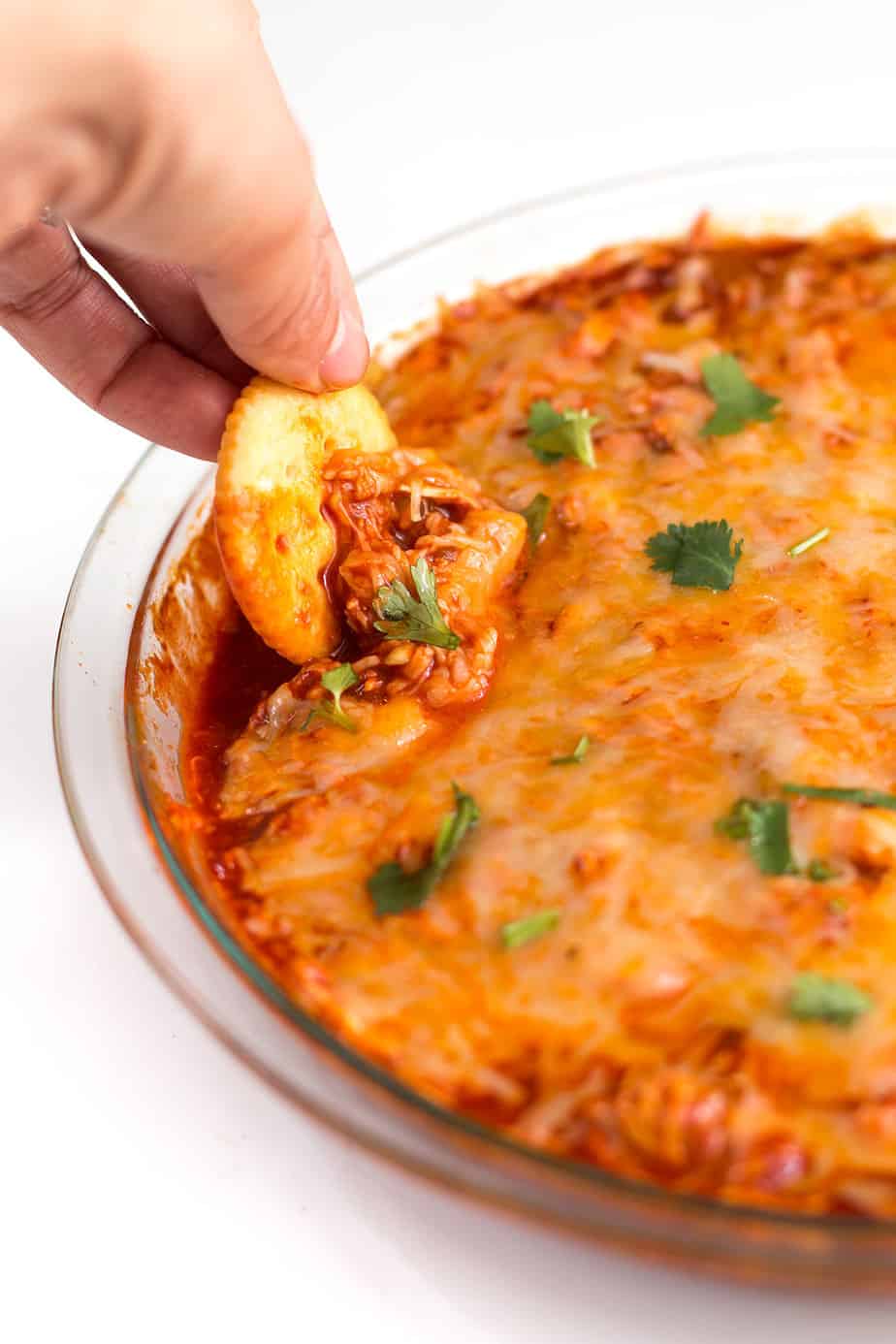 How to Make Chicken Enchilada Dip Recipe: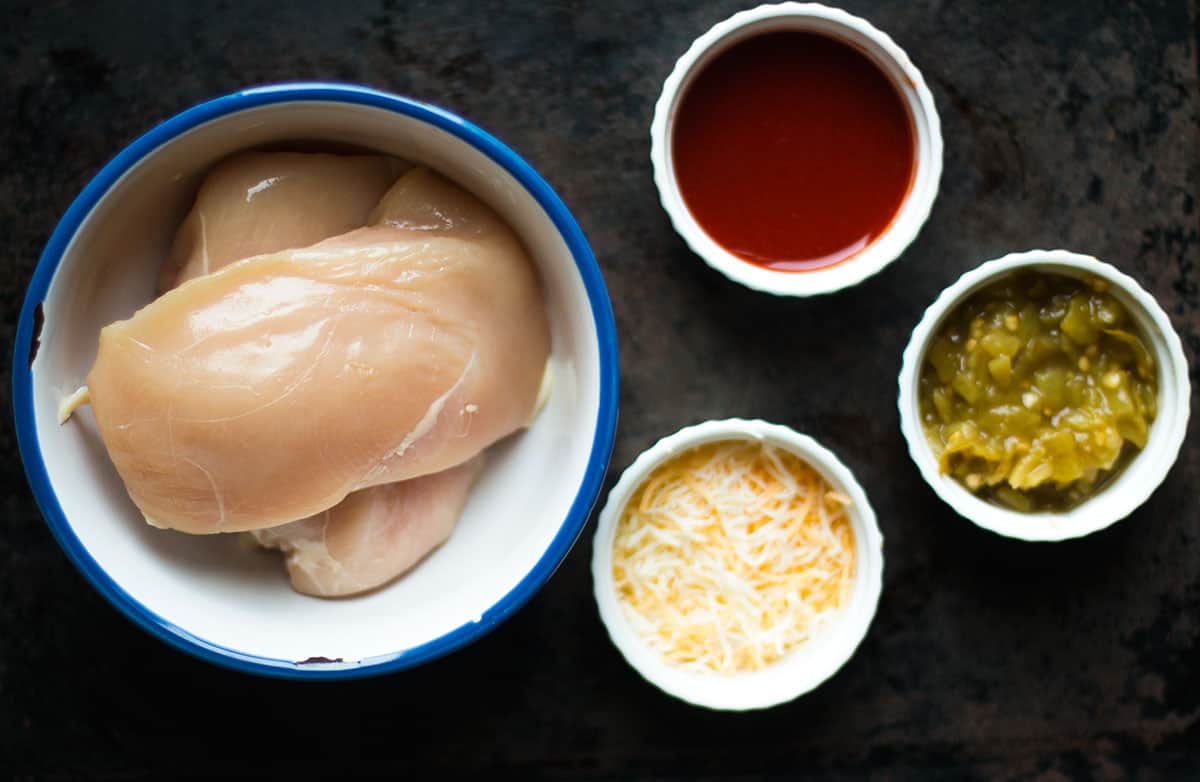 For more RITZ Crackers Recipe inspiration, click here!
You can purchase Ritz® Crackers Football Limited Edition 13.7oz, Ritz® Crackers 13.7oz, Coca-Cola ½ liter (16.9 ounce) bottles AND 12oz glass bottles at Albertsons, Safeway, Vons, Jewel, Acme, Shaws/Star Markets, Tom Thumb, Randalls