This easy and quick grilled eggplant mint salad recipe is perfect for side dish or main course if you are a vegan (or not!). It contains simple ingredient and this salad recipe can be ready within 15 minutes. You may also cook in a bigger batch of it and keep in the fridge for days without a big hit to the taste. A quick tip that if you decide to keep it in the fridge, you may want to add mint before serving. Don't forget to check out this popular Ratatouille Recipe Inspired by my Unforgettable Trip to France recipe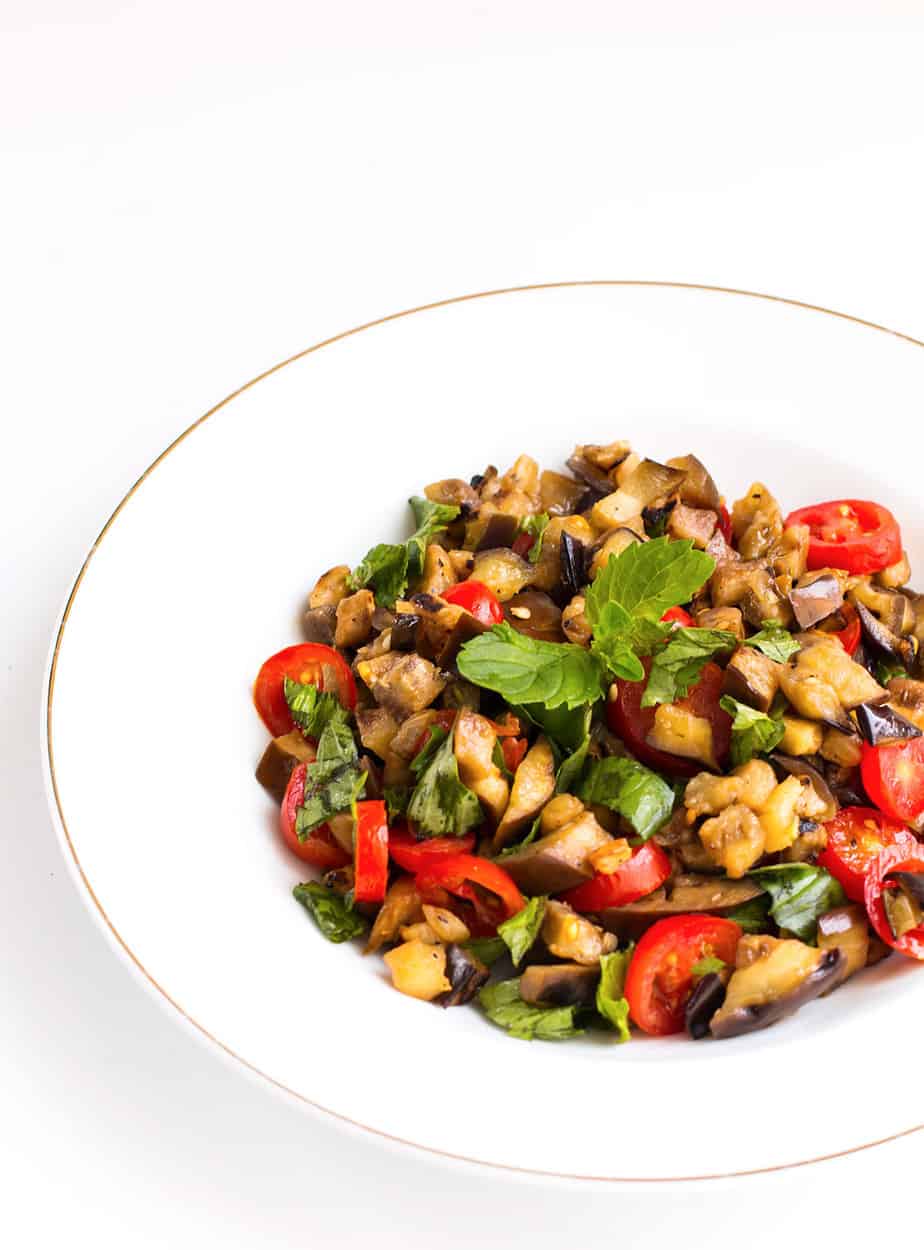 Note : You may also try salting the eggplants before cooking to reduce the bitterness. Lay the eggplant slices on a paper towel then sprinkle all sides with salt. Let it sit for about 20 minutes then rinse and dry it well.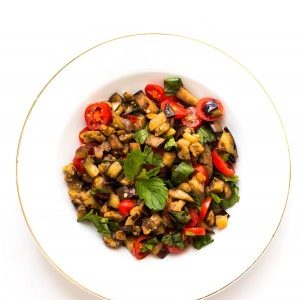 Grilled Eggplant Mint Salad
Ingredients
Ingredients:

1

whole medium Eggplant

¼

teaspoon

sprinkle of Salt

¼

teaspoon

Ground Lemon Pepper

,

No Salt

10

small Plum Tomatoes

5

Leaves

Basil

,

chopped

5

Leaves

Mint

,

chopped

1

tablespoon

Olive oil
Instructions
Lay the eggplant on a cutting board then remove the stem end of the eggplant.

Cut the eggplant in small cubes

In a small bowl, combine eggplant with 1 tablespoon of olive oil, ¼ teaspoon of salt, ¼ teaspoon ground lemon pepper. Toss eggplant with oil mixture and cook on a

Stove Top Grill Pan

over a medium-hot fire until soft and cooked through.

Remove eggplant from the grill then mix with chopped tomatoes, basil and mint leaves. Serve immediately.