This post was sponsored by Neutrogena as part of an Influencer Activation for SheSpeaks. I am disclosing this in accordance with the Federal Trade Commissions (FTC) guidelines concerning the use of endorsements and testimonials in advertising. I received complimentary products to facilitate my review."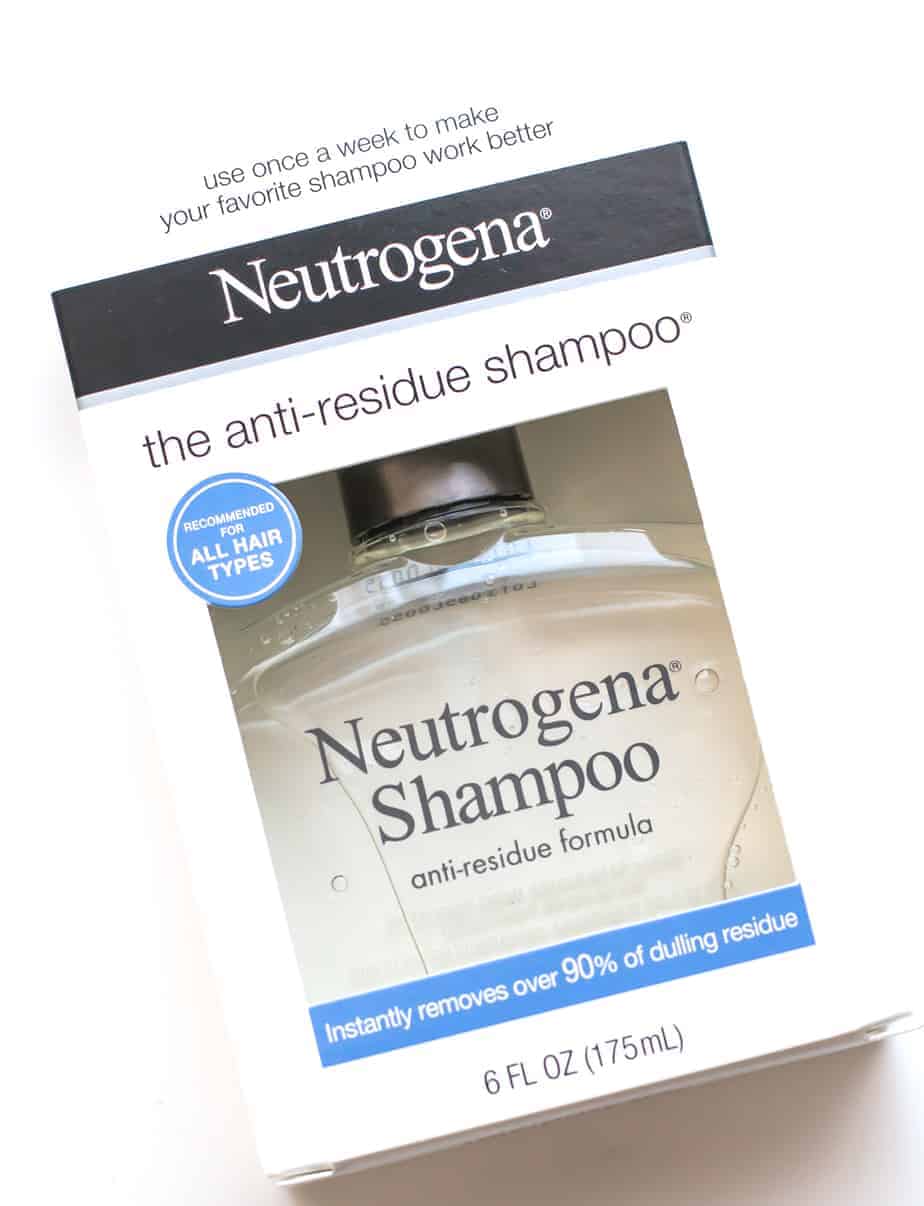 A proper detoxing of my hair is something I do on a regular basis, most recently with a new product for me: Neutrogena Anti-Residue Shampoo. I coordinate my hair detoxes with my full body cleanses so that the rejuvenation effect that I feel afterwards is universal. Simply put I want that "new me" feeling as it kick-starts me mentally as well as physically. With the body cleanse I get my green juices and other fruit and veggie drinks together, shift away from bad food and drink for a week, and keep strong on my yoga and cardio to sweat out the toxins. This is a lot to juggle so I need to rely on a high quality hair product to do the hair detox for me. The below review discusses how Neutrogena Anti-Residue Shampoo held up during my most recent detox.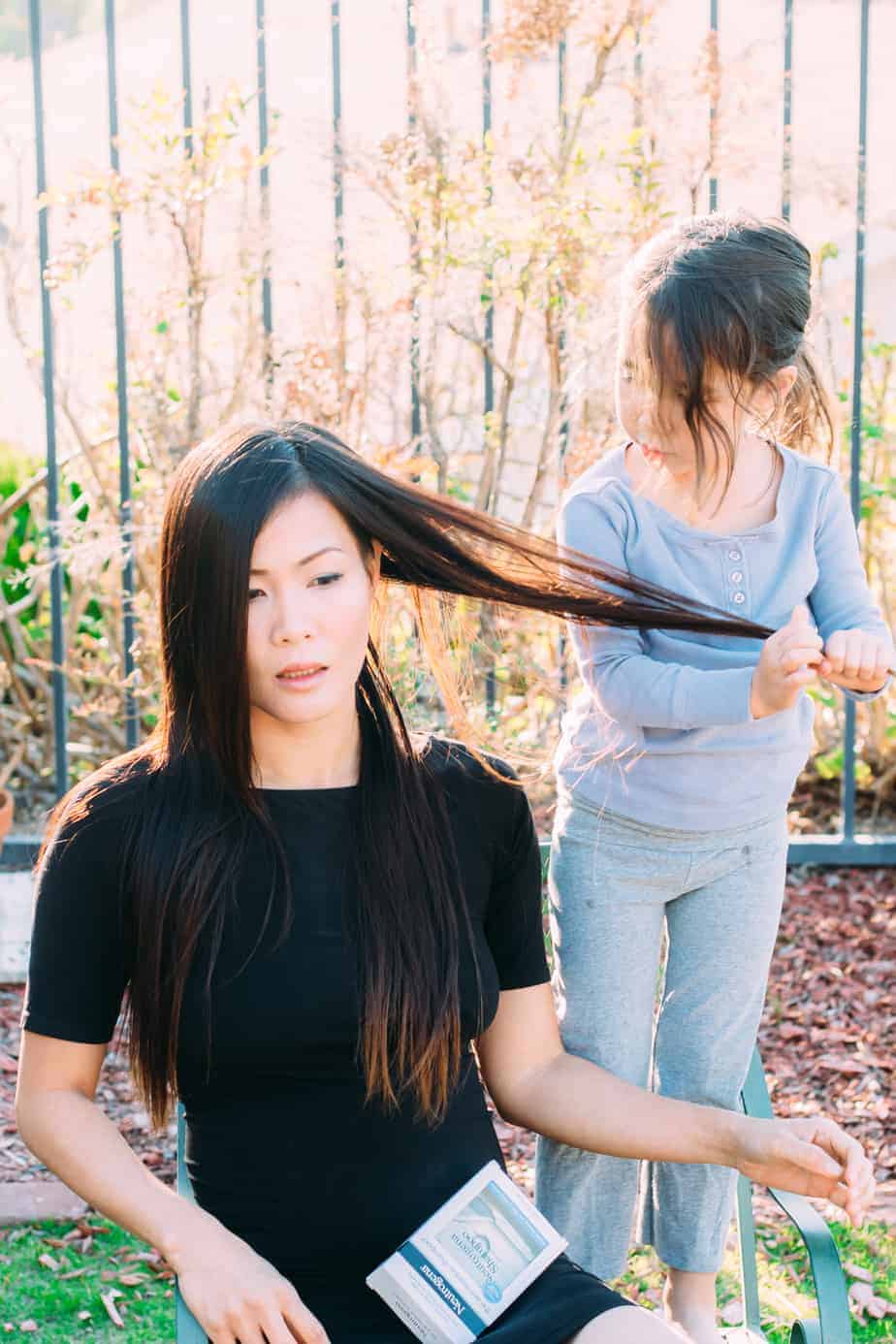 Just to give you some background I live the hectic life of a working mom with the normal daily stresses that come about from running hard day and night. At any given moment I feel like I have 3 things overdue, something about to overheat in the oven and a family activity to run off to any minute now. Many of my readers feel the same way I'm sure! My body and mine both feel the brunt of the "go, go, go" lifestyle, I sink into my pillow each night and before I know it the 6 AM alarm clock is ringing again. My hair is definitely on the same obstacle course and it shows. From spending hours in the kitchen over hot pots and pans, to getting pulled and tangled by my two kids, my hair is constantly put through the test. We also live in a beach city and try to swim with the kids on a regular basis, My Anti-Residue Moment comes in the form of salty sandy beaches. So… bring on a strong detox product as my hair needs it!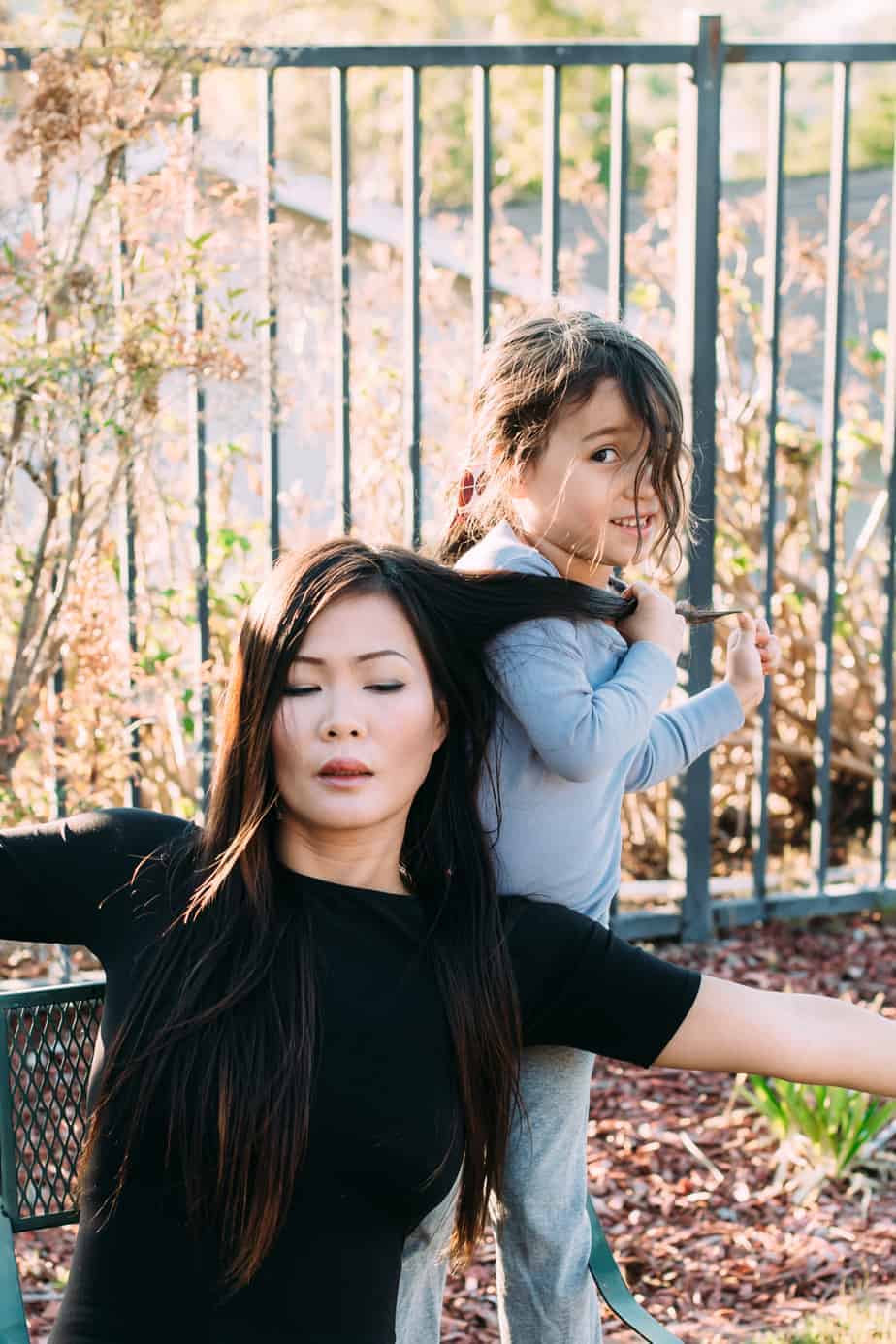 Neutrogena: A Trusted Brand for Me
The first thing I notice about Neutrogena Anti-Residue Shampoo is the brand. The name Neutrogena triggers immediate associations with words like "pure", "trust", and "effective", as Neutrogena facial soaps helped me more than any other product in my fight against acne. I had tried every soap (and remedy) out there without much luck, but only when I started using Neutrogena daily did my acne really subside. Years later I have tried many of their products and have no hesitation reaching for Neutrogena again as their products are pure yet they get results.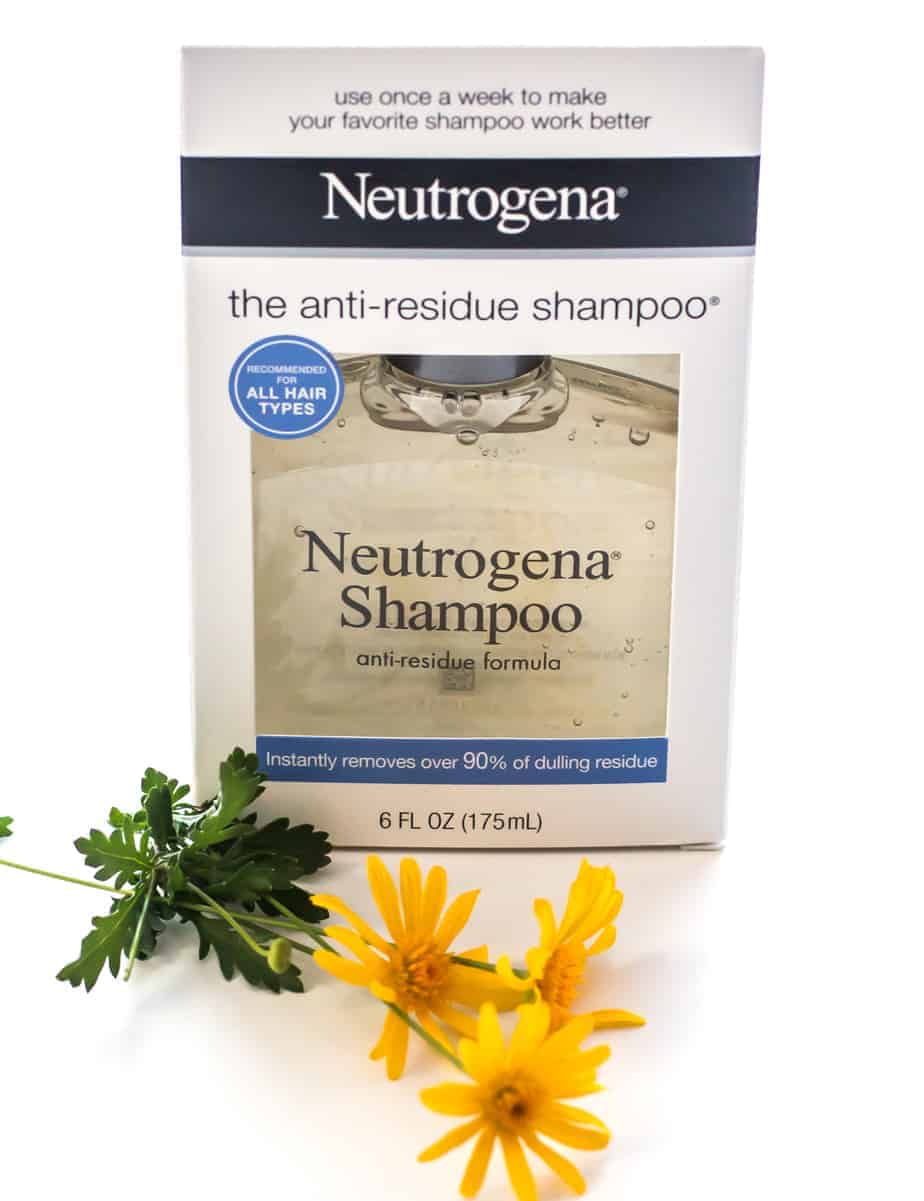 Using Neutrogena Anti-Residue Shampoo
The shampoo is a once a week shampoo treatment (being honest I think I used it a little more frequently, about every 5 or 6 days). I continued to use my normal shampoo during those weeks as to keep a controlled environment. Going back to Neutrogena products being pure I felt no irritation on my skin or eyes. Some brands claim that their shampoos are for all hair types but don't really work for very fine hair, but this felt fine as I lathered it in and rinsed. It's good to know that this shampoo also plays nice with color treated hair. Mine isn't colored right now but if you've followed my blog you know I have fun with color every now and then.
Results and Review of Neutrogena Anti-Residue Shampoo
I am pretty floored at how well the shampoo works, especially since it's something you only need to apply once a week. Being able to rid my hair of all of the residue from my hair products, conditioner, and daily grind with that little effort (and affordable price tag) is a huge win for me. It's actually been a bit of paradigm shift for me on my approach to cleansing…maybe it can be more of something that I apply to my life regularly week in and week out instead of a big production every few months.
My hair looks shiny and much less oily than before. I had my husband do some before and after feel tests and he said it does feel a little softer since using the Neutrogena Anti-Residue Shampoo. This makes sense with the reduced amount of product and other residue.
Overall I'm very pleased with this product and it seems to be the same for others as almost every review I read is glaringly positive. Hats off to Neutrogena for another stellar product that is priced right.
Here's how to enter :
Share a photo on Instagram or Twitter about a moment that triggered your need for a hair detox (i.e an up do hairstyle with lots of hairspray, beach vacation, exercising, or getting messy with the kids).
Tag @Neutrogena @RikaLivingston on Instagram OR tag @Neutrogena @thedealmatch on Twitter Plus use #ByeBuildUp hashtag to earn your entry to the giveaway.
SheSpeaks will provide and ship a bottle of the Anti-Residue Shampoo product to our winner.
Also don't forget to follow Neutrogena on social media for updates and more!
Twitter:@Neutrogena
Instagram: @Neutrogena
YouTube: Neutrogena
Facebook: @Neutrogena