This post is sponsored by Blog Meets Brand on behalf of heal.com. All opinions are 100% my own.
There's one thing sick people have in common; they would rather be at home! But getting treated by a doctor usually meant going out into the world and finding one. You went to see a doctor at their location, and at their convenience.
The last time I had a migraine, I realized I had run out of my prescription and it needed to be renewed. I was leaving work, my doctor's office was closed, and of course I needed to be on a plane the next day. I just didn't want to wait, so I decided to brave the ER. Three hours later, I was still in the waiting room; the real emergencies people had – chest pains, difficulty breathing, high fevers, and broken limbs went first. When I finally got the prescription, it was very late, and I was in much worse shape than if I'd just gone on home. I vowed I wouldn't bring a migraine to the ER ever again.
If you have kids you know it's the same thing; the ear infection comes on at dinner time, or on the weekend! In our house we had one kid who got strep on Christmas Eve. Who likes bringing a sad, feverish child out into the world when he belongs in bed? And if you have other children, it's such a gamble; you risk that they'll get sick too just by virtue of being stuck in a doctor's office playing with the toys (and the germs). No thanks! Wouldn't it be nice if your children could stay snuggled up at home when they're sick? Wouldn't you rather go about the business of your day instead of sitting feeling helpless and frustrated in a waiting room?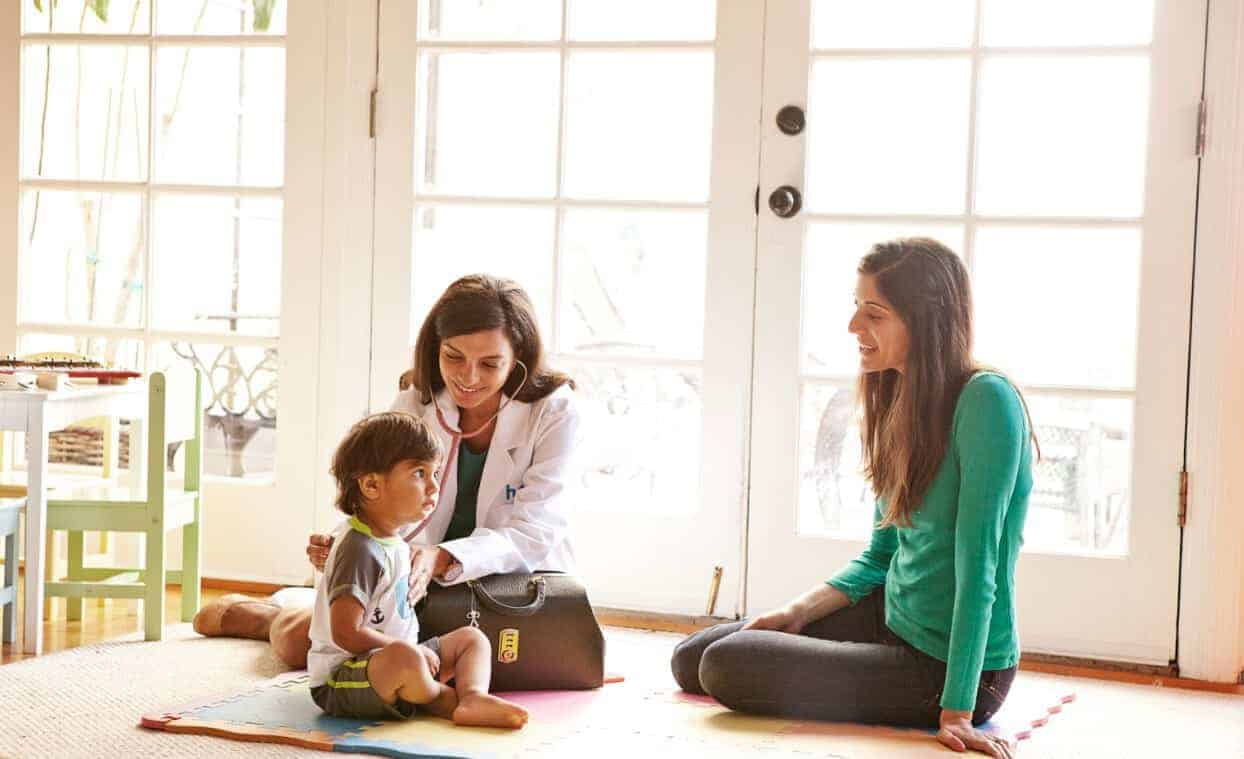 Doctors for busy people!
As a parent without a lot of extra time, I was thrilled to hear about Heal and that it's expanding rapidly through areas of California like San Francisco, Los Angeles, Orange County, and here in San Diego. Heal is a doctor-on-demand app – you can just push the button on your phone and a doctor will come to you. Yes – they make house calls! They have primary physicians, family doctors, pediatricians, and internal medicine doctors on staff, so it's a great on-call service for busy professionals as well as parents. Heal doctors are available from 8 a.m. to 8 p.m., seven days a week. No travel time for you, no waiting around until the next available appointment. And it's not just a same day visit on their schedule. They can be at your home or office door within two hours or at the time best for you- that's faster and better than even a simple trip with traffic and wait time for a doctor around here!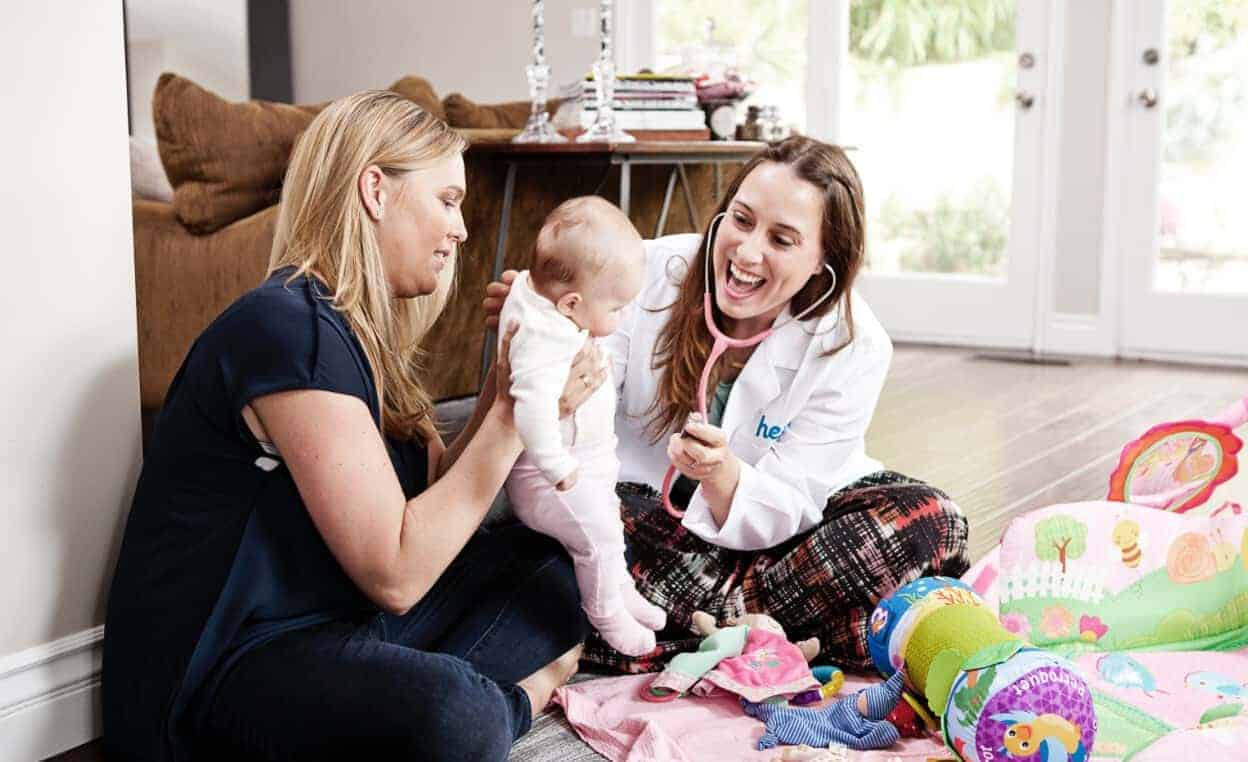 With the Heal platform, you can see which doctors are on call in your area, with bios and credentials listed right next to their pictures. You don't have to worry about who is going to show up at your door – the doctors are reputable and have been fully vetted with extensive background checks by Heal. You can use the service to choose a new doctor too, if you've just moved or maybe you just want a new physician. It's a great way to shop around!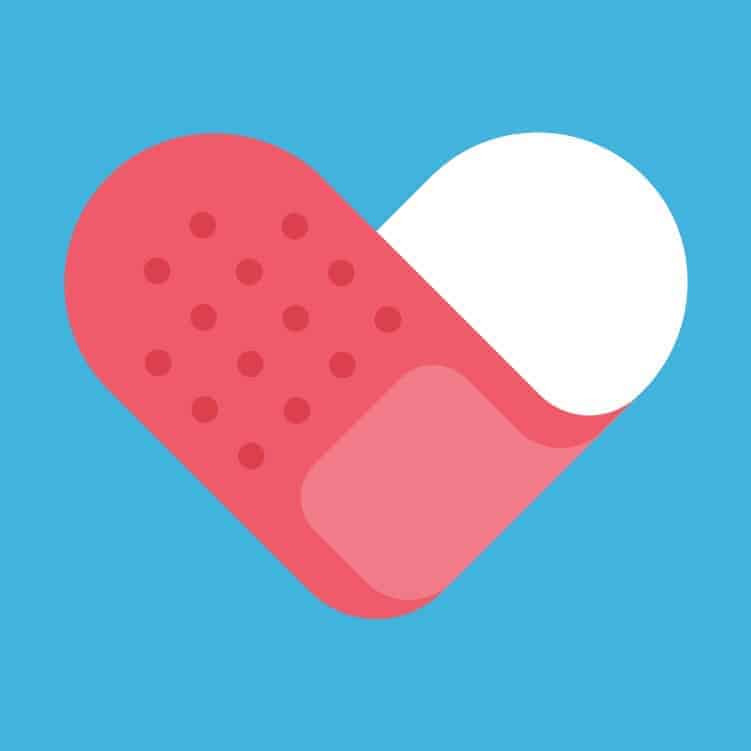 Heal works with insurance carriers, and so you pay the same co-pay that would in a traditional office visit. Even without insurance, a visit from a Heal doctor costs only $99 with the usual additional fees for lab tests. It's very easy to get Heal – there's no long initiation process. You just download at the App Store or on Google Play, or go to the web page and click "Request doctor." Easy peasy. I don't know about you, but I'm feeling better already!
Special offer: Use promo code BLOGGER1 will cover the cost of a first-time visit. The promo code will only work if no insurance information is entered on the account.