"This post was sponsored by Nature Made® as a part of an Influencer Activation for Influence Central."
How are you doing with your personal health goals?  Any new ones for 2016? We all know that wellness is about healthy balance of our mind, body and spirit that ultimately results in an overall feeling of well-being. Each individual person may have their own personal goals, be it losing some weight, getting more active, getting more sleep or reducing levels of stress in our lives.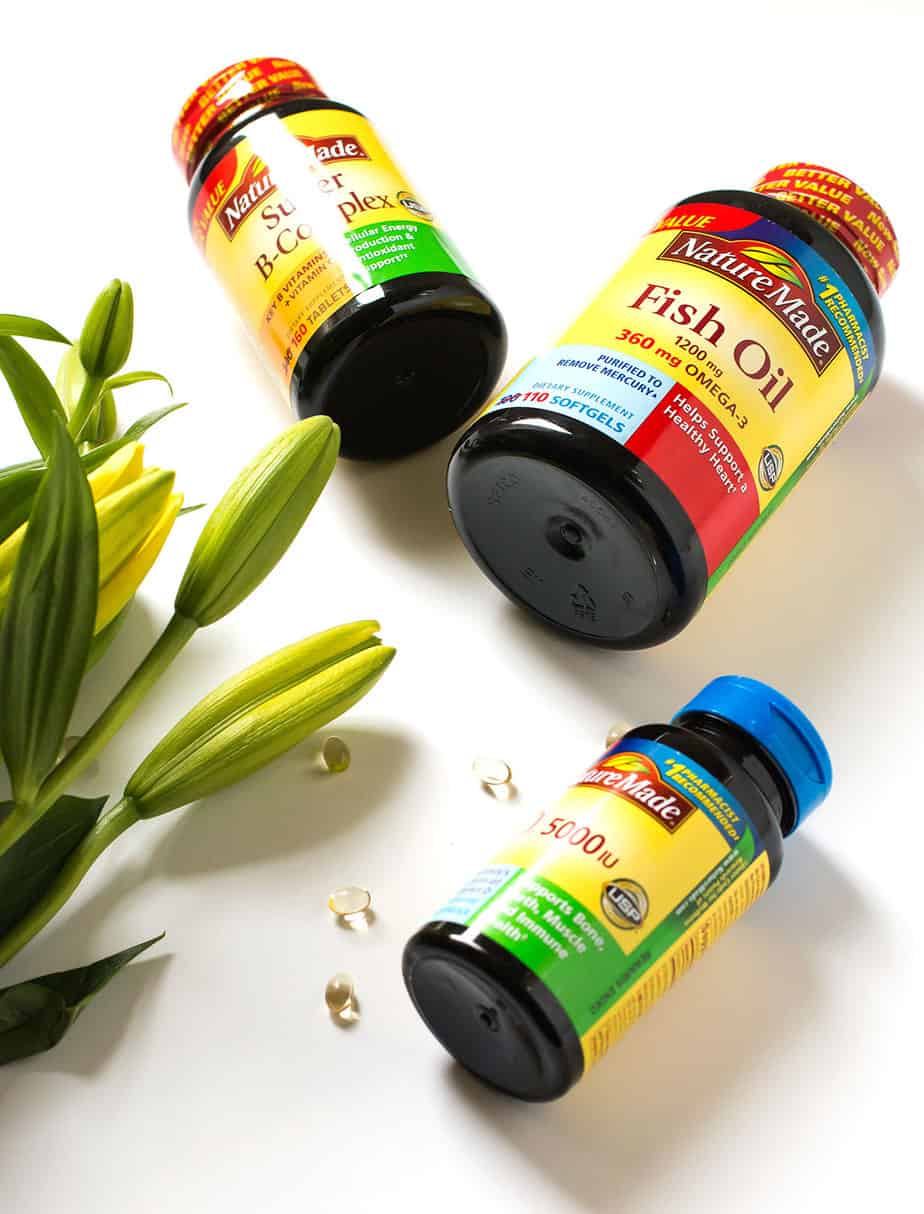 I often times get swept up with my day-to-day and forget to take care of myself. Busy schedules are unavoidable but we can definitely take measures to integrate wellness into our schedules.  In my opinion even more important than someone's schedule is their attitude.  We often make excuses and keep bad habits going on and on. At the end of the day it's up to us and only us to take a stance on our health and take control of  our own bodies.
This year, I've committed to take better care of myself so I can take care my lovely family. I enjoy my at-home workout routine as it's convenient and quick, yet effective.  I consume more veggies by eating them raw and by drinking more home-made green juices.  I always try get at least 7 hours sleep per night, thought that one is most elusive.  I also drink my vitamins and have been taking B Complex, D, Calcium and other daily vitamins that help me to enjoy my healthier lifestyle. Nature Made has been a big help.  They are the nation's best-selling brand for the best vitamins, minerals and supplements*.  When I read about the most important supplements that we should be taking it seems like Nature Made is always two steps ahead.  This happened with Coenzyme Q10, then Omega-3/Fish Oil, and more recently with Flax Seed Oil.   It's reassuring to me to know that I can stick with their brand for better health.  They also have a nice selection of vitamins to manage cholesterol, diabetes and mood health. I live very close to Walmart and its a great destination to purchase Nature Made vitamins, minerals and supplements at an everyday low price. I don't need to wait for a sale!
Every day is a new opportunity to do right by your body.  Be sure to sign up and be a part of the Nature Made Daily Boost program for inspiration and information to further your health goals and to get a sneak peek at what other Nature Made fans are doing to stay healthy.
*Based in part on data reported by Nielsen through its Scantrack Service for the Vitamins Category for 52-week period ending 1/02/2016, for the xAOC Market. Copyright © 2016 Nielsen.
Follow Nature Made : 
Nature Made Facebook: https://www.facebook.com/naturemade
Nature Made Twitter: @naturemade
Don't forget to enter for a chance to win 1 of 20 $50 Walmart gift cards. 
When : The contest opens on 3/22 and closes 4/12.  
How to enter : You can enter by choosing a social media sharing option from the social media amplification tool. *I-C will randomly select 20 winners from all program entries and will handle fulfillment of the winning prizes.