This post was sponsored by TripAdvisor but all content, ideas, and words are our own.
Venice, Rome Florence and Tuscany: all favorite destinations in Italy and for good reason. The art and history of these places will make you want to double the length of your vacation, and the scenery is nothing short of dreamy. While in Italy a couple of years back we made it a point to spend adequate time in each of these spots, and covering them involved a lot of maps, walking and sometimes more hustle and bustle than we bargained for. On every vacation it's important to have some time to relax and soak everything in, and for us that happened to be in the Lake District of Italy.
With a backdrop of the Alps and glamourous villas the Lake District is pristine and romantic. We opted to take ferries and sometimes buses as our means of transportation, exploring Como, Bellagio, Varenna, Lecco and more. Our favorite area was a small town called Malgrate, where we enjoyed a dip in the water and sipped Belgian beers at the friendliest bar in Italy. We were fortunate to have stumbled upon this area, sometimes things just work out that way. Other times it paid to do our research. For example we wanted to have at least one unforgettable dinner in the Lake District and turned to our trusted resource TripAdvisor for research. Atop the list of restaurants in the area was La Colombetta Restaurant It showed as #1 for the area based on the many reviews written by other travelers, the vast majority of them giving the restaurant an Excellent rating. We were completely sold after browsing through the pictures and looking at the superb presentation and comments from many people saying it was some of the best food they'd ever tasted. I'm happy to report that our experiences fell right in line. Everything from the hors d'oeuvres to the desserts looked right out of a magazine. The only thing outshining the looks of the food was the taste. Each dish is based on family recipes passed down from older generations. My husband couldn't get enough of the lobster taglietelle, while my seafood dish of sea bass carpaccio was out of this world. Even veggie dishes like asparagus or mushrooms all had unique, intelligent flavors dancing together I wasn't sure if I should also order lamb since the seafood was treating me so well, but I'm so glad I did. On top of it all the service was friendly and the person whom I believe to be the owner made us feel right at home. Eating this impeccable meal pushed my passion for food farther and made me realize that the sense of taste is as important as any other in my life. I have tried many times to recapture some of the flavors from those nights, and even though my creations haven't always come out perfectly it has been a fun journey.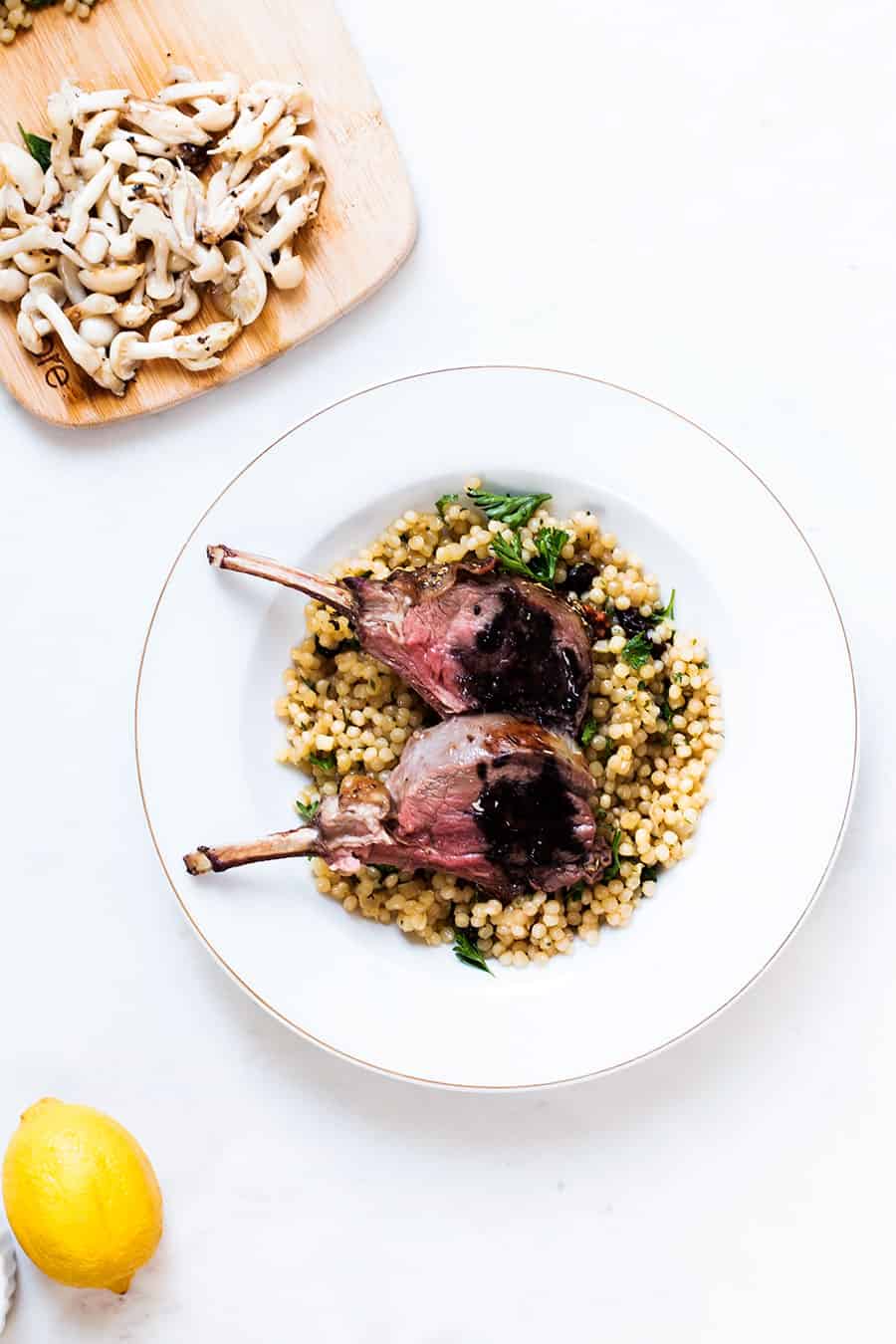 While traveling abroad or in the US I now make it a point to study up on the restaurants and visit at least one of the highly regarded establishments in the area. It always proves to be wonderful experience and equally as important inspires me in my cooking. I recommend you do the same and develop your own travel-inspired recipes. Similar to my other travel research, there's no better resource than TripAdvisor. With real reviews, ratings and pictures from other travelers, TripAdvisor has all I need to make that important decision of including a restaurant on one of my travels. They have authentic reviews that help me discover the best restaurants in the big cities and smallest towns, and I can even book a reservation. TripAdvisor also has the Travelers' Choice Awards, with the crème de la crème of attractions, hotels, beaches and of course restaurants. These awards are decided by the millions of travelers. Check out the Best of Fine Dining Restaurants in the World: How's that for visions of genius! I have only been to one of the top 25 restaurants in the world and it may very well have been the best food I've ever tasted. From presentation to flavor combinations, service to atmosphere each of these winners showcase the best as evident in the pictures.
TripAdvisor solidifies their place as THE authority in travel; it has become one of those sites that I go to on autopilot when looking up anything related to travel. To add to that they now also host informative Twitter Chat sessions where you can pick the brains of experts on a wide variety of travel topics. Wonderful!
Check out my rack of lamb recipe below, also influenced by my feast those nights in the Lake District. Half the fun is adding different ingredients, spices and meal arrangements to make a dish your own. This one has more French and wide-spanning Mediterranean tastes, and the Bunapi mushrooms are even from Japan. Needless to say one probably wouldn't guess that the inspiration came from a wonderful restaurant in a laid-back, beautiful little Italian city. It did though, and I hope to someday make it back to that that area and to La Colombetta Restaurant.
Don't forget to join TripAdvisor's Travelers' Choice #TravelToTaste Twitter Party on 10/28, 2pm ET