Thank you Isopure for sponsoring this post. All opinions are my own.  
Craving a guilt-free post-workout snack?  Try this recipe below. It is high in protein and contains Isopure Aminos BCAA's Powder. BCAAs are branched-chain amino acids which help to rebuild muscles after a tough workout and prevent soreness. The taste is delicious whether eaten like a yogurt snack or chilled in the freezer and enjoyed as frozen yogurt.
Remember to choose post workout foods that maximizes the effort you put in, helps muscle recover and replenishes your energy.  You wouldn't smoke a cigarette while running on a treadmill….well, I hope you wouldn't, though I've seen crazier things!  Thousands of hours of scientific research has gone into finding the absolute best formulas and brands like Isopure are leading the way.  I love the way it makes my body feel.  I am a big fan of Chia Seeds, too.  Their texture really changes in liquid as each one expands and gets softer.  With Greek Yogurt and Agave Nectar this snack has some of my favorite ingredients.  The Isopure has a good flavor as well and actually enhances the flavor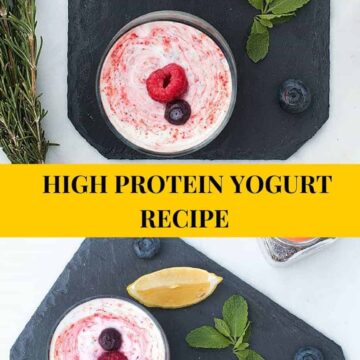 Ingredients
1

cup

of Greek Yogurt

1 - 2

Tablespoons

of Agave Nectar (you may also use Stevia as a replacement

follow their directions for portions)

1

Tablespoon

Isopure Amino

2

Tablespoon

Chia Seeds

1

Tablespoon

Almond Butter or Peanut Butter

Berries
Instructions
Mix Greek yogurt, agave and chia seeds in a bowl.

Transfer it to a dessert cup then layer with Peanut Butter or Almond Butter.

Sprinkle Isopure on top. Stir with spoon or chopstick for a more elegant look, especially if you want to serve it as a dessert

Add berries on top.

Eat now or Freeze for later
Have you tried  Isopure Aminos BCAA's Powder?
Don't forget to follow Isopure on social media
Facebook: https://www.facebook.com/isopure
Twitter: https://twitter.com/isopurecompany
Instagram: http://instagram.com/isopurecompany
Pinterest: http://www.pinterest.com/isopure/
Youtube: https://www.youtube.com/user/theisopurecompany?feature=results_main