#Hosted Holland America Line: America's Test Kitchen
Holland America Line sets itself apart in a crucial area when deciding on a cruiseline: the food! While aboard the ms Westerdam we were extremely impressed with the three pools, art galleries and friendly staff. However, as a self-proclaimed foodie none of these things were quite as important as the ship's meals. On any vacation I want to be enjoying flavors and food arrangements that are impressive and unique, and I expect nothing less while on a cruise. Even if a cruise is just a few days long the meals can make-or-break the experience. Holland America Line does not disappoint, serving up fresh dishes that help solidify the cruiseline as one of the best in the industry.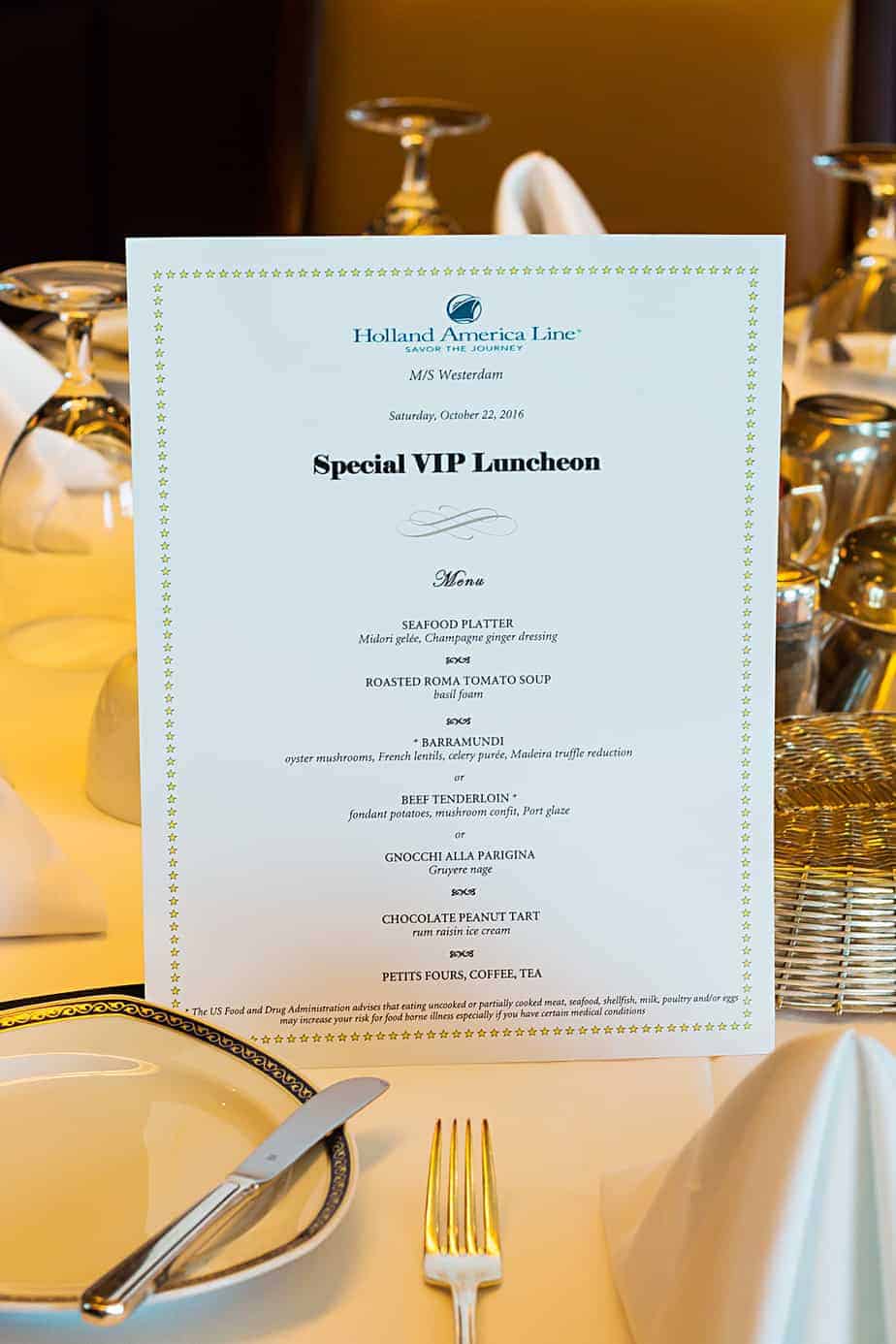 The Seafood Platter featured a Midori gelée and a champagne ginger dressing.  I was blown away with their presentation:
I didn't expect to be eating Barramundi while on the cruise, a nice surprise. This one showcased oyster mushrooms, French lentils, celery purée, Madera truffle reduction.Even simple dishes were prepared well, like this beef tenderloin. Fondant potatoes, mushroom confit and a Port glaze.
Kicking back some bubbly was something I definitely did not object to, "when in Rome…"
Holland America takes the food experience a step further on their ships, with an actual Americas Test Kitchen studio right onboard! As someone who has followed the TV show's 16 seasons, owns some of the cookbooks and frequents their recipe website, I was thrilled to hear of an actual ATK studio on the cruise line where I could view the industry's best chef's drop some kitchen knowledge on us. Watching ATK live was amazing!  The audience members consisted of all types of people, from those looking for cooking pointers to others who just enjoyed watching a familiar TV show live. There were probably some others there like my husband who was just happy to eat the amazing food that the pros were making!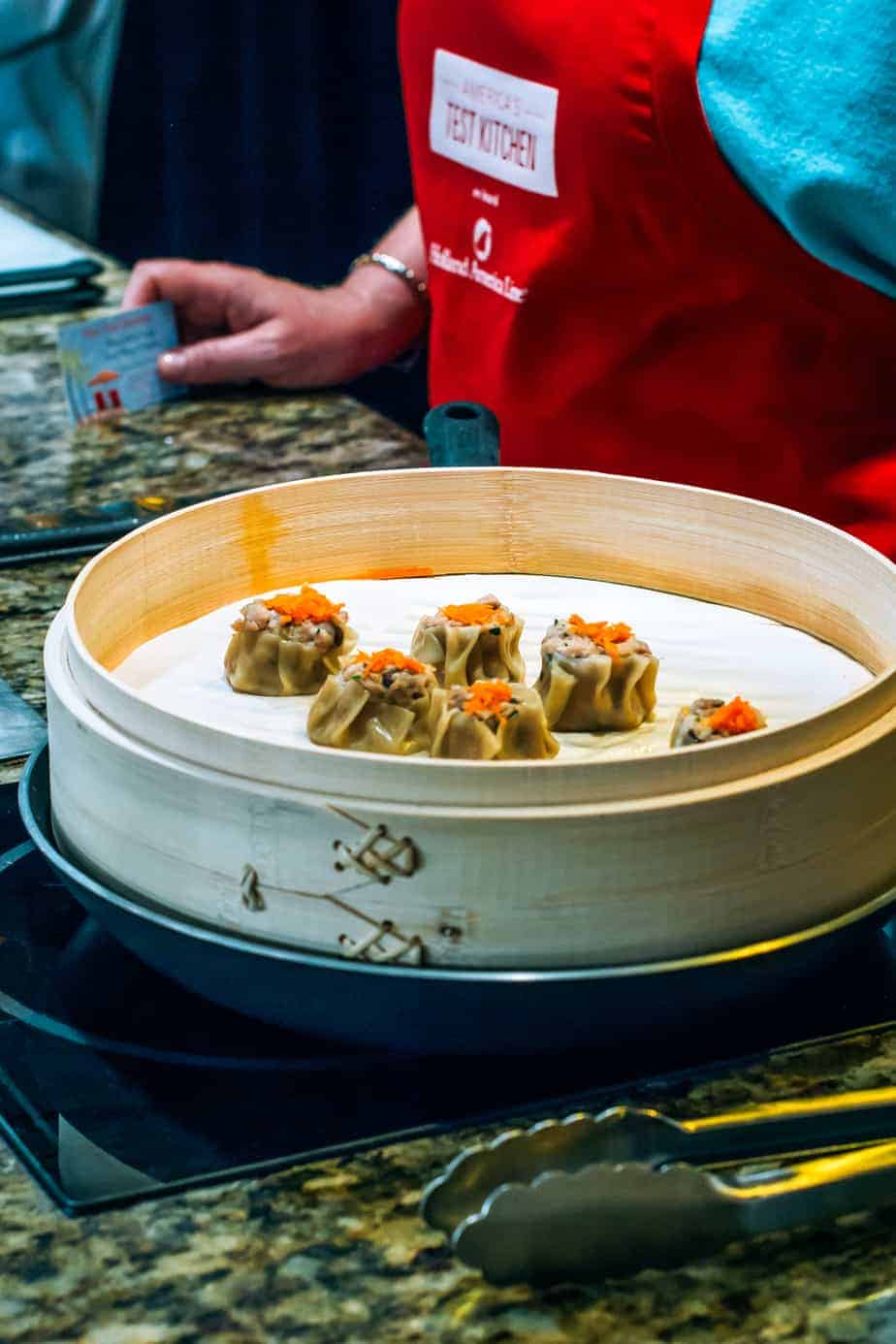 Holland America Line is making a splash with its increase in cruises and visitors (here in San Diego a 65% increase over last year). With delicious meals and differentiators like its exclusive partnership with America's Test Kitchen they should definitely be a top considerations for your next vacation.