I love the month of April! Spring is fast approaching and the weather is starting to change. I am starting to switch my ingredients a bit to match, while going for a little bit lighter taste compared to the heavier and heartier winter meals. Pasta dishes are a hit in my home year-round. My kids are sometimes tough to please but if there's pasta involved there never seems to be any resistance. My husband is always a fan of any type of Italian-inspired meals, especially when I make it light while he's trying to keep things healthy. On that note, integrating a little extra veggie is a great way to give a pasta dish that lighter, Spring appeal.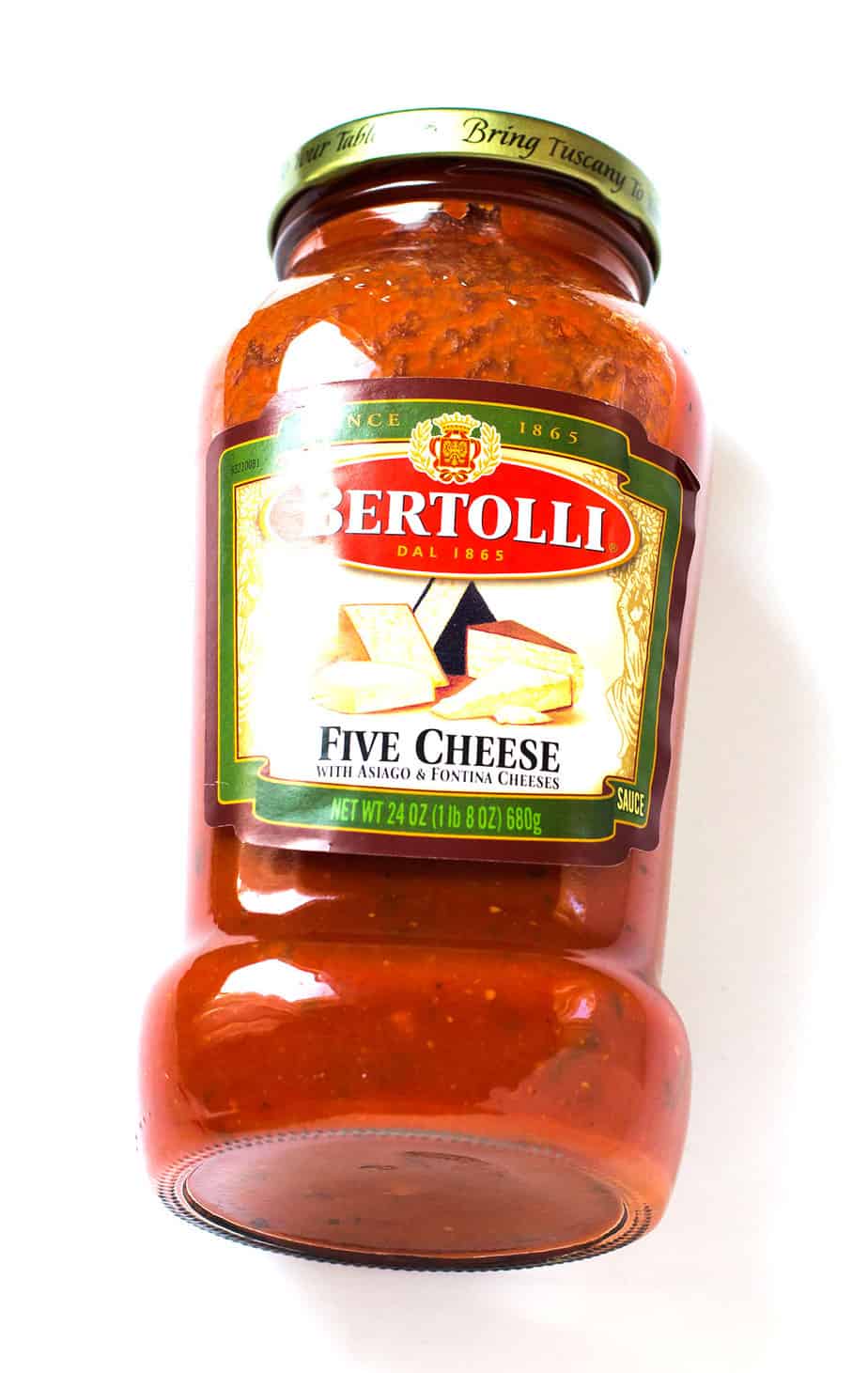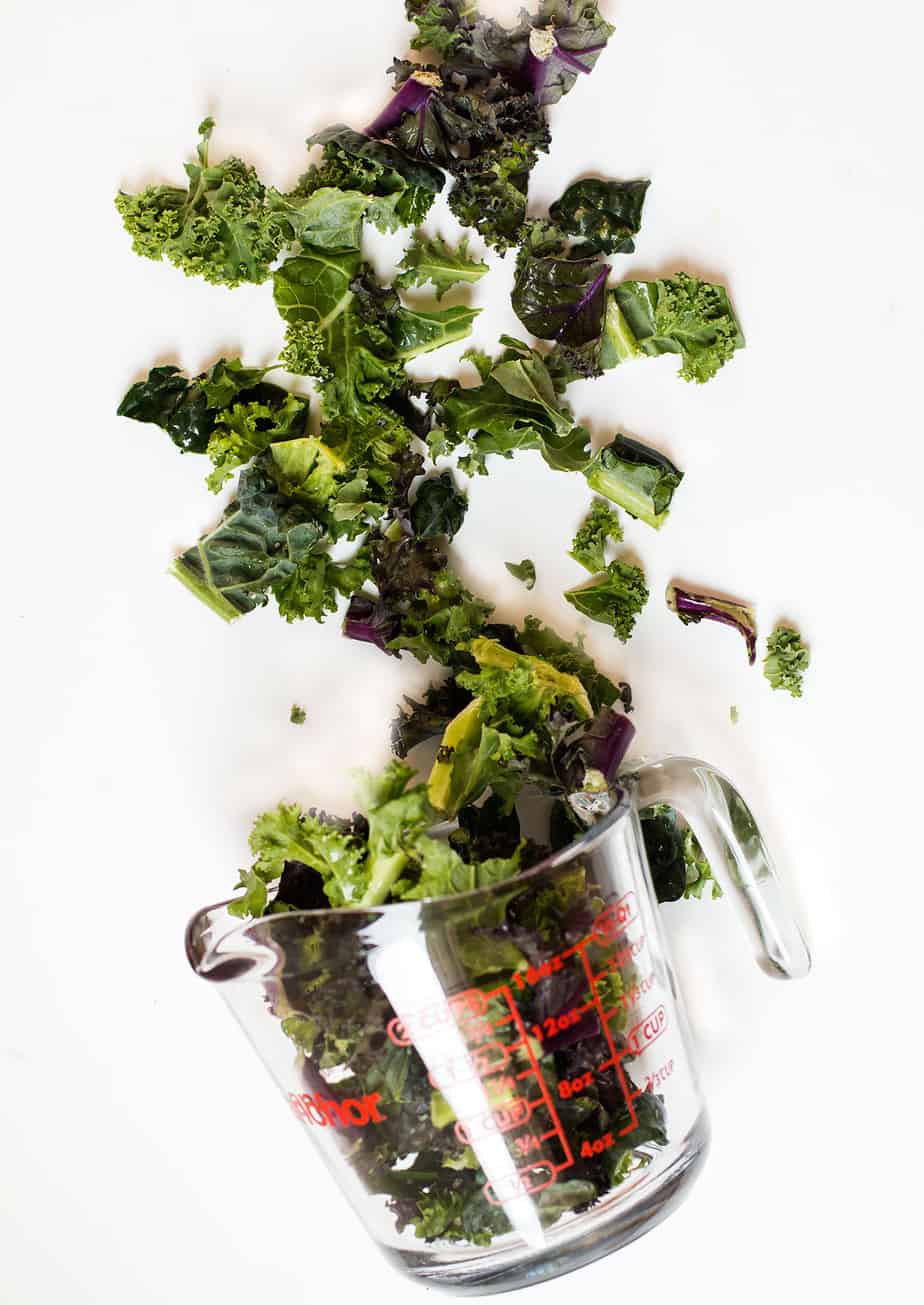 Kale is everywhere these days but is underutilized in pasta dishes. With the right accompanying ingredients (which I think I've assembled here), you'll have a healthy pasta treat that packs tons of nutritional value. I chose just a handful of light and simple ingredients, and paired it with Bertolli Five Cheese Sauce. There's no need to add any extra cheese as this sauce has high quality Provolone, Parmesan, Romano, Aged Asiago and Fontina cheeses. I especially love the hints of the aged Asiago and Romano flavors. Bertolli makes the best traditional tasting pasta sauce, going back 150 years to roots in Lucca, Italy.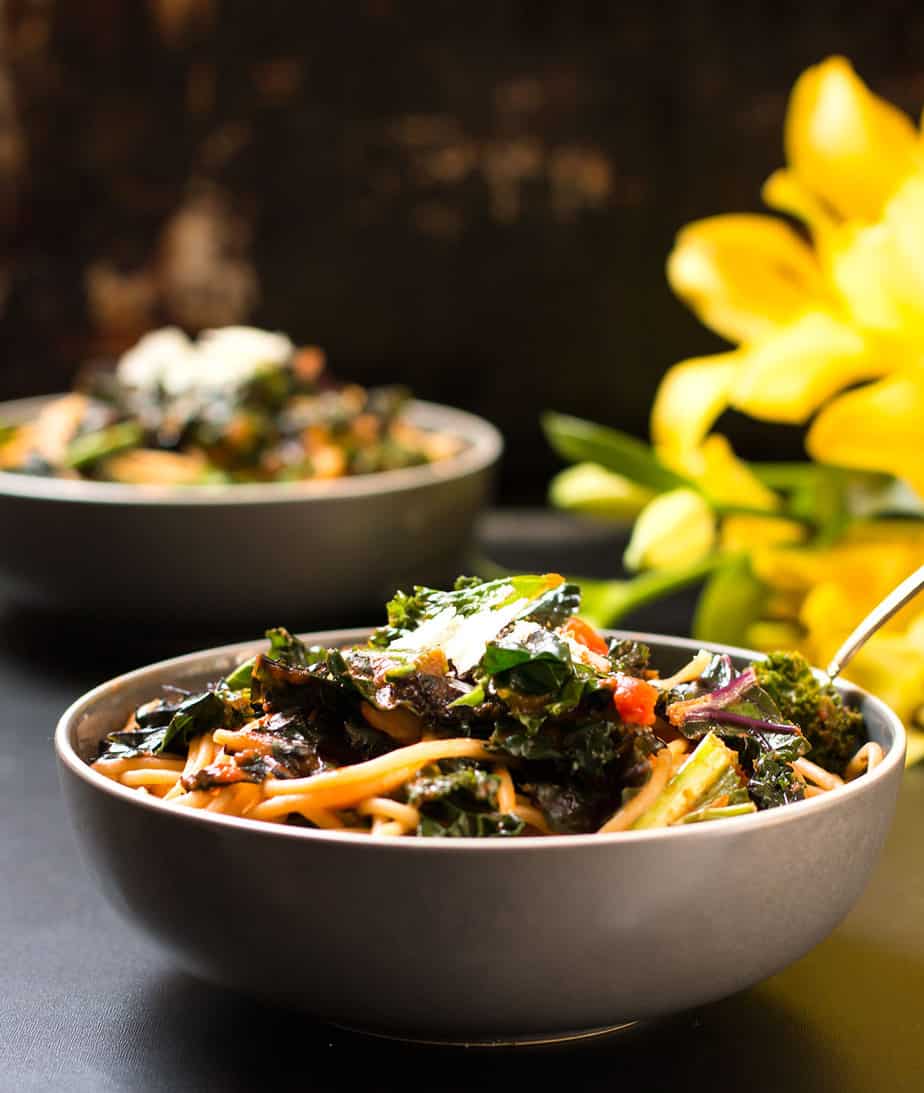 Bertolli is celebrating their milestone anniversary with a 'Viva Bertolli' page on their website, showcasing 150 ways bring Tuscany to your table. I had a lot of fun reading through them, and learned some cool things too. The best way in my opinion is by using a premium tasting pasta sauce like Bertolli. It will make the difference and pair well as you explore even the untraditional ingredients like the shallots and kale in this recipe.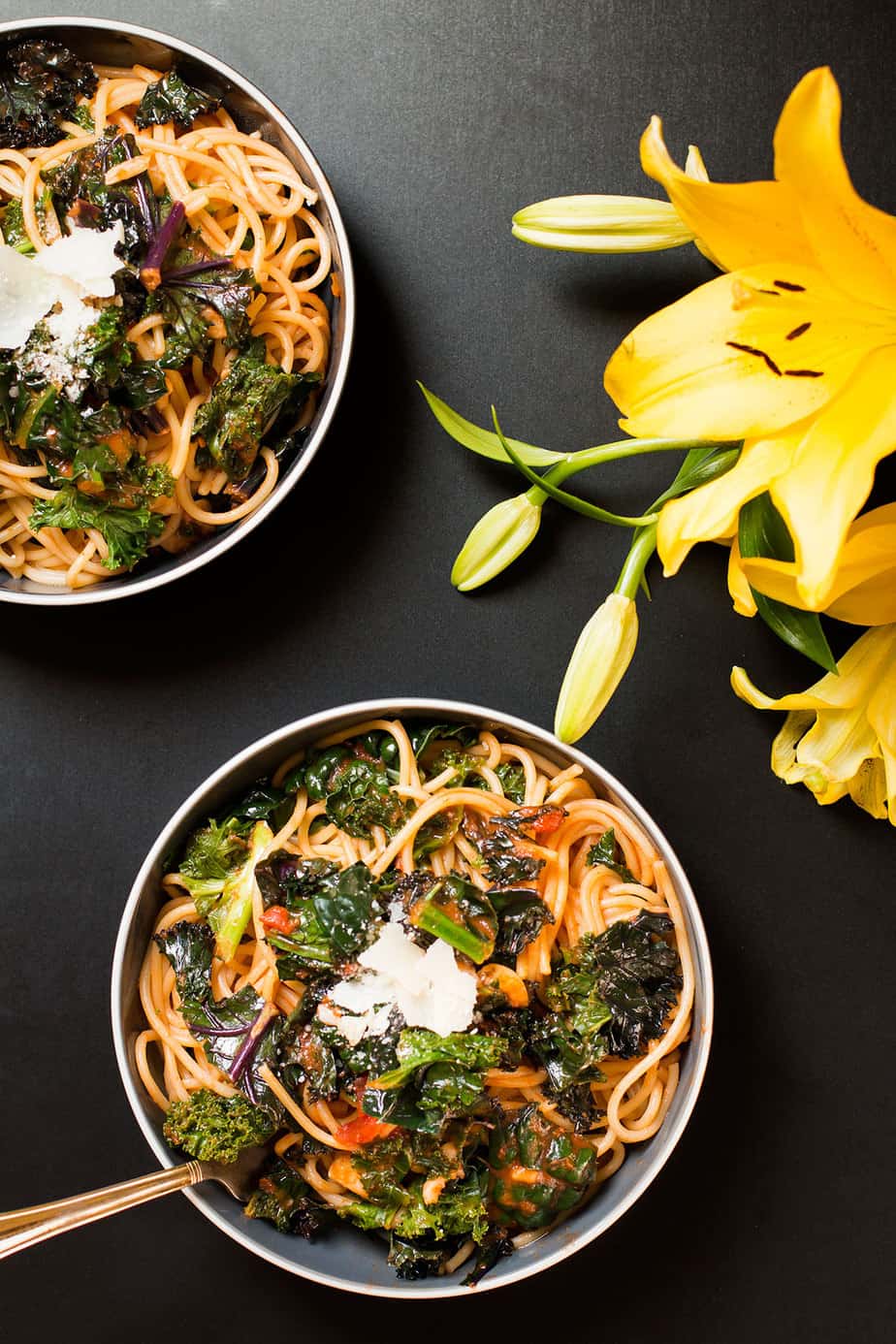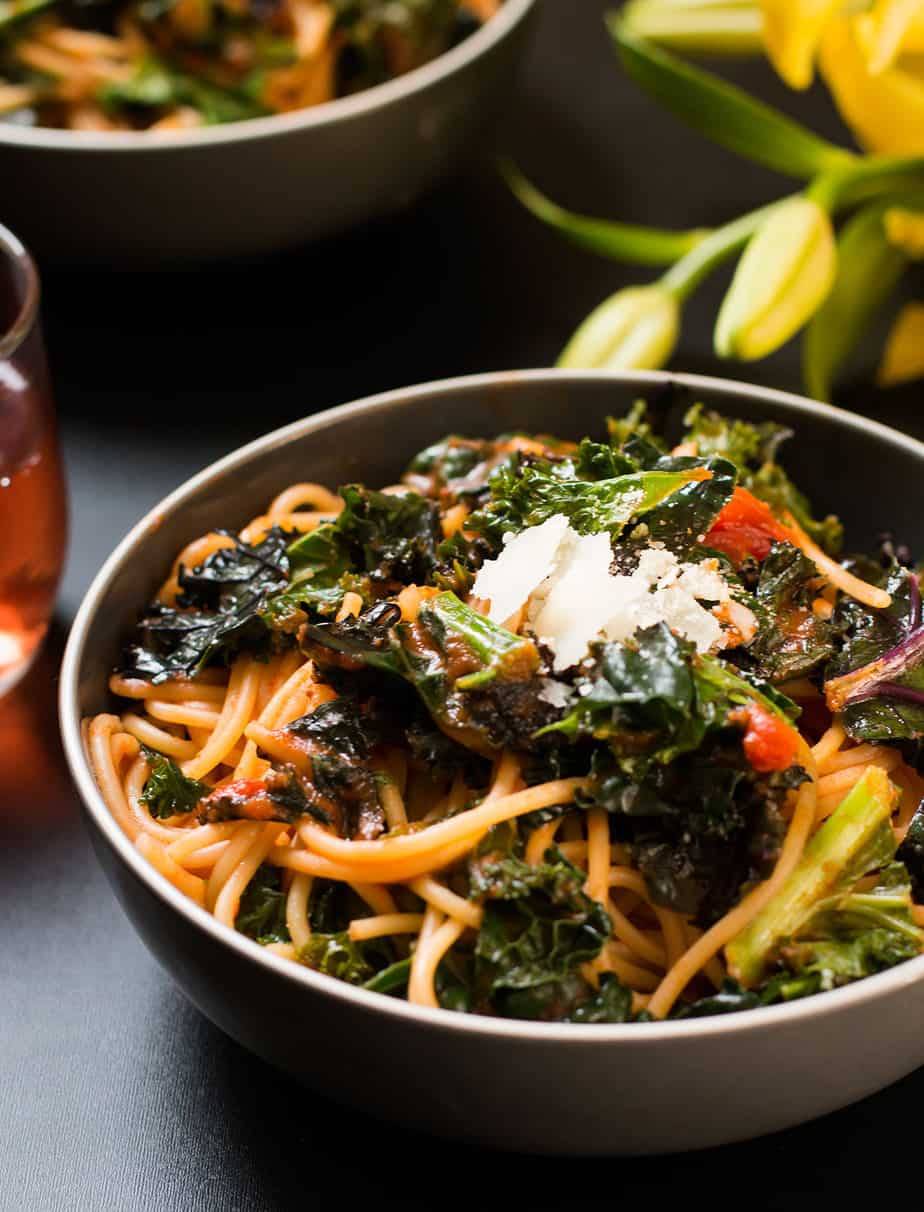 I also made another recipe of Baked Pasta with Chicken Sausage that gives a meatier alternative yet is still suited for Spring with light elements for you to enjoy.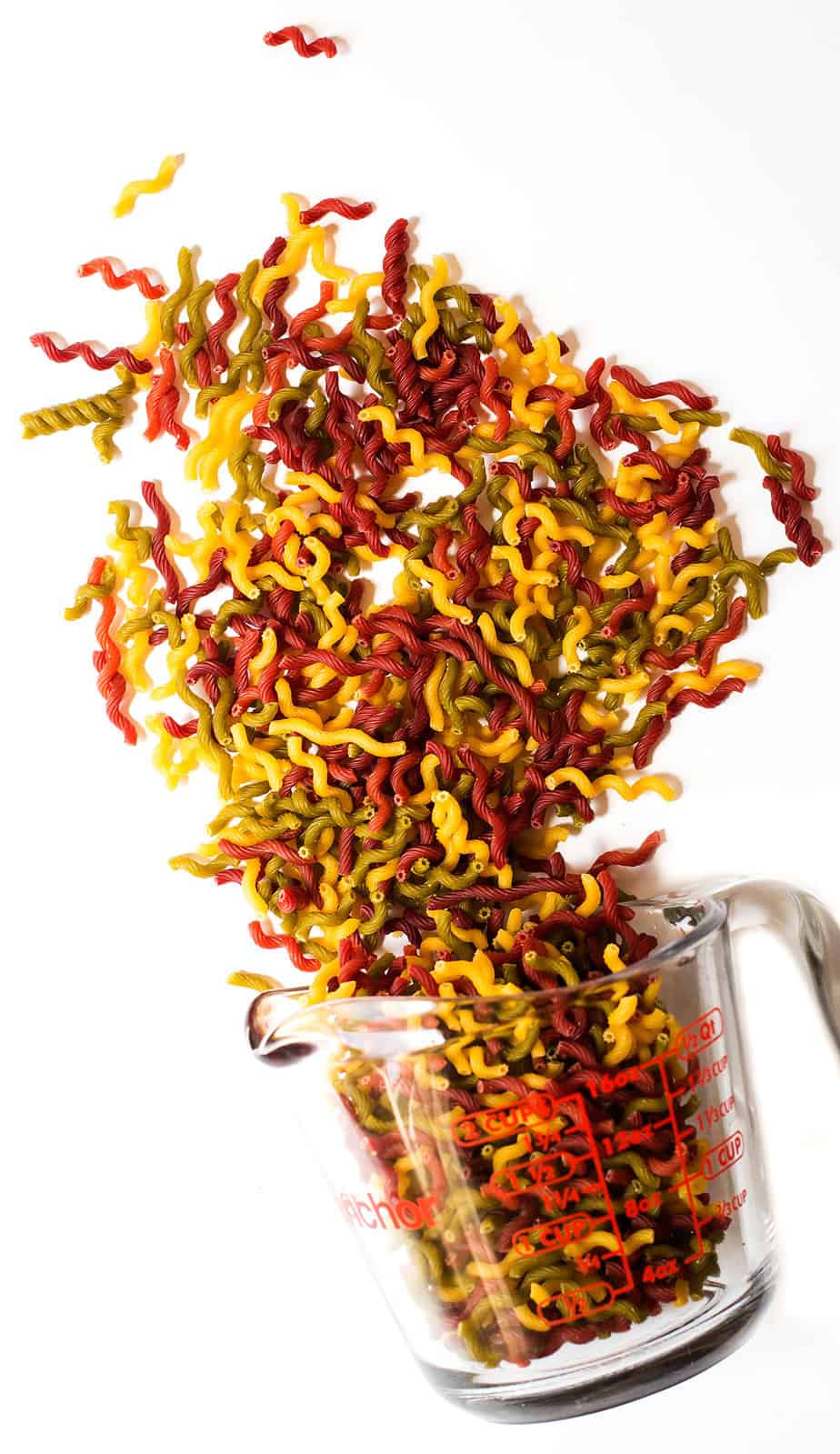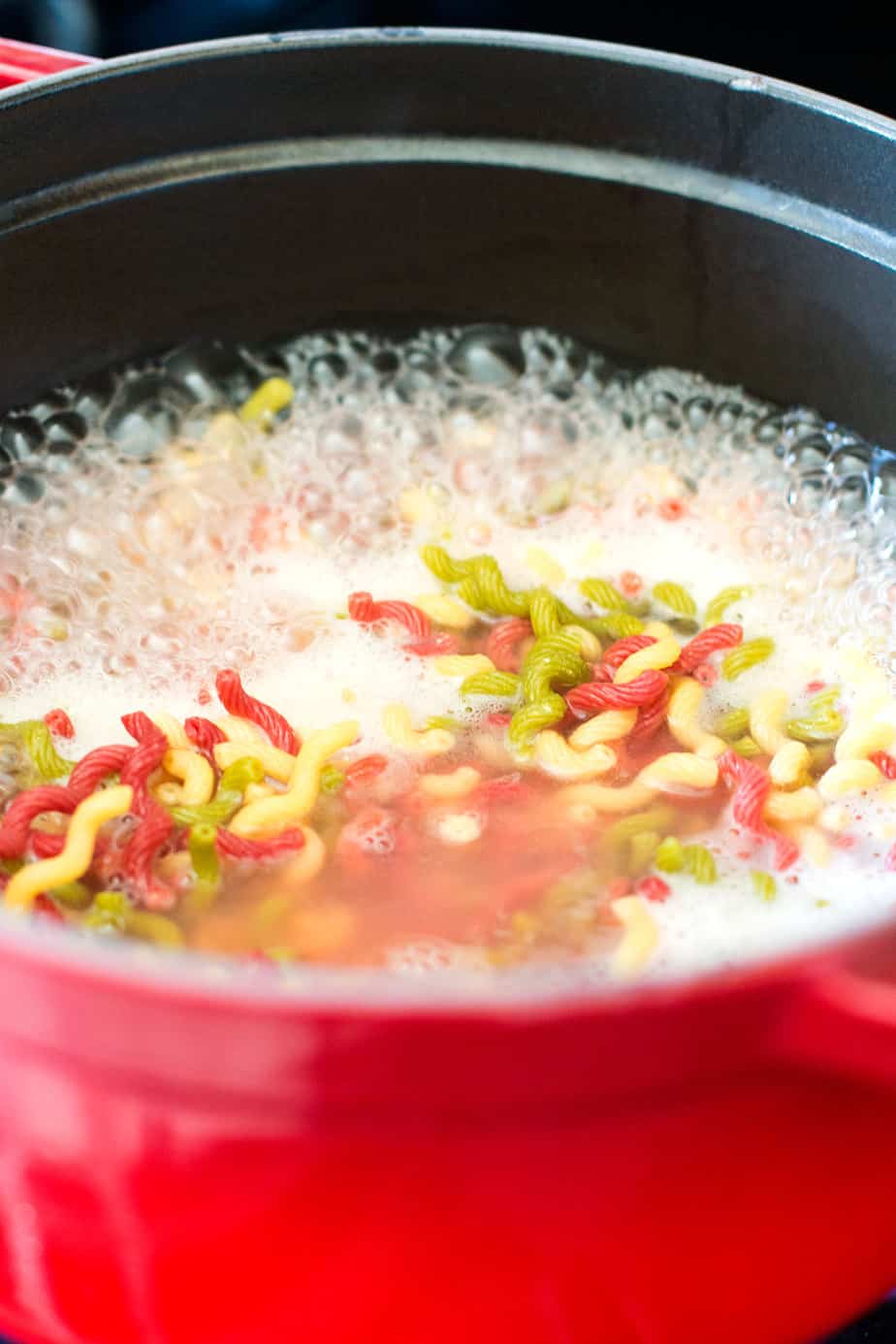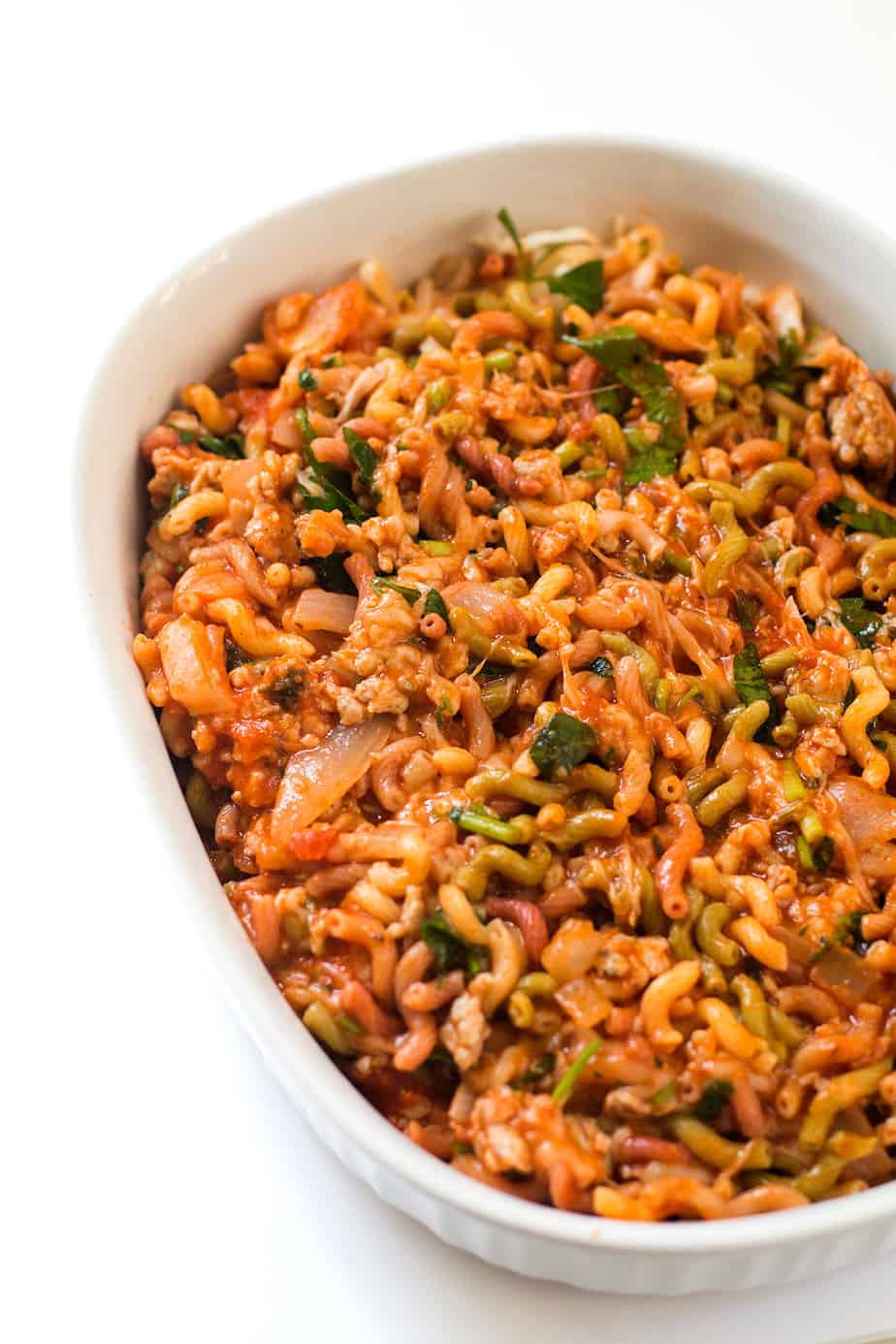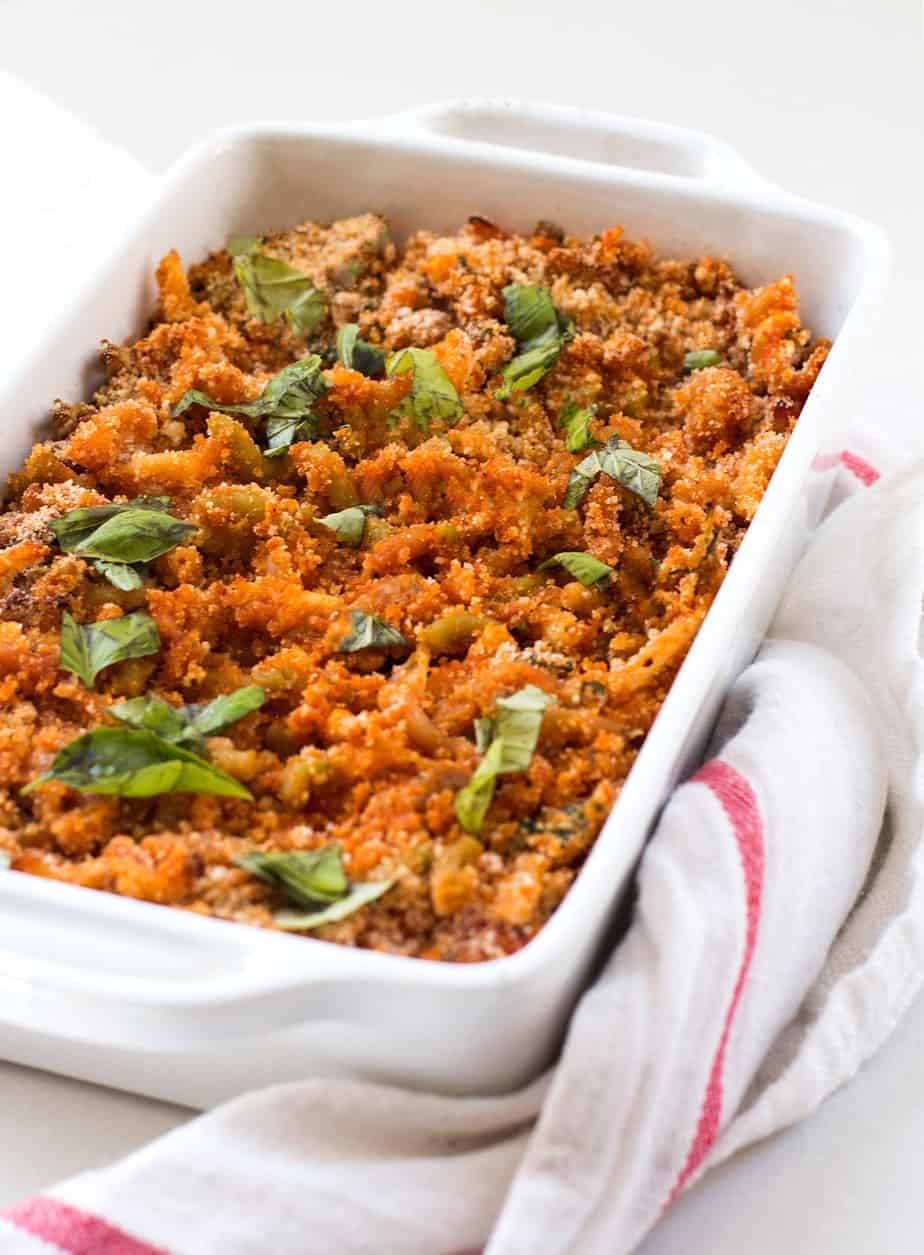 Learn 150 ways you can bring Tuscany to the table and click here to find out more about Bertolli products and recipes
Thank you to Bertolli for sponsoring today's post and inspiring me to celebrate. Viva Bertolli!
📖 Recipe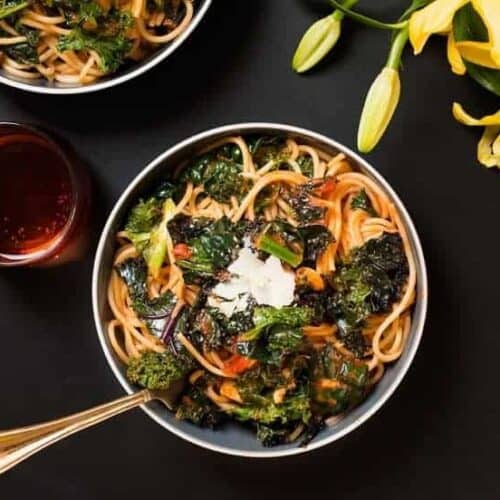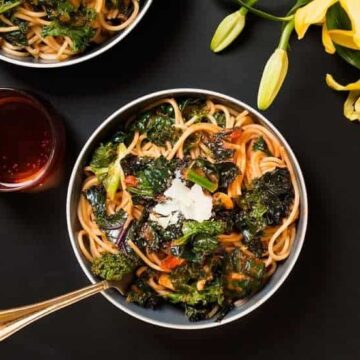 Kale Pasta Italian - Inspired Meals for Spring with Bertolli Pasta Sauce
Ingredients
Instructions
Put olive oil in a medium saute pan

Simply sauté the garlic, shallots then add Kale.

Cook for about 3 minutes then add spaghetti and sauce

Stir for 1 minute, remove from the pan then serve
📖 Recipe
Italian Baked Pastina with Sweet Italian Chicken Sausage
Ingredients
2

cups

Pastina pasta

2

tablespoons

olive oil

½

cup

diced onion

1

cup

sweet italian chicken sausage

1

clove

garlic

,

minced

1

jar Bertolli Five Cheese

2

cups

shredded mozzarella

½

cup

chopped fresh flat-leaf parsley

½

teaspoon

kosher salt

½

teaspoon

freshly ground black pepper

½

cup

bread crumbs

½

cup

grated Parmesan

2

tablespoon

butter
Instructions
Preheat the oven to 400 degrees F.

Cook pasta in boiling salted water for about 5 minutes

Drain pasta and set aside

Put olive oil in a sauté pan over medium heat.

Add chicken sausage and cook for 3 minutes

Add the onions and garlic then cook until soft and sausage is cooked through for another 5 minutes

Put the chicken sausage mixture into a bowl then add cooked pasta

Add the Bertolli sauce, mozzarella cheese, parsley, salt, and pepper. Mix well.

Place the whole mixture in a baking dish.

In a small bowl mix together the bread crumbs and the parmesan cheese. Sprinkle over the top of pasta mixture

Drop small bits of butter. Bake until the top is golden brown, about 30 minutes.

Inspired by Food Network