In partnering with Lenovo – Lenovo Yoga Mouse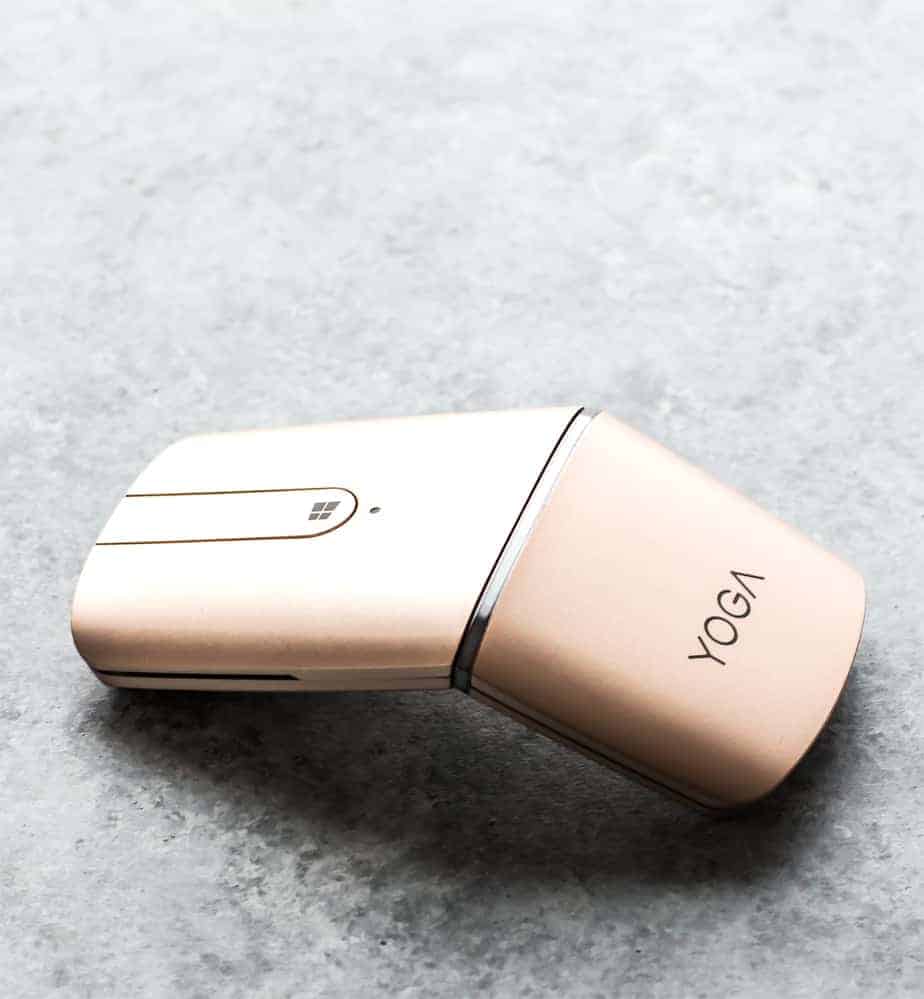 Lenovo Yoga Mouse for the Multimedia User: In my house every pc and laptop doubles as a multimedia device. We are constantly using them to play music and watch movies, and from what I've seen most other homes are the same. I queue up my music as I bounce back and forth from the kitchen to my computer and with a smile on my face my day flows by. I've probably watched more movies on my main pc than my TV over the last year, and with laptops I can watch them just about anywhere, even the bathtub! The Lenovo Yoga Mouse gives access to my computer's multimedia controls, including playing/pausing, going back or forward a track and raising or lowering the volume. About half of my trips back and forth from the kitchen over to my computer were to forward to the next song or pause my music when I had a call coming in. I've tried to use a regular mouse but end up trying to scroll it on my leg, my other hand, etc. and it doesn't turn out well! Those inconveniences are nipped in the bud with my Yoga Mouse. With a simple twist the backside converts to a remote, it is outright cool.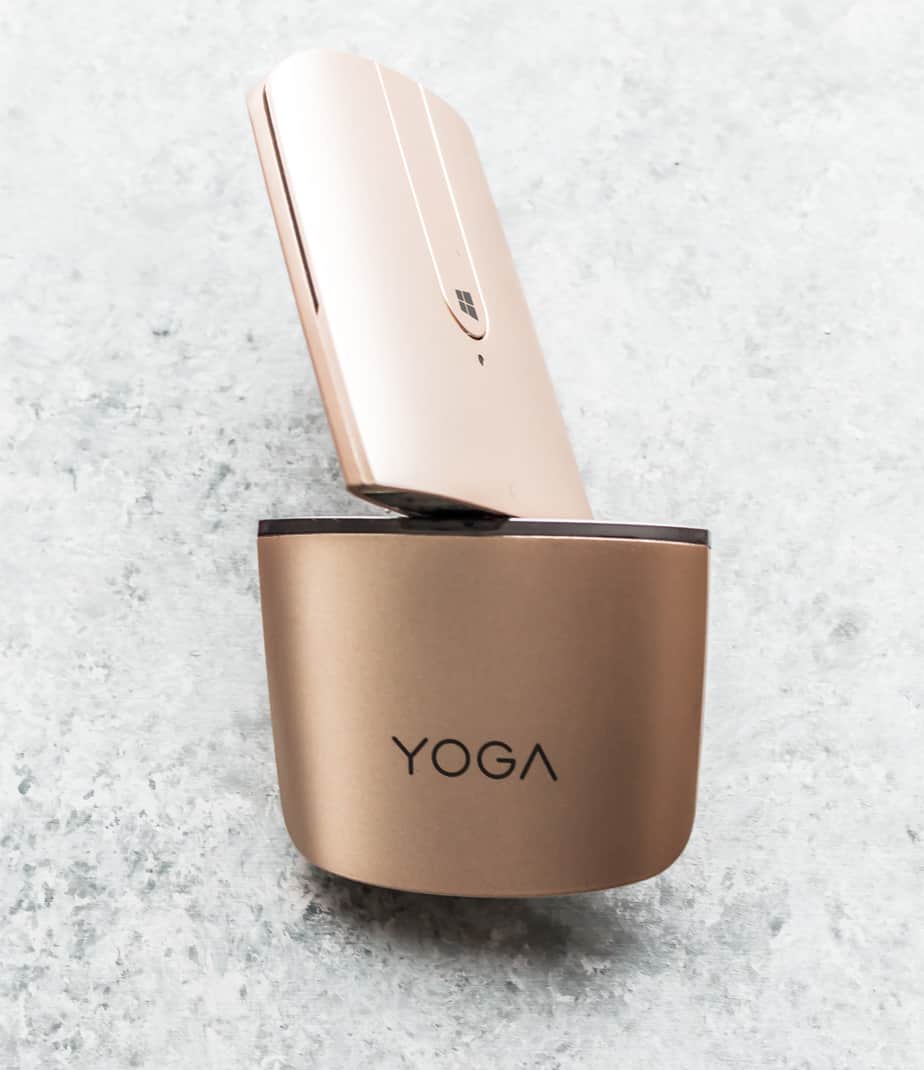 All-In-One Yoga Mouse for Home and Work: As if the audio and video controls weren't groundbreaking enough, the Lenovo Yoga Mouse triples as a control for my PowerPoint Presentations. This is huge! I've twice before had clickers for this sole purpose and I have no idea where they are, it was just one more device to carry around and eventually lose. All-in-ones are great in that respect, less to carry around and less to lose. With my Lenovo Yoga I queue up my presentation and walk to the front of the room to command a presence. No need to call out "next slide please", or disrupt my train of thought and presence by having to walk back and forth to my laptop. You will turn heads when you twist your mouse and start using the presentation controls, and that will make you look like someone in-touch with great technology, definite bonus points when trying to make a great impression.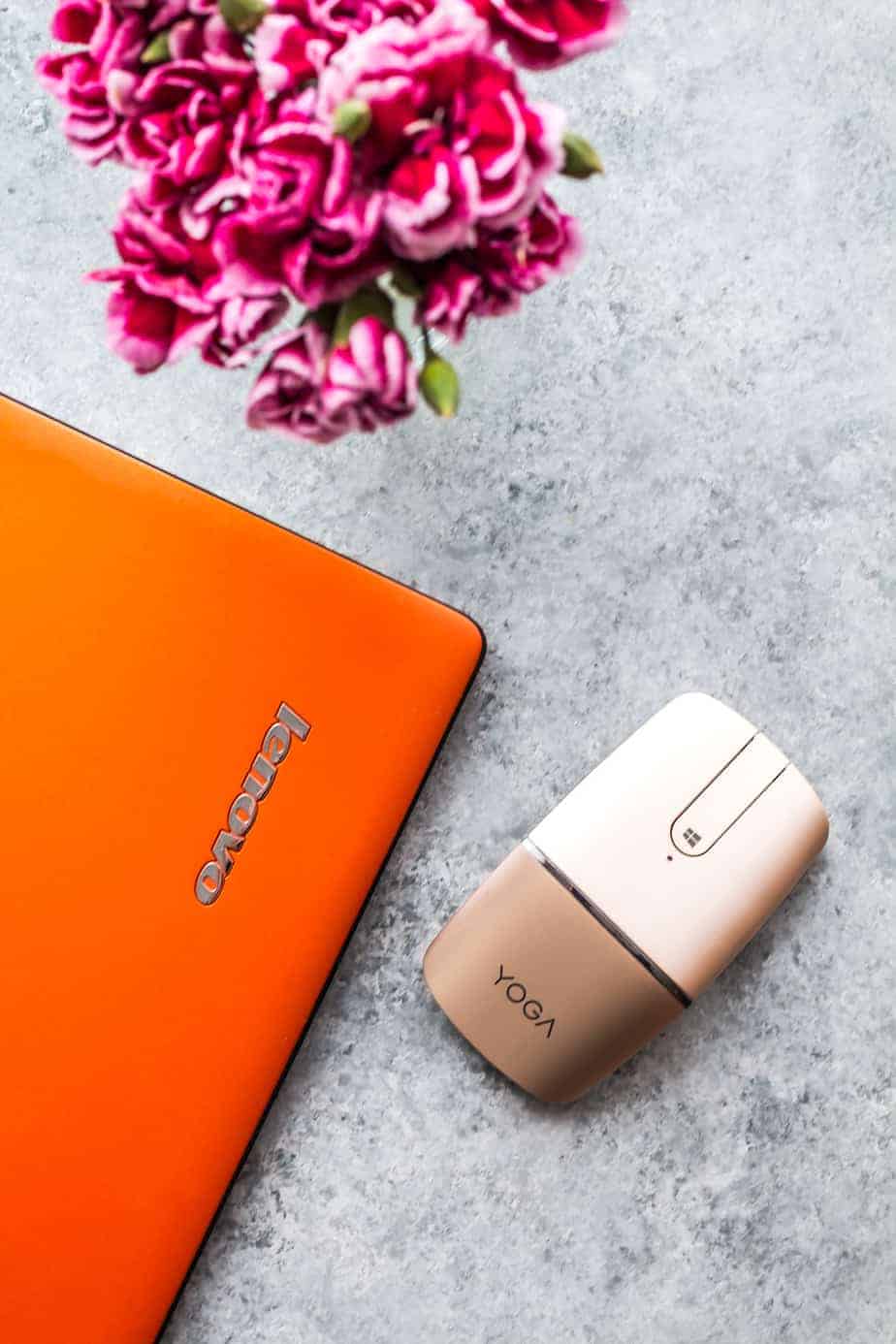 Lenovo Yoga Mouse Controls: As a blogger I am online for at least a couple of hours a day, sometimes much, much more. The Yoga mouse has great controls as the right and left clicks are clearly partitioned unlike some other mice where there's guess work involved. Separating the two is a Windows shortcut button, which I wasn't sure I'd use too often but soon realized comes in very handy. The Windows button is long and used for up/down scrolling. The mouse is obviously cordless, is unique in that it's rechargeable via USB so you don't have to keep putting in batteries. With at least a few USB ports on any computer this is a great feature.
Lenovo Yoga Mouse Colors: You can't talk about a Yoga product without talking about its look and style, and the champagne gold color of the mouse is nothing short of beautiful.
A mouse is just a mouse, right? I may have thought so before now, but Lenovo has shaken that statement up with their Yoga Mouse. In true form with the rest of Lenovo's Yoga line it is smart, fun to use, attractive and bad-ass.