Lenovo Yoga Tablet 3 Pro Review #LENOVOIN
The Lenovo Yoga Tablet 3 Pro is the perfect tablet for movie watchers, gamers and also for anyone looking for a tablet that will make your life more exciting and innovative.  A bold statement indeed, but this tablet walks the walk.  The below Lenovo Yoga Tablet Review discusses some of key differences that set the Lenovo Yoga Tablet 3 Pro apart from any other tablet including other high-end tablet competitors.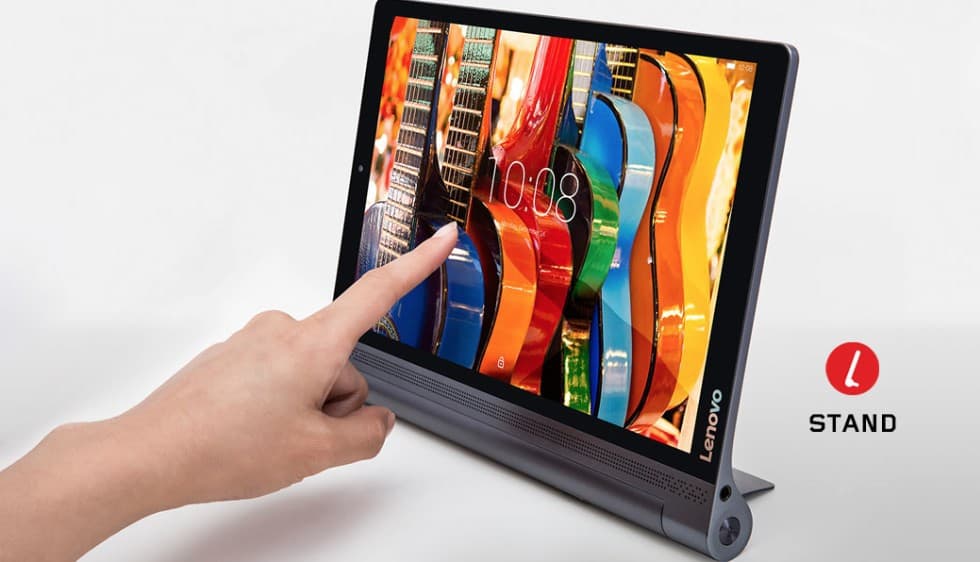 The tablet has a different look and feel from the mixed materials of leather and metal to the adjustable kickstand, it definitely stands on its own (no pun intended).    Once we booted up the Lenovo Yoga Tablet 3 we were wowed in so many areas, from how well it performed navigating the web to the rotating camera (love the gesture control).  There are a lot of Lenovo Yoga Tablet 3 Pro  specs that a winner, but none more than the built-in projector and movie/gaming features. We go into both of these in more detail below.
Lenovo Yoga Tablet 3 Pro Built-In Projector
For a tablet there are endless possibilities of having a built in projector.  With family in-town for the holidays we took some great pics and videos with the Yoga Tablet 3 Pro camera and some other devices.  Instead of having to all huddle around a device to watch them I simply projected it up on the wall for the family to watch together.  It can output an image of up to 70"!  We hosted a holiday get-together with about 20 people and were sharing funny moments we had captured with the whole group just a minute or two after it happened.  It took the party to another level.
My kids loved being able to project Netflix shows on the wall and ceiling.  When my dad's back is acting up the ability to output onto the ceiling will be a perfect remedy to keep him happy.  The whole projector feature is making me reconsider whether I really need to lug around my big laptop anymore for work events.  My mind has been racing ad  I keep thinking of more and more ways to use the projector: from power outages to school science projects, camping to party slide shows.  The Yoga Tablet 3 Pro built-In projector is a game-changer of a feature and sets Lenovo apart from its competitors.
Lenovo Yoga Tablet 3 Pro for Games and Movies
Finding the best tablet for movie watching and equally as important finding the best tablet for gaming are journeys that my husband and son have been on for a couple of years.  My husband is constantly streaming Netflix and my son is an avid gamer.  In my husband's words  "the Lenovo Yoga Tablet 3 killed it" in both of these content consumption areas.  Here's why:
With the adjustable kickstand, we could prop up the tablet in tilt or stand modejust about anywhere.  I was able to get my fix of cooking shows while unloading the dishes and folding laundry.  The kickstand has a hole so you can hang the tablet on the wall or elsewhere.   I've tried to watch movies with a  lot of tablets over the years and had epic fails of a dropped tablet and a sore neck from trying to watch a flat laying tablet.  The kickstand feature is awesome.
The tablet speakers are front-facing which makes a huge difference for sound.
o   They are also JBL® speakers and crank out loud and clear sound better than any of the other 8 tablets we've recently tried.  With such great sound output you don't need Bluetooth speakers.
The Lenovo Yoga Tablet 3 Pro screen boasts a 9.7 in screen with a crisp, bright picture.  It is also splash proof. J
The tablet has a fast processor.  Even for my son's racing games it didn't skip a beat.  No buffering issues or gaps while movie watching, either.
The Yoga Tablet 3 has extra features perfect for Netflix fans.  The first is a Netflix-specific  appwith personalized recommendations and content.  The other is Dolby Digital Plus sound, also used by Netflix for its HD content.
The leather gives the tablet a nice grip for gaming.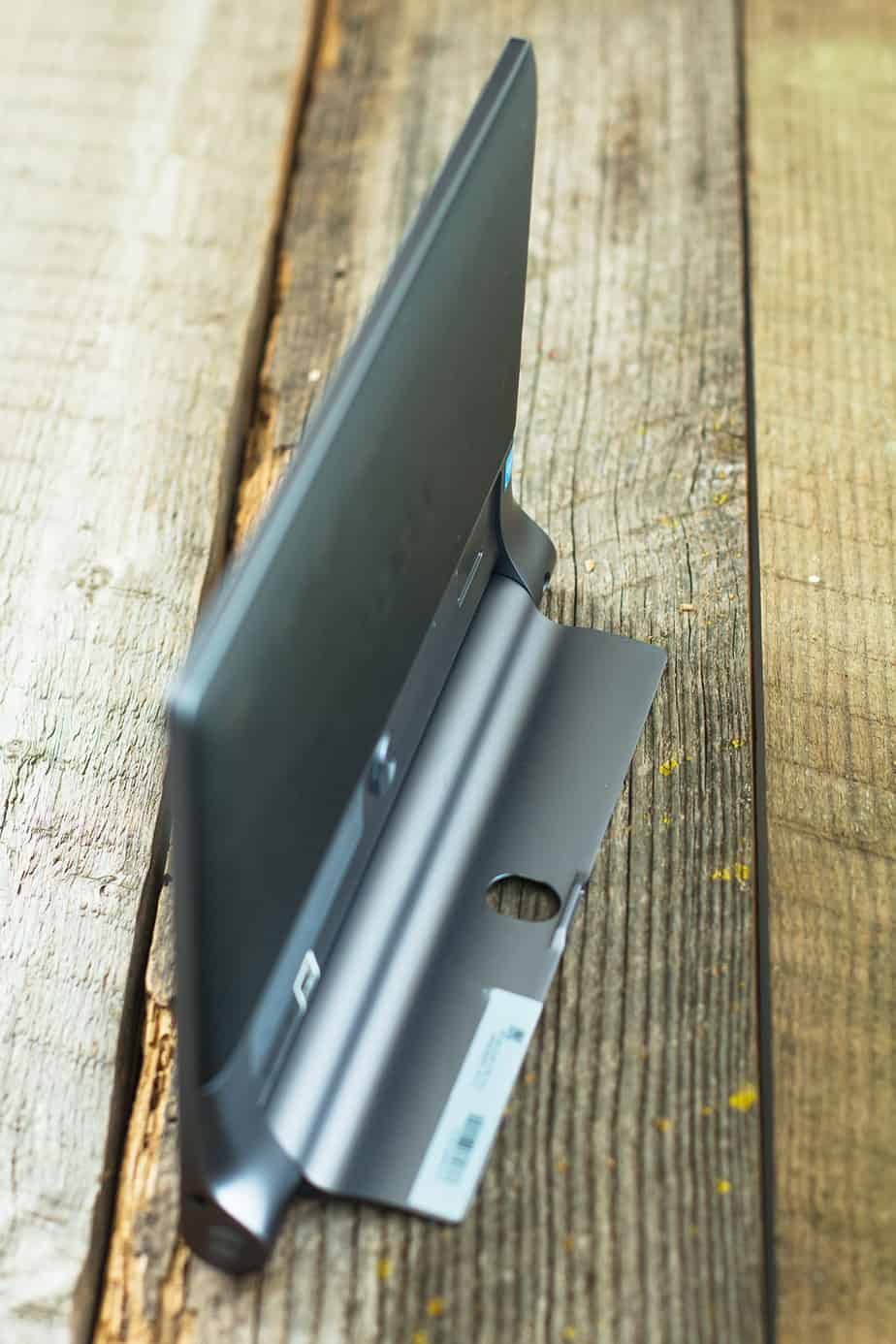 A Tablet for Artists, A Tablet for Business, A Tablet for Families
After spending a few weeks with the Lenovo Yoga Tablet 3 I have come to appreciate the tablet's versatility of uses and features.  The specs are in most cases better than the competitors and really come in handy, like the long lasting battery (didn't have to charge it for a few days) and micro SD cardslot.  I don't often buy a tech product simply because it has better features, I usually buy when a product is ground breaking.  I feel that's the case with the Yoga Tablet 3 Pro and whether consuming, creating or sharing it will not only make life easier but make life a little more fun and exciting.  The projector alone opens a whole world of opportunities and whether you're a business tycoon, a student, an artist, a family person I think the Yoga Tablet 3 is a great buy.  I aspire to be all of these and In each of these facets this tablet has shifted paradigms on how (and where) I can best use this tablet.