I'm sharing MiO in my life as part of a sponsored series for Socialstars™.
MiO is a water flavoring that gives me a boost and prepares me to do more each day. I first tried MiO a couple of years back as I wanted a drink to keep me up and going, especially around 1-2 pm when I usually start to crash. I was specifically looking for an electrolyte drink and found that the MiO Electrolytes Water Enhancer checked that box, and also had a great taste. Below is some more about how MiO water enhancer plays-in to my hectic days, and gets me through them with a smile.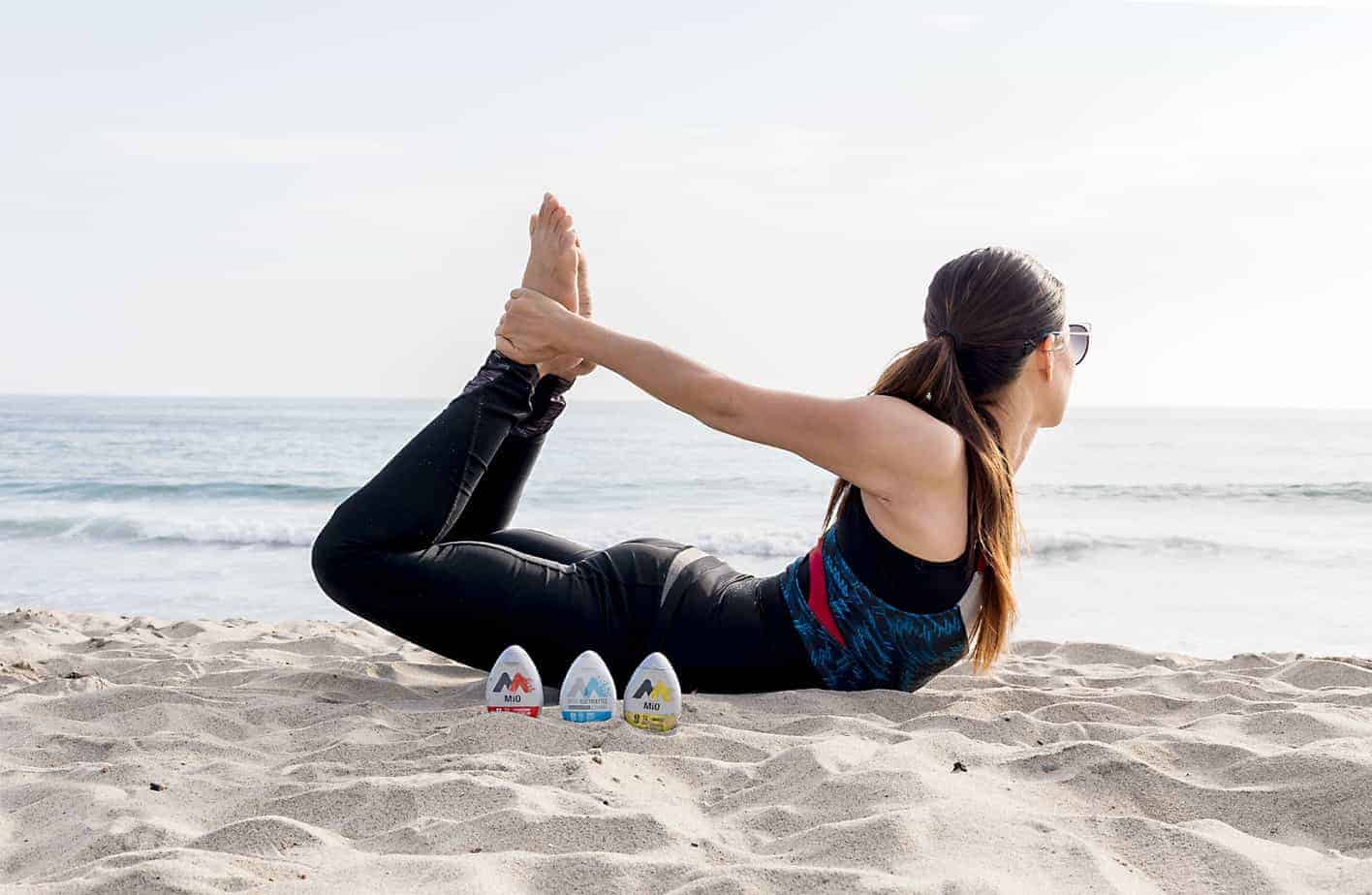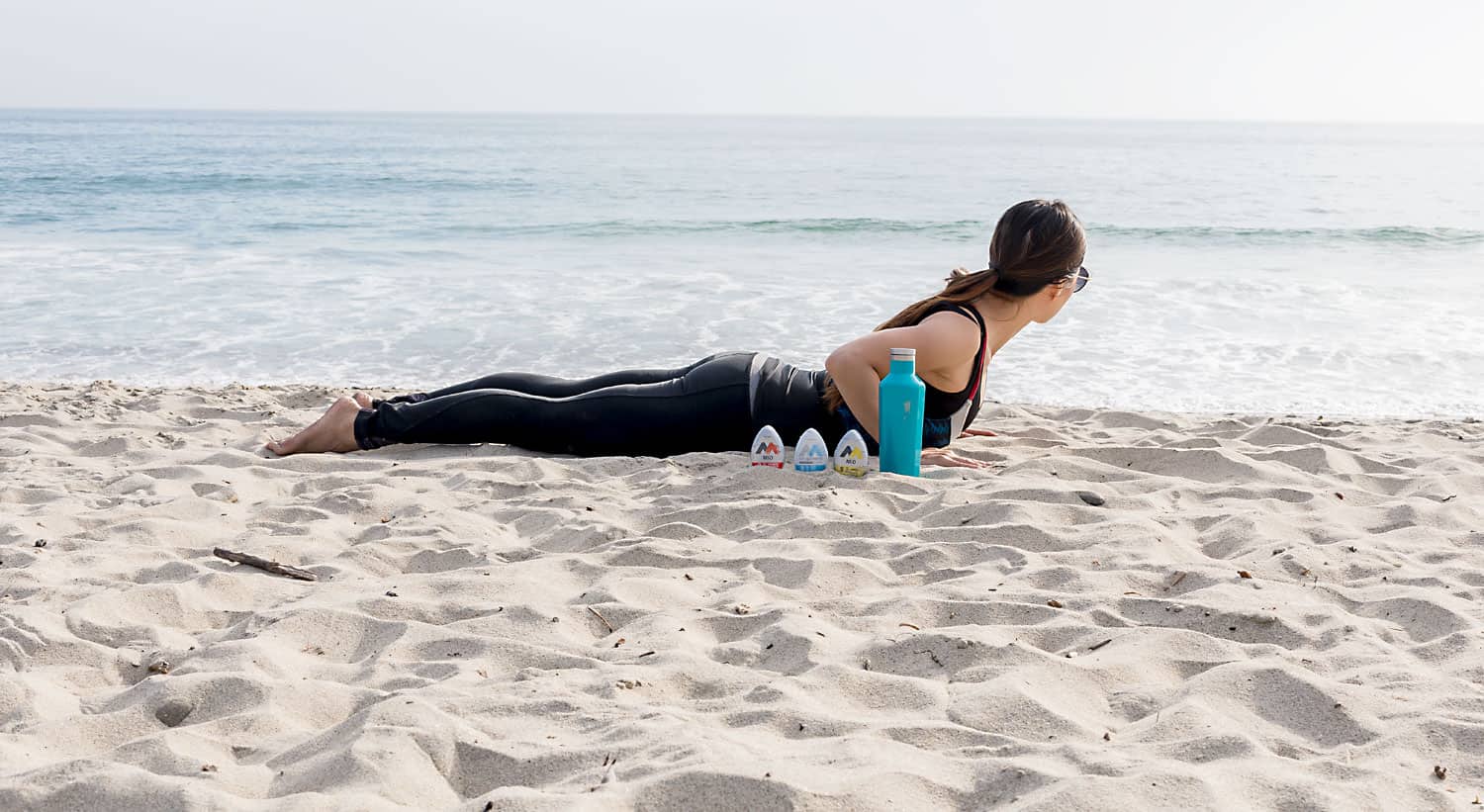 Most of the people reading this article can relate when someone talks about their busy lifestyle. For me each day is a whirlwind, shuffling my kids around, buying groceries, preparing photo shoots or writing articles, and trying to keep the home somewhat in order. Family time is a must, and if there's any time leftover I quickly fill it with a project or a little squeezed-in exercise, or me-time. At the end of every day I collapse into my bed, and it all starts up again the next day! I have found certain things to help with my busy lifestyle, from intrinsic things like knowing when to multitask (and when not to!), or finding the apps on my phone that help me stay productive and organized. Setting myself up for success physically is important too, like eating a balanced breakfast or not wearing heels on days when I'm trekking all around.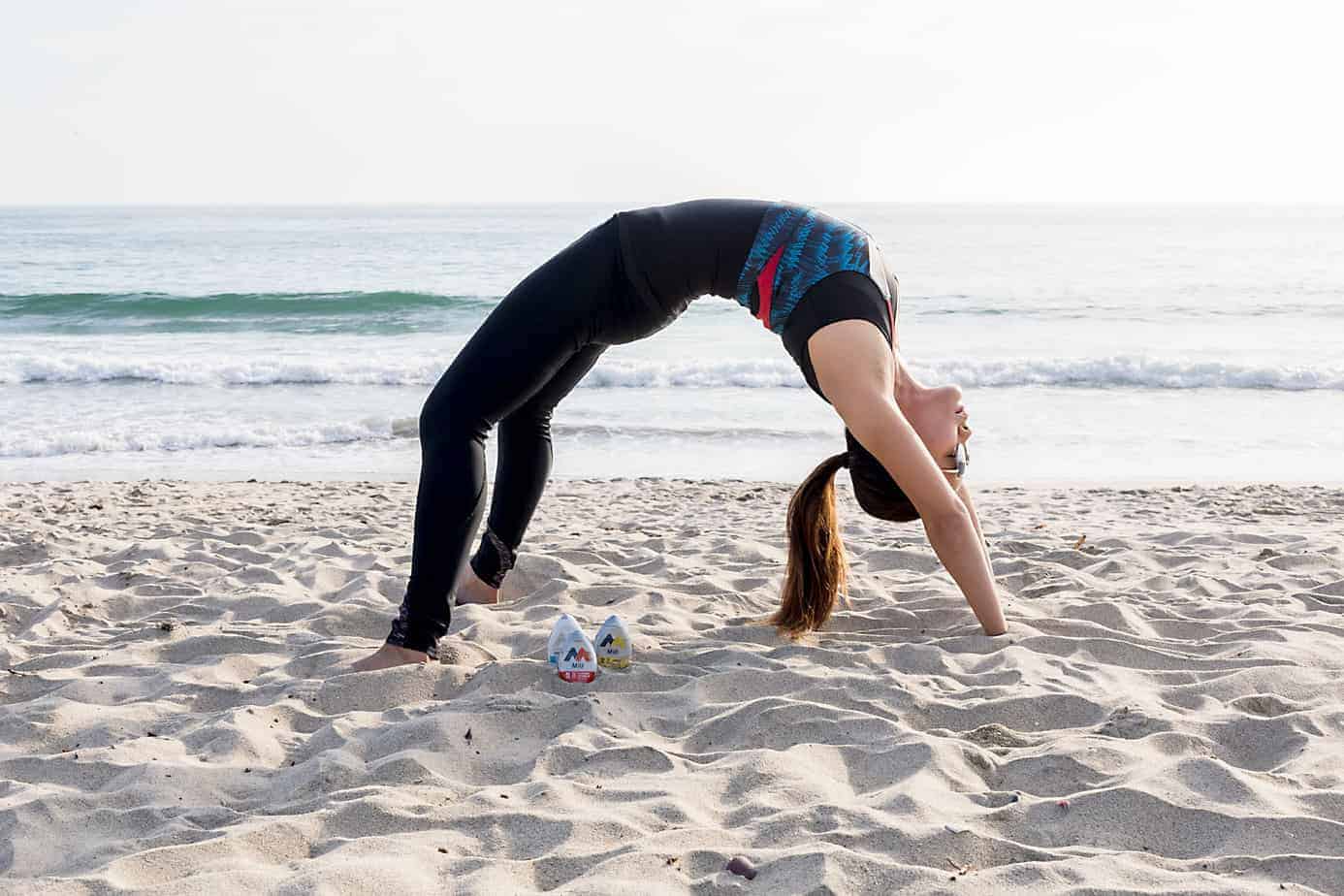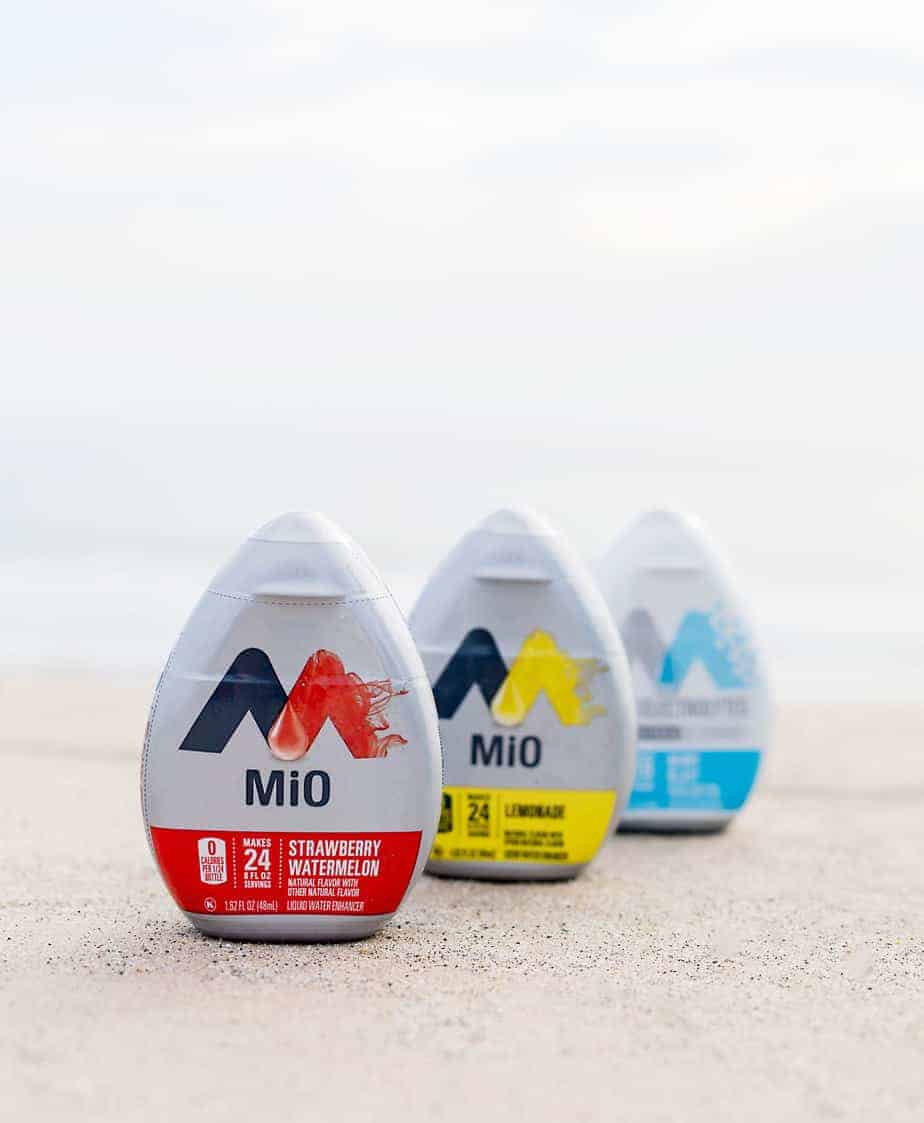 A quick squirt of the MiO water enhancer and my water tastes amazing which keeps me drinking more of it… definitely a good thing! MiO has only gotten better since I first started drinking it, and you can now pick the MiO that suits what you're looking for, be it Original, Energy, Vitamins or Electrolytes. In working with them they sent me samples of each and I can say that they all taste great. Getting the B Vitamins may be my favorite benefit, love that! Here's a link to check out the different varieties of MiO water enhancer and benefits: http://www.makeitmio.com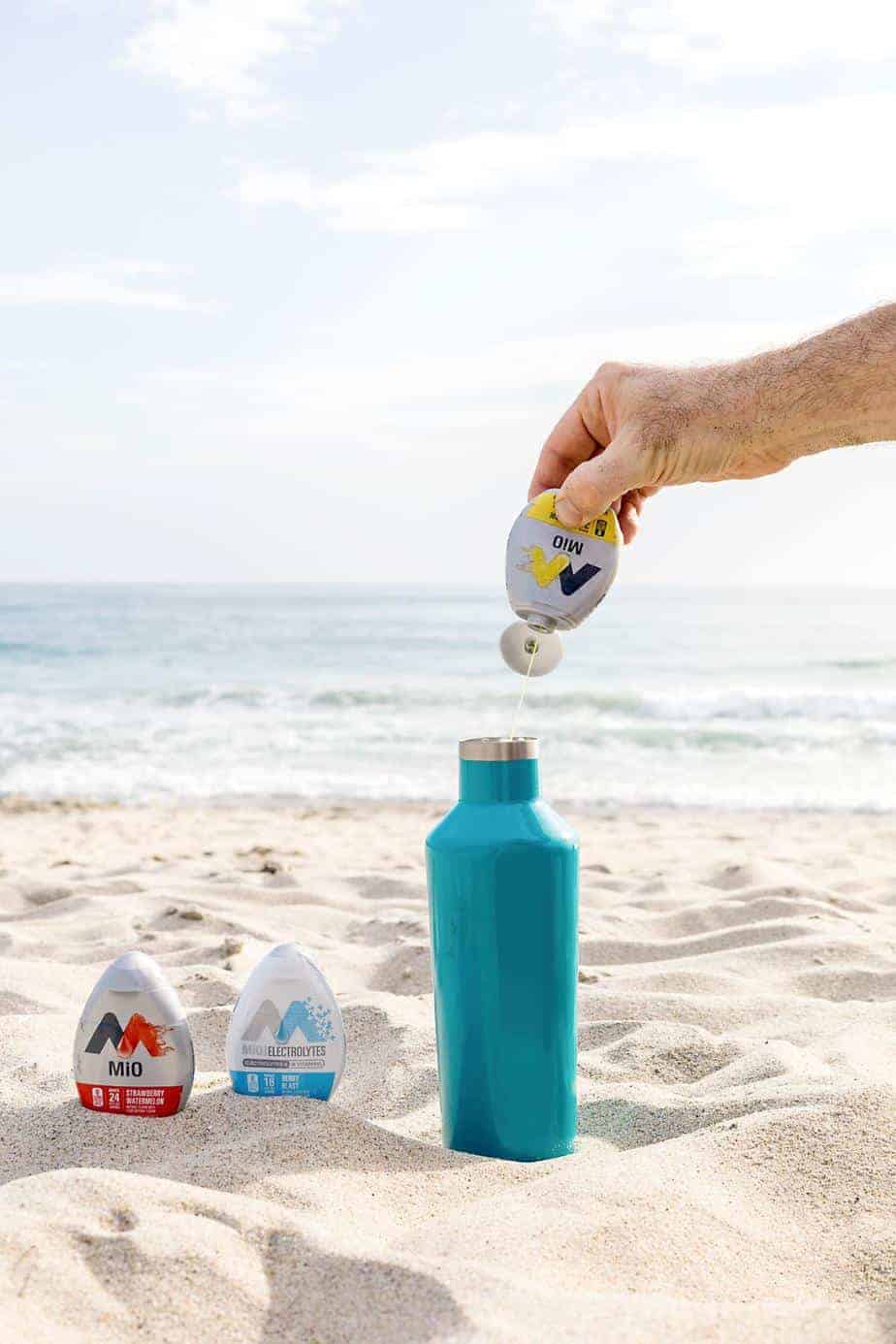 I'm pictured here doing a few yoga poses at the beach. Yoga and stretching, in general, are great in that you can do it anywhere, and your body and mind will benefit from even a small amount. I try to get in at least a small stretch or yoga workout in almost every day. Hydrating yourself after workouts is important, even if it's not a grueling one where you're sweating a lot. I've gotten better about keeping my water bottle full and out of the heat, and having a MiO water enhancer on-hand too (easy to do with the small, unobtrusive size).