A Weight Loss Plan for 2016 
My husband has been trying to lose weight through different diet foods, exercise plans and combined weight loss plans for years.  Each new year he has a resolution to take inches of his waist, eat healthier and just be a more fit person.  At each year's end however he looks about the same (sorry babe).  It is definitely tough, even with gym memberships, apps and tracking gadgets he like many people haven't found something that sticks.  He does like sports, though he seems to do a lot more watching than playing as the years go by!
Weight loss is more about diet than exercise, and keeping a keen eye on what my husband eats this year is most important.  His main motivation is not to look better (as much as I joke about it), but rather to just have a healthier heart rate and overall vital signs.  He has a biometric screening each year and the last couple have left room for big improvements.  On that note exercising and specifically cardio activity a few times a week are also musts on his 2016 list.  My husband is forever faithful towards me but when it comes to exercise and especially diet he is a full blown cheater.  He will go to the gym and just coast on the lightest setting of a bike, hardly pushing at all.  With food it's even worse, for some reason he thinks if he consumes candy bars and nobody else is present that it didn't really happen.  Well, here's to a new year and new beginnings!

Nutrisystem Turbo10 Program
The new Nutrisystem Turbo10 Program is a four-week program that has breakfast, lunch, dinner and even snacks sent to our door.  Meal delivery diets are the best as they cut out ways to cheat with most meals already set up for you.  The program includes Turboshakes™ (which taste amazing by the way) that are loaded with protein and healthy nutrients.  I like how they have probiotics, something that we've both been consuming primarily through supplements and kefir, very happy it's in the Turboshakes™.  The NutriCrush® shakes are part of the program too which help reduce hunger.  I haven't tried these yet but I'm guessing they're just as tasty.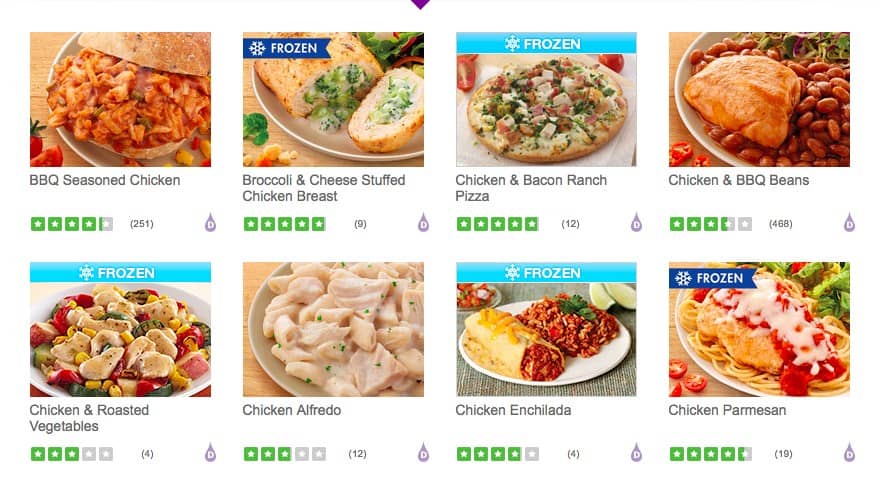 I like that we can customize our meal plan to our liking by choosing from a huge selection.  I also like how this program makes sense and steers clear of gimmicks, fad diets, and calorie counting (which I know my husband won't do on his own, so this is perfect).
Meal Delivery Weight Loss Plans
Meal delivery weight loss plans are a great way to force yourself to stay on-track and as mentioned reduce "cheat foods".  By week two or three it's sometimes difficult to stay motivated with any program (in any part of life), and programs like these that reduce the planning and preparation you'd normally have to do yourself often have the best results.  The Turbo10 program for example can help you lose up to 10 pounds and 5 inches in your first month.     If eating right or losing weight is on your list of 2016 resolutions I strongly suggest you take a look at a meal delivery weight loss system in just like us.  The Turbo10 Program from Nutrisystem looks like a great pick.
Follow Nutrisystem on Twitter and Facebook for new product announcements and special offers
Twitter: https://twitter.com/nutrisystem
Facebook: https://www.facebook.com/nutrisystem
This is a sponsored post for Nutrisystem.