Mother's Day is a great day to keep and make traditions with the family. As do most families, we usually grab a big brunch or lunch, sometimes out at a restaurant and at times right at home. As with other holidays it's twice as fun to all cook together and make it at home. My kids are getting to know their way around the kitchen a bit and are starting to help with everything from mixing to decorating to decorating. The big question for Mother's Day is "what to do with the rest of the day?", We always like to extend our activities to make a full day out of it.
After a huge brunch we usually don't feel like doing too much right away, so relaxing for an hour or two is usually baked into the plans. There are plenty of scenic places around, and even just a short stroll around the city can be nice. After that we usually hit up the park for some games and sports. My kids are ages where they are discovering the sports and activities that they enjoy most, and those that they already prefer to pass on. My son is crazy for basketball, biking and running, while my daughter would rather be playing soccer or doing gymnastics. I'm up for anything fun that gets us moving.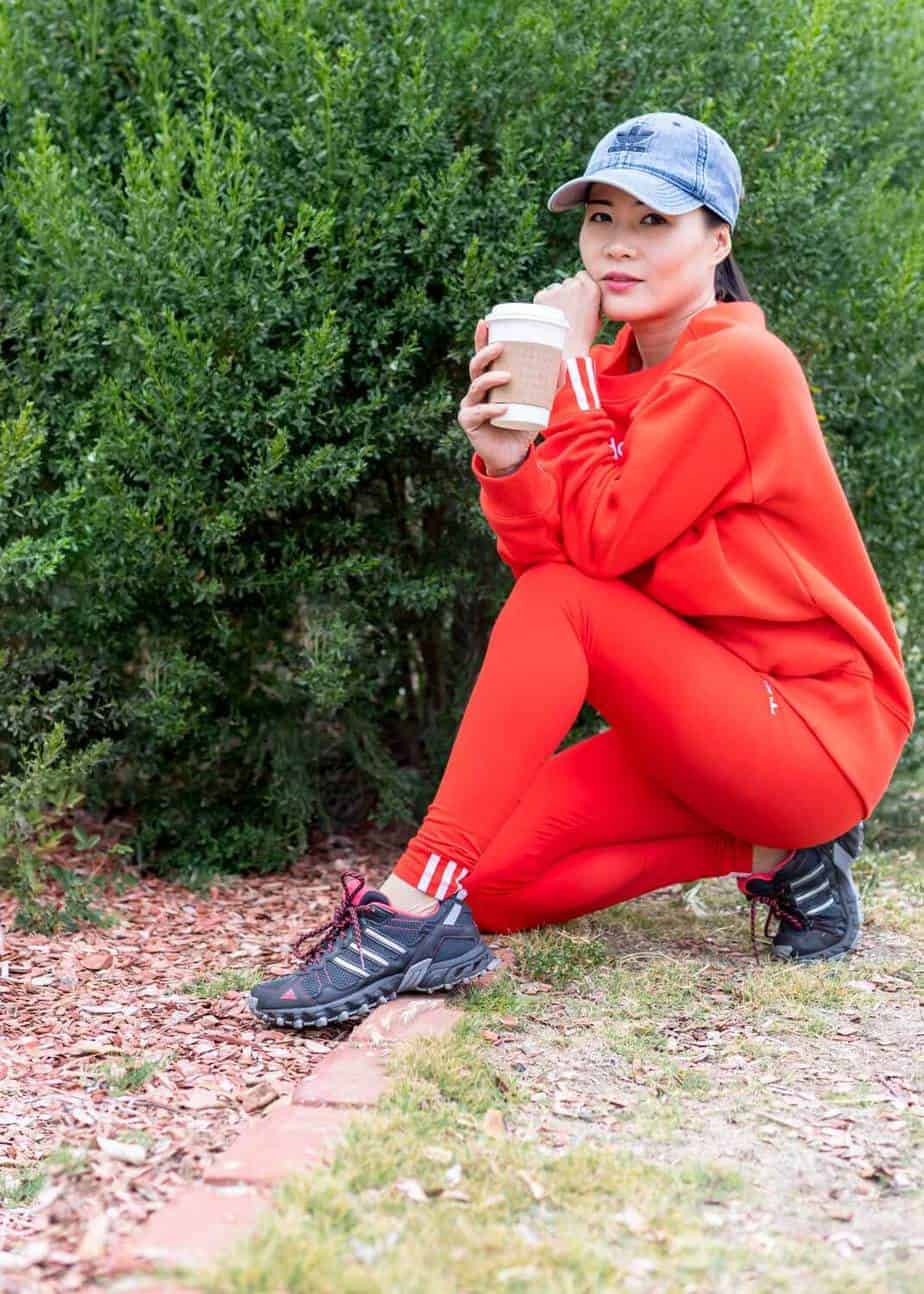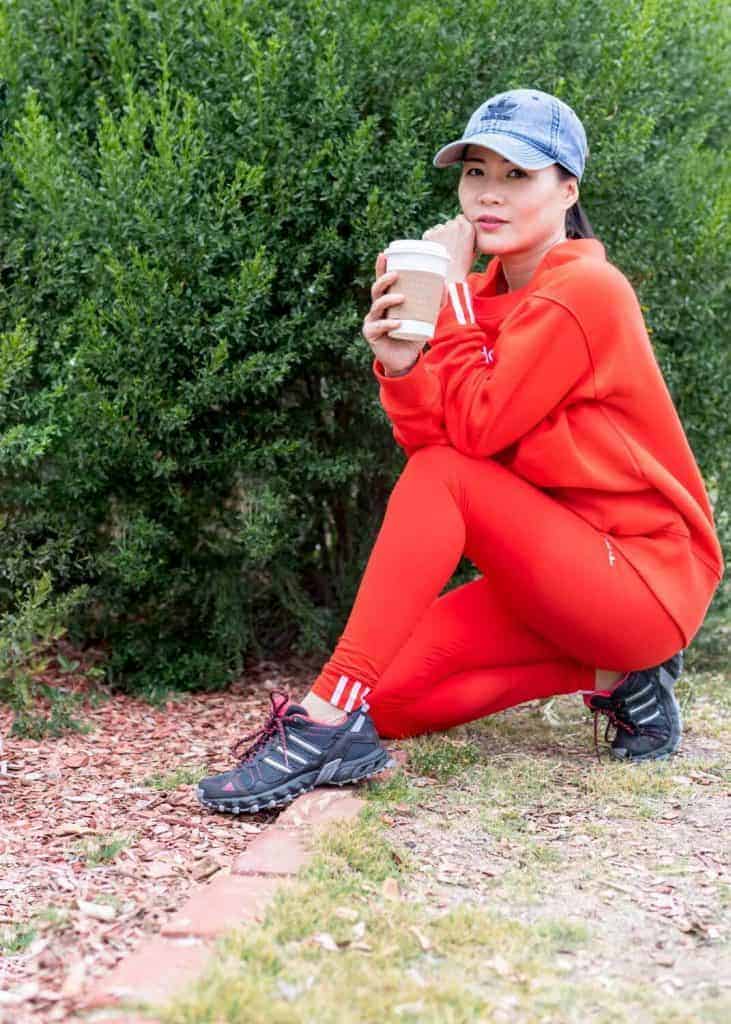 In these pictures I'm wearing a red adidas Coeeze Sweatshirt and adidas Coeeze Tights. They're perfect for those days where I'll most likely be active but still want to look put together. I love the color on these, and when worn together it has a little bit retro look (remember the song "My adidas" from way back?!). The denim hat is also adidas; I love how they got the shape right (women's hats can be tricky). I can wear an outfit like this around town, then switch gears and get my heart rate up without having to change.
adidas has an awesome selection this season and if you're not sure what to get for Mother's Day maybe a hot new outfit is in store. Building up a wardrobe of active wear that looks great can light a fire in people, it sure did for me. If I'm wearing clothes that fit well and have colors and designs that pop it will increase my likelihood to work out more often. Half of working out is feeling inspired to do so, and cool clothes never hurt my confidence.
If the clothes that I'm wearing out and about are great for getting in a quick jog or for kicking the ball around with my kids, all the better! (Note, we keep a soccer ball and a few other sporting essentials in the trunk specifically for those impromptu sporting events).
Although I realistically won't go for a 2 mile run just on a whim, it's great to have active wear on rather than jeans, heals, etc. I can then do those easy and fun activities to keep my heart and body healthy and feeling good. Add to that the point that aAdidas absolutely nailed my style in their recent lines makes me one happy mother.

This post was sponsored by adidas, all opinions are my own.