This post is sponsored by Bona but the content and opinions expressed here are my own.
Back to School is in full swing, and my kids are kicking up dirt as they always do! It's another year of school upon us, with new teachers, new after school activities and way too much going on to get it all settled! It's the busiest time of year and I'm always looking to catch my breath. My daughter is still a messy girl and whether inside or out seems to bring a trail of dirt and destruction wherever she goes. My son is still one the cleaner side, but definitely has his moments of tracking dirt throughout the house.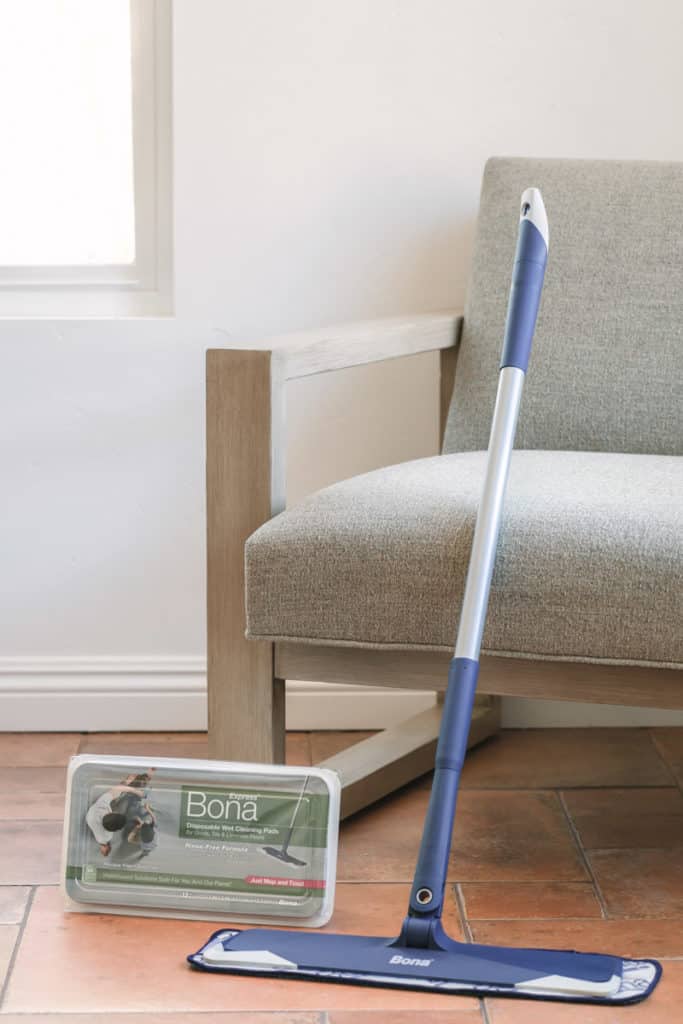 We got a chance to try out the Bona Quick Clean System, which was great for my kids to clean up their own mess. When that's just some toys out of place it's always easiest, but usually, their messes are more complex, with multiple mess layers! The Bona Quick Clean System was perfect as it includes a premium microfiber mop, disposable wet cleaning pads, and disposable dry dusting pads. They were able to do the entire living room and as advertised the results were streak-free! It's also residue-free which was great to see.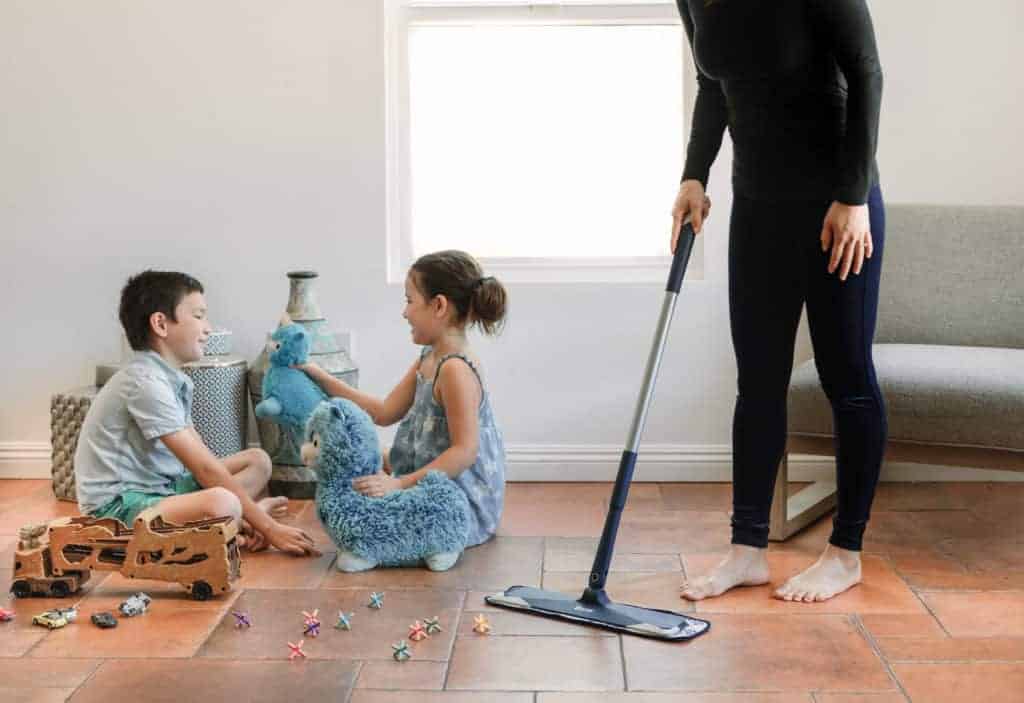 When something is easy enough for my kids to use with a little supervision, but also a high-quality product that is effective and changes the game, well that's perfect. If you look at each component of the Bona Quick Clean System they really do stand out. Take the mop itself, with soft corners and large mop head, it just makes a cleaning job easier. And the dusting pads have 3D fibers, locking strips and an extra-large pad.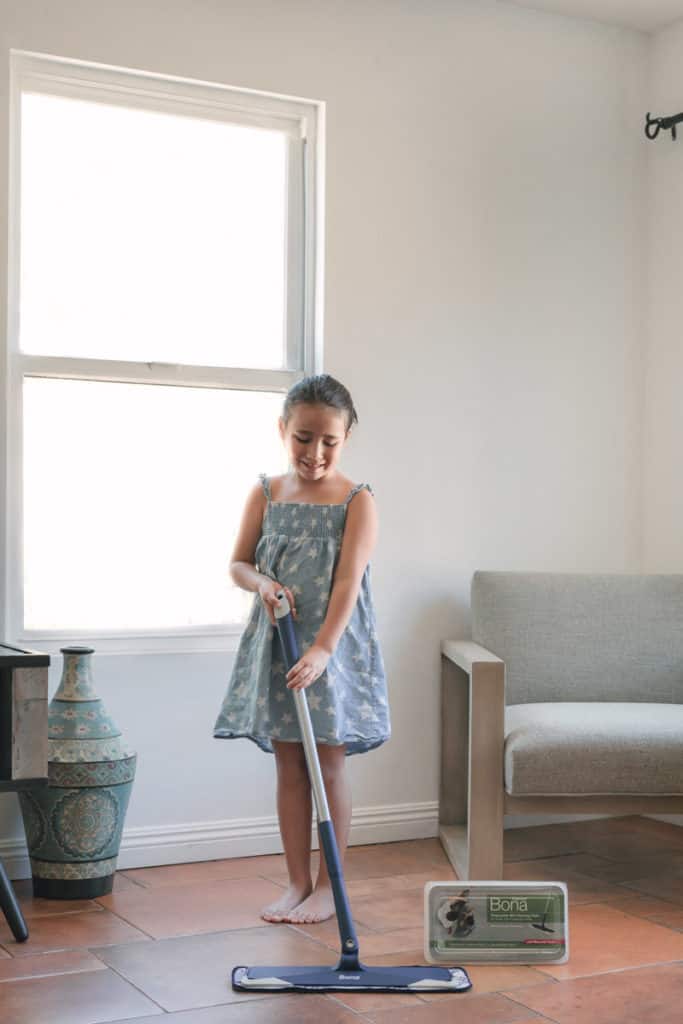 My family is in a nice groove these days for cleaning. We put on a good playlist and all 4 of us get involved. My daughter has always loved to be on sweep/mop duty, and she's a big fan of the Bona system already. Using the wet pads was new for her, but with the locking strips and multilayered design it all worked seamlessly. With my son clearing toys, etc. out of her way toys, etc. beforehand, they had a cute little system going!
This is the best time of year to save your time and money by finding efficiencies. Especially your time will be sucked up into kids, job and hopefully some self-time. A great cleaning system means more time savings, and can also lead to some enhanced family cleaning days (which I highly recommend)!
Learn more about Bona Quick Clean System here