This post is sponsored by McDonald's, but the thoughts and opinions expressed here are my own. New McCafe flavors only being available at select retailers.
I'm excited to pass on some great news that McDonald's is doing a relaunch of McCafé. There are big changes going on with everything from the cups to the new line of espresso beverages. With café quality, these drinks bring more flavor and bring a new identity to McCafé, yet still have the same great value that you'd expect. It's a convenient way to get espresso menu items like their Caramel Macchiato and Vanilla Cappuccino.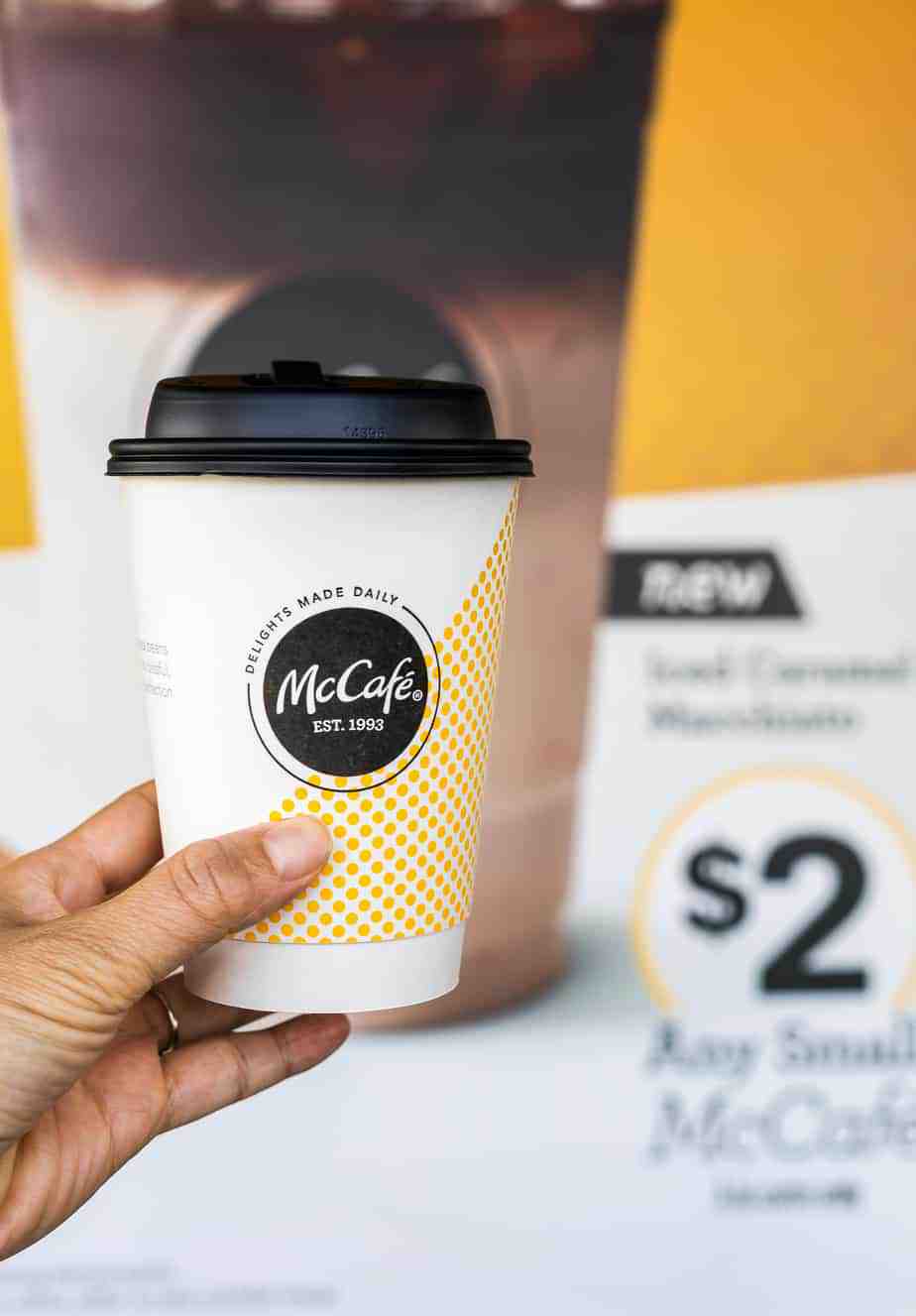 Coffee is great for getting me motivated to start my day. I've always been a coffee person. For me this is so important, as my day doesn't really start until that first cup of coffee kicks in. I may be awake and doing things before then, but it's just going through the motions on cruise control and not really enjoying myself until that first sip. Weekdays I'm going through the same routine each day: cooking up breakfast for the family, pushing my kids out the door for school and trying to get myself organized for my work day ahead. Having a cup of coffee makes a world of difference and my whole outlook changes. I feel more ready to face people and get my brain going. I'm all the more jazzed when there are some tasty flavors involved, and on that note there are a number of different items available on the McCafé menu.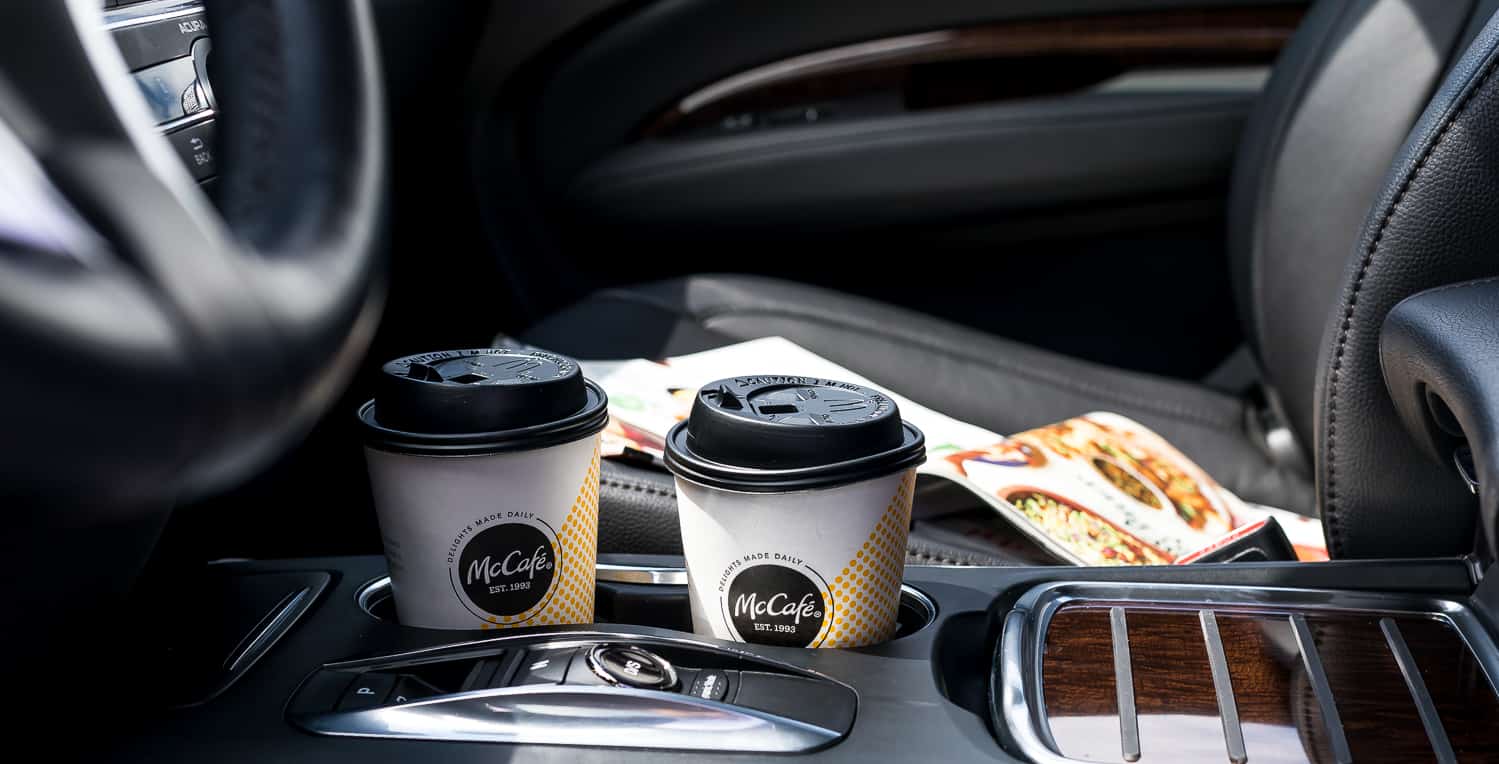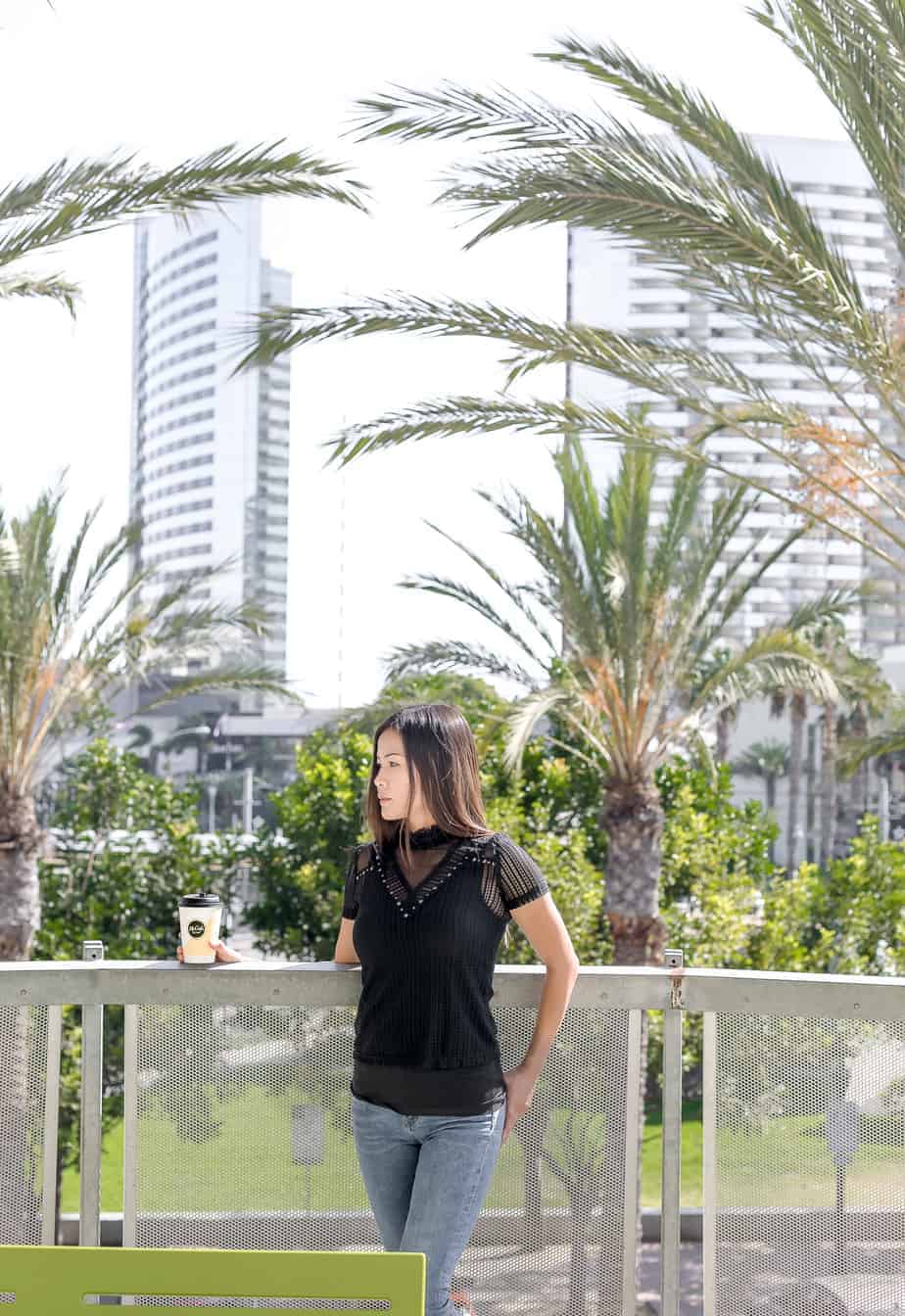 I've been a cappuccino fan for years, ever since I spent a couple of weeks in Italy and starting each day with one. The Vanilla Cappuccino from McCafé has the perfect sweetness and sweeps me off of my feet. This is my favorite of the new McCafé items.
The other one that I tried was the Caramel Macchiato, which was my husband's top choice. It had steamed milk with espresso and some tempting caramel syrup drizzled on top. Quite a fancy drink, especially for the price… you can try any small McCafé beverage for just $2! There are others available beyond those that I tried, here's the full list: Caramel Macchiato (iced and hot), Pumpkin Spice Latte (for a limited time only and their standard Latte flavors), Mocha (iced or hot), Cappuccinos, and Americanos. All coffee bases are covered! The new McCafé beverages come in a new new logo and cups that features a cleaner and minimalist design! Absolutely gorgeous! A la carte only. Limited time only at participating McDonald's. Cannot be combined with any other offer or any combo meal. ©2017 McDonald's
I recommend you get out and try for yourself the new McCafé. I for one love the new drinks and the whole new identity. Here's a locator to find a store near you: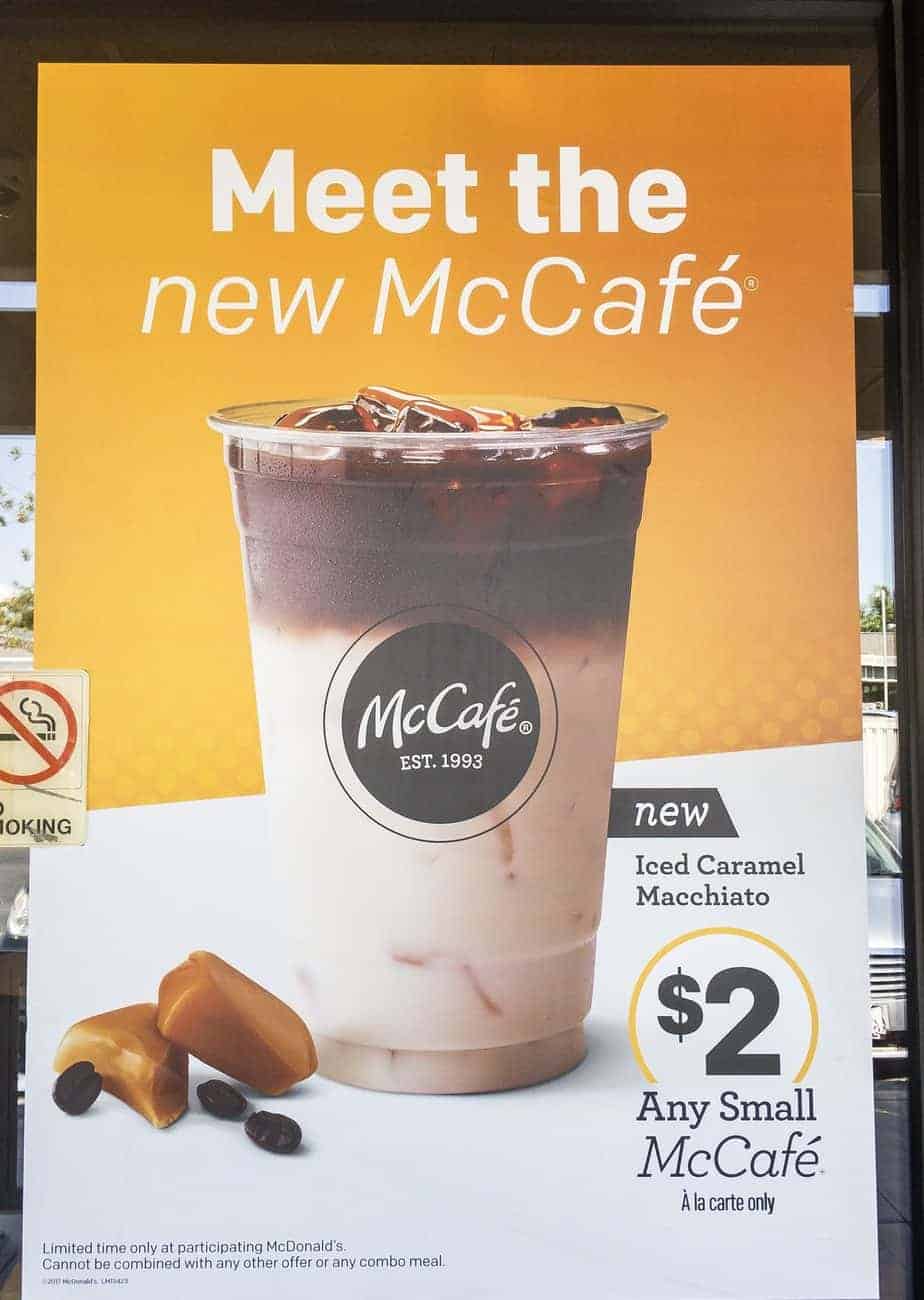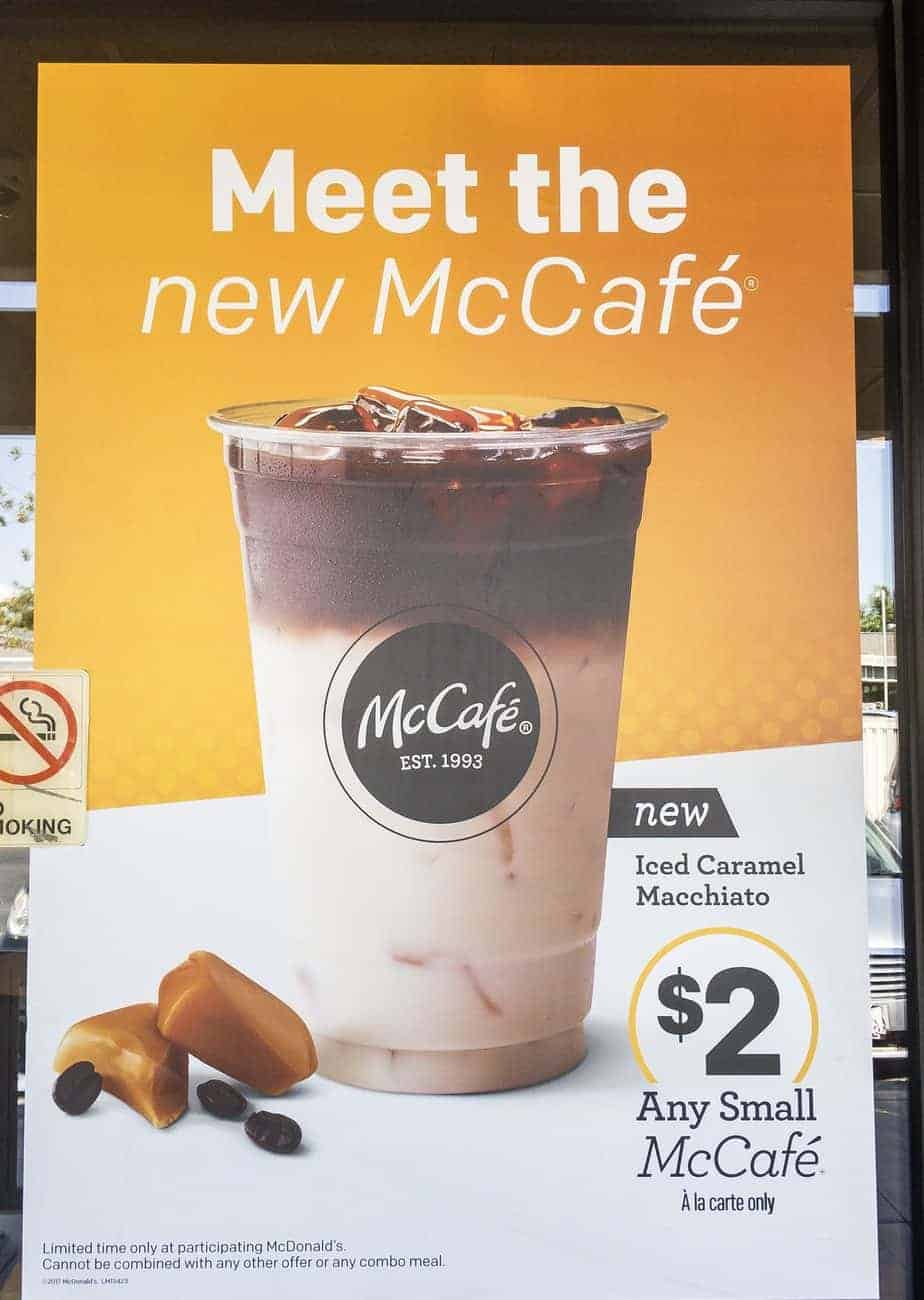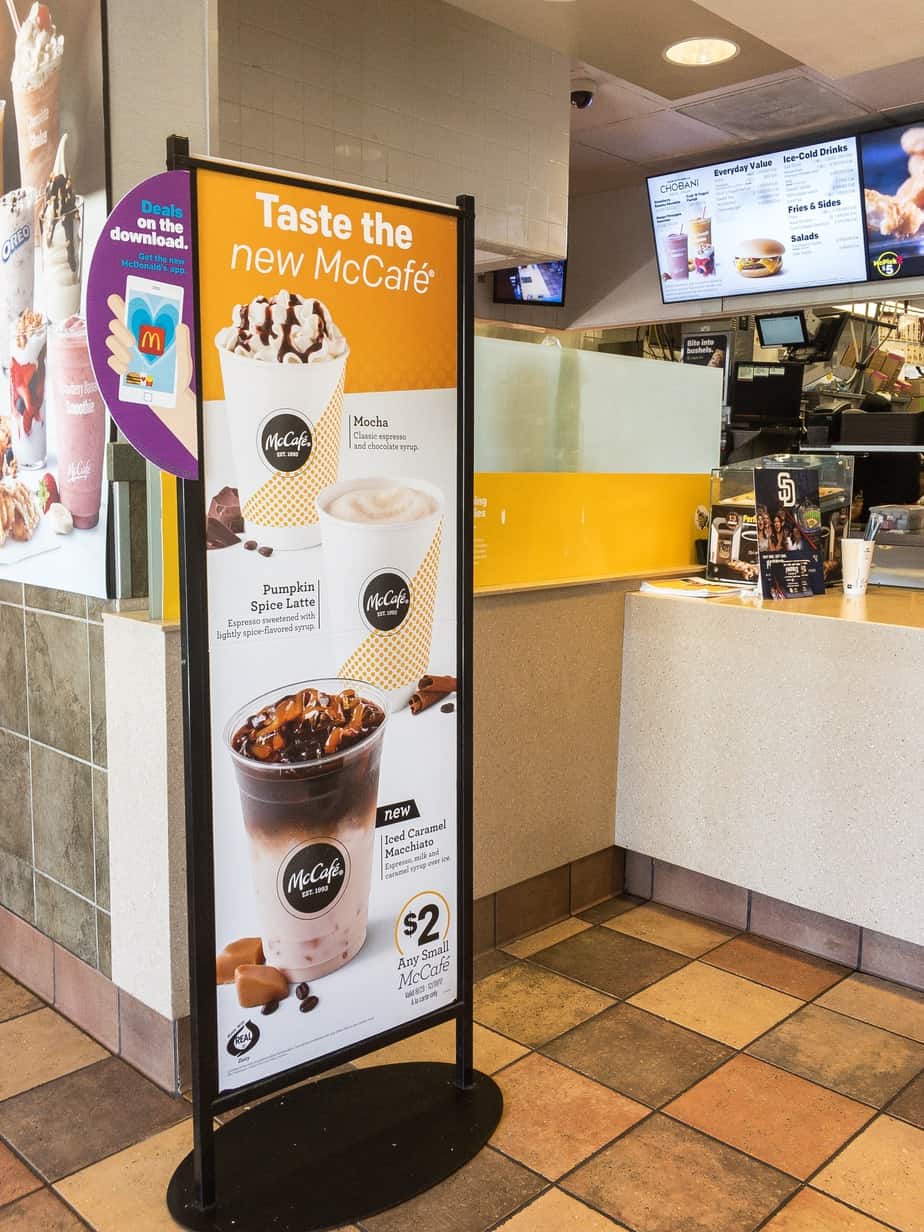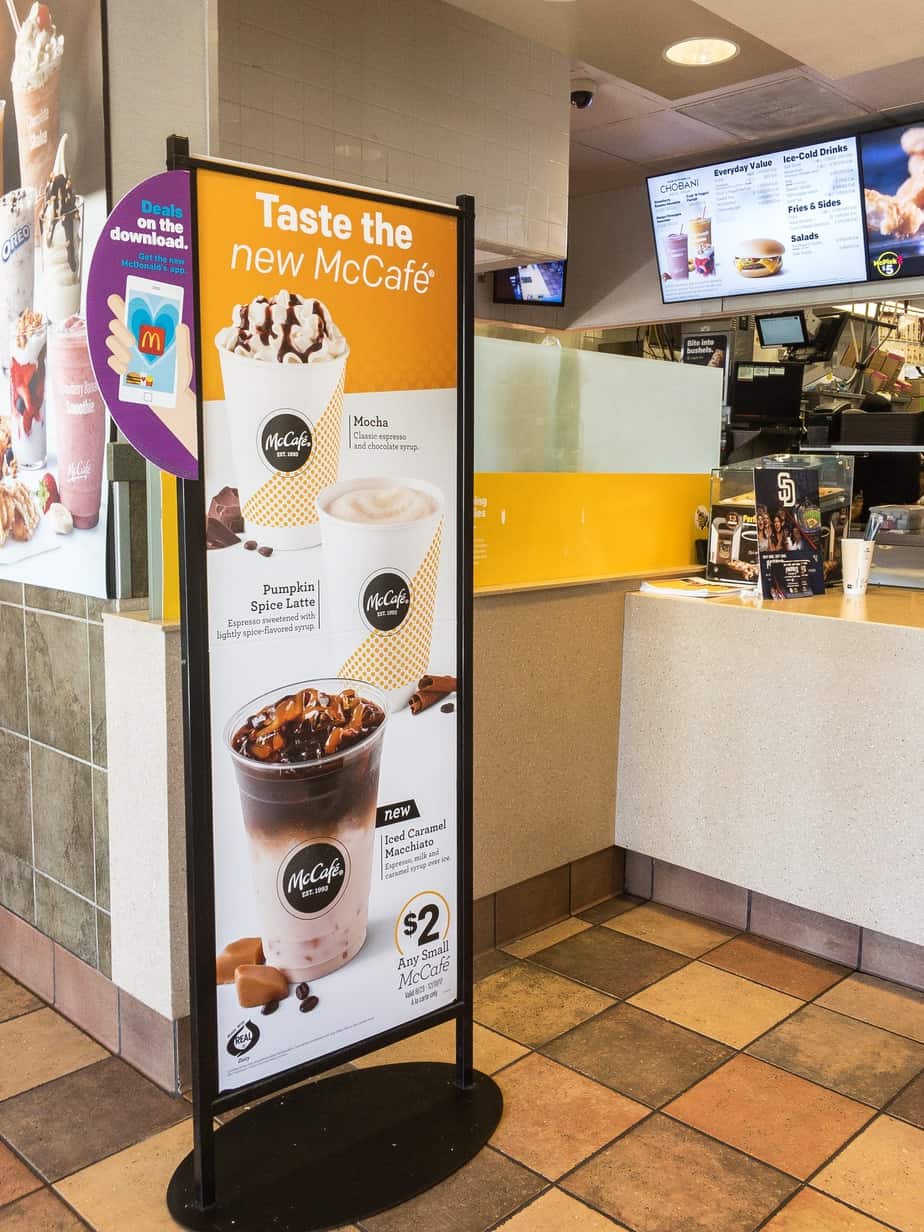 One last tip: if you use the App to buy 5 McCafé beverages of any size you get one any sized McCafe beverage free! So don't wait to download the app to experience weekly deals on tasty food and beverages! You can save money on your next visit to McDonald's. Mobile Ordering will also be available in select markets. Nothing comes before coffee! That's why no matter what you're about to tackle, first things first: McCafé coffee!
Valid 1/18/17 – 1⅔1/17. McD App download and registration required. Valid only at participating U.S.
McDonald's. ©2017 McDonald's