"I participated in an Influencer Activation on behalf of Influence Central for McCafé packaged coffee. I received product samples as well as a monetary promotional incentive to thank me for my participation."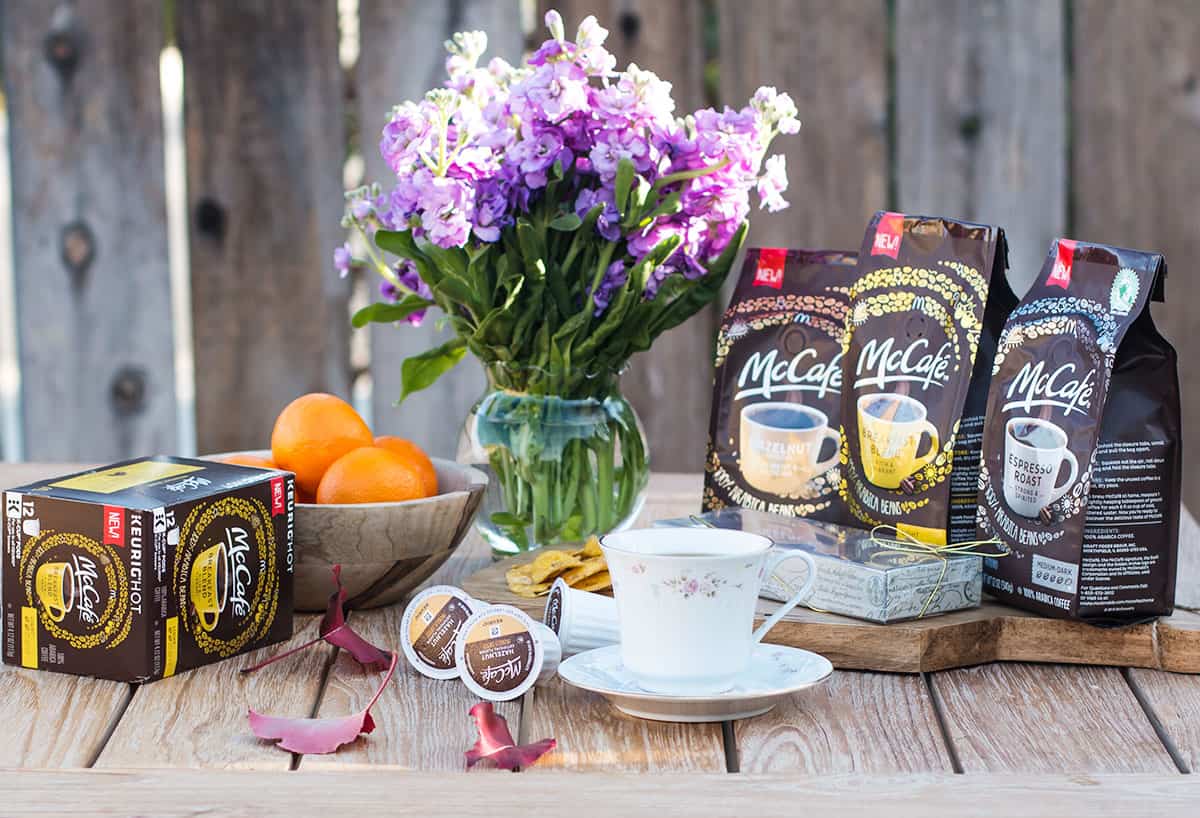 Coffee for the Holidays
McDonald's is a pretty regular stop for me while out driving around on my mornings, as I am a loyal fan of their McCafé coffee. A normal morning during the holiday season consists of dropping off the kids, going to the supermarket, the craft store and maybe two other places before coming home to continue work. During the holiday season, that easily turns into visiting two different supermarkets and six different stores to pick up stuff for holiday parties, gifts, decorations and more. It's the most fun time of the year for me, but quite stressful too. Coffee brings instant serenity and gets me through.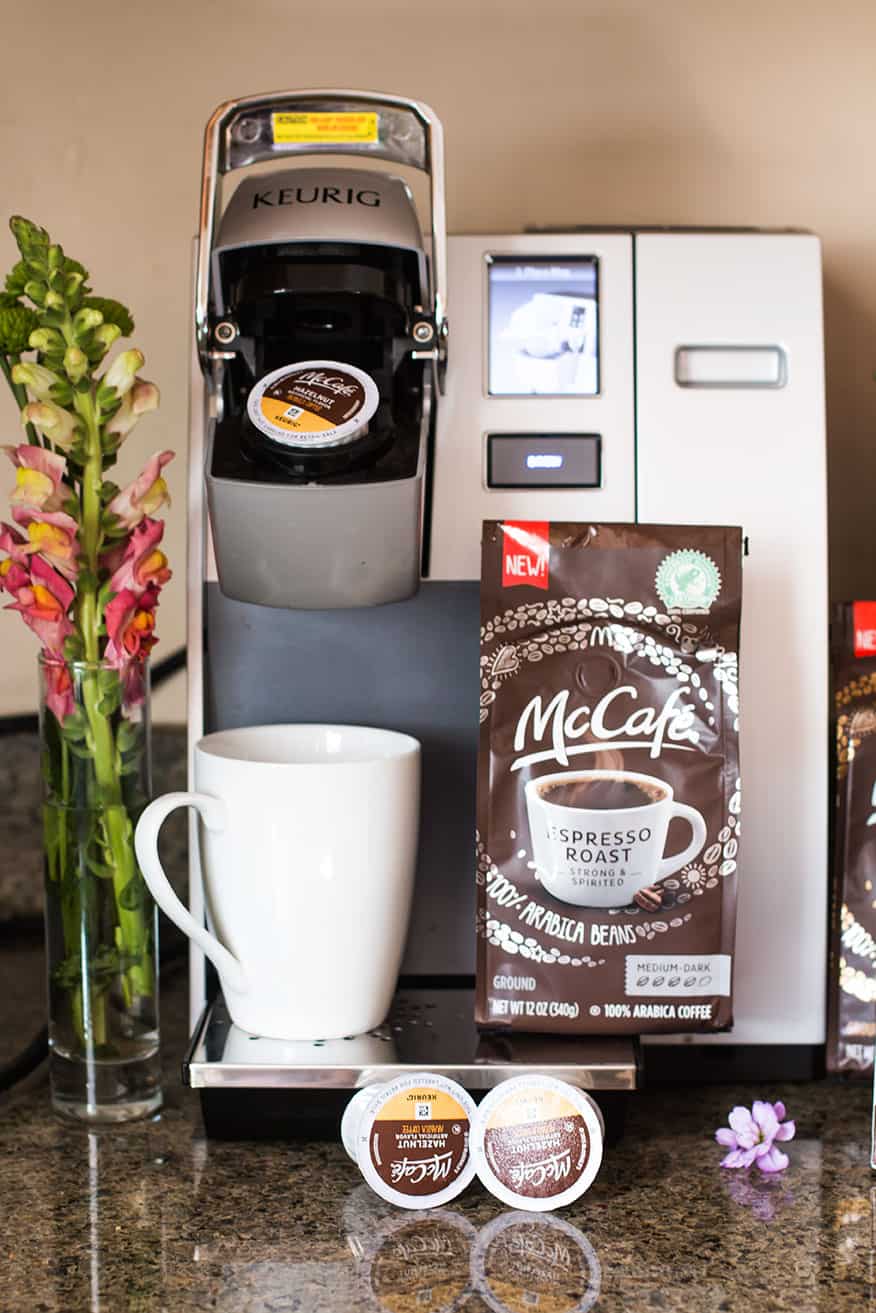 Coffee pairs with holiday flavors so nicely. For me it's goes especially well with the desserts from this time of year. There's nothing like sipping on an after dinner cup with a piece of pecan pie, or a sweets with peppermint or candy cane flavors.
McCafé Packaged Coffee
As a coffee lover it is nice to have high quality, great tasting coffee close at-hand, to enjoy day or night. McCafé packaged coffee is available in grocery stores so you can brew it at home, with the same great quality coffee that you'd get while out (maybe on your similar morning routine). You can enjoy the taste and smell of their 100% Arabica beans every day, right in your own kitchen.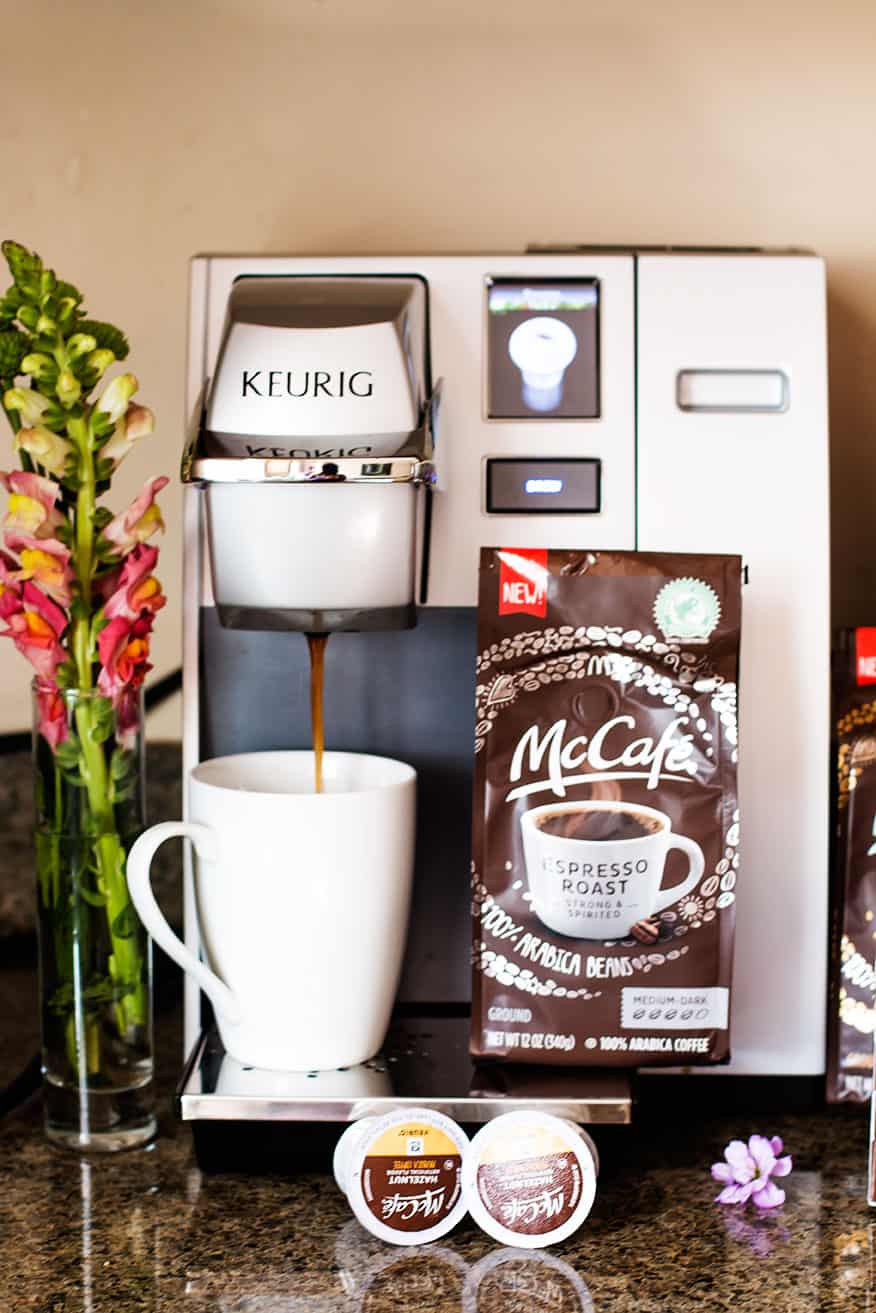 McCafé Available in K-Cup or Roast and Ground
We have two different coffee makers in my home, one for K-Cups and one with traditional Roast and Ground (R&G). It's great that McCafé packaged coffee has options for both. For this promotion I tried the Breakfast Blend in both K-Cup and R&G. This is the flavor I usually buy and It's nice to see that the taste doesn't get lost with the K-Cup. I also tried the Hazelnut flavor in both K-Cup and R&G and the taste (and smell) was phenomenal. The Espresso Roast (R&G) was the third coffee perfect for days when I want that full body, darker taste. This is usually a weekend drink for me, perfect to sip on while enjoying a magazine.
McCafé packaged coffee is available in the following Roast and Ground flavors:
Premium Roast, French Roast, Colombian, French Vanilla, Hazelnut, Premium Roast decaf, Breakfast Blend and Espresso Roast
McCafé packaged coffee is available in the following K-CUPS flavors:
Premium Roast, Premium Roast decaf, French Vanilla, French Roast, Breakfast Blend and Hazelnut
This great tasting coffee is available where you buy groceries. For more information check out the McCafé website here:www.mcdonalds.com/mccafeathome and their twitter page here: https://twitter.com/McCafe.