I'm sharing MiO in my life as part of a sponsored series for Socialstars™"
At the tail-end of each summer we try to take the family on the road for a trip to see some of this beautiful country. This year we trekked through Nevada with a fun stop in Vegas, Palm Springs and then on to the Grand Canyon, Bryce Canyon and Zion National Park. All tiny compact size. Three of these heavenly, naturesque destinations are unlike anywhere else on earth. Thank goodness for third row SUVs as that enabled me to bring my parents along; a tight squeeze with 6 of us and our luggage stuffed in on the road.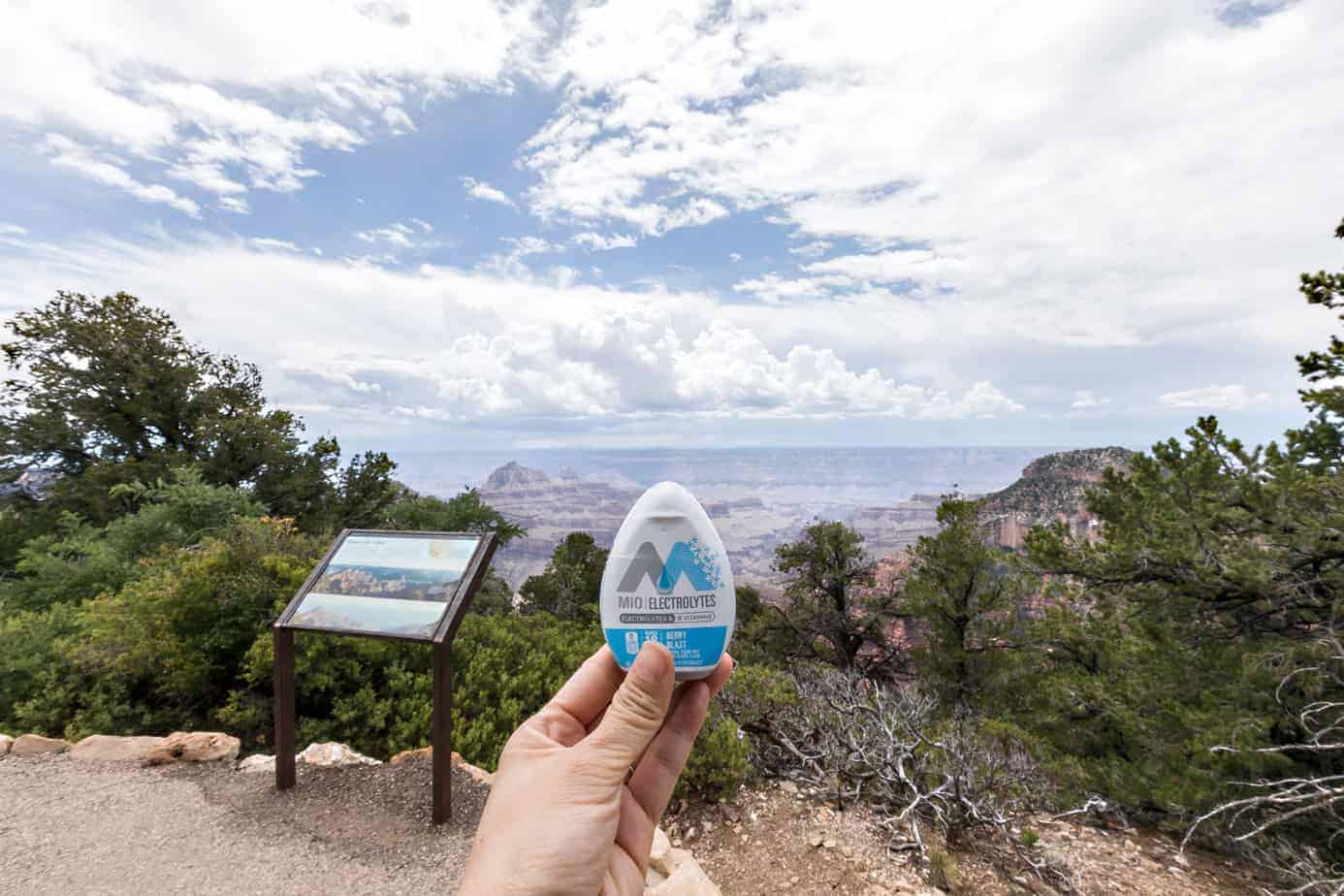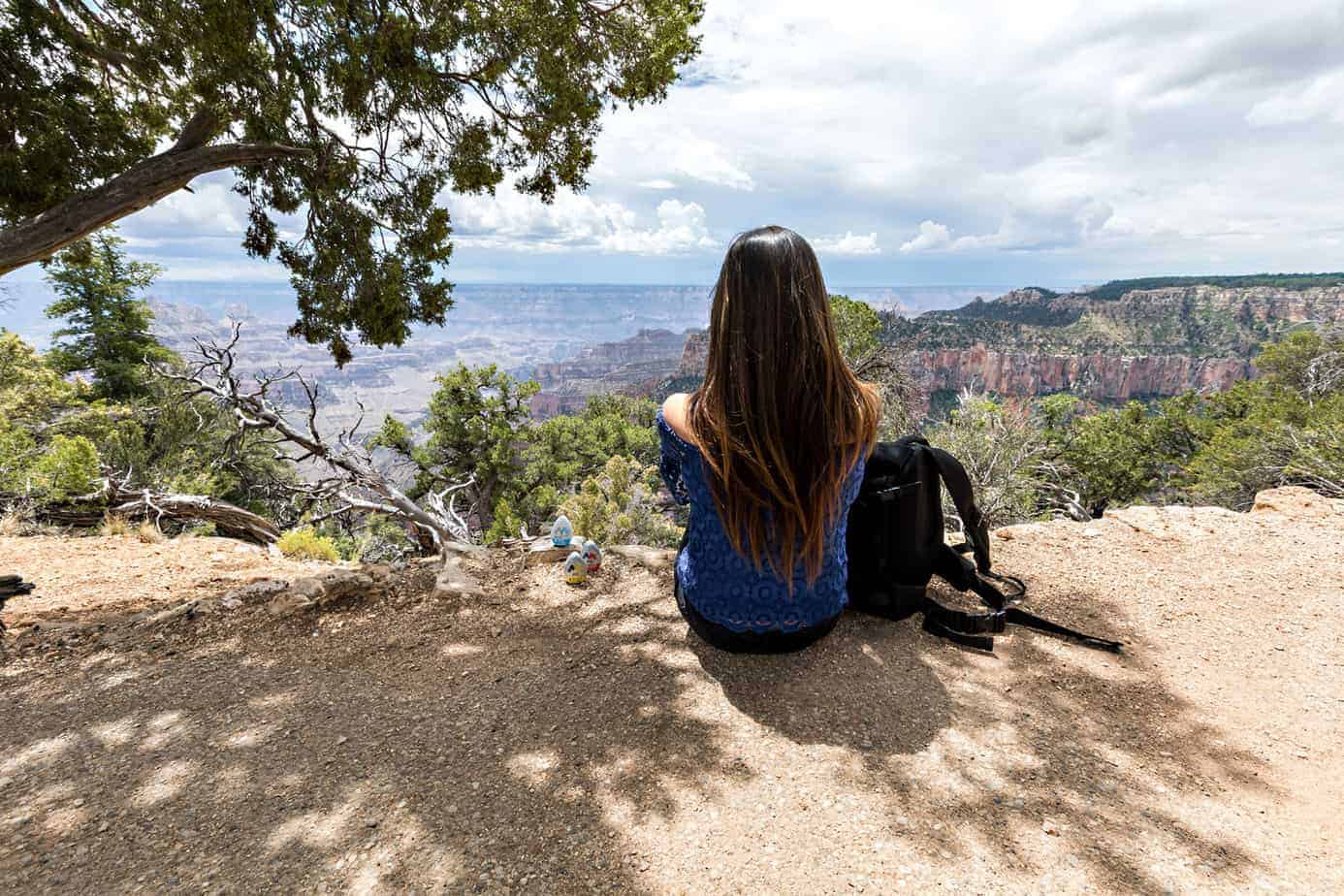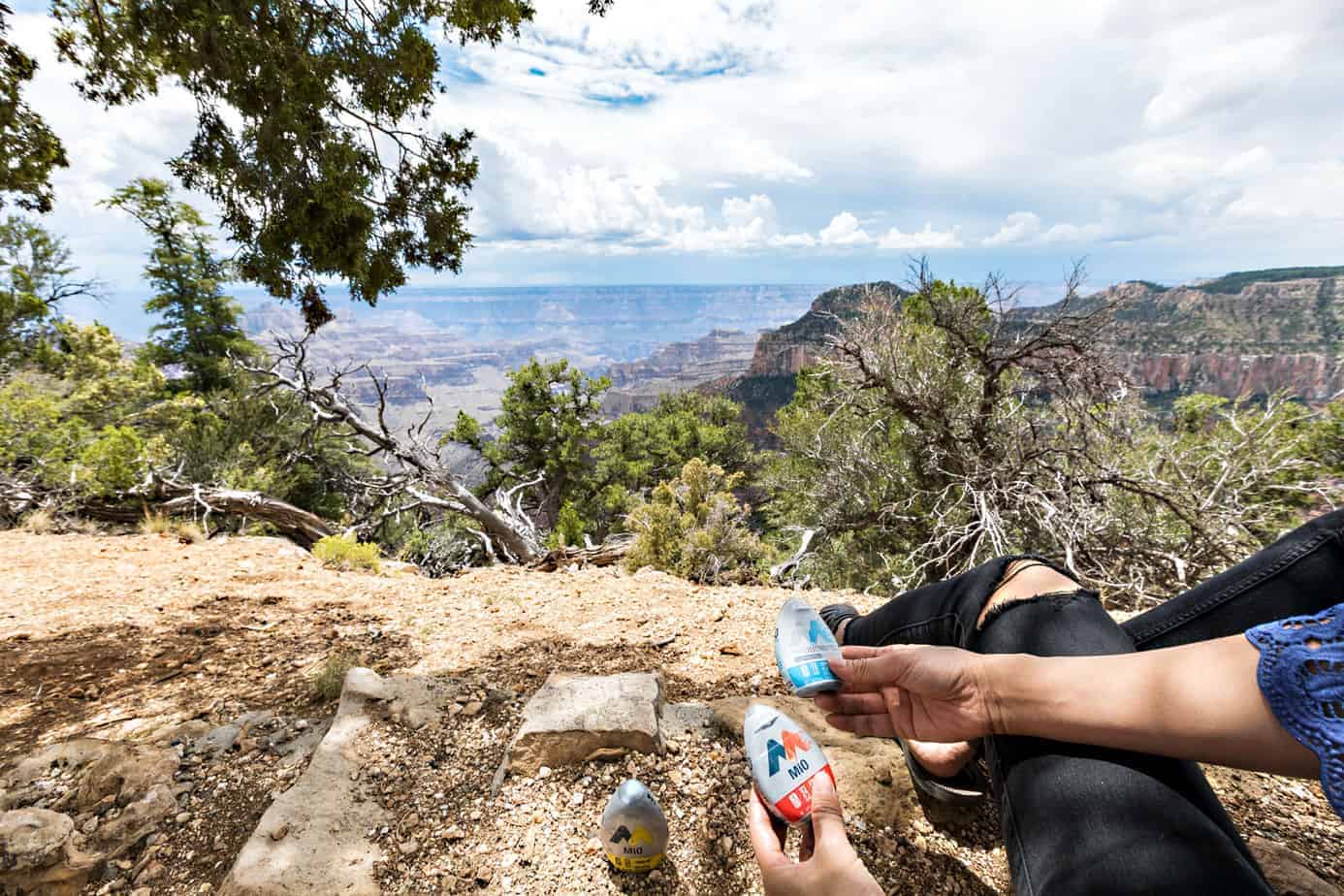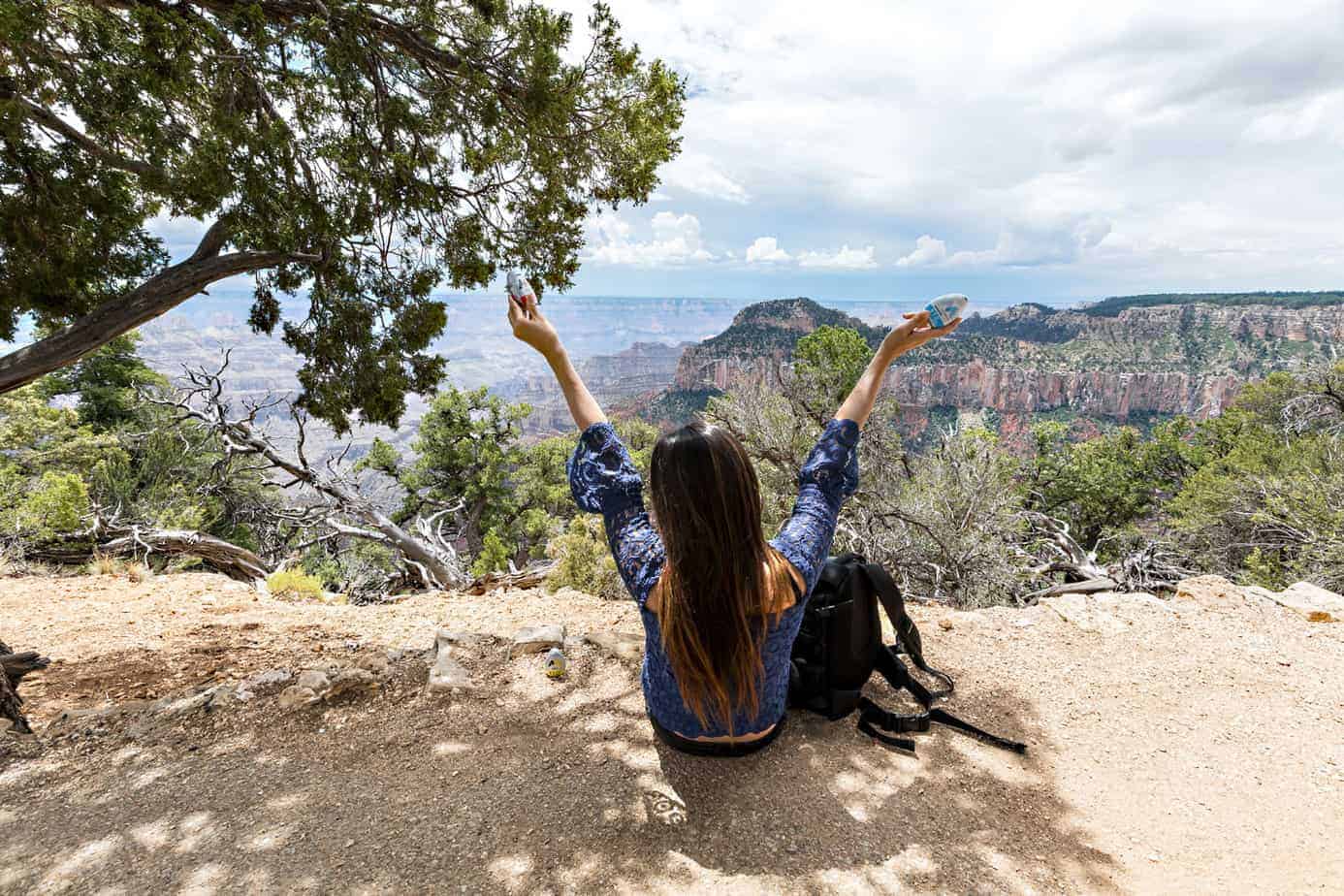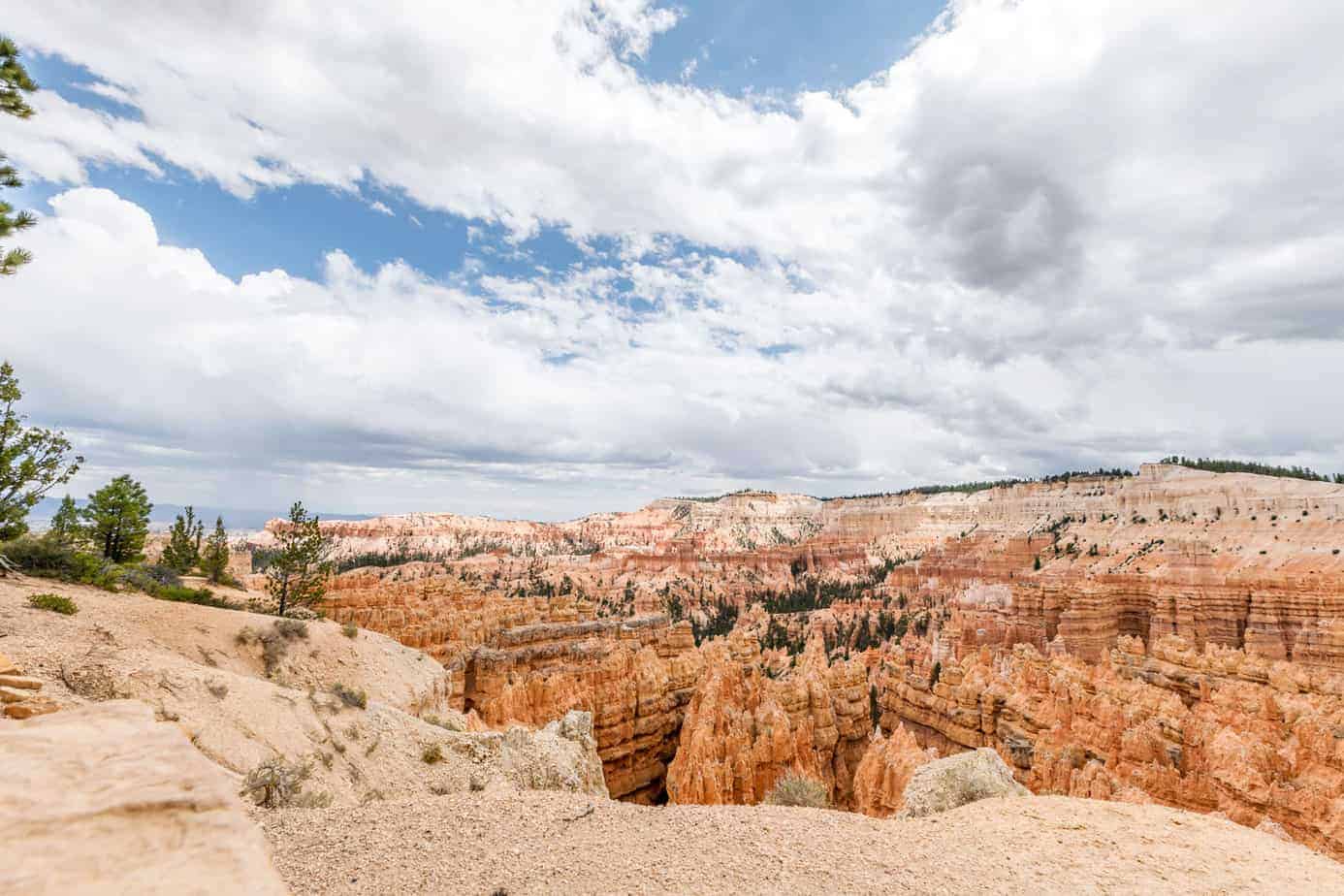 We hit the North Rim of the Grand Canyon this time which had less people than the South Rim but was still absolutely stunning. I have a fear of heights and was clutching my kids' hands quite hard, partially to keep them close and not wandering around but more-so to help me.
I hadn't even heard of Bryce Canyon before this trip but it was every bit as magical as the other two destinations. The bright red, uniquely shaped rocks looked like something from another planet, and the high viewpoints looked out over hundreds of miles of beautiful Utah.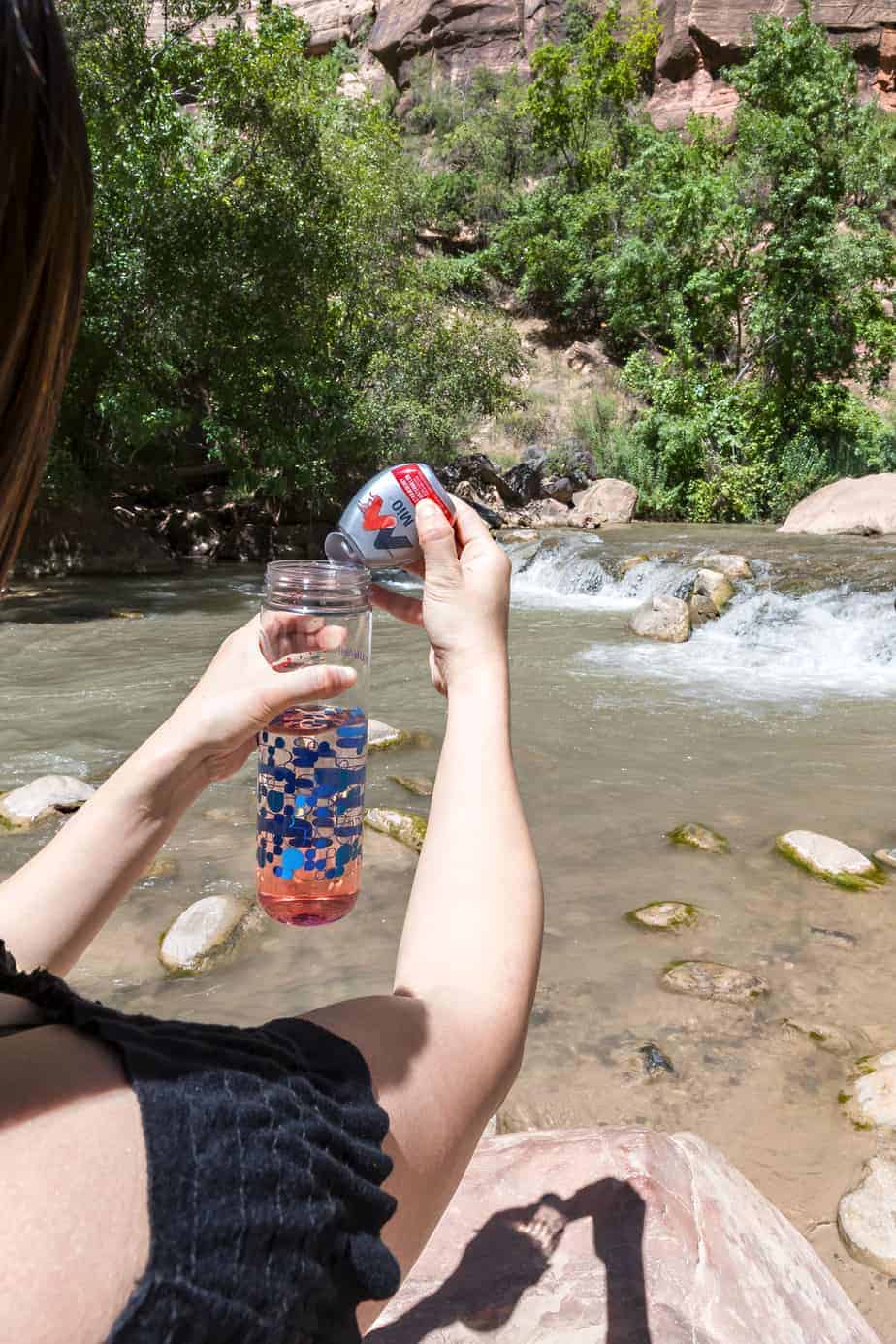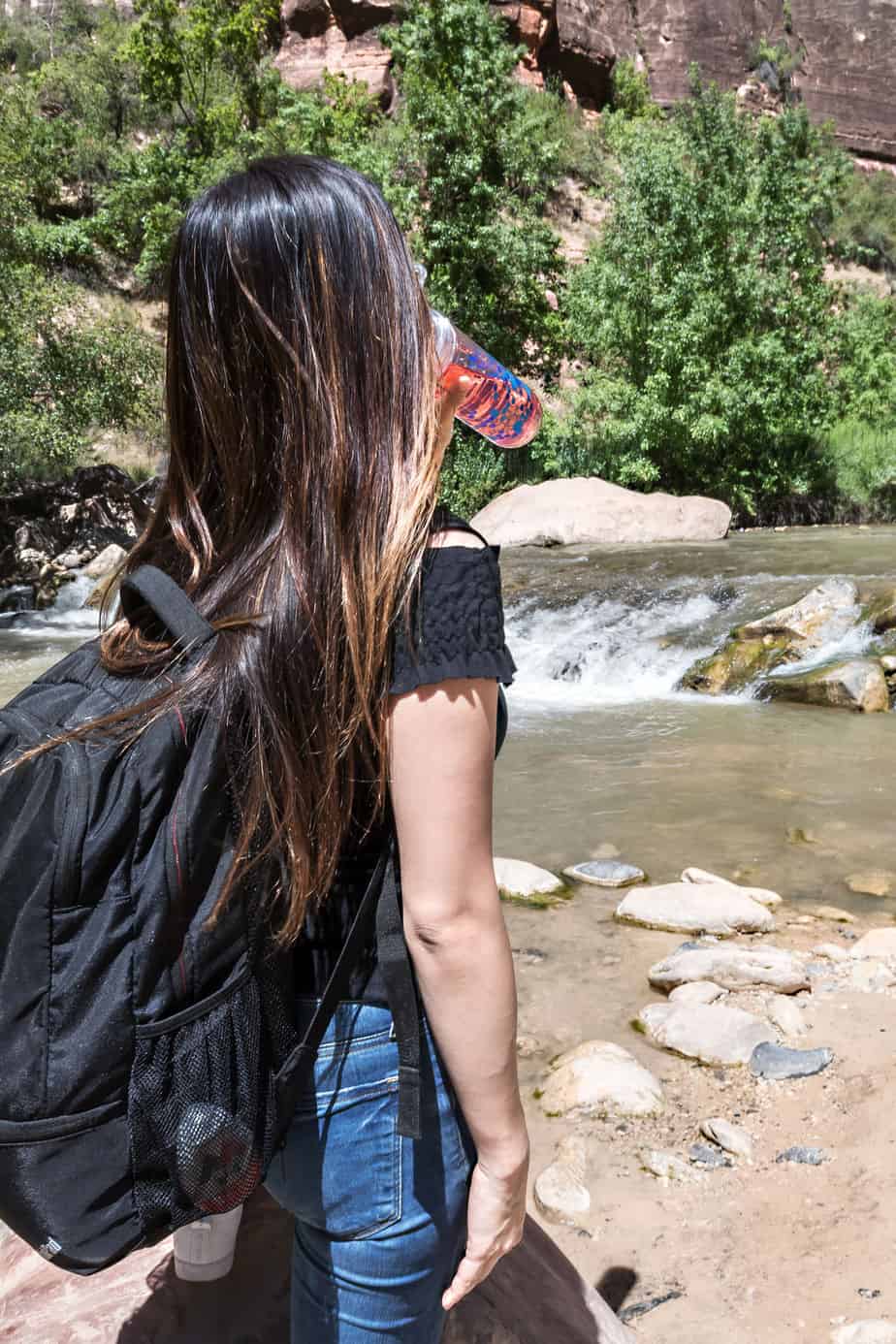 Zion is where we spent most the most time on our trip. Even just driving through Zion took about a day as we found stops every ½ mile with views that were too good to pass up. The next day we hit the trails through deep valley and incredible peaks, with rivers and waterfalls peppered in. We stayed in the cutest little town of Springdale, which nudges up against Zion and shares the same spectacular backdrop.
As usual my husband and I were carrying the gear for the whole gang. Each day we brought two backpacks with just enough of our essentials to get us through the day. Water and food were of course first and foremost and took up the most space in each pack. My camera gear filled up most of the rest of the space in our bags, with a little bit of room left for bandaids, ID and keys. We also brought along MiO, which perfectly fits in the bag with its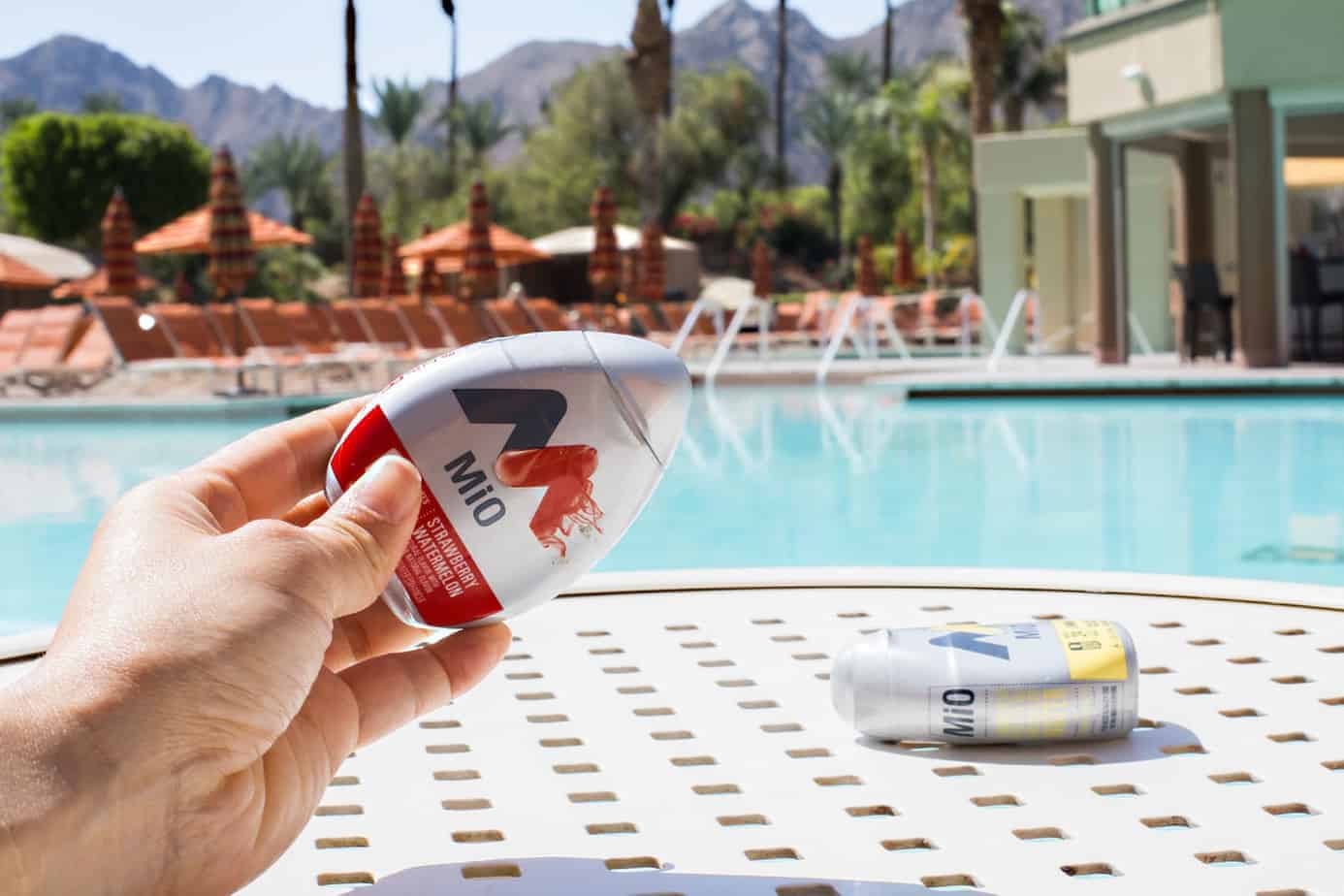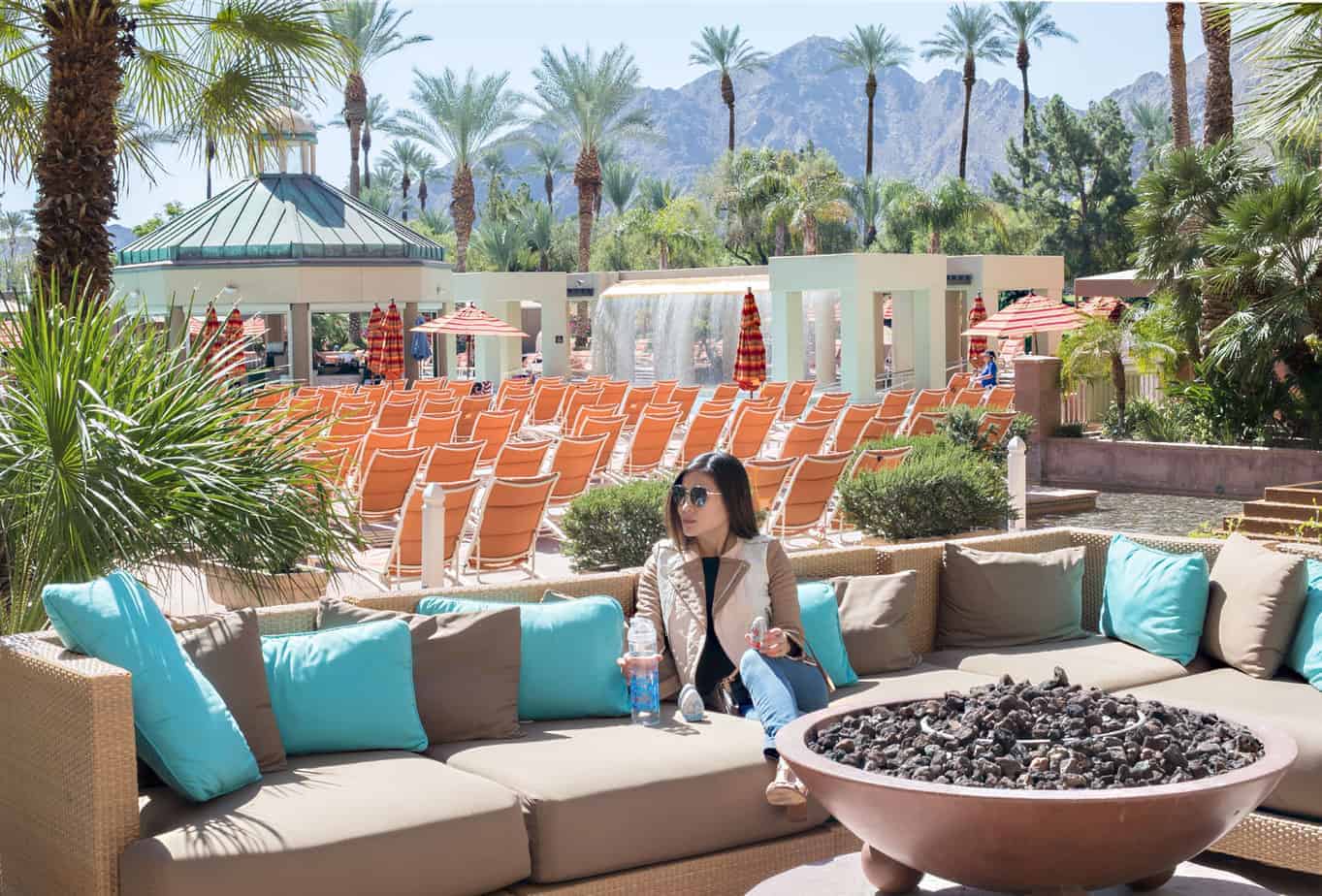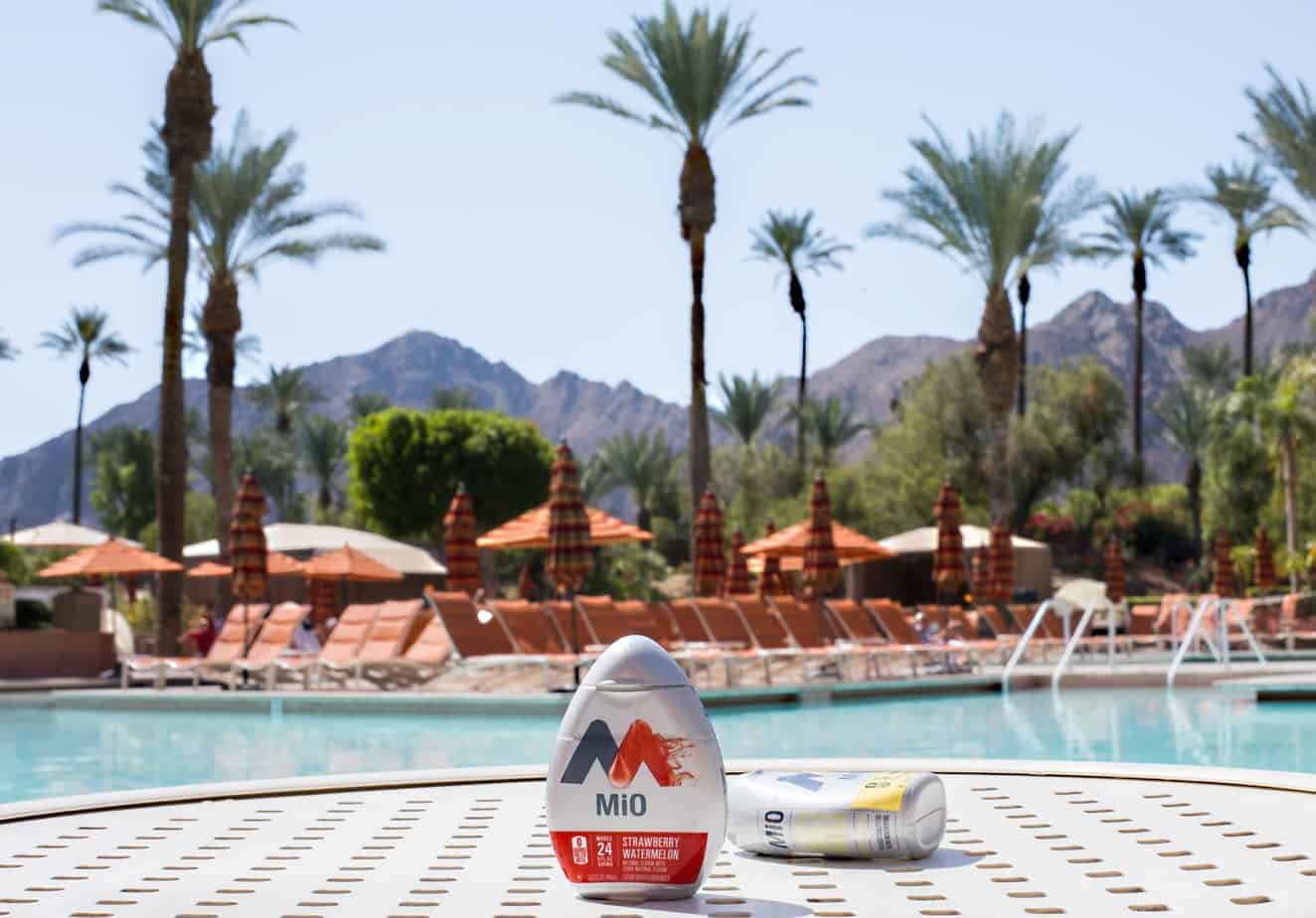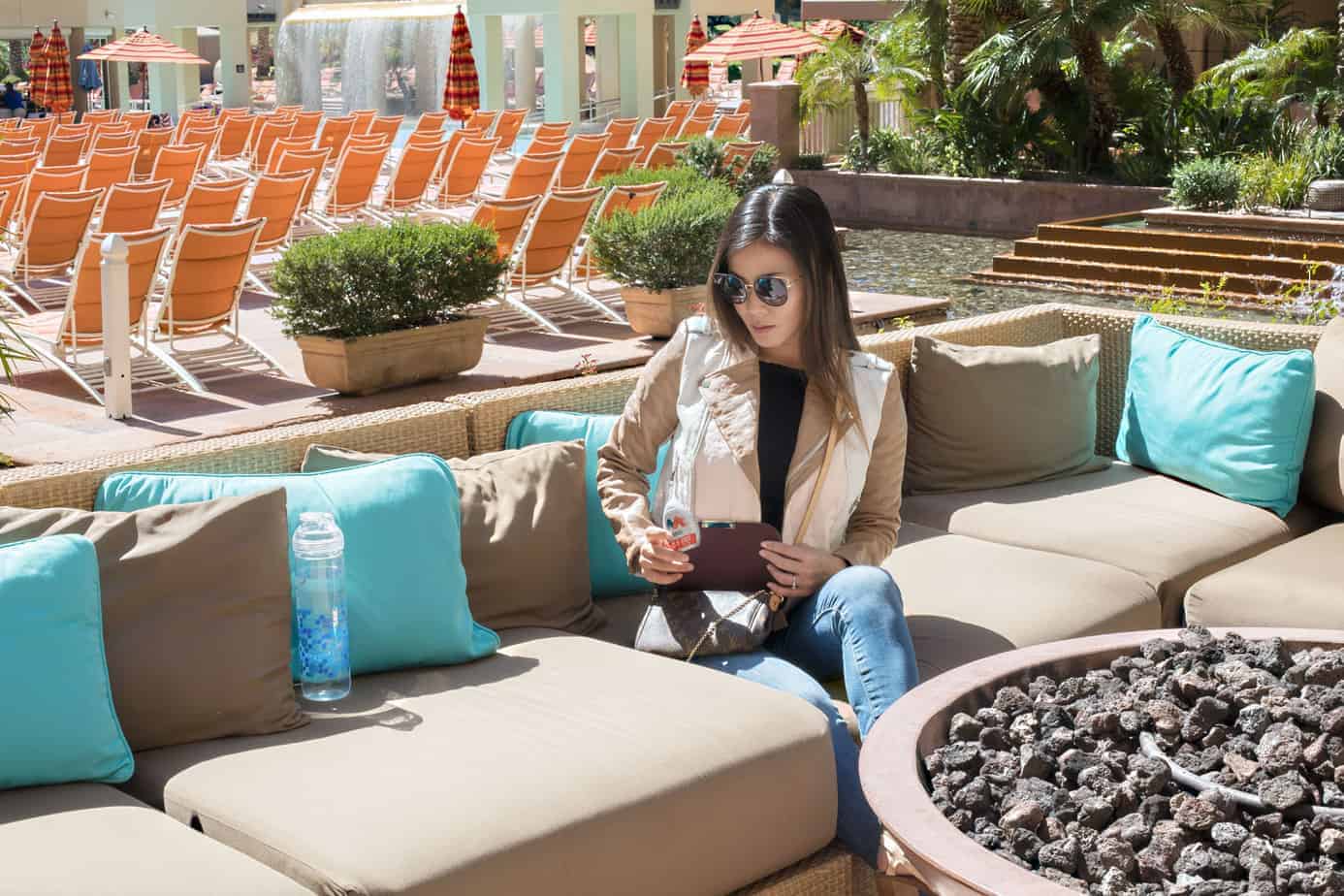 MiO is a water enhancer that gives me the pick-me-up that I need on my hikes. On this trip I've been using MiO Original with its awesome flavors and MiO Vitamins with essential B vitamins. MiO water tastes delicious with a lot of varieties, and I can customize each one to people's liking by adding more or less. My parents like a couple of extra squirts of MiO than my husband and I who like a lighter flavor. It's been great on the long hikes, something to look forward to and a refreshing way to reward ourselves at the end and definitely on the way. The temperature has reached over 100 degrees on a couple of days of our trip, so rehydrating frequently has been something we've been doing multiple times an hour. We've been on the go non-stop each day and MiO has been with us throughout.
I don't have the room or shoulder power to haul more around; tossing a MiO bottle into my bag or purse is such an easy solution. So, What's in your purse or bag?