Today's post is sponsored by Chase Freedom Unlimited, but my love for the new Chase Freedom Unlimited card is all my own!
A day "out on the town" has a completely new meaning when I'm out with my kids.  They are all about hands-on activities and adventures, and the local science museum is one of their absolute favorite places under the sun.  It's pretty cheap to get in and well-worth every penny as the kids have huge smiles as they check out each different exhibit.  It has the perfect mix of fun and education, with different areas to build and architect things, use a wand to blow bubbles bigger than they are, and even feed chickens and roosters in the outdoor area.
Chase Freedom Unlimited survey shows that Americans want more fun in our daily lives.  My way of adding fun is by simply seeing the world through my kids' eyes, and joining in their fun.  I try not to think about work, daily worries or anything else that can keep me from fully divulging in an adventure with them.
For our trip to the museum that means not checking my phone, and not just sitting on the sidelines like many other parents do.  I also like to get my kids talking as much as they can about the things they like to do.  There are so many times I wish I had captured videos of their faces lighting up and beaming when talking about things they love at the museum or anywhere else.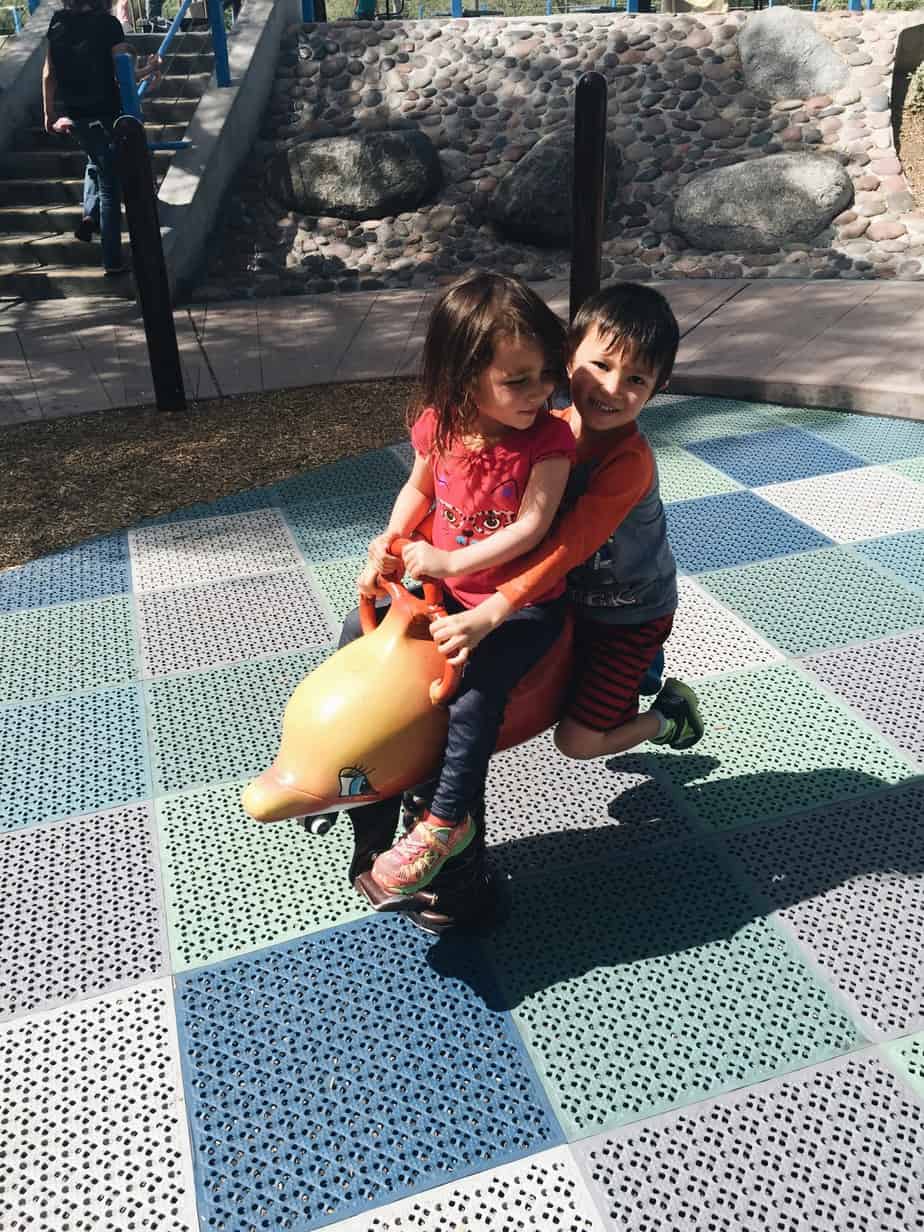 We have made it a little family tradition to grab some good eats after each visit to the museum.  Nothing fancy just some darn good food that my kiddies get excited about.  With my Chase Freedom Unlimited card I get unlimited 1.5% cash back on every purchase that I can use for more fun outings and more delicious grub.  I love how that cash back doesn't expire like points do on a lot of other cards. With no annual fees and no minimum to redeem for cash back—cardholders can redeem any amount, any time. Chase is even creating a Chase Freedom Unlimited Fun Barometer, which will be a proprietary social listening platform that will measure America's stress and fun levels. Starting April 8, card applications are available in all Chase locations, online at chase.com and by calling 1-800-432-3117.
So don't forget to make a conscious effort to raise your level of fun.  You only live once, so don't forget to push the daily stresses out of mind every now and then and just enjoy life with #unlimitedfun.